"It's like a mini spa day for my face!"
Meet Helen, a 47 Skin customer, who shows us her daily routine and why it works for her skin.
Hi, I'm Helen and I love these products! They just smell delicious! I honestly get quite hungry when I'm putting on my serum, because it smells just like chocolate orange.
When I first looked at 47 Skin, I wasn't sure it was for me because it's more expensive than what I normally go for in skin care. But I saw they had a money back guarantee, so decided to go for it. Once I started using them, I could see that what you pay for is what you get!
As so many women do, I suffer with hormonal breakouts, especially around my chin. But I found that after using the serum and cleanser for a few weeks, I got far less blemishes and my skin was so much smoother and softer.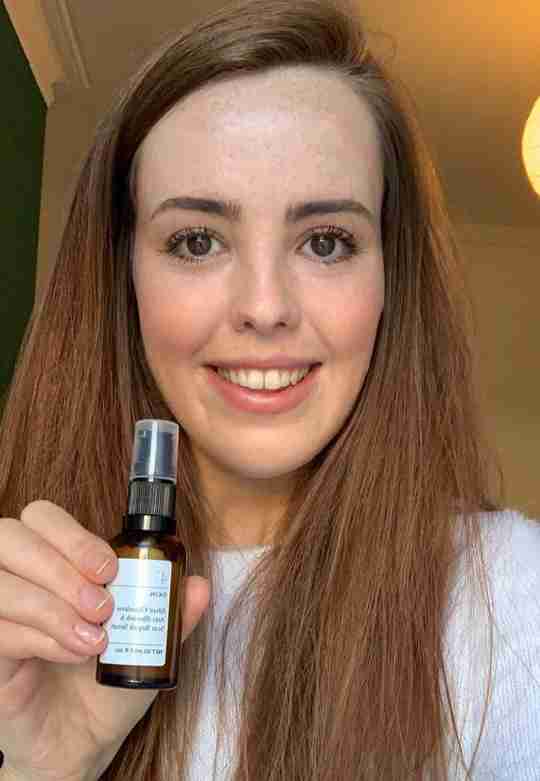 My daily routine
I don't know about you but I love a spa day, and that's what I love so much about these products is that they really do make you feel like you're in a spa!
In the morning and evening, I always wet my face with warm water (an essential all year round up North I'm afraid!) and use one pump of Everyday Cleanser.
I rub it in circular motions, starting at the centre of my face. I make sure to massage it in well. I love the citrus, minty fresh scent that smells like the oils they have in a spa, which is super refreshing.
In the evening, I use it to remove my make up, with a face cloth, and I find it works for me to remove eye make-up as well. I've been trying so hard not to use cleansing wipes lately so it's perfect for me, as it gets off make-up and cleanses my skin.

After rinsing my face and drying it (always pat dry, never rub as it can irritate your skin), I use one pump of Anti-Blemish & Scar Repair Serum. I massage it in, starting at the centre of my face again. It goes on really smooth and makes a perfect base under moisturiser.
It sinks into my skin beautifully, meaning I can put on my foundation or BB cream and it doesn't go all bobbly and grainy. It just slides on. 
I always feel like my skin is smoother and brighter after using the cleanser and serum, which I really love. It feels like a mini spa day for my face, every day!
Check out our most popular content
Join the 47 CLUB for new videos, blogs and discount codes and start feeling great about your skin!