Complete Daily Regime Bundle
OUR BEST COLLECTION FOR DAY & NIGHT 
Our best skincare solution for your complete day & night regime. In less than 1 week, this holistic bundle will clear spots & reduce the appearance of scars for a smoother, blemish free complexion in less than 1 week.

1. Cleanse your face with the Anti-Blemish & Scar Repair Cleanser to remove impurities on the surface and deep within your pores.

2. Apply the Silver Intensive Mask either all over your face, or specifically on the blemishes, to combat inflammation and reduce redness.

3. Smooth over the Elixir across your face, neck and chest for thirst quenching hydration that lasts.

4. Massage the Anti-blemish & Scar Repair Serum into your face and neck to protect from acne causing bacteria and to regenerate your skin cells for up to 24 hours.

5. Rub in our Moisturiser over your face, neck and chest to nourish and lock in hydration for the smoothest skin feeling.

Each bundle contains:

-150ml Anti-blemish & Scar Repair Everyday Cleanser
-60ml Intensive Silver Mask
-50ml Super Hydrating Elixir
-30ml Anti-blemish & Scar Repair Serum
-60ml Anti-Blemish & Scar Repair Moisturiser


Sale price

£111.00
Regular price

£157.00
Cleanse & Protect Bundle
Use our Everyday Cleanser and no.1 bestselling serum in a simple daily routine for clearer, glowing skin.
Sale price

£67.00
Regular price

£74.00
Ultimate Blemish Control Bundle
YOUR 3 STEP SAVIOUR
Our Ultimate Blemish Control bundle is your 3 step saviour to clearing acne and reducing the appearance of scars for a smoother, blemish free face in less than 1 week.

1. Cleanse your face with the Anti-Blemish & Scar Repair Cleanser to remove impurities on the surface and within the pores of your skin.

2. Apply the Silver Intensive Mask either all over your face, or specifically on the blemishes, to combat inflammation and reduce redness.

3. Massage the Anti-blemish & Scar Repair Serum into your face and neck to protect from acne causing bacteria and to regenerate your skin cells for up to 24 hours.

Each bundle contains:

-150ml Anti-blemish & Scar Repair Everyday Cleanser
-60ml Intensive Silver Mask
-30ml Anti-blemish & Scar Repair Serum
Sale price

£87.00
Regular price

£97.00
Treatment Serum for inflammation, redness or rosacea
Introducing the new Treatment Serum for the worst kind of skin blemishes. For anyone who suffers from inflammation, redness, or rosacea this is the product you've been waiting for.

Our unique formula contains all the power of Silver Chitoderm 15% azelaic acid - clinically proven to help:
Reduce inflammation.
Minimise the appearance of swelling.
Reduce visible blood vessels.
And as always - we want you to succeed, so there's a 100% money-back guarantee if you're not happy.

If you think you've tried everything, it's time to try this.
Please read this page in its entirety for full guidance on use. 
How to balance your new, intensive acne solution.

Use with care
Try a little of one product first
Start with one product at a time
Let your skin tell you what's working
Even if you're an experienced acne sufferer (and that's exactly who our Intensive Range is designed for) it's worth being careful as you introduce these products. They work brilliantly together at tackling extremely stubborn, hard-to-get rid-of skin problems, but as they contain powerful active ingredients you need to start using them carefully, so your skin can get used to them.
The key thing is to introduce them slowly. There's no need to rush it, the results will come. Start with a small application of one product and see how you get on. You know your own skin better than anyone. Once you're sure it's happy, you can begin to use the product more and leave it on for longer, before finally adding a second product from our Intensive Range when your
skin feels ready.
Bye bye, stubborn acne. (Not) nice knowing you.
Sale price

£37.00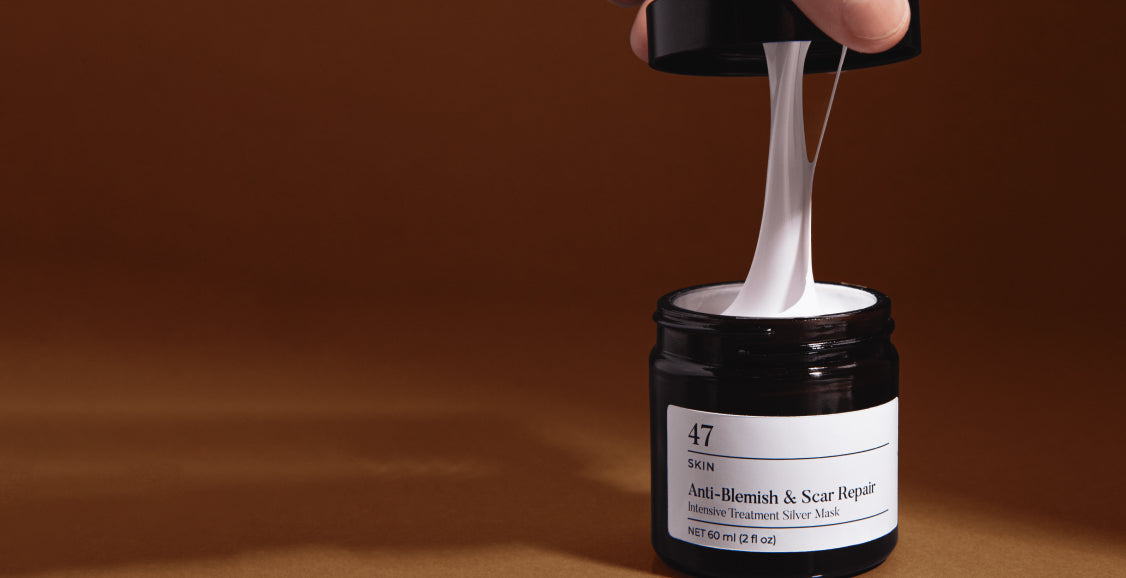 "A game changer. I cannot recommend enough!"
"makes me feel so much more confident about my skin"
"My skin is the clearest and healthiest (and not dried out!) that it's been in years."
VIEW PRODUCTS
My Grandma found the answer to my acne.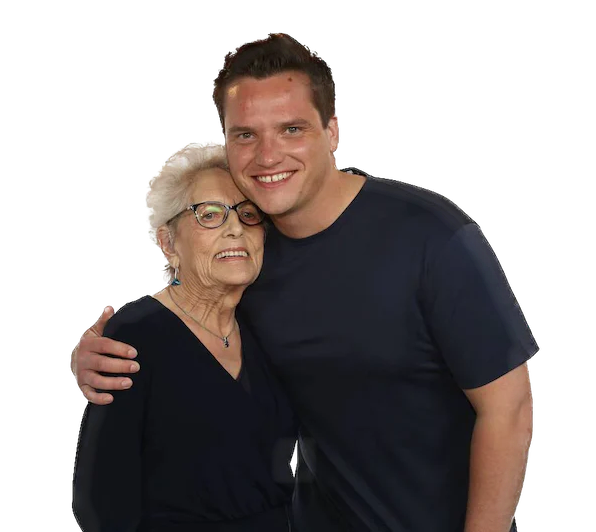 I'm Nic, founder of 47 Skin. I'd been suffering from acne for over ten years, when a parcel arrived out of the blue from my Grandma.
I'd tried what felt like every single product and salon treatment under the sun, and spent thousands of pounds. Nothing worked. I even resorted to medication which led to a short period of depression. But in January 2017, Grandma sent me a pot of cream through the post with a handwritten note urging me to try it. I was sceptical, but to my complete surprise it cleared my spots and blemishes in just four days.
I was so amazed with the results that I tracked down and partnered with the scientist behind the formulation. Now our mission is to spread the word though our range of incredible products and skin-positive community.
"At 47 Skin, we understand exactly how spots, blemishes and skin concerns can make you feel from the inside out."
Nic, 47 Skin Founder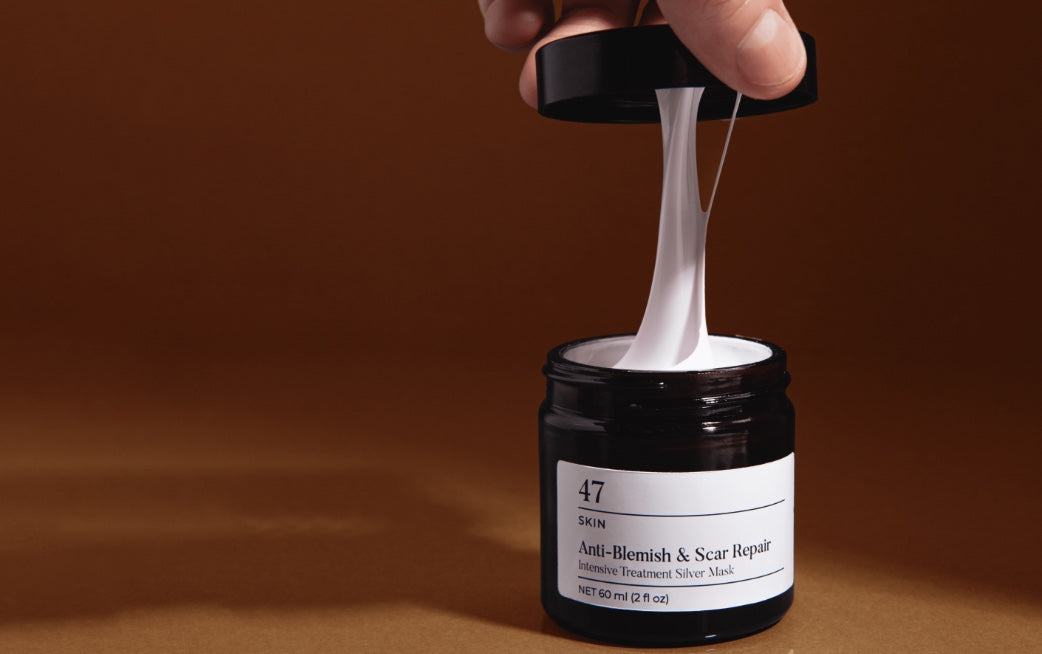 Our products are the only ones in the world to contain a unique formula of Silver Chitoderm™, which naturally:
• Clears spots and blemishes
• Fades scars and reduces fine lines
• Brightens and hydrates skin
With over 3000 5-star reviews, you can see for yourself how well it works.
WHAT IS SILVER CHITODERM?