REAL RESULTS
Meet some of the customers who we've helped feel great about their skin...
ELLIE'S STORY
"I saw the Instagram post requesting images of how 47 Skin has worked for your customers and I felt compelled to get in contact and thank you for for being a brand that has changed my life.
I have always struggled with acne prone skin, throughout my teens and into my 20's, however it reached new levels back in September last year during my first trimester. 
My confidence hit an all time low, and my face was red, angry, swollen and sore to the touch. I hated leaving the house (luckily due to lockdown/restrictions I could hide at home a lot of the time.) Nothing I tried worked (and I tried loads!) 
I stumbled across your brand and I could not believe the difference after just a week from the anti-blemish and scar serum. My results have only continued to get better - and I cannot believe the results. Not only have my breakouts almost stopped but the scarring is visibly reduced significantly.
Thank you so much for existing as a brand, I will never buy any other skincare again."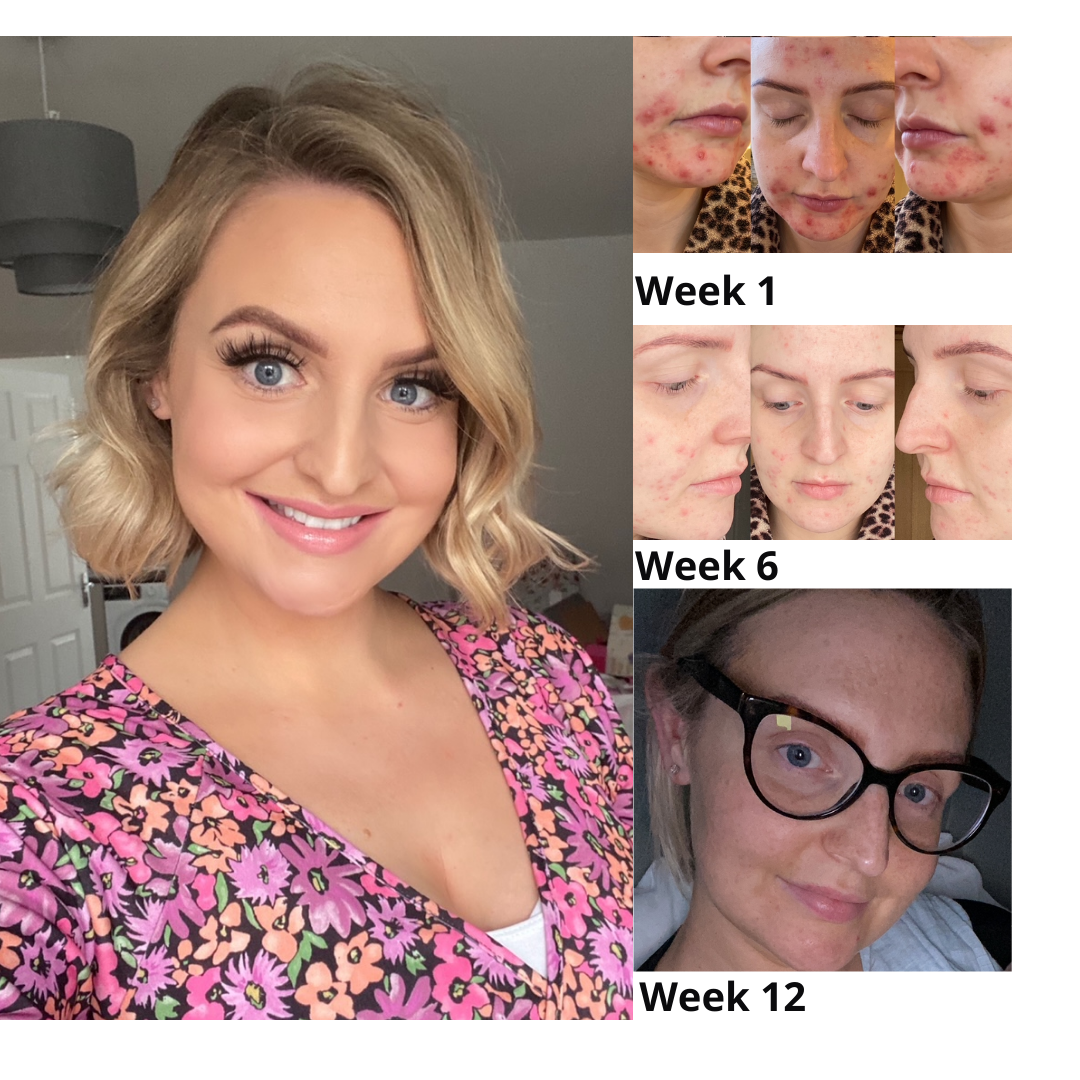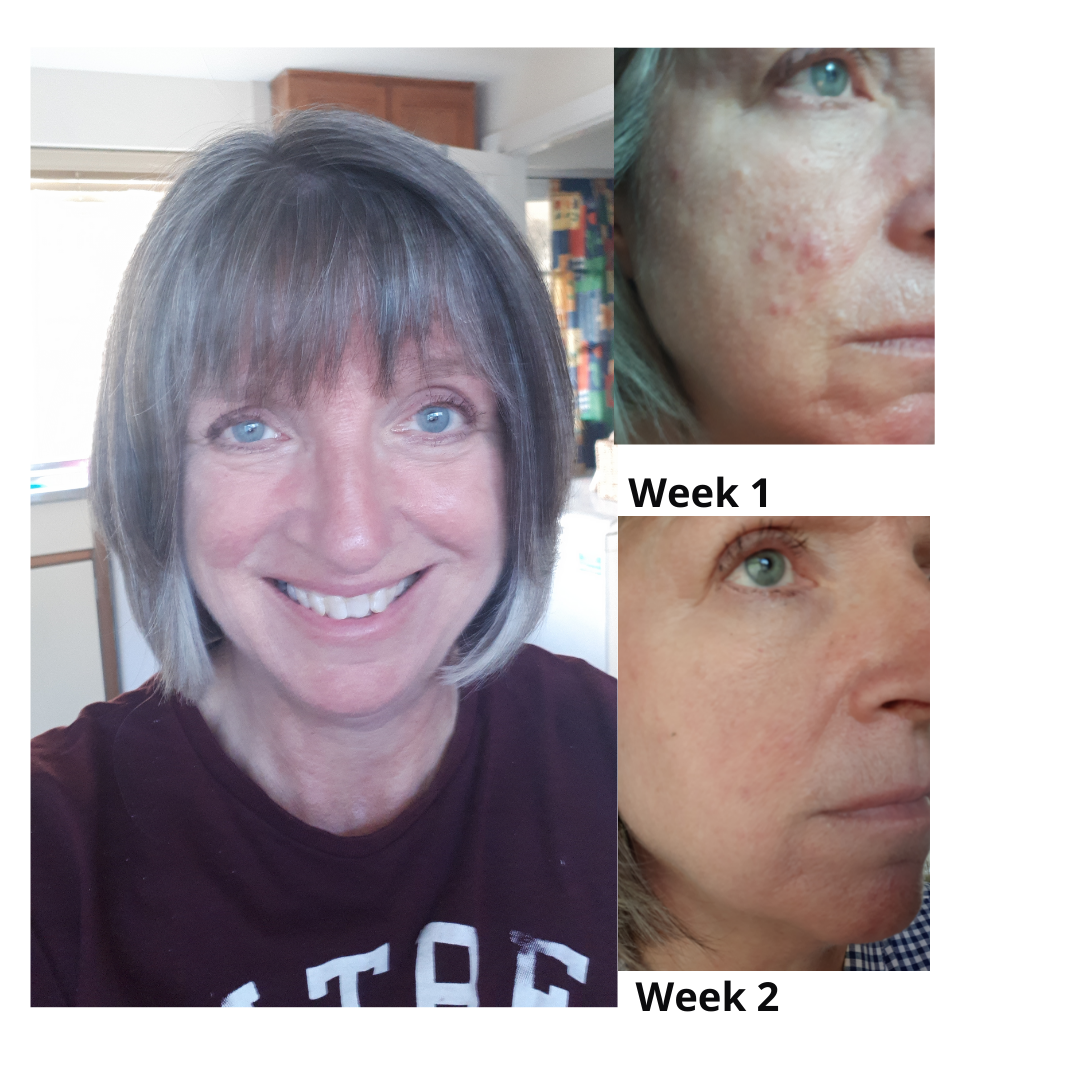 JAN'S STORY
"I'm 62 and I've had sensitive skin all of my life. In my forties, I developed rosacea. I have spent thousands on skincare products, none of which worked. 
Fed up with sore, red skin, I bought a product with thousands of five-star reviews. Within days my skin erupted with big, ugly, red spots. The company said my skin was purging, so I continued for 17 days. But my skin got worse. I gave up, despairing of finding a solution that worked for me.   
I ordered the 47 Skin anti-blemish & scar repair mask and serum a week ago.
On the first night, I applied the soothing mask and used the serum afterwards and the following morning. Like every other product I'd tried before, I had little hope for relief.
But, by the following afternoon, the difference was unbelievable! I sent a photo to my friend. She was shocked by the improvement. Over the last four days, the spots have dried up, my skin is smoother, and I am going out without make-up. I'm confident 47 Skin is the answer and will now use no other skin products."
ESTHER'S STORY
"I am so grateful that I was introduced to 47 Skin. I suffered from bad acne on my forehead which left me with many scars, which made me self conscious to the point that I didn't even want to leave my house.
After trying so many products, this has been a game changer. Thanks to 47 Skin, I am more confident and my friends and family have commented on the big difference it has made. 
My skin is so much clearer, the serum smells lovely and it makes my skin feel so smooth. I use this on a daily basis all over my face and love it. It is a must have for scars and blemishes!"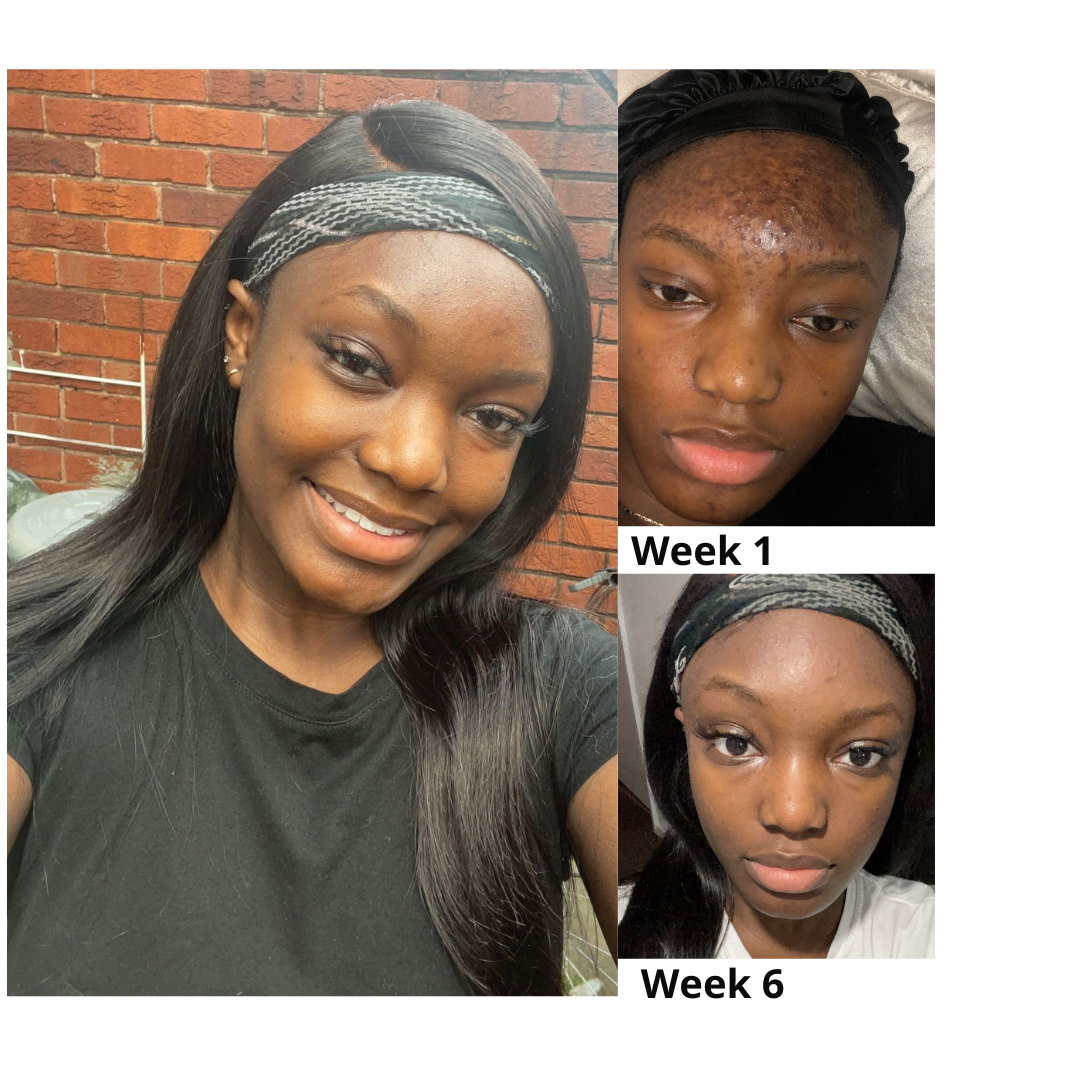 KARA'S STORY
"I've had acne on and off for 5 years. It's mostly been linked to my stress and hormones which I am slowly getting a hold on now. I've learnt recently a lot about myself and self love and my acne and scarring doesn't bother as much as it used to. Healing takes a long time and patience is key so I try to love and enjoy every day to the fullest, despite my skin.
47 Skin really helped with my confidence after my acne had finally gone. I was still left with scarring and hyperpigmentation and was worried I'd have these forever. 47 Skin really helped my skin heal and left it feeling healthy and smooth!"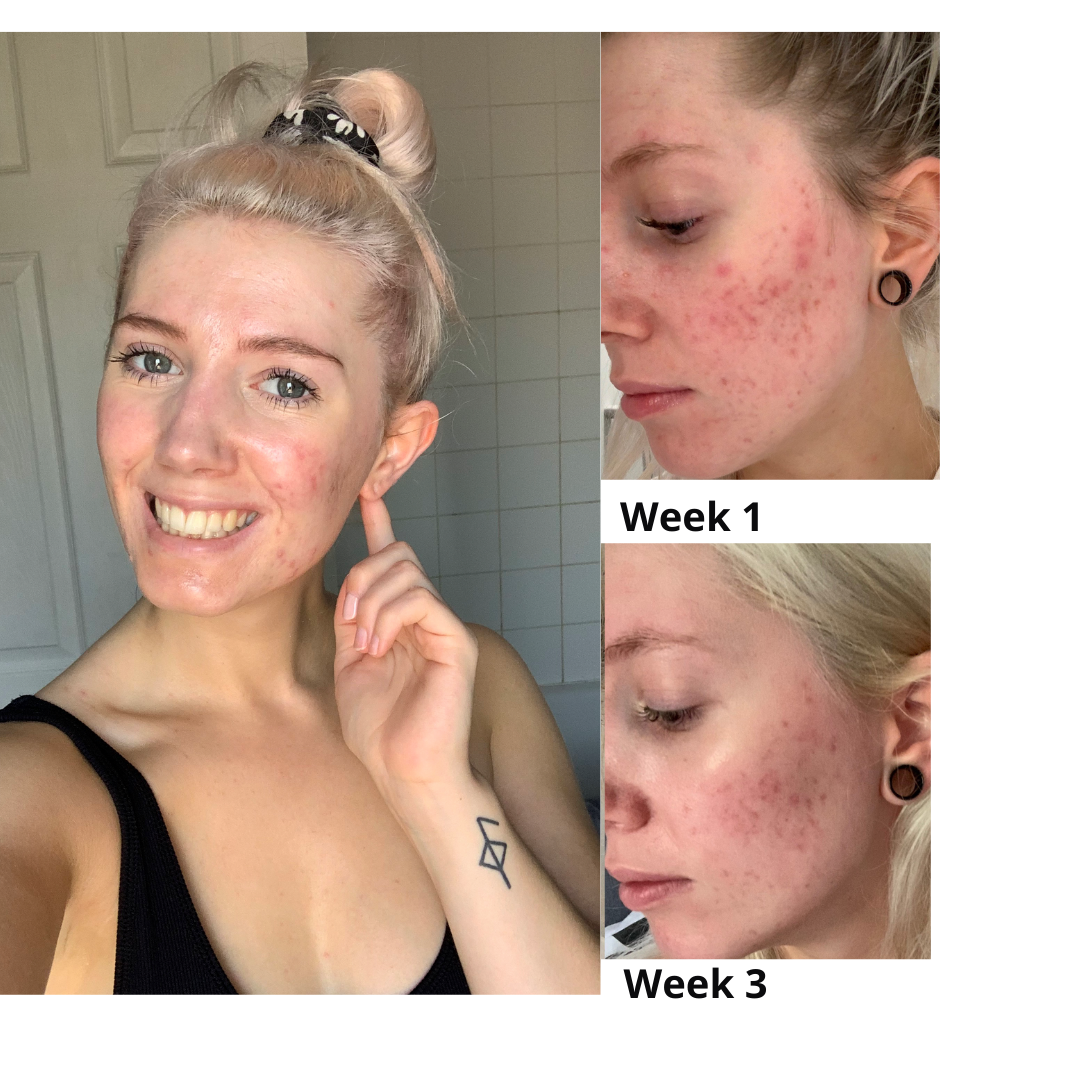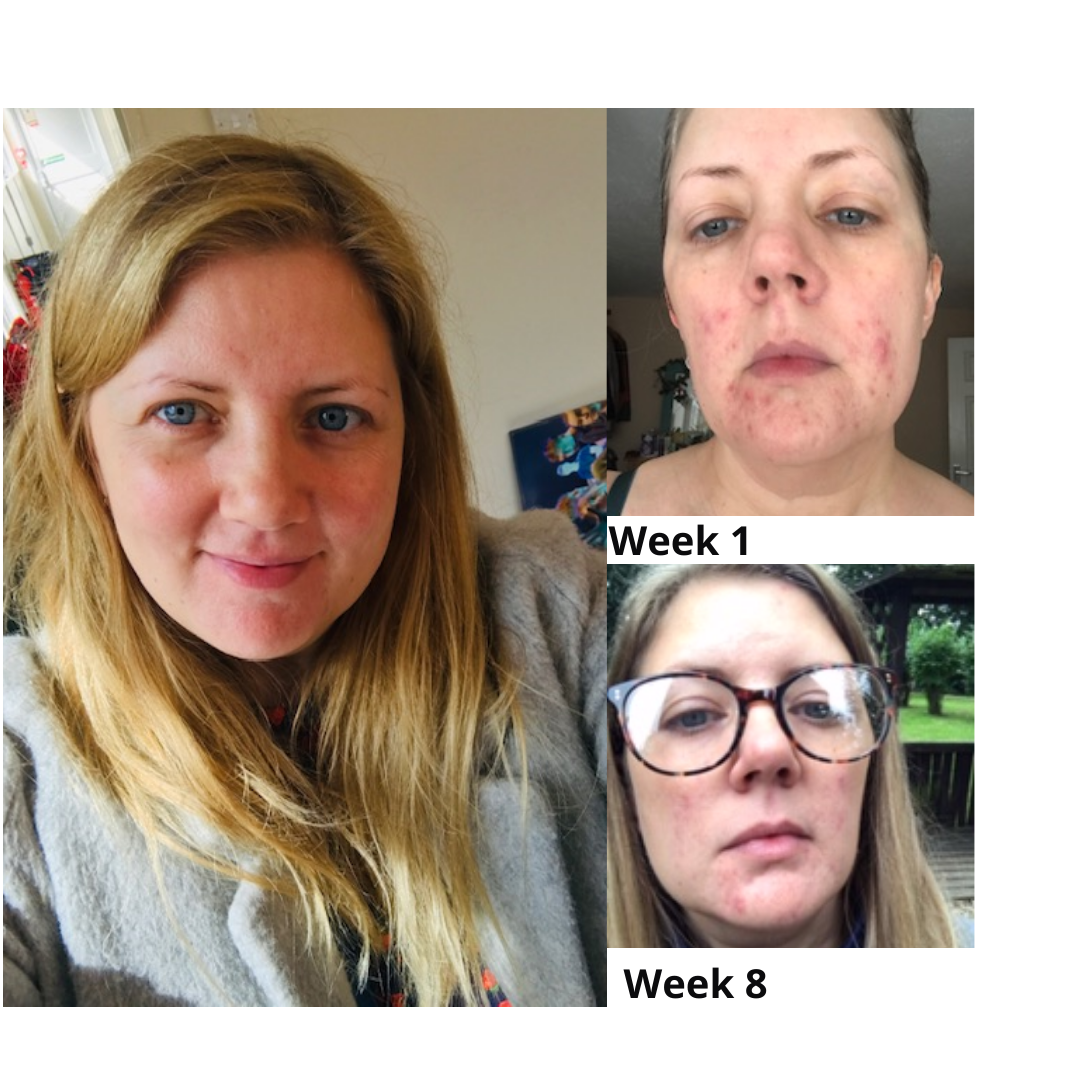 TAMZIN'S STORY
"When I hit my 40's, I developed quite bad cystic acne. I have tried everything. As has my doctor (short of roaccutane).
I have tried all sorts of scrubs, peels, and treatments and 47 Skin is the only thing that has cleared my face up.
I can't thank you enough as it was really effecting my confidence and self esteem."
GEMMA'S STORY
"I have suffered with acne breakouts, pigmentation and scarring for over three years. The results speak for themselves as you can see, but what you can't see is the confidence it has given me. 
47 skin has literally revived my confidence in not only my own skin but skin products in general. I was loosing hope of finding anything that worked, but this really has made such a difference! 
I am so delighted. Thank you."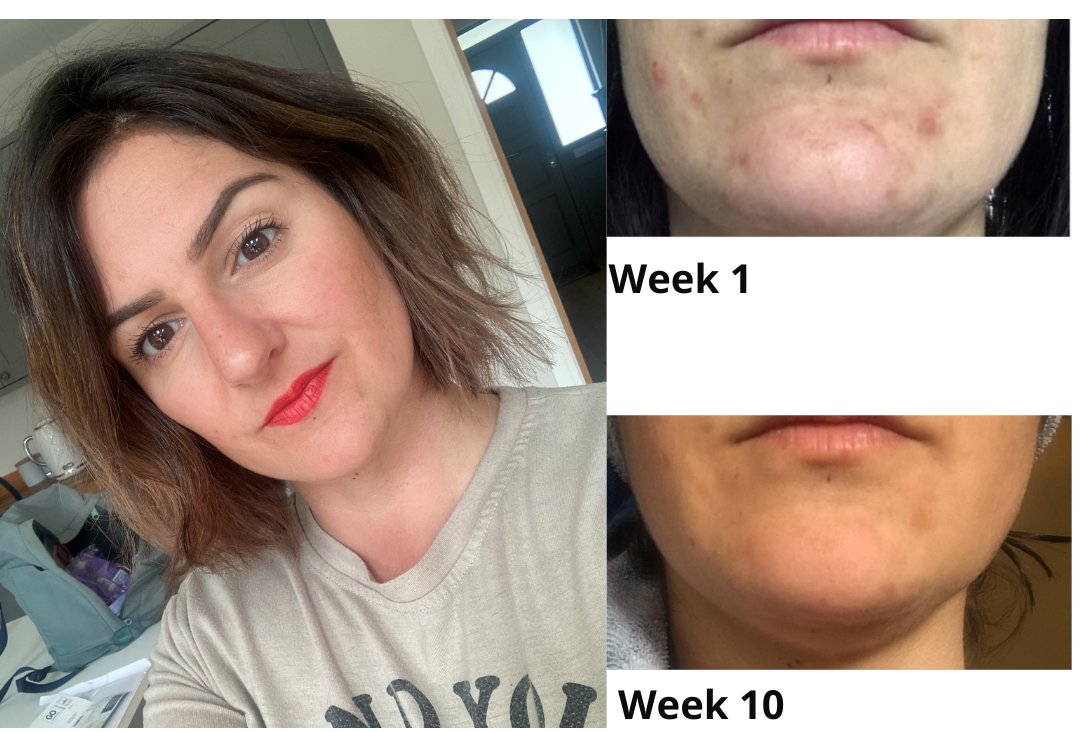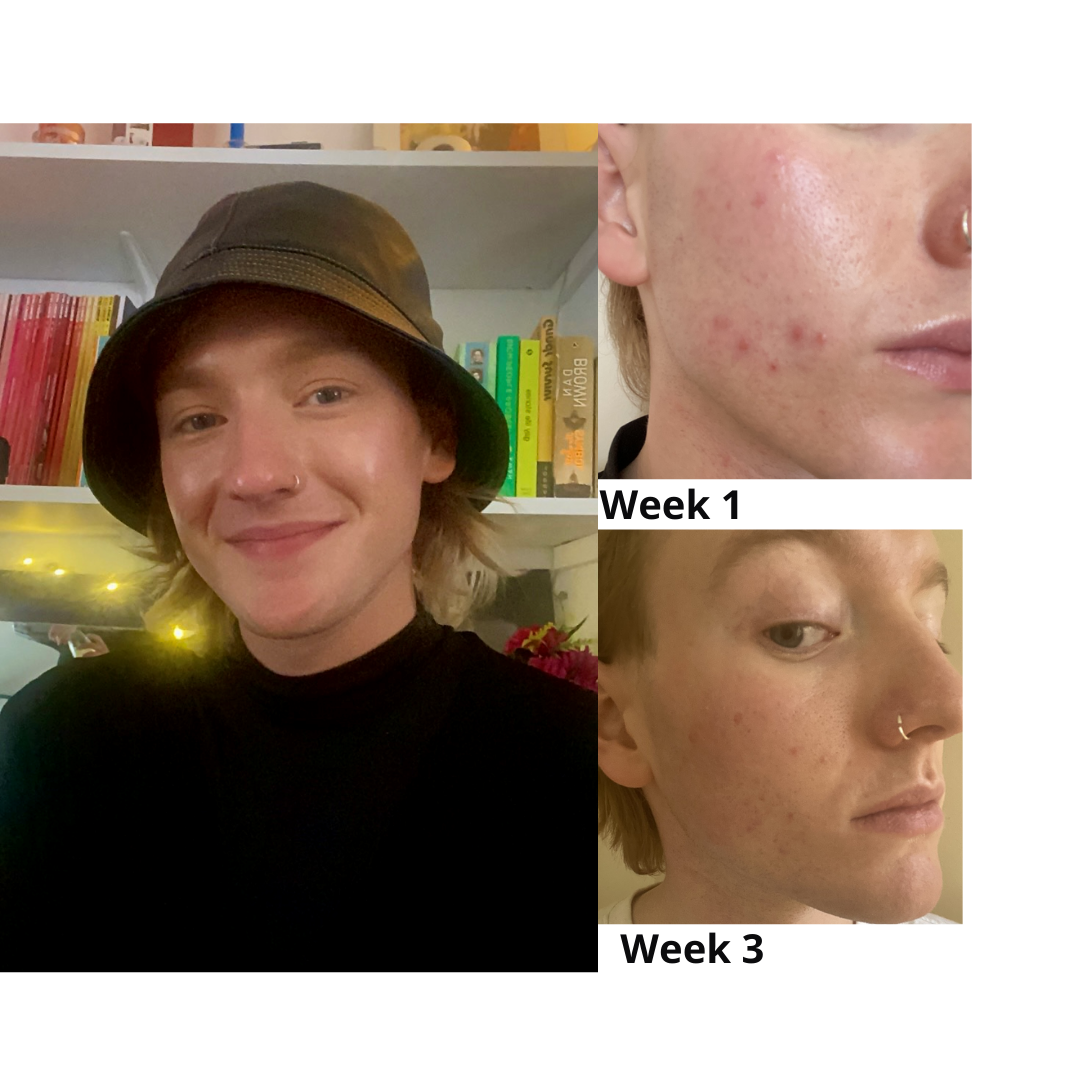 JOSEPH'S STORY
"I've suffered with blemishes for all of my adolescent and adult life and have tried everything under the sun to get rid of them. From natural topical stuff to hardcore prescribed creams like hydrocortisone and retinoids.
I started using 47 Skin products because I felt really bad in my own skin and would wear makeup to try and cover up scars, but it's really diminished them and now I feel completely comfortable without it!"
LIV'S STORY
"I've really struggled with my skin on and off for years now, especially on my chin.
I have tried all sorts of expensive and well known brands but found it always reverted back to breakouts.
After literally two/ three days using the 47 Skin Anti-blemish and scar repair serum, it reduced my breakouts and got rid of any redness from before.
It's made me feel so much more confident!"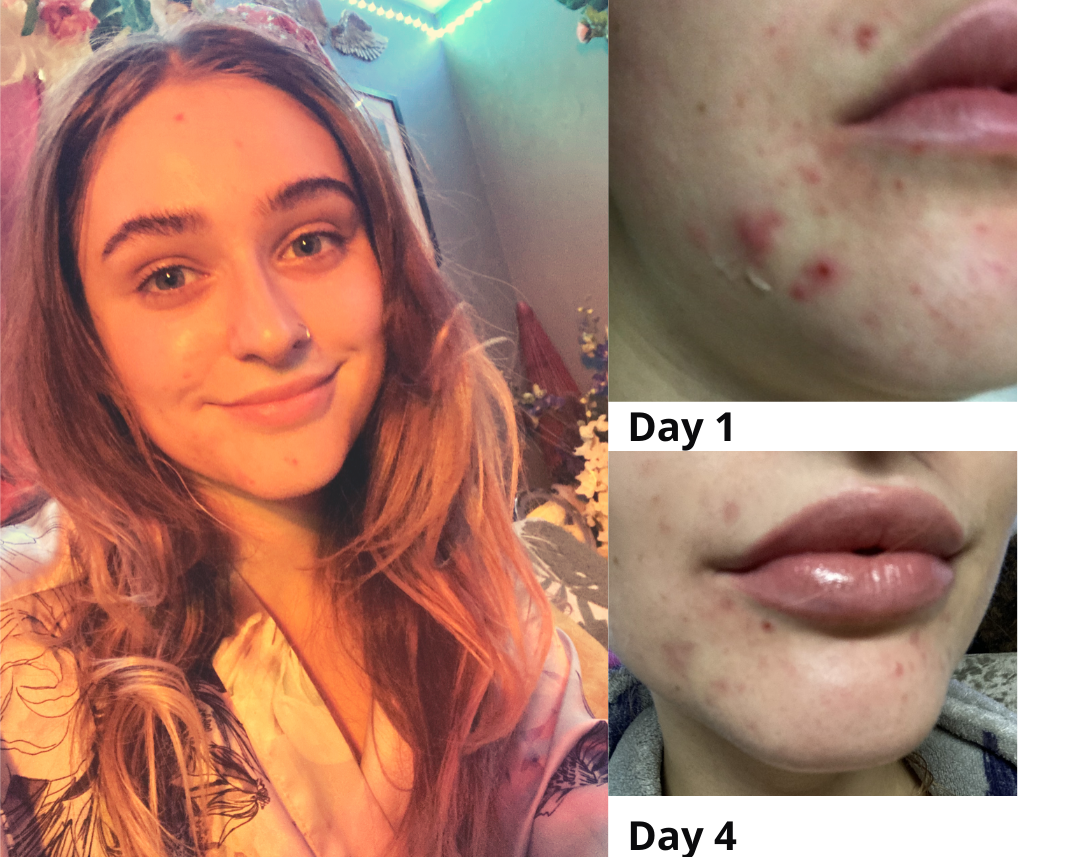 EMMA'S STORY
"I suffered with really bad breakouts and scars. I tried absolutely everything but I couldn't find anything that made a difference.
My friend recommended 47 Skin and said it worked wonders on her skin. My first thought was 'Yeah right' but I thought - 'well, what was there to lose? I've tried everything.' So I bought the serum and literally after a few weeks, my skin was so much clearer, more radiant and glowing - my scars had started to fade and I felt so much happier and more confident.
I then incorporated the Everyday Cleanser into my routine and it's just the perfect skin care routine for me - it's made such a difference to my skin and my confidence. I'm even able to go out without make-up. Thank you so much 47 skin - these are products that will stay in my skin care routine for life."
LOUISE'S STORY
"I never used to suffer with blemishes when I was younger, but around 3-4 years ago, I started to break out. I didn't really know what to do so I ended up picking and squeezing quite a few of my pimples.
This left me with a lot of scarring and dark marks, which was very obvious. I tried pretty much every single brand on the market to reduce them, but nothing seemed to work.
I kept seeing 47 Skin Anti-Blemish and Scar Repair Serum on my facebook adverts and it had such good reviews, I thought I'd try it. I was shocked because honestly, within 3 days, the marks had started to disappear and I saw progress that I'd never seen with other brands- I was so impressed that I recommended it to all my friends! This product is lightweight, it smells lovely and it really does do what it says on the tin."
Customer stories from social media
I've suffered with breakouts massively since I've hit my 30's and was recommended your range. I was worried as I'd previously spent a fortune on various brands but was pleasantly surprised. Great product range that feels luxurious and doesn't have that usual "acne-prone skin medicated" fee or smell about it. Absolute miracle worker. Thanks for giving me back my confidence.
Rachael Holt 
My skin has never looked so good. I discovered this product last year and it was soon apparent that it really does work. I used to suffer with really bad spots even being in my mid thirty. My skin literally glows and spots are now few and far between.
Georgina Shepherd
Can honestly say I was sceptical when I tried your skin care, I have always had a good skin care routine but wearing a mask all day every day has caused red breakouts which I had never had before and my usual routine just wasn't helping so after reading a review decided to try, my skin is so much better the cleanser is amazing but the serum is unreal It has visibly reduced redness and the raised areas are so much soother 100 percent recommendation from me.
Michelle Pratt
 I've been using the serum for a couple of weeks now, purposefully choosing to give it a little while to start working before I judged it, and I'm thrilled! I'm in my 40's and still get spots with changing hormones every month, plus I have lots of scars from bad acne in my teens. I've NEVER been able to use a moisturiser let alone wear foundation because they always cause break outs, but this doesn't! I've got really soft, hydrated and clear skin for the first time in my life! My 13 year old who has inherited my skin is now using it too. It really works! Thank you!
Sarah Betz Hawkes
I've been using this for about a month now and my skin is amazing ! My red marks from scarring have massively reduced and I've had 1 tiny spot come up in the last month - where as before I'd have them
Come up all the time - I use the daily cleanser and the scar repair serum and I love both🙌  a bit pricy but it's worth it for the confidence it's given me now I have much clearer skin.
Maxine Orchard
Fantastic product especially when you are going through the menopause and have breakouts due to 🥵 hot flushes 👍
Angela James-Nisbet 
I suffer from rosacea and have just ordered my 3rd bottle of the anti blemish serum. It's def the best thing I've come across so far for it and not drying as the stuff my doctor has prescribed. My nose is still red but even the tone of that is improving and the best thing is I don't have all the breakouts I used to! I'm nothing to do with the company but I know what's like to spend a fortune on products with no effects so wanted to let you know it's definitely helped me.
Becca Hoddinott
Jessica Taylor Garvin recommended your products on a video recently. Having suffered with similar skin issues all my adult life I thought I would give it a go (although didn't hold out too much hope as all other products I try make my skin worse). Within the first 24 hours not only could I feel a difference, but my skin tone had completely evened out...over night! No new spots, old ones significantly reduced. I'm officially in love with this serum 😍Thanks JTG and 47Skin!
Michelle Butler 
It's also helped me with mask acne as they call it, I'm a nurse. Been using it two months and results have been last 2 or 3 weeks . No more spots or flare ups and scars seem faded . I do use the mask weekly, face wash daily plus serum.
Jackie Dickens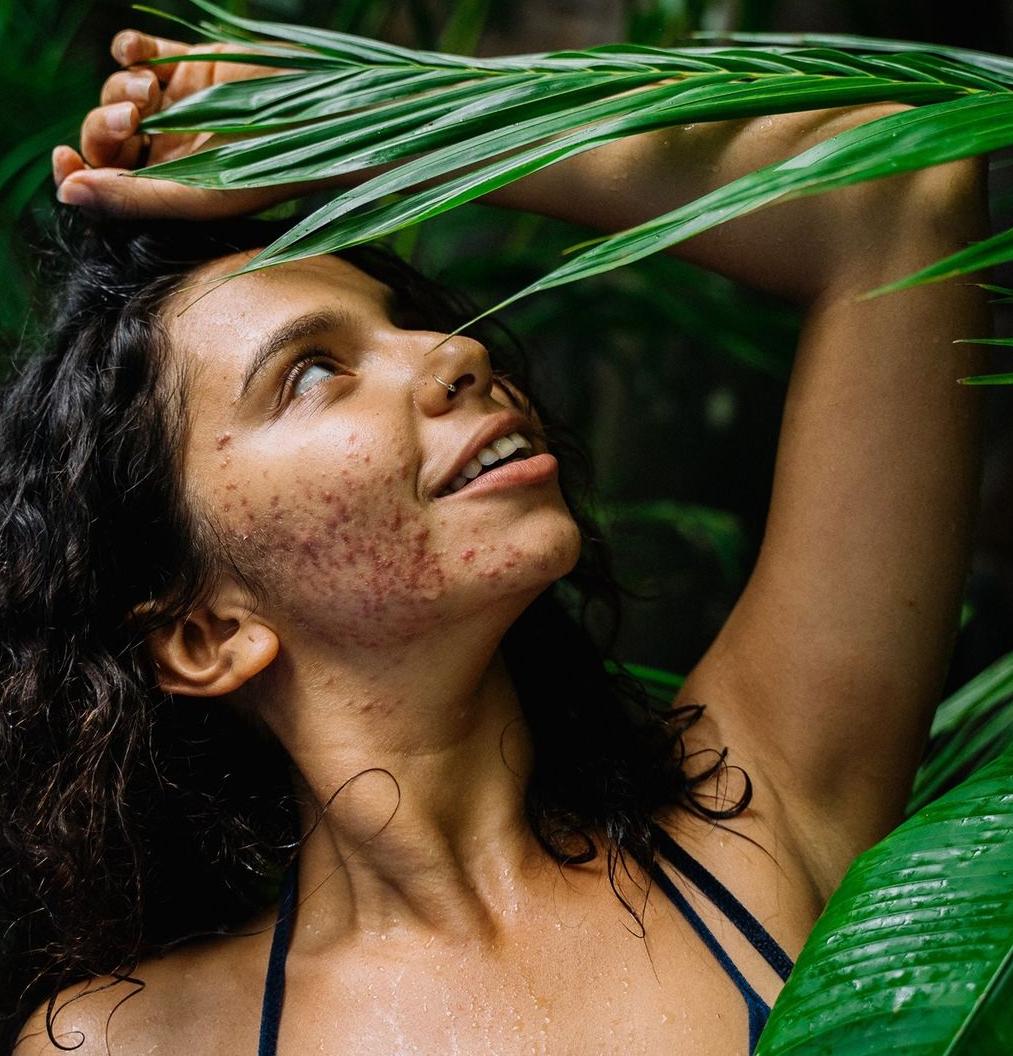 As with all skin care products, please remember that results may differ between individuals.
We hope you get the results you're looking for with our products, but our brand is about more than that.
Our mission is not just to provide products that really work, but to help you feel great about your skin, no matter where you are on your journey. We think ALL skin is beautiful.
If you're suffering with skin concerns, just know that you're not alone. You're braver than you believe, stronger than you imagine and more inspiring than you think... ❤️
If you'd like to get our skin positive content, inspirational quotes and helpful tips, please follow us on Instagram at @47skin