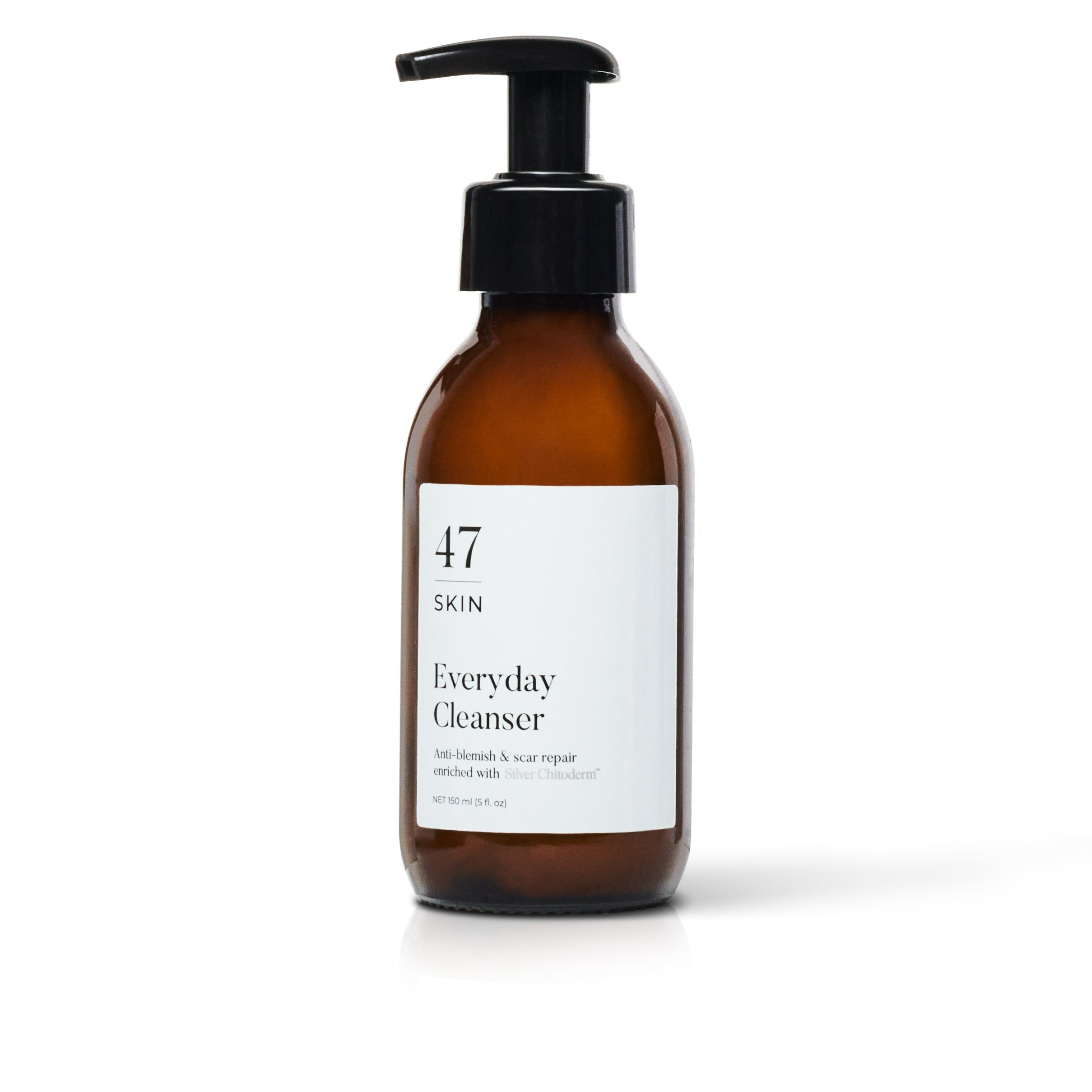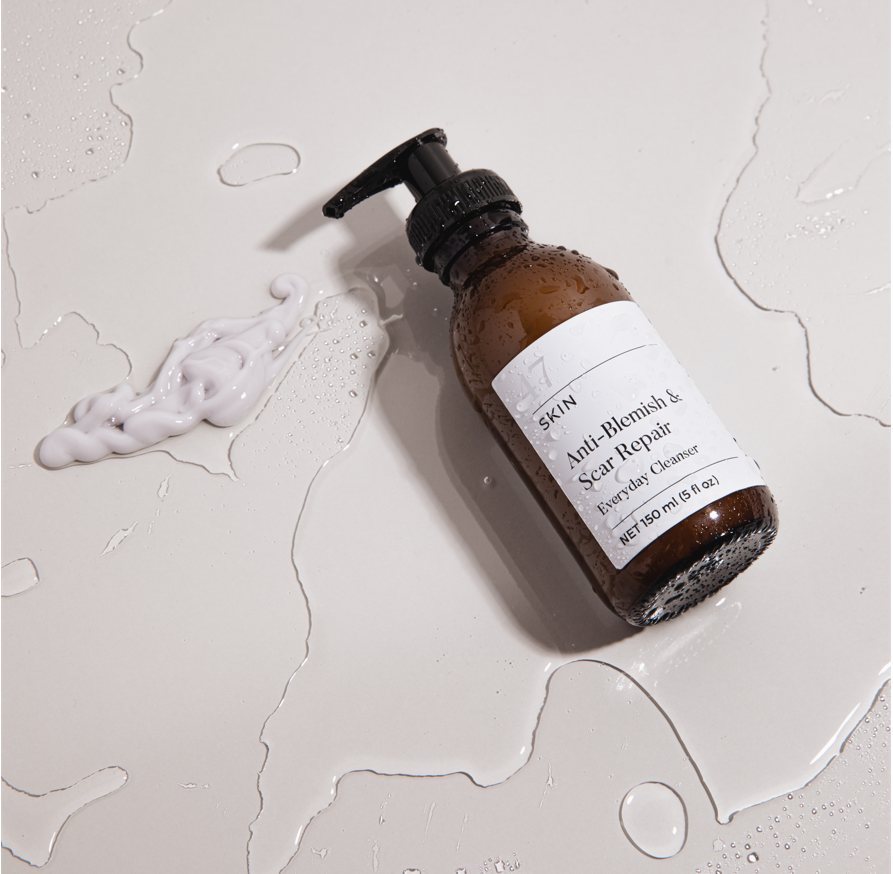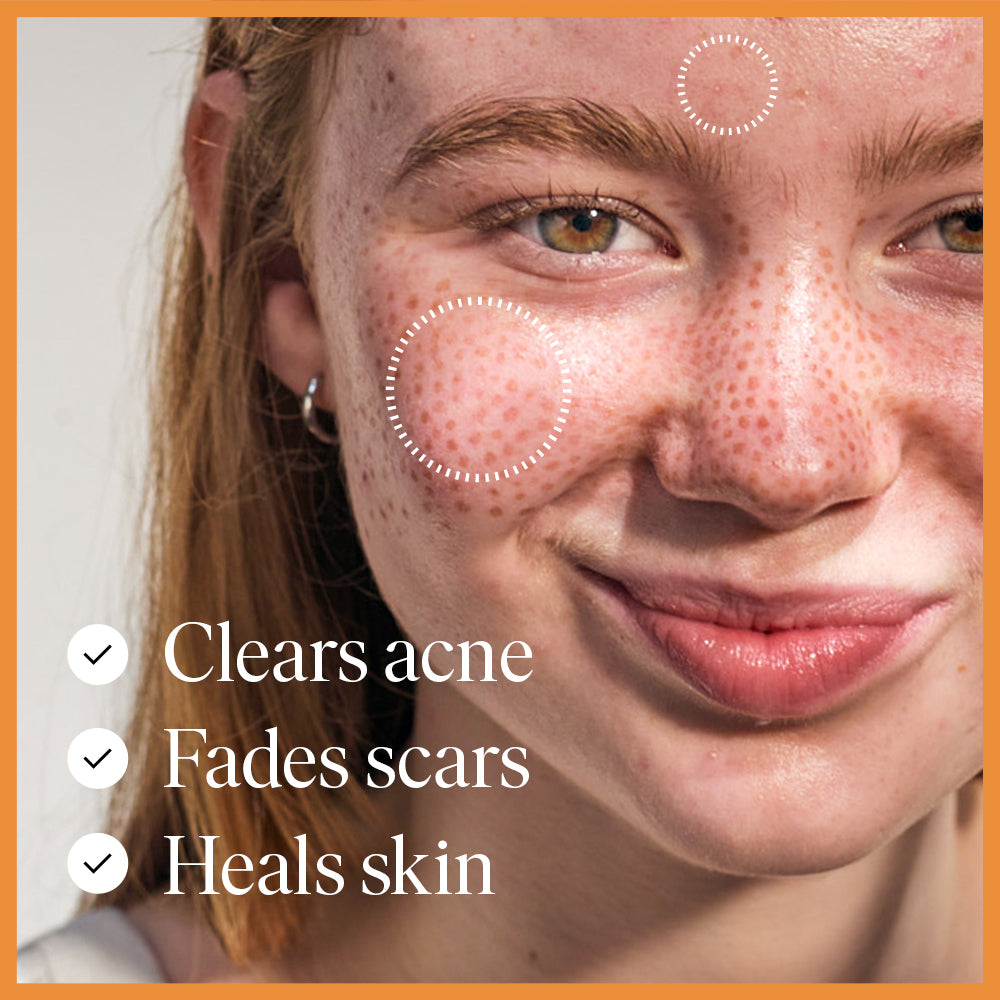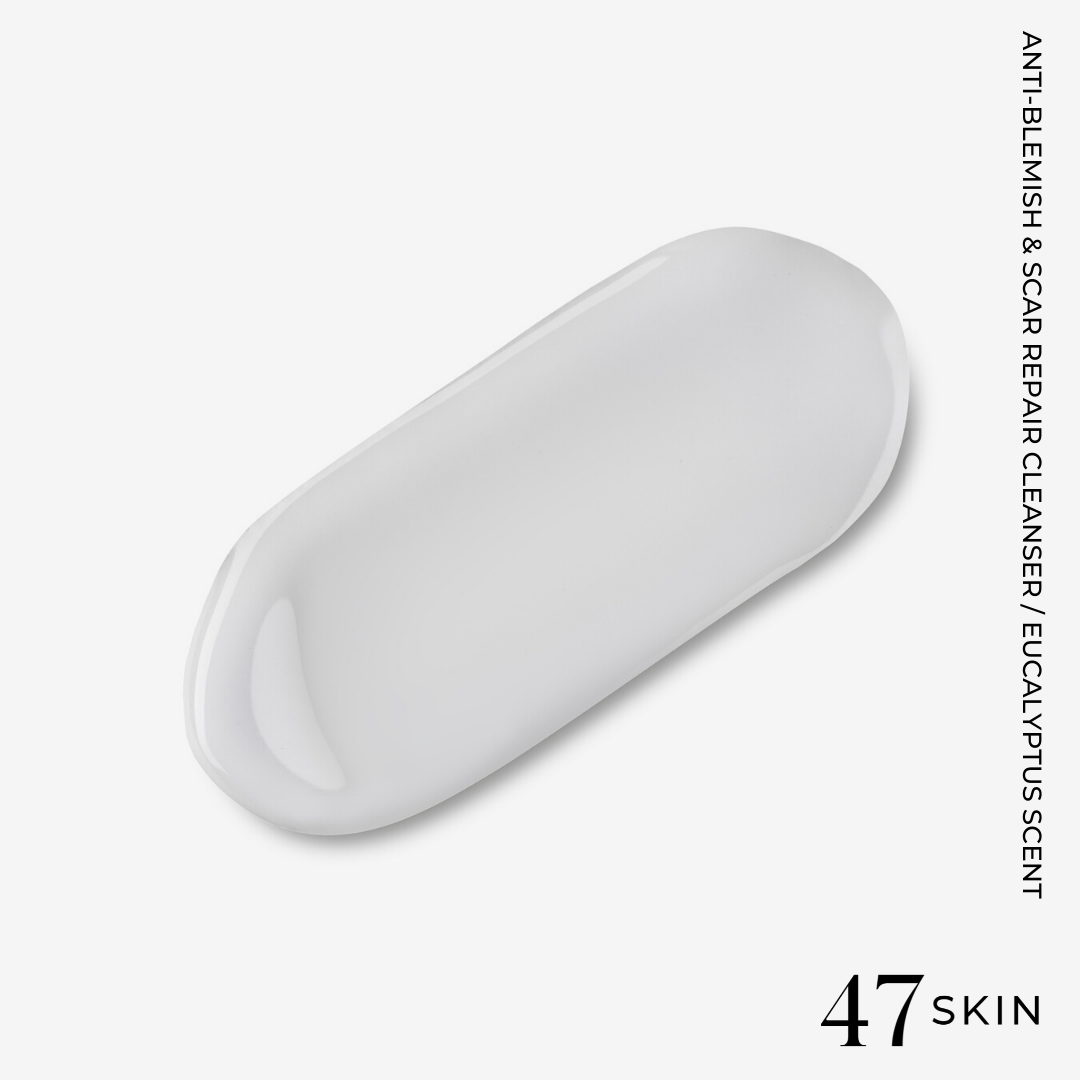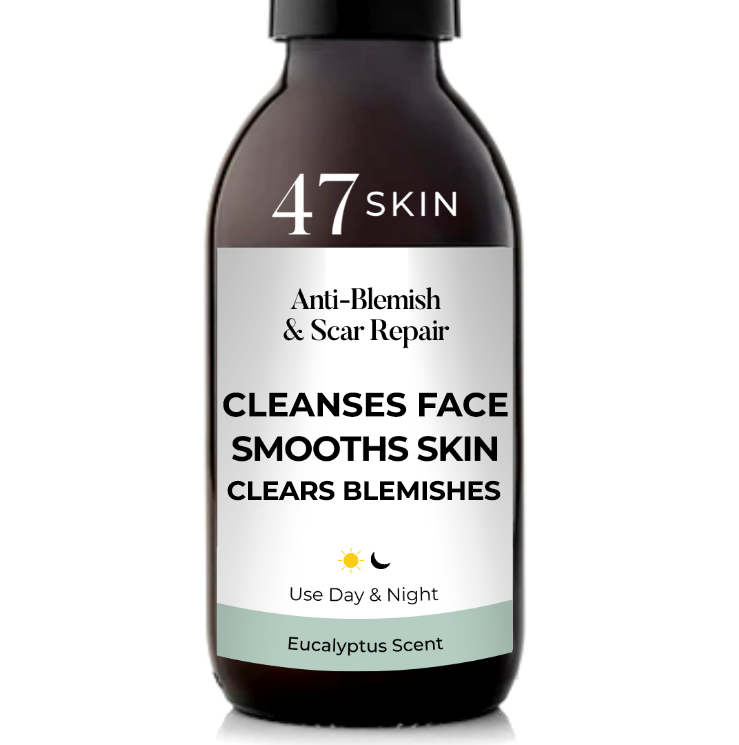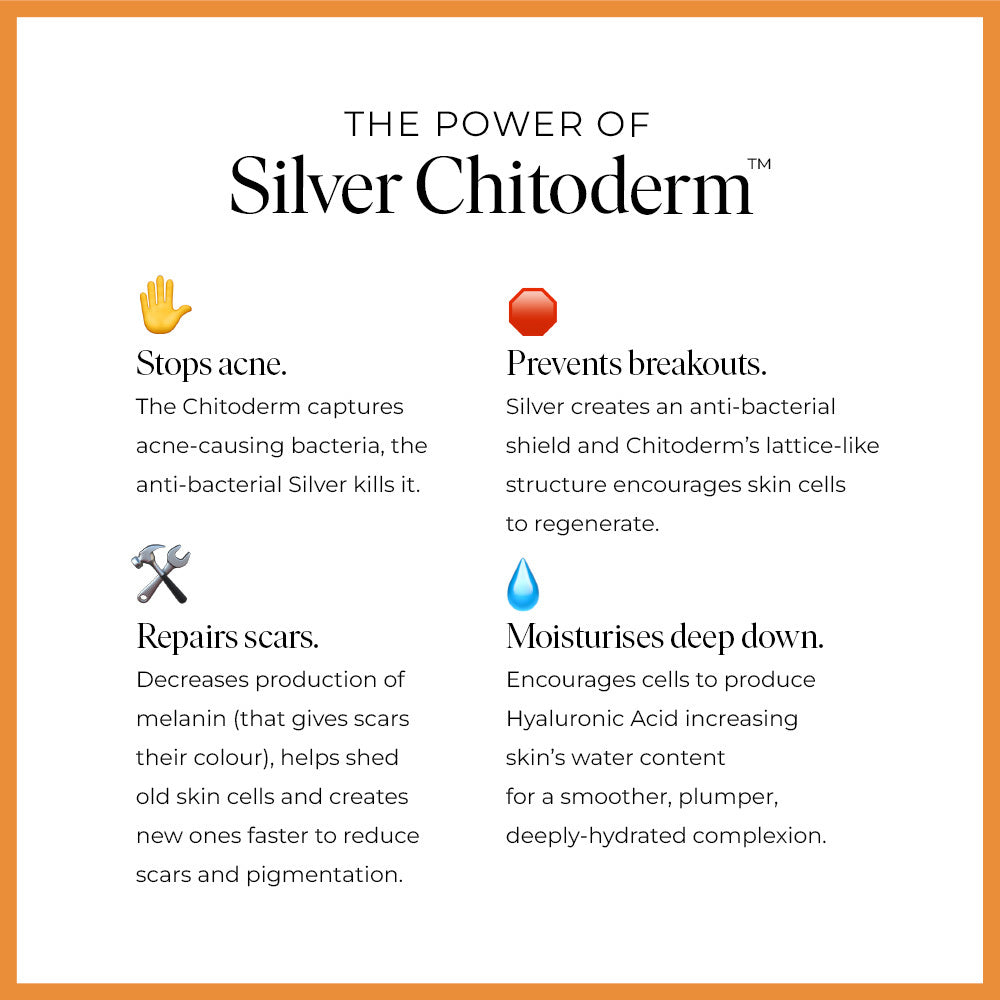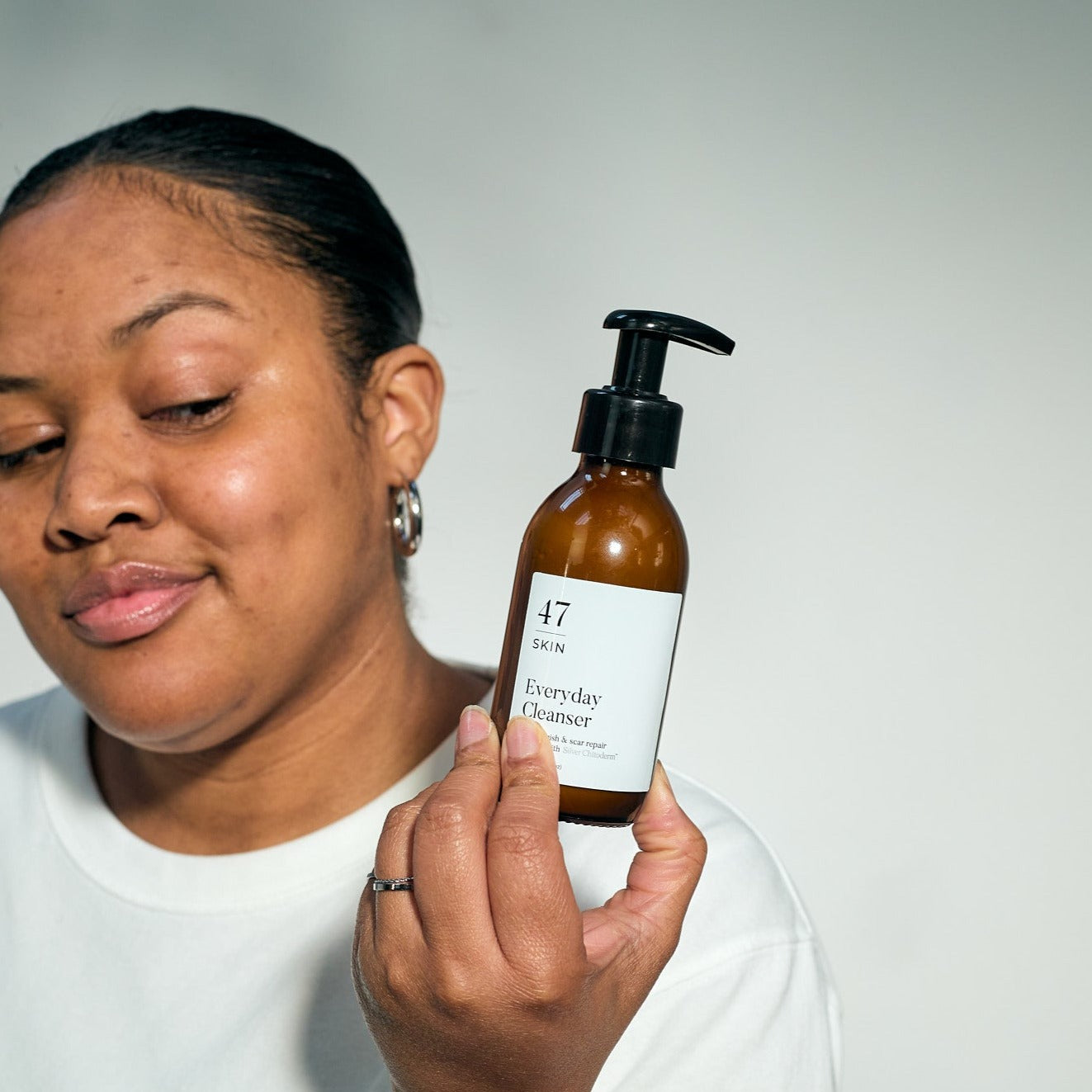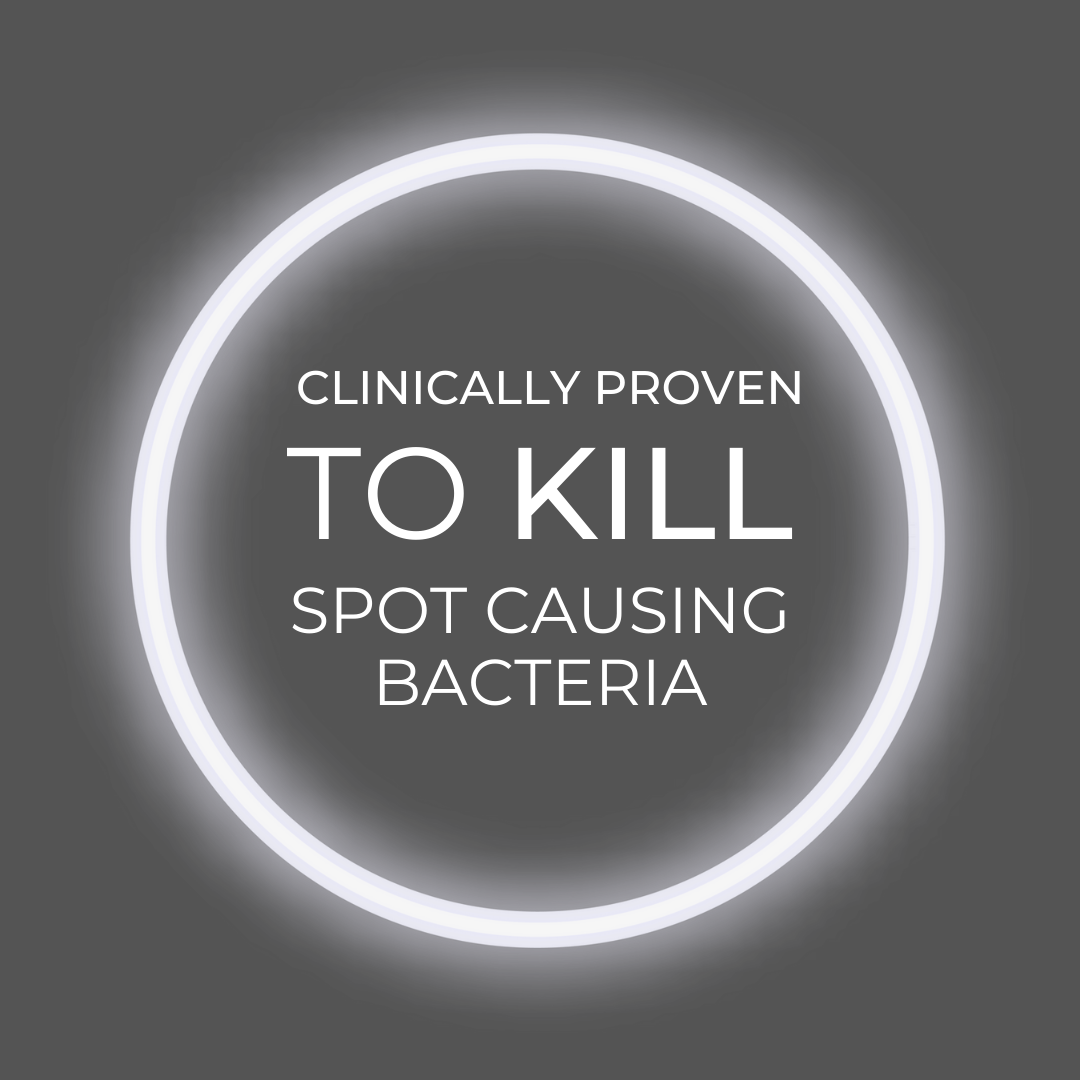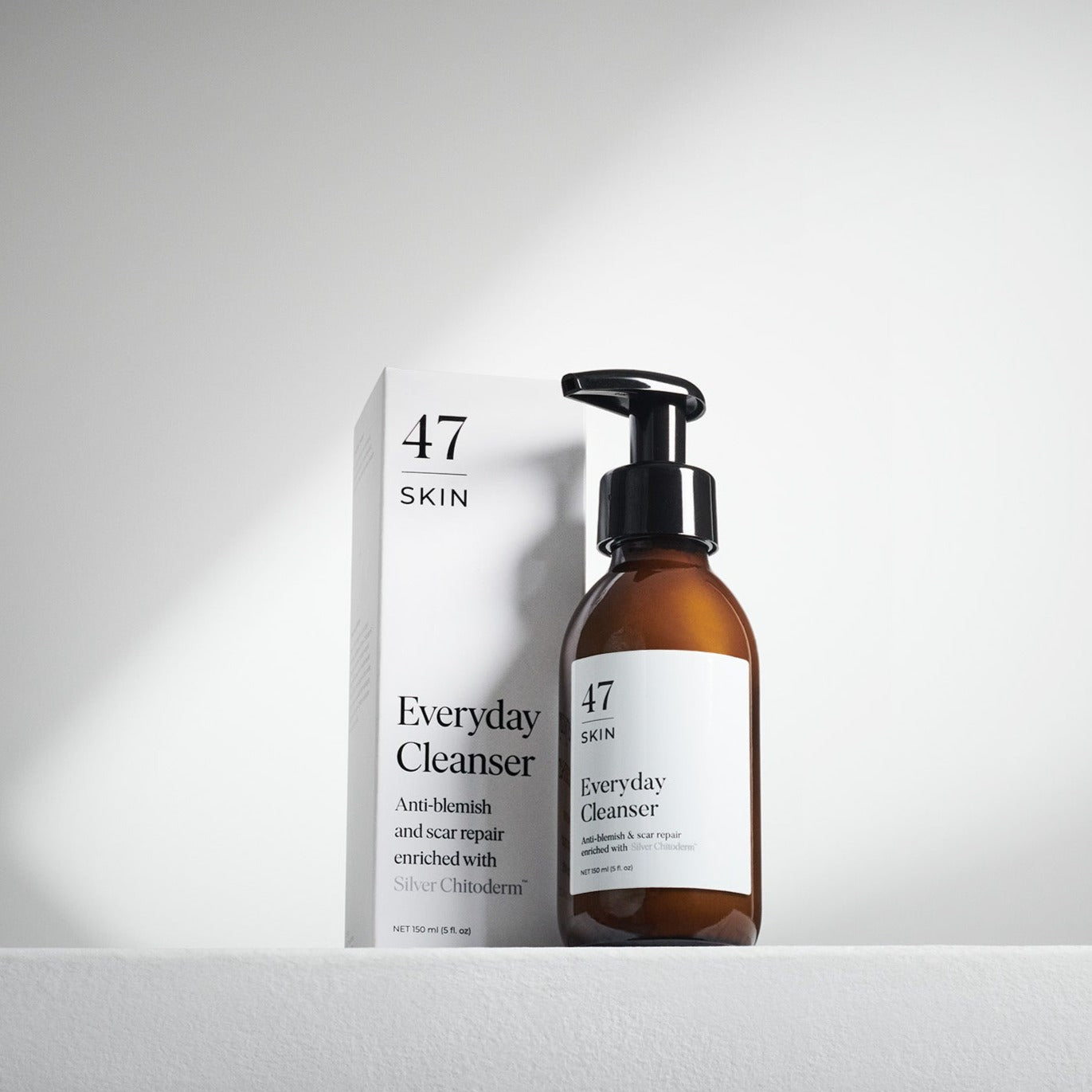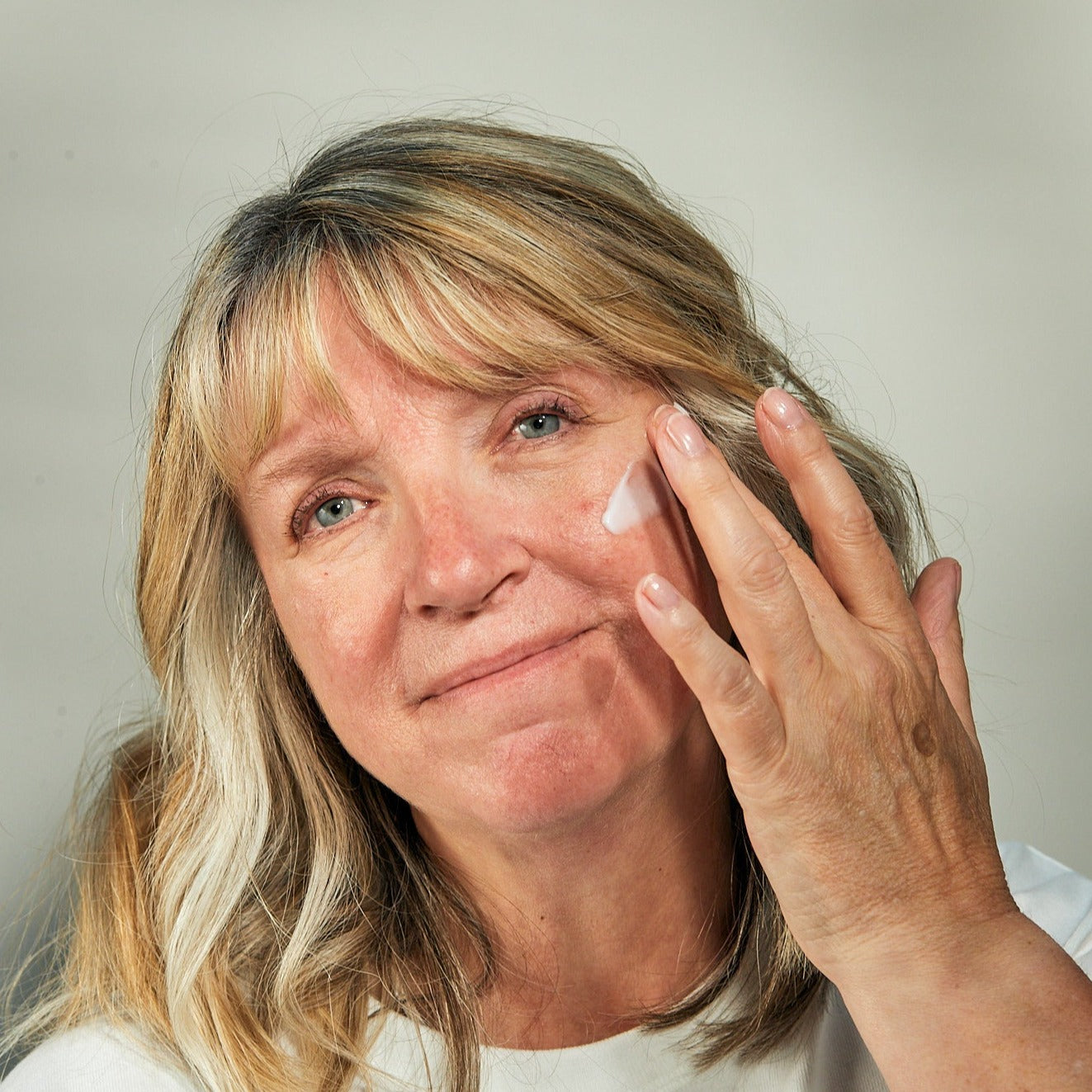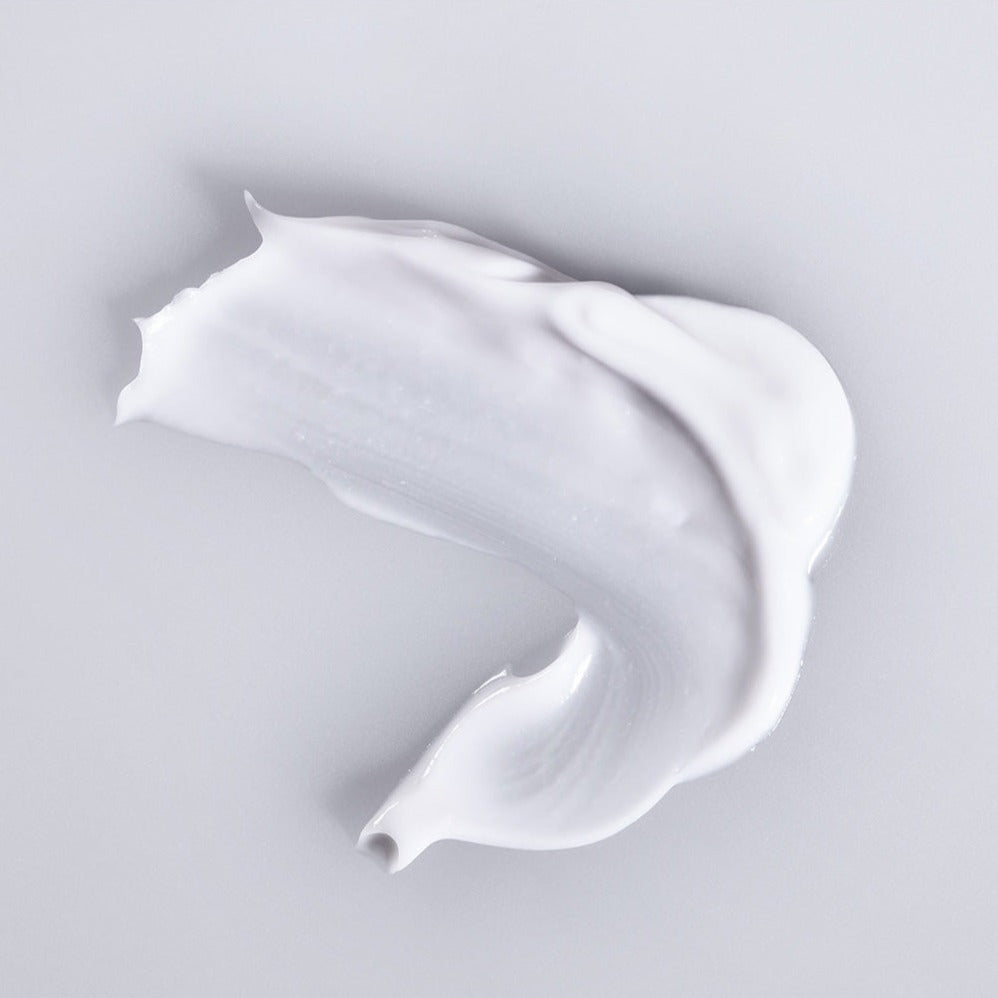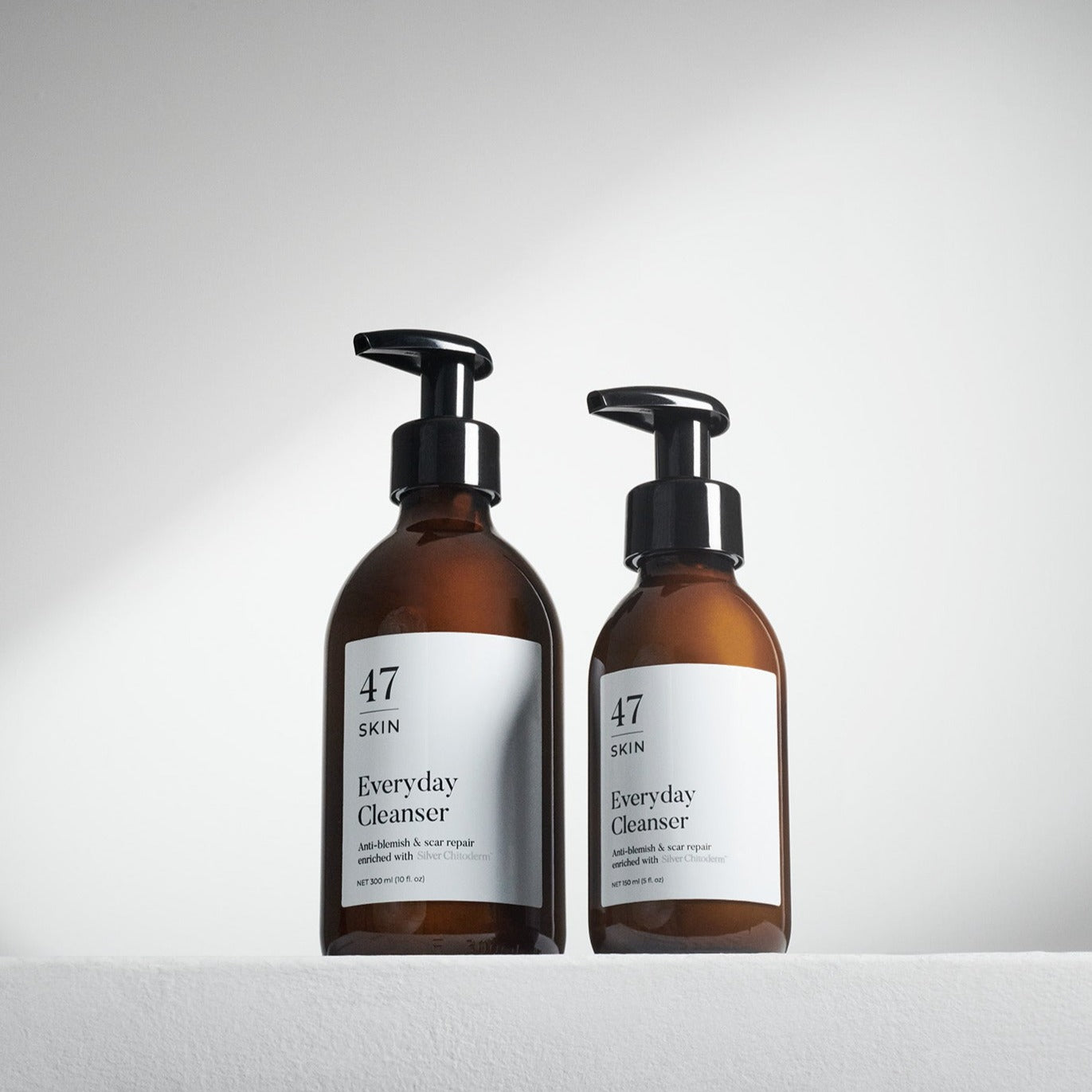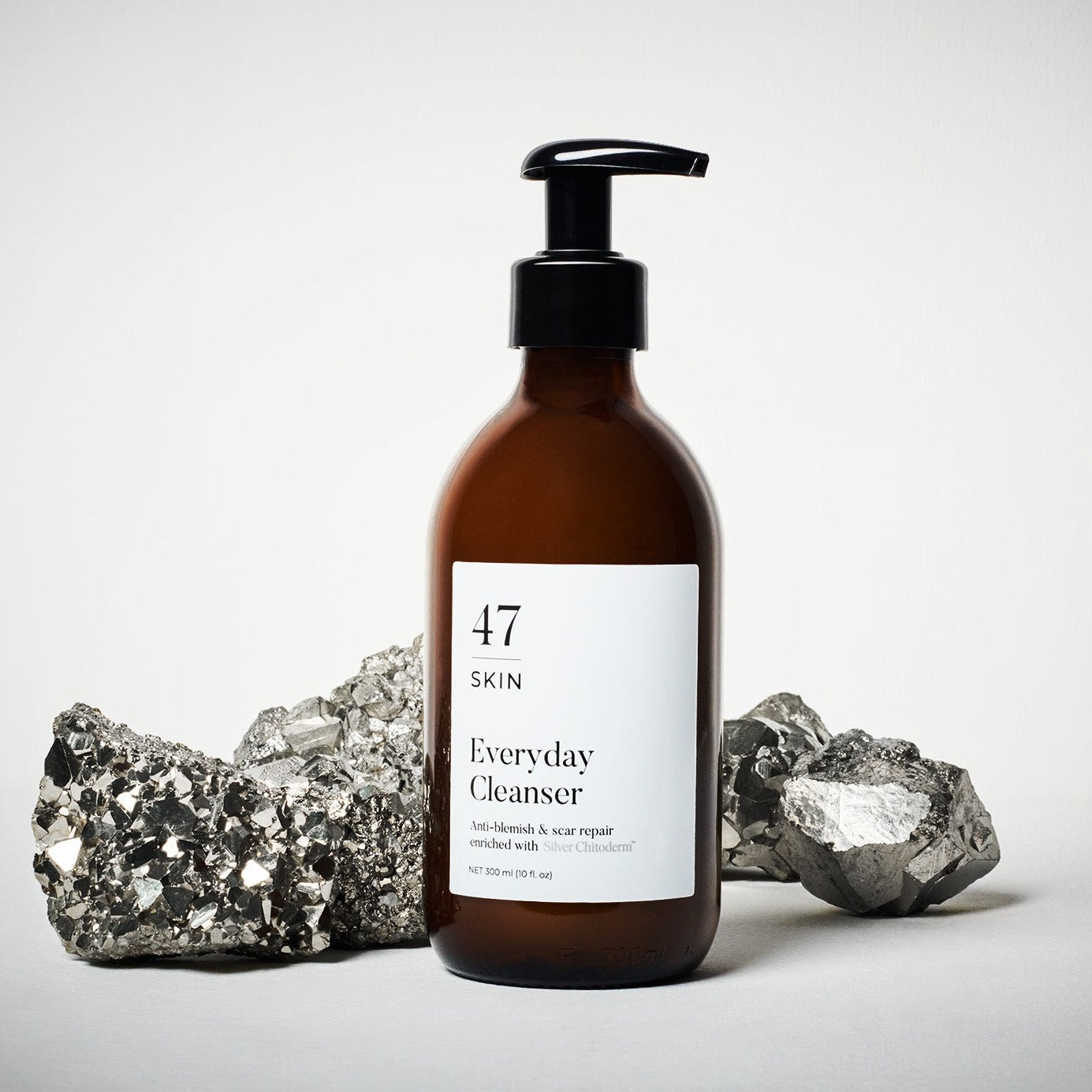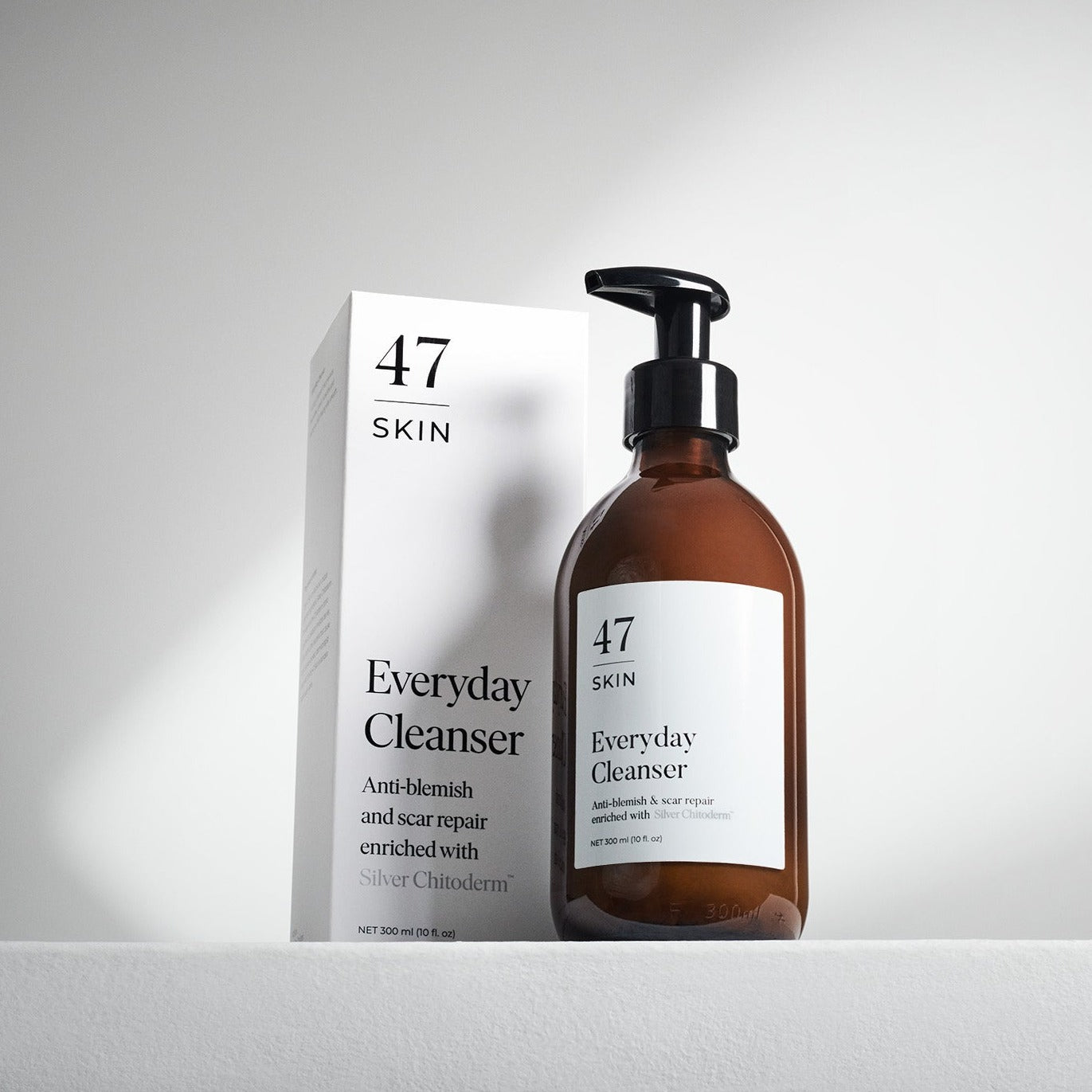 Anti-Blemish & Scar Repair Everyday Cleanser
LUXURY CLEANSER THAT PREVENTS BLEMISHES & HYDRATES SKIN
Fortified with our unique formula, our cleanser does so much more than just clean your face. Containing our unique formula, it helps to clear spots and fade scars, while keeping your skin silky soft and hydrated. Made with silver, which is naturally anti-bacterial, this luxurious cleanser leaves your face fresh, smooth and clear.
Sale price

£29.00
Regular price
(/)
100% NO RISK MONEY BACK GUARANTEE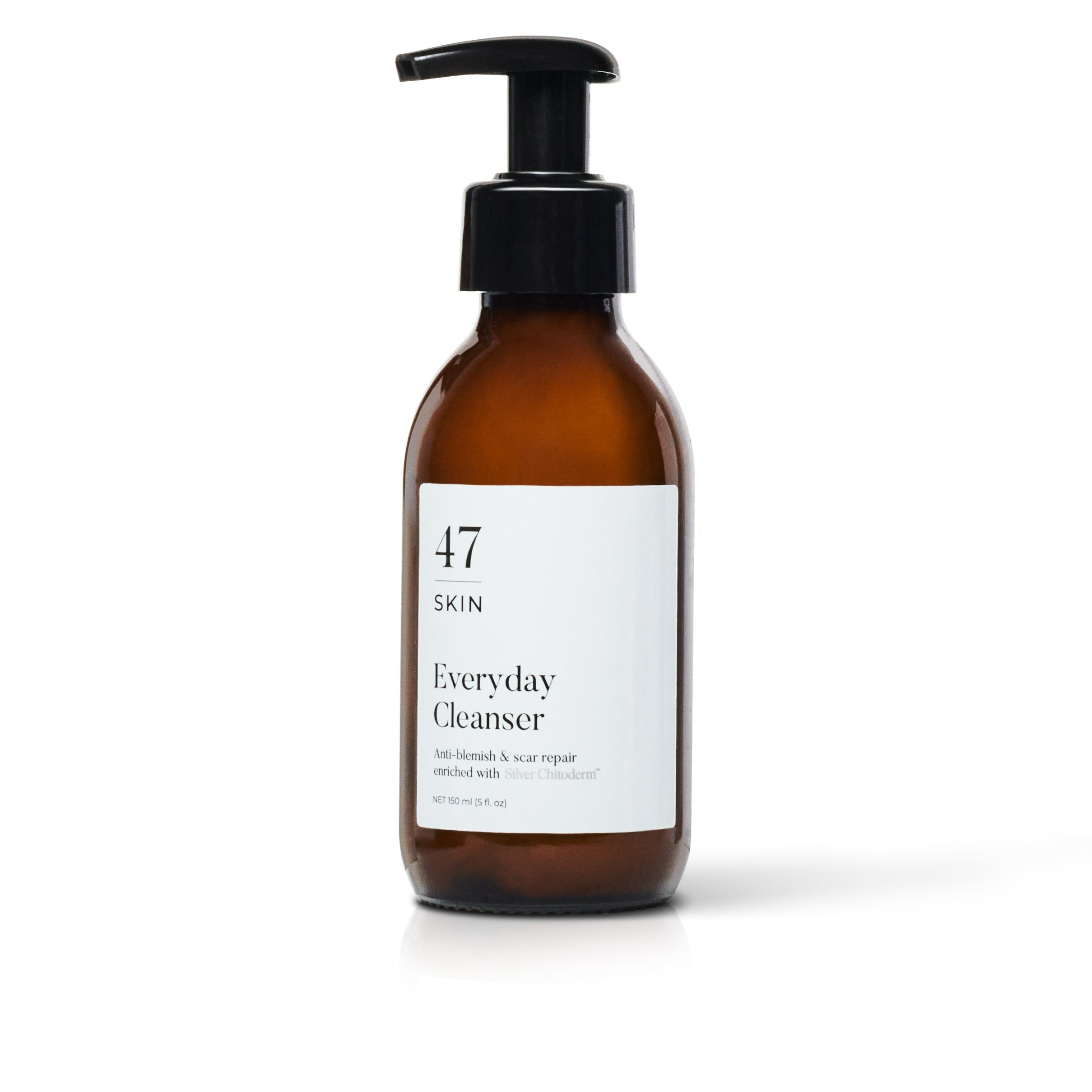 Anti-Blemish & Scar Repair Everyday Cleanser
Sale price

£29.00
Regular price
Choose options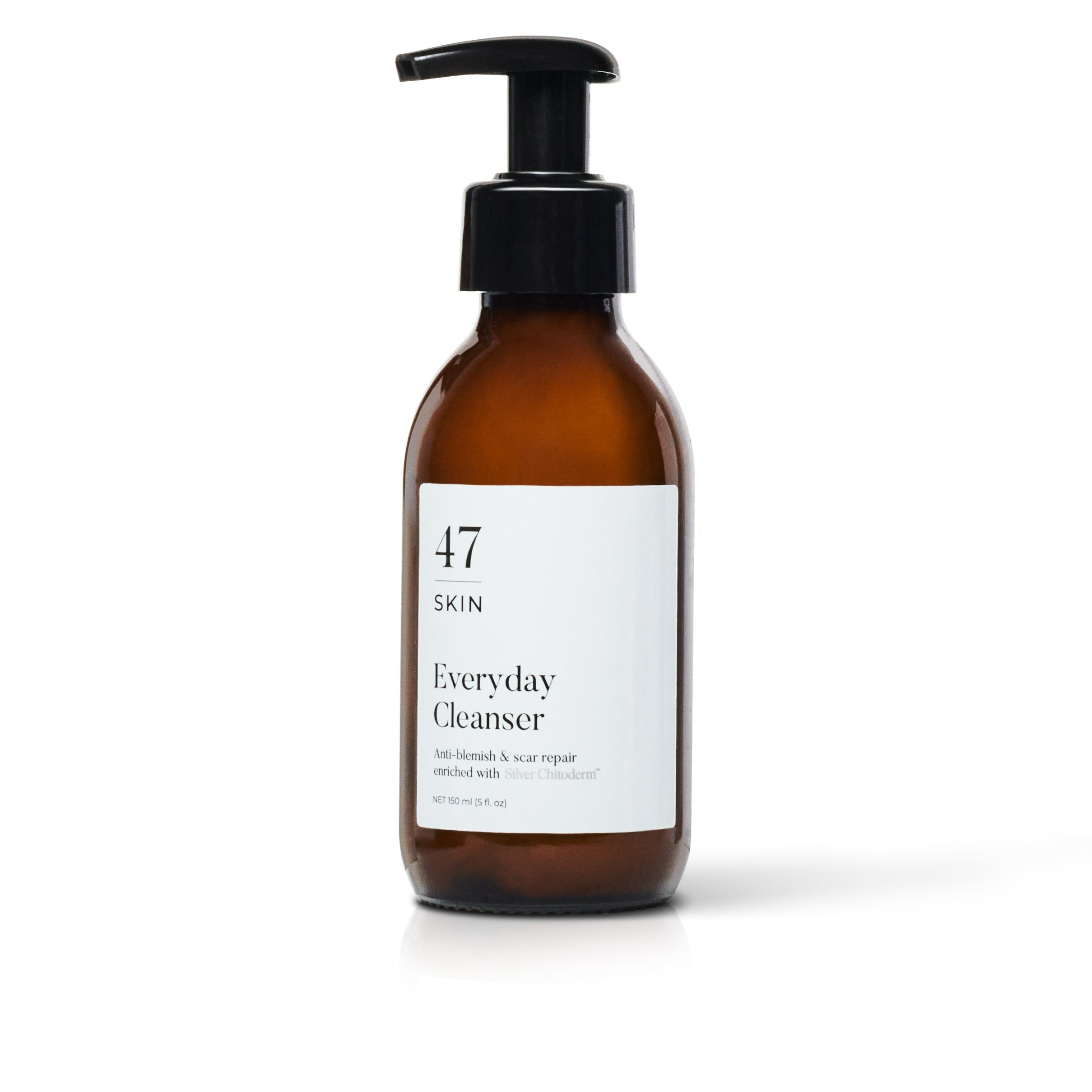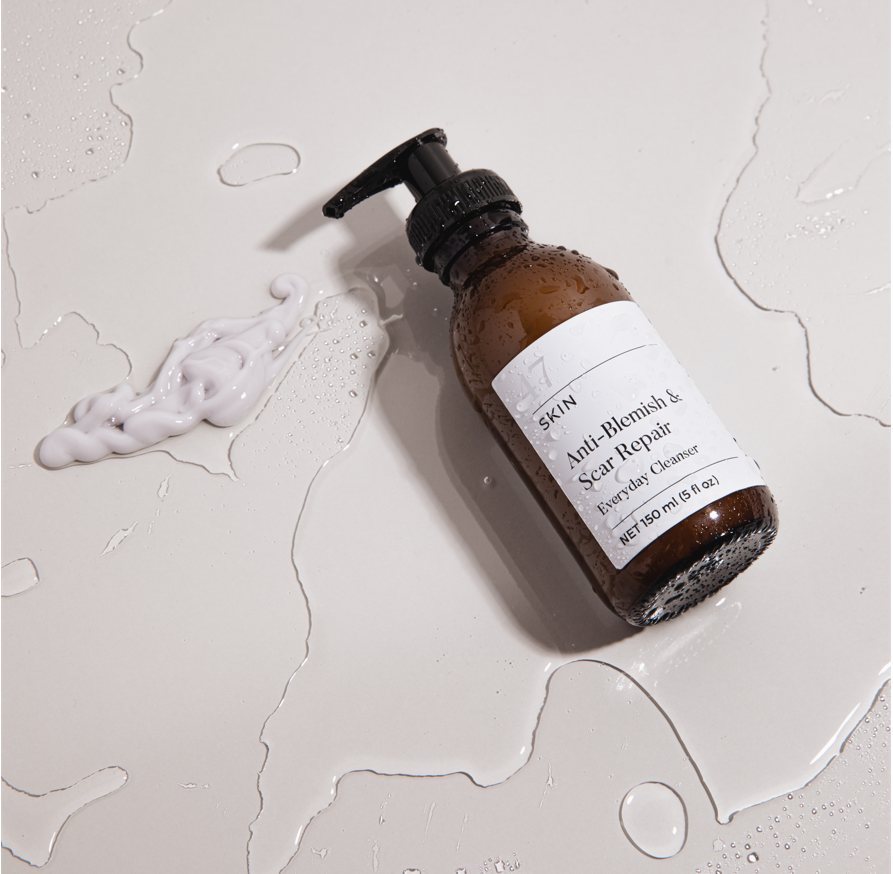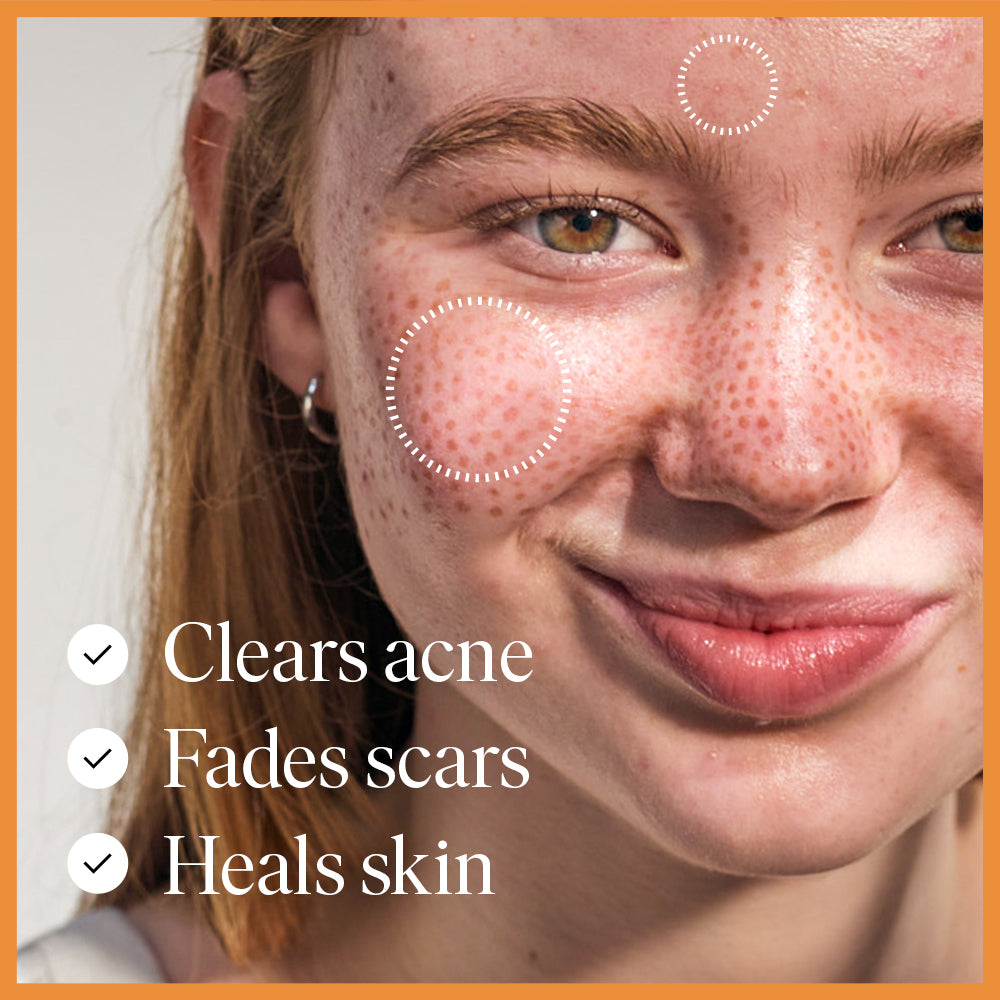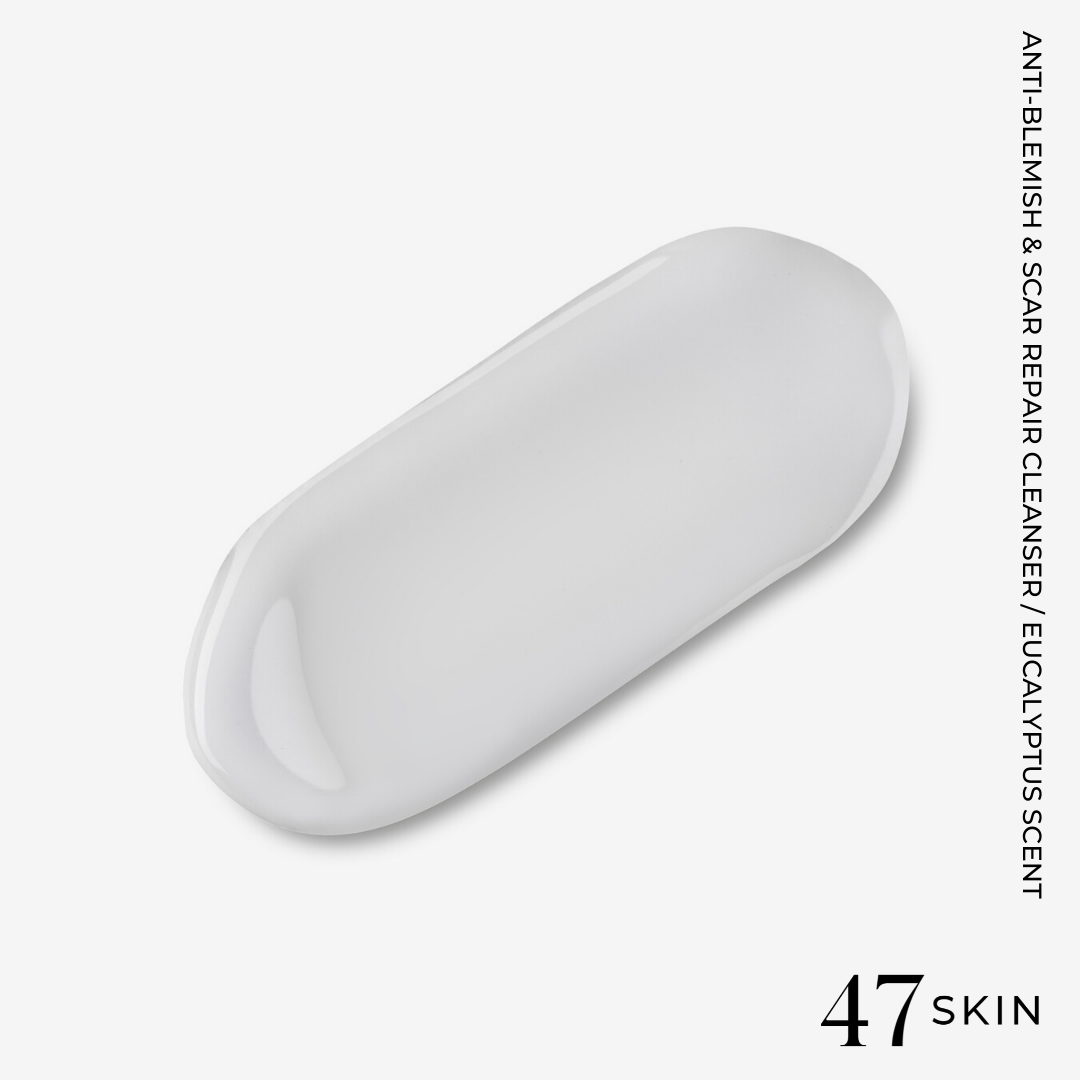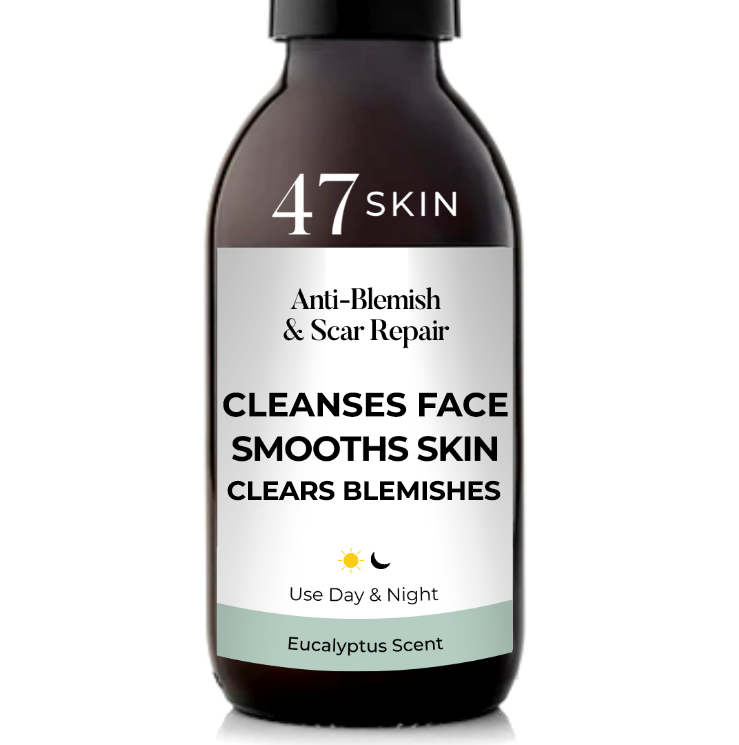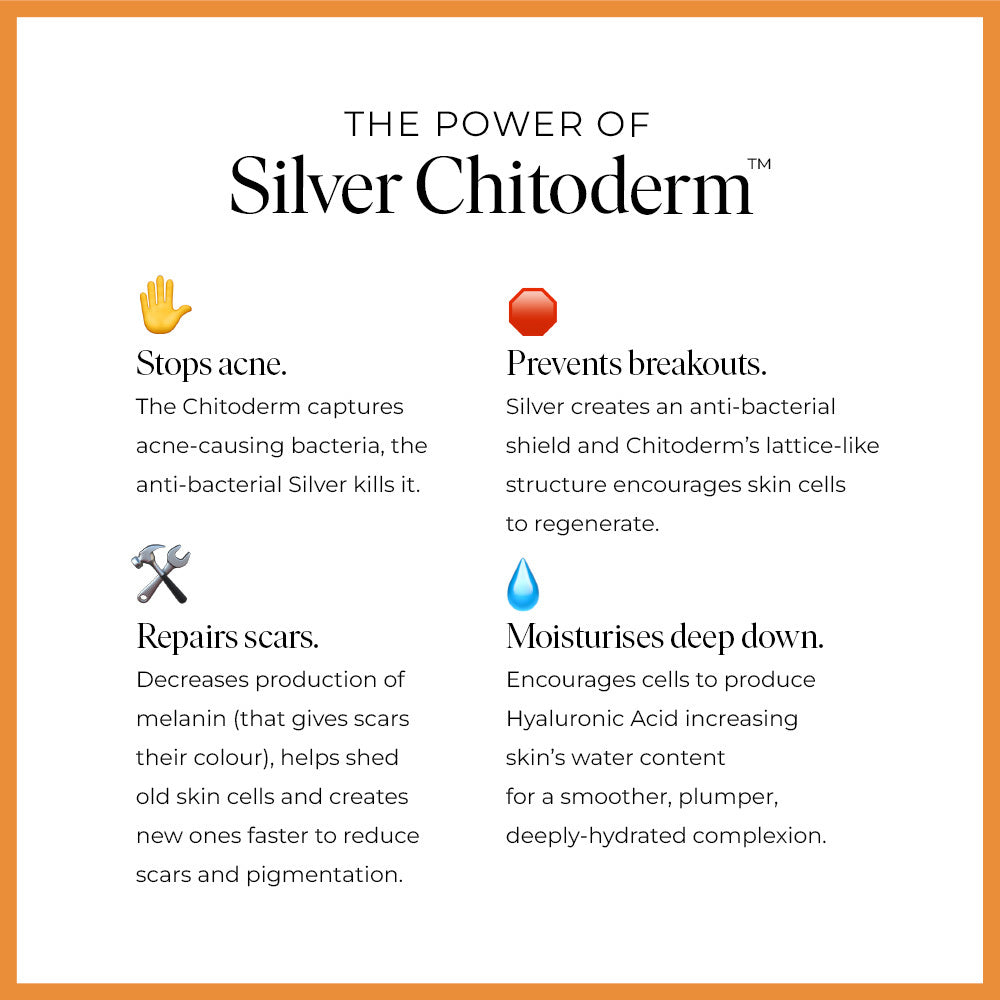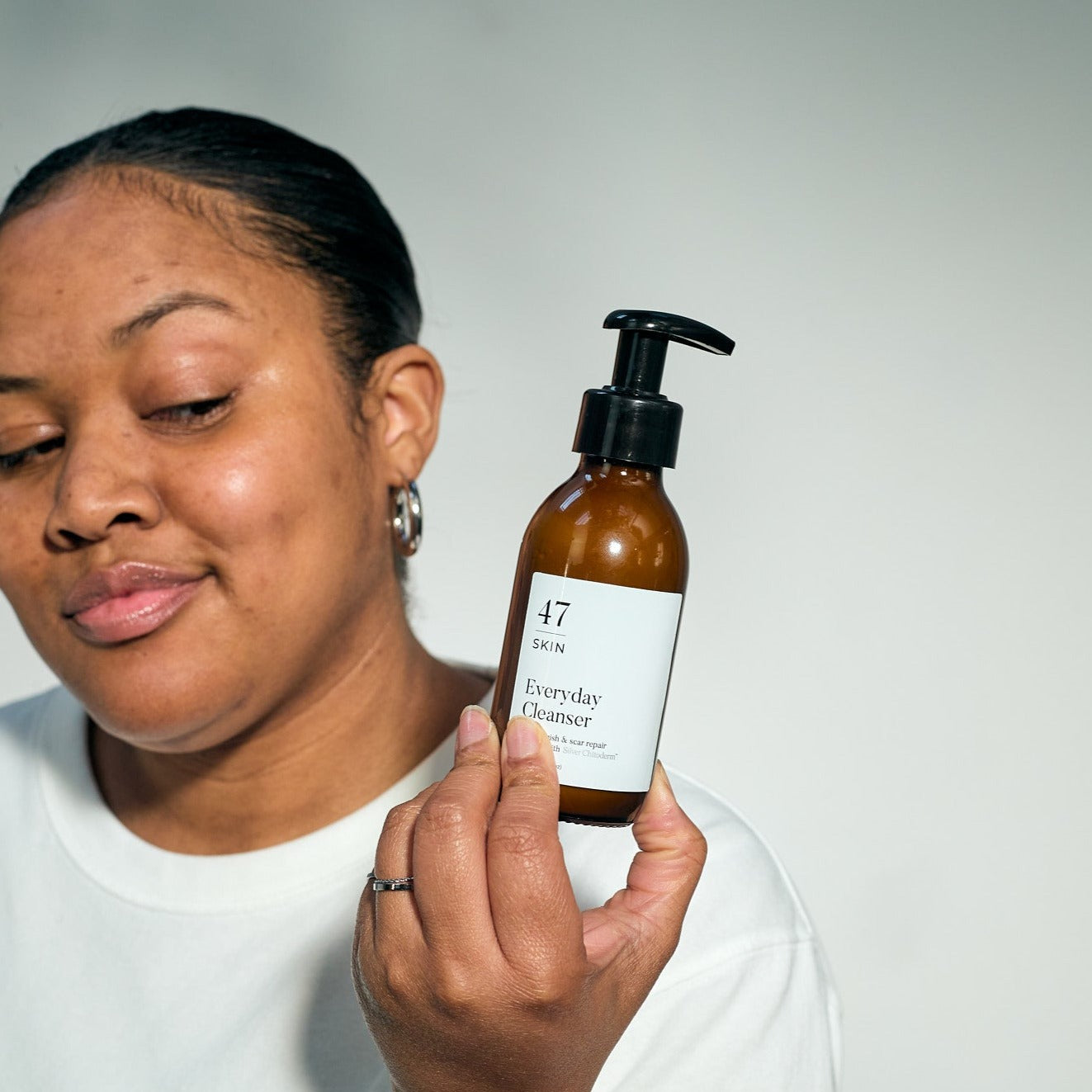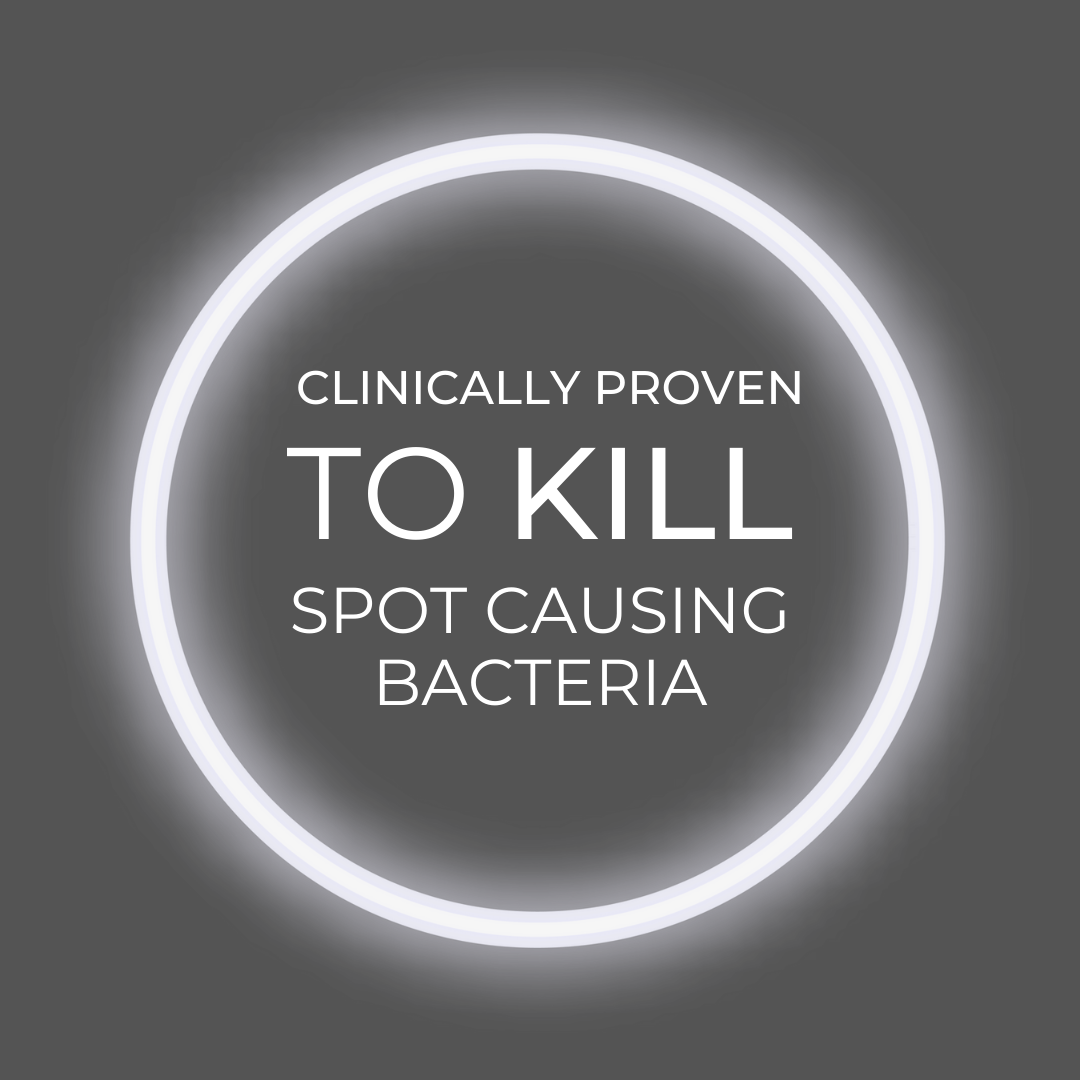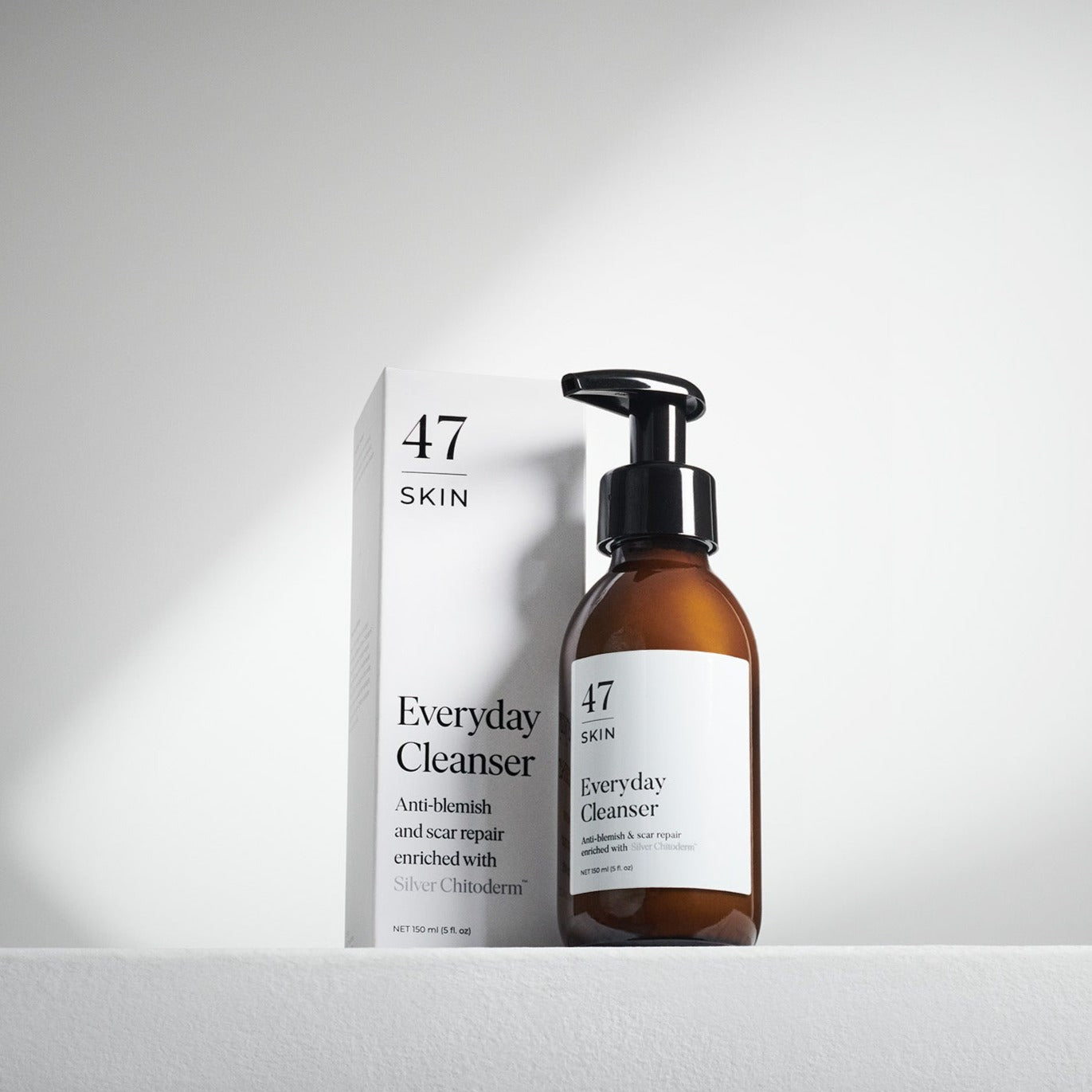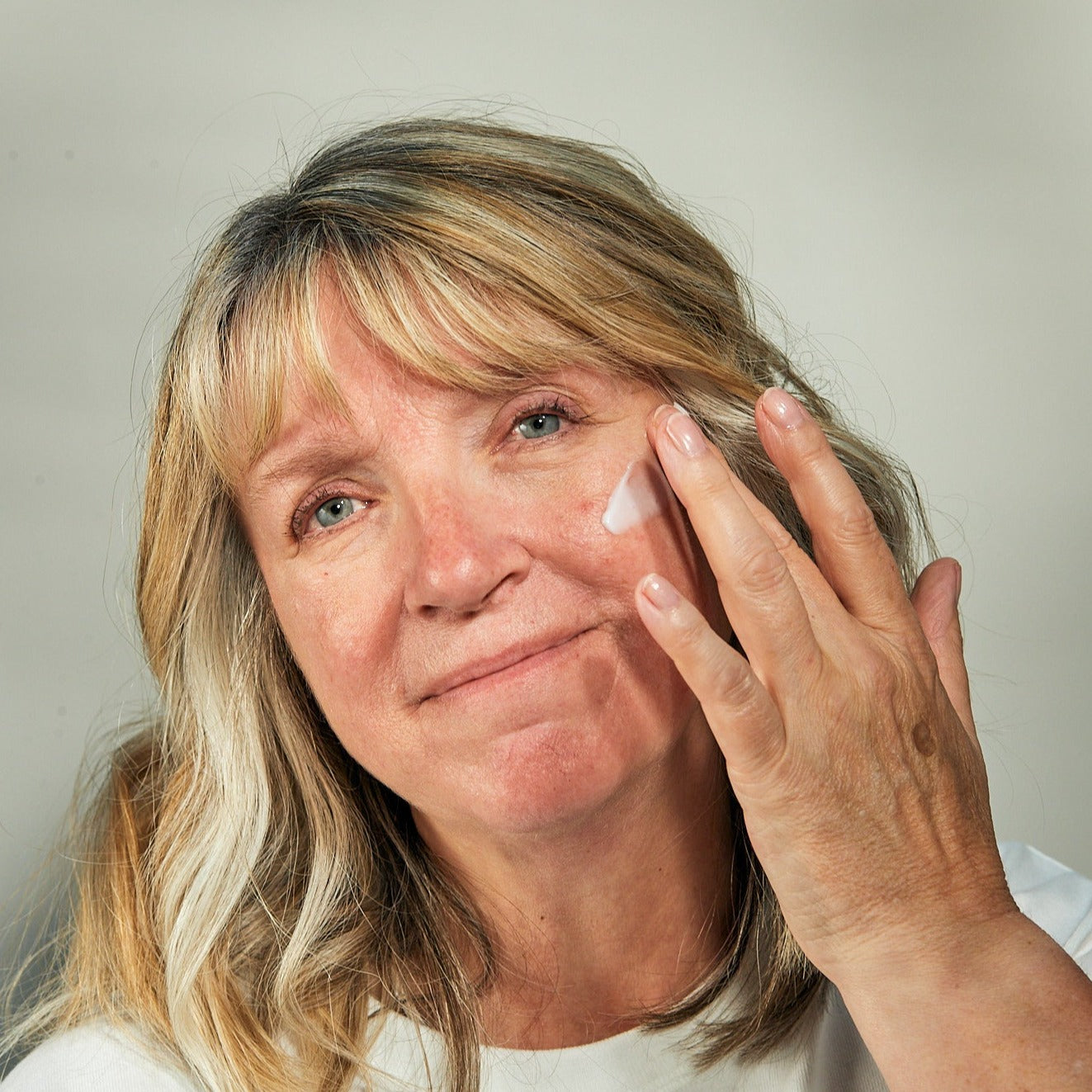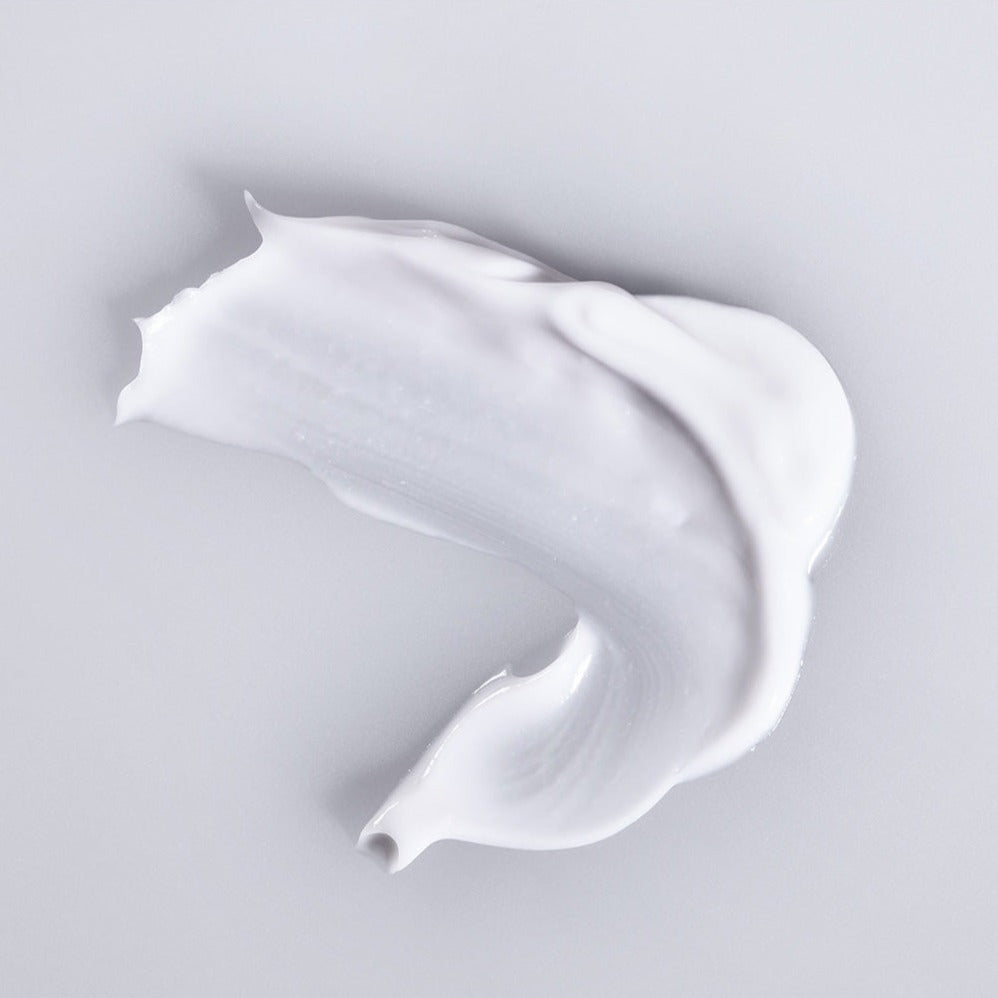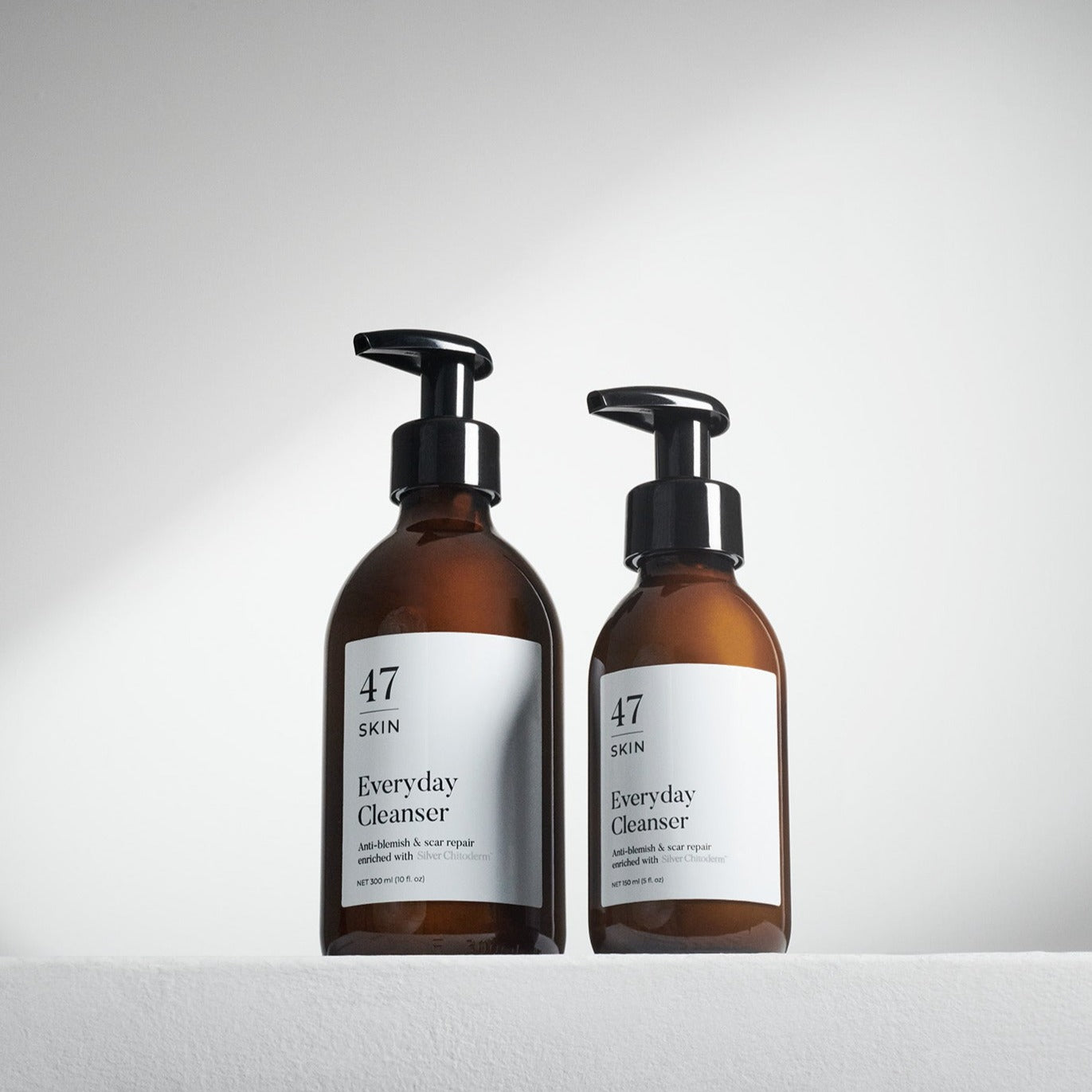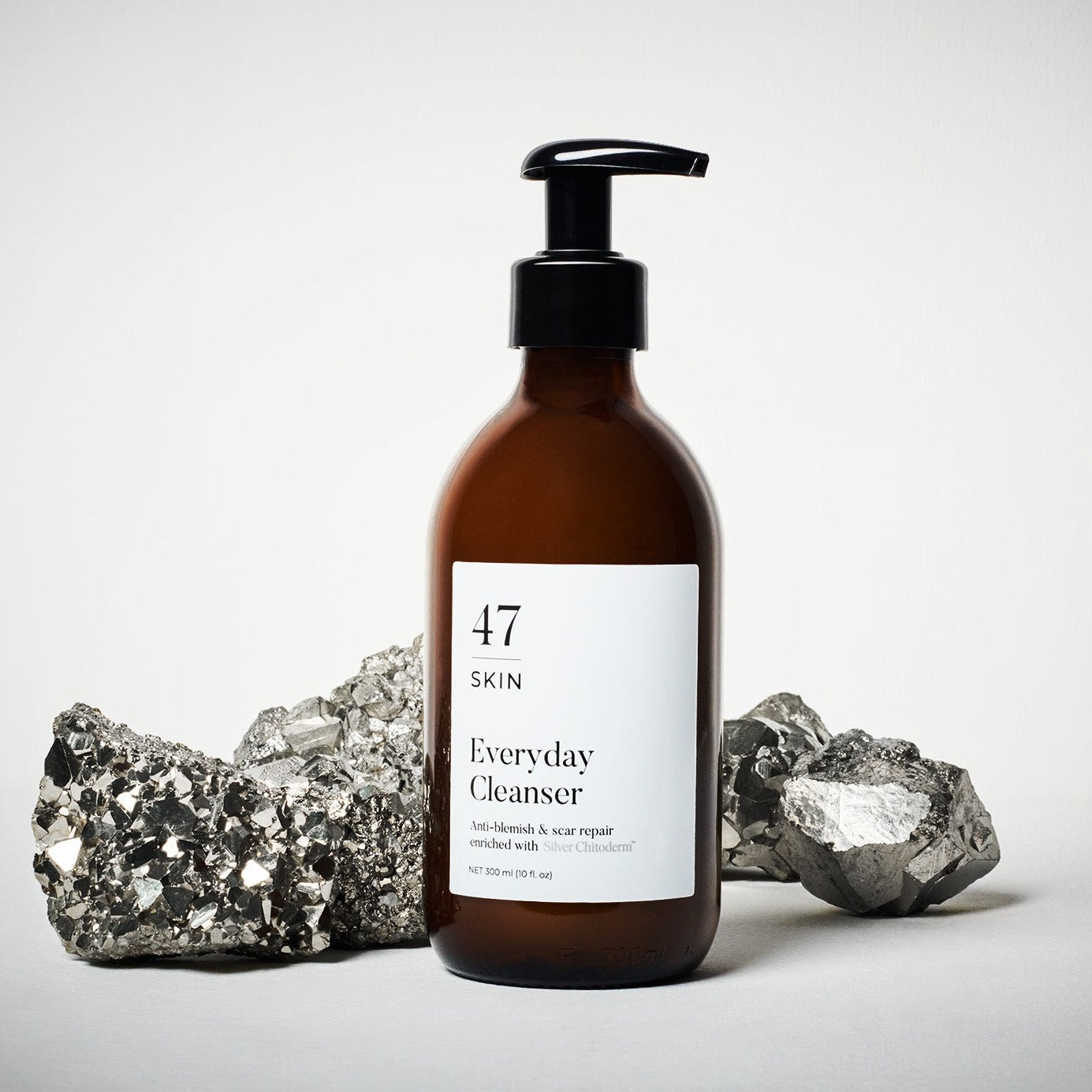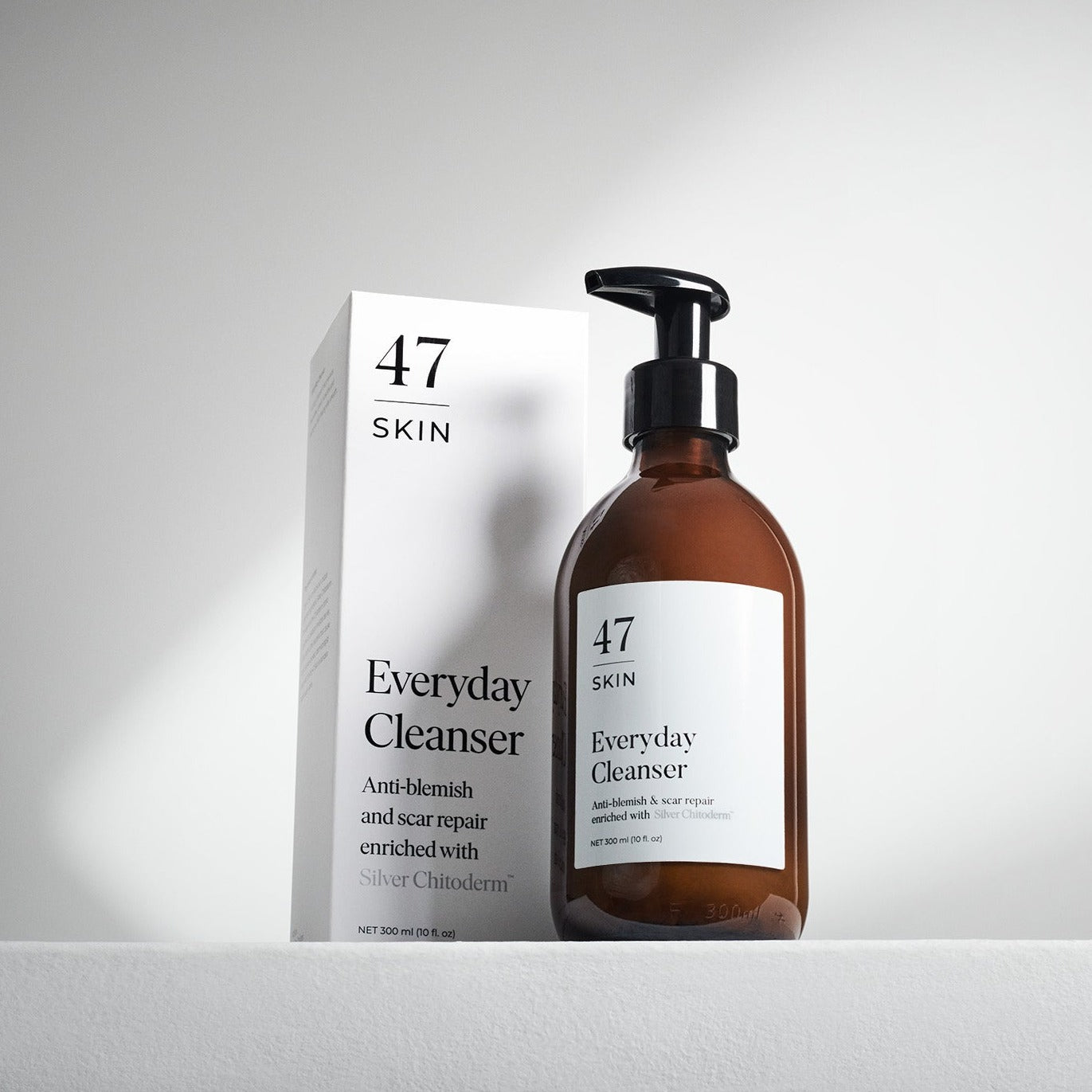 The best cleanser you'll ever use
GIVE YOUR FACE A VELVETY WASH WITH A CLEANSER THAT PREVENTS BACTERIA, HEALS SKIN AND MAKES IT SMOOTHER THAN SILK.
Use on wet skin, massaging in small circles and enjoy the fresh luxury scent, that will have you feeling like you're in a spa! Rinse off and dry, to reveal soft, clean skin.

The only products in the world to contain Silver Chitoderm
HOW IT WORKS
Silver Chitoderm or 'Formula 47' is the unique formula that transformed our founder's skin and caused the creation of 47 Skin.
Silver Chitoderm is made when you combine Silver and Chitoderm. It's clinically proven to kill 99.8% of bacteria, reduce inflammation and cause your skin cells to regenerate, whilst being gentle and hydrating on your skin.
This makes it an extremely powerful and effective ingredient in preventing spots & blemishes, scarring and redness, without drying out your skin.
Here's what Silver Chitoderm can do for you:
Reduce blemishes from the first application
Prevent future breakouts
Reduce inflammation and heal skin
Reduce hyperpigmentation
Heal and reduce the appearance of scars (old and new)
Leave all skin types smooth, firm and hydrated
Help to reduce the appearance of Rosacea and Eczema

Clean, moisturise and clear your complexion
REMOVE BACTERIA AND PREVENT SPOTS FROM THE FIRST TIME YOU USE IT.
For the best results, use the cleanser twice daily. Wet your face and massage the creamy goodness into your skin. Instead of lathering, it sinks into your pores and gently removes bacteria for a deep, hydrating clean. Wash off with warm water or a wet face cloth.
It's the perfect way to cleanse your face and prevent blemishes, without drying out your skin.
It's also ideal for removing make-up, without the clogging affect that cleansing wipes can have on your pores (plus it's better for the environment). Simply apply to your skin and gently rub with a damp wash cloth, avoiding the eyes. Then rinse off and dry your face with a clean towel.
Follow with our Anti-Blemish & Scar Repair Serum, for the most effective results.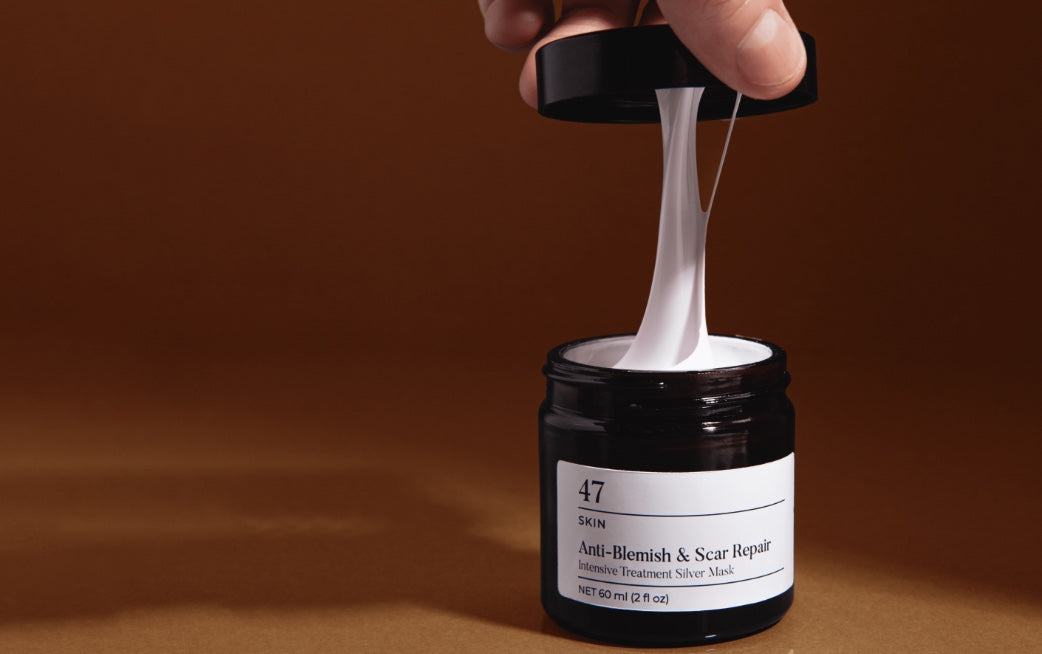 Our products are the only ones in the world to contain a unique formula of Silver Chitoderm™, which naturally:
• Clears spots and blemishes
• Fades scars and reduces fine lines
• Brightens and hydrates skin
With over 3000 5-star reviews, you can see for yourself how well it works.
What are people saying about our
Anti-Blemish & Scar Repair Everyday Cleanser