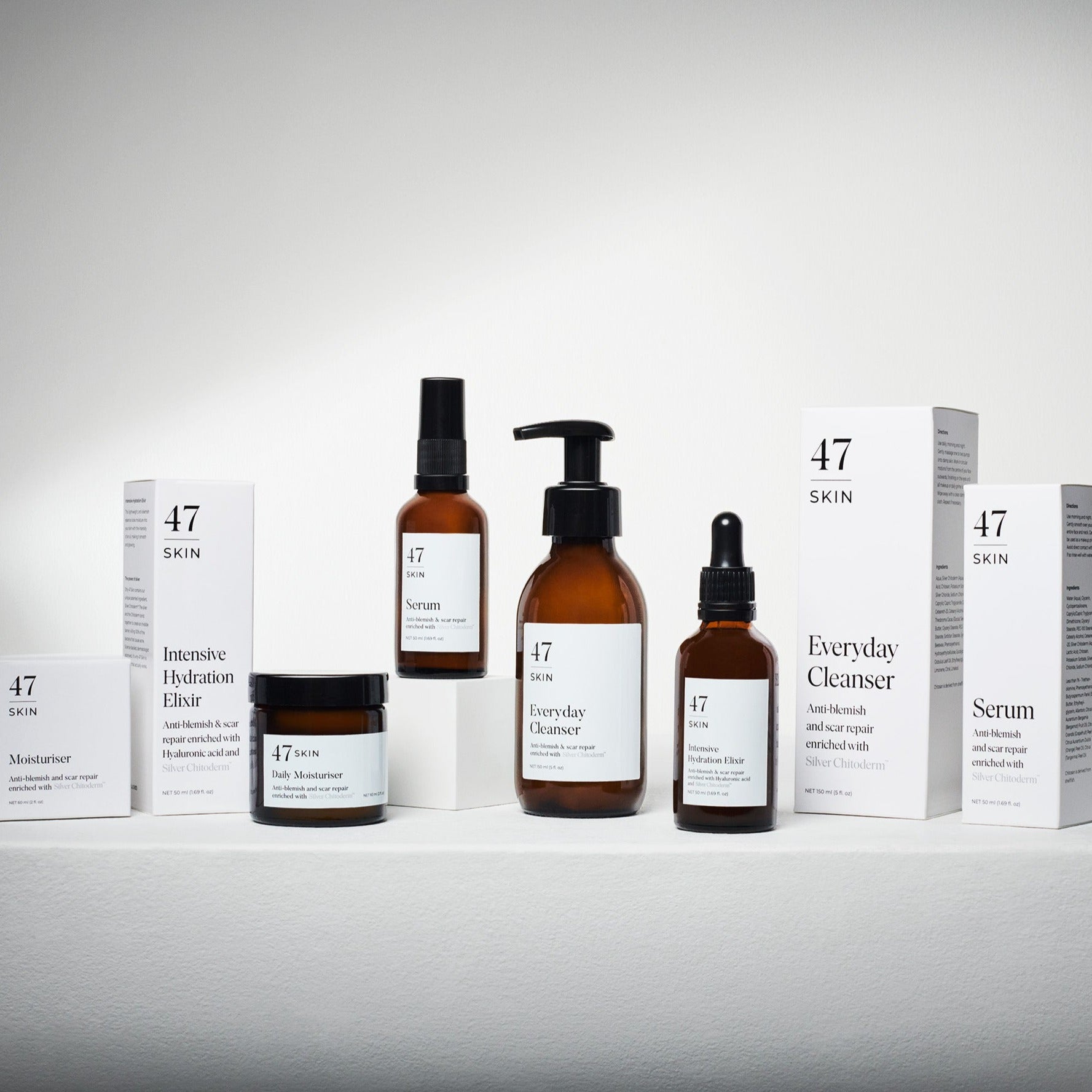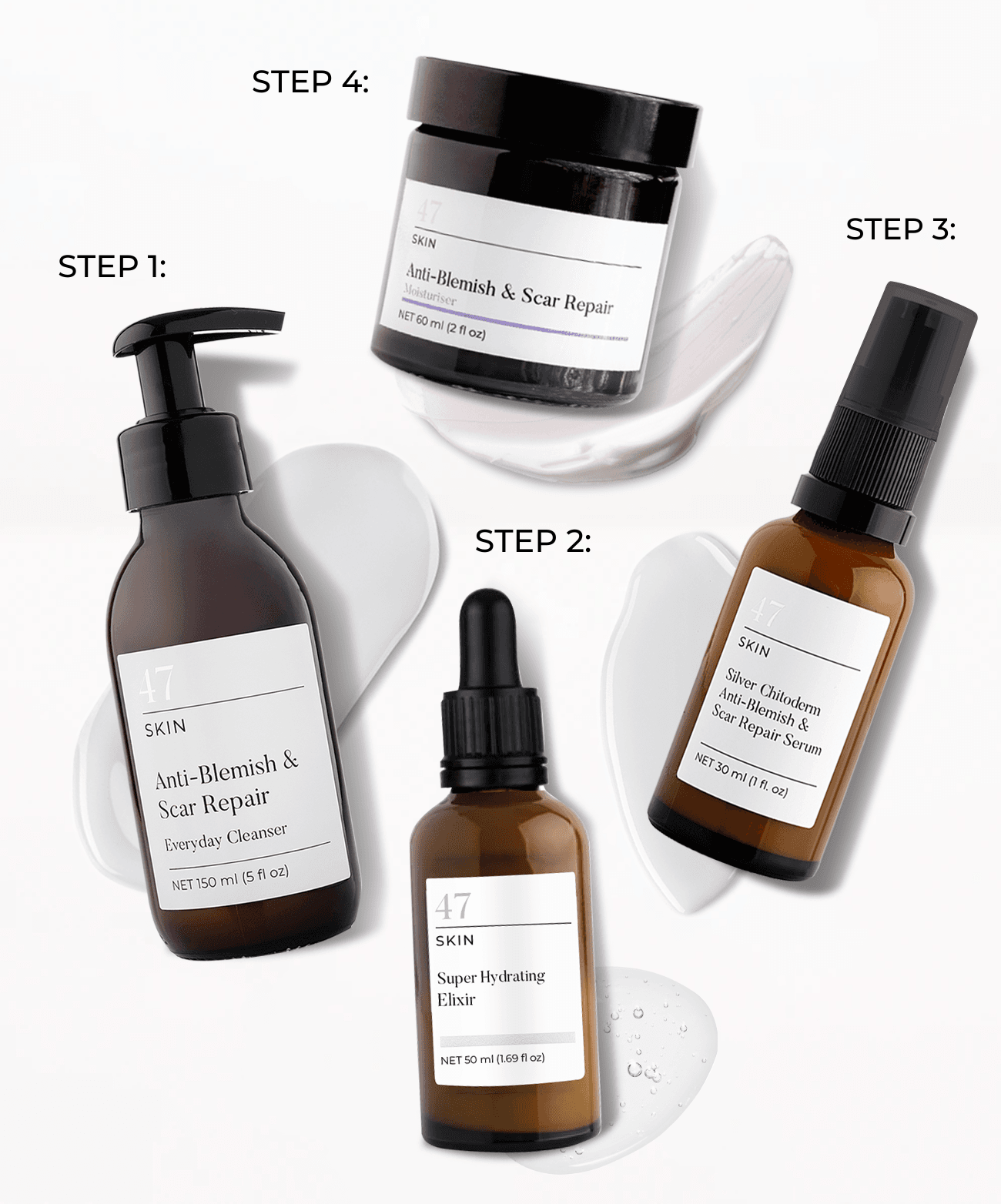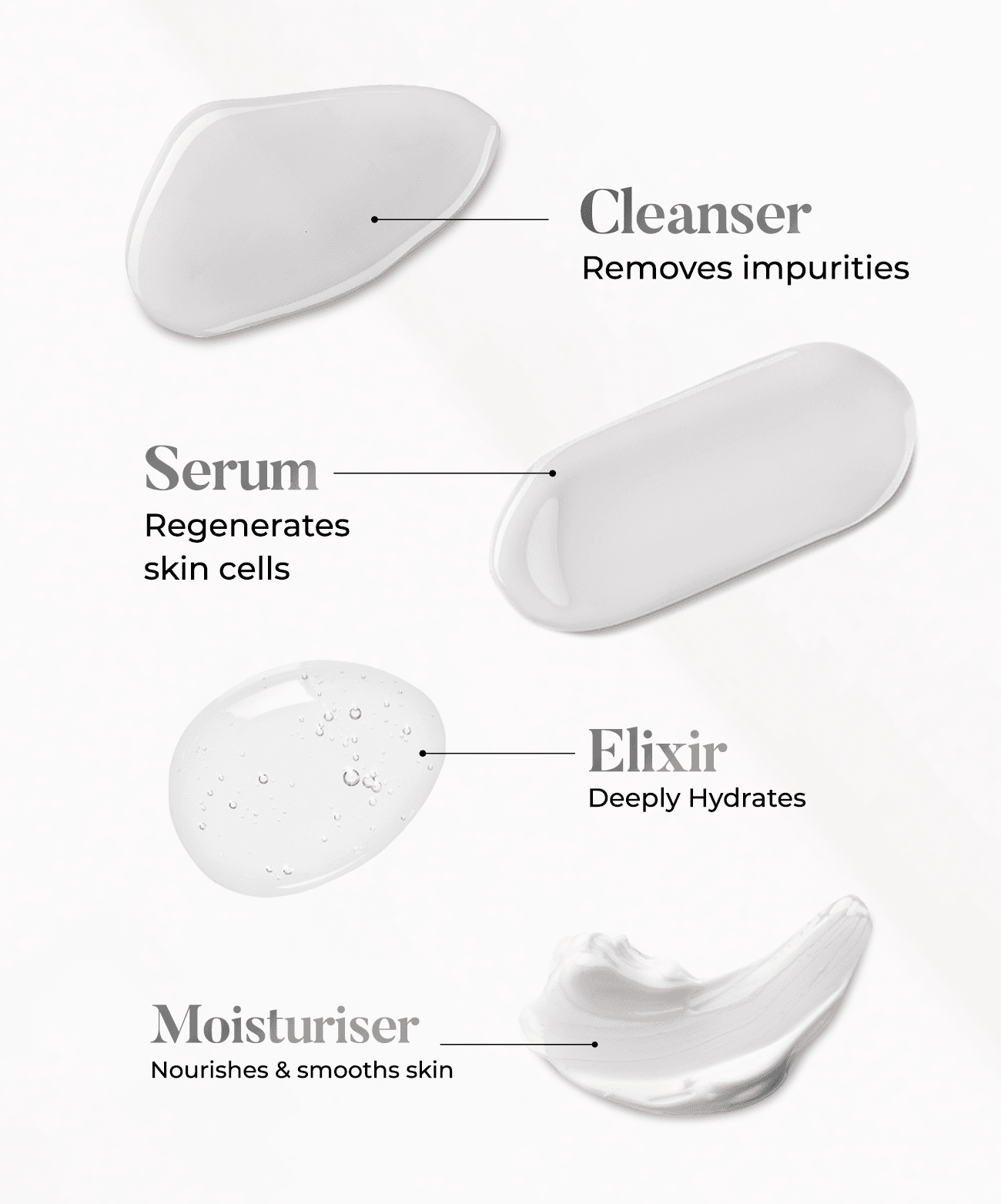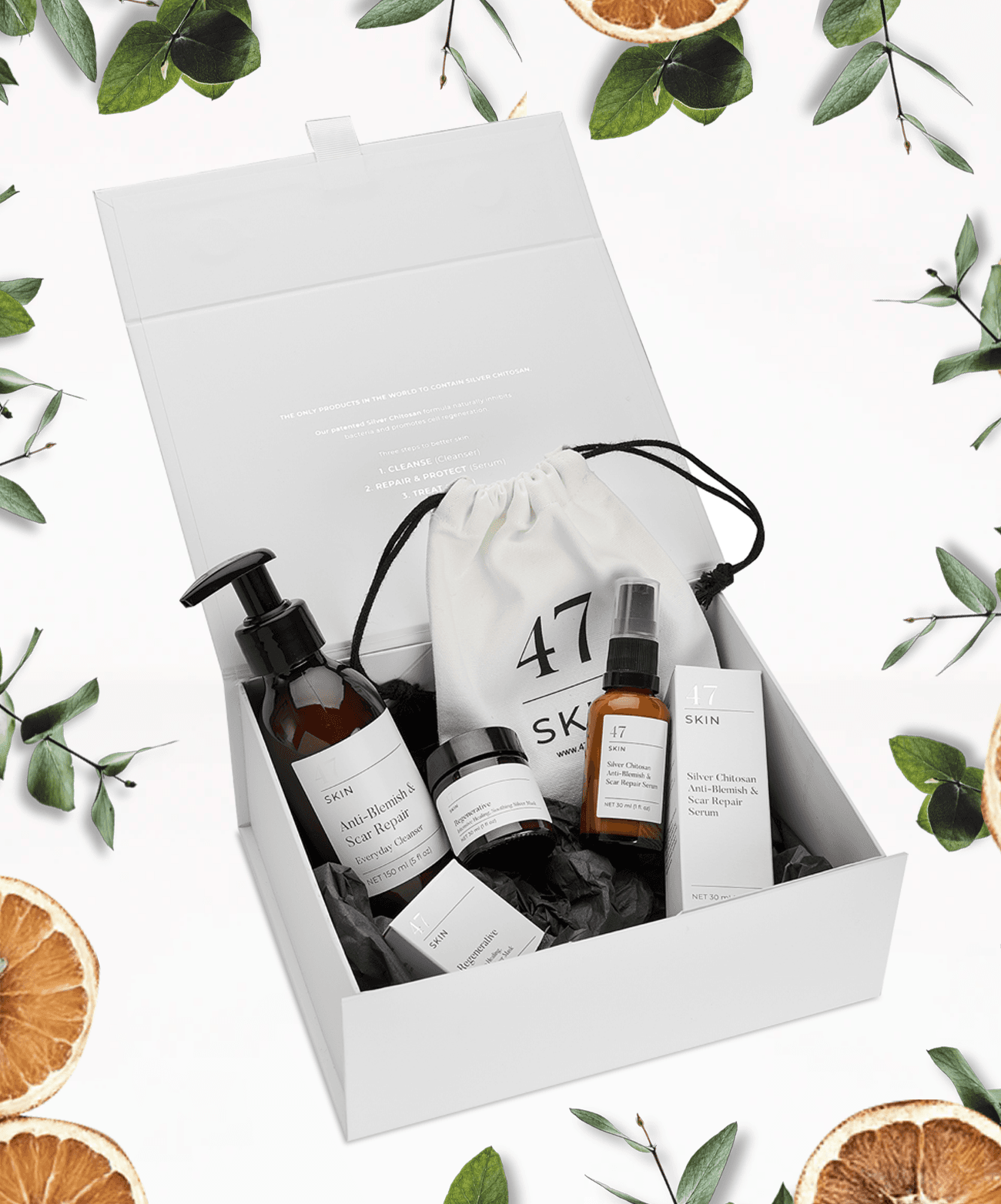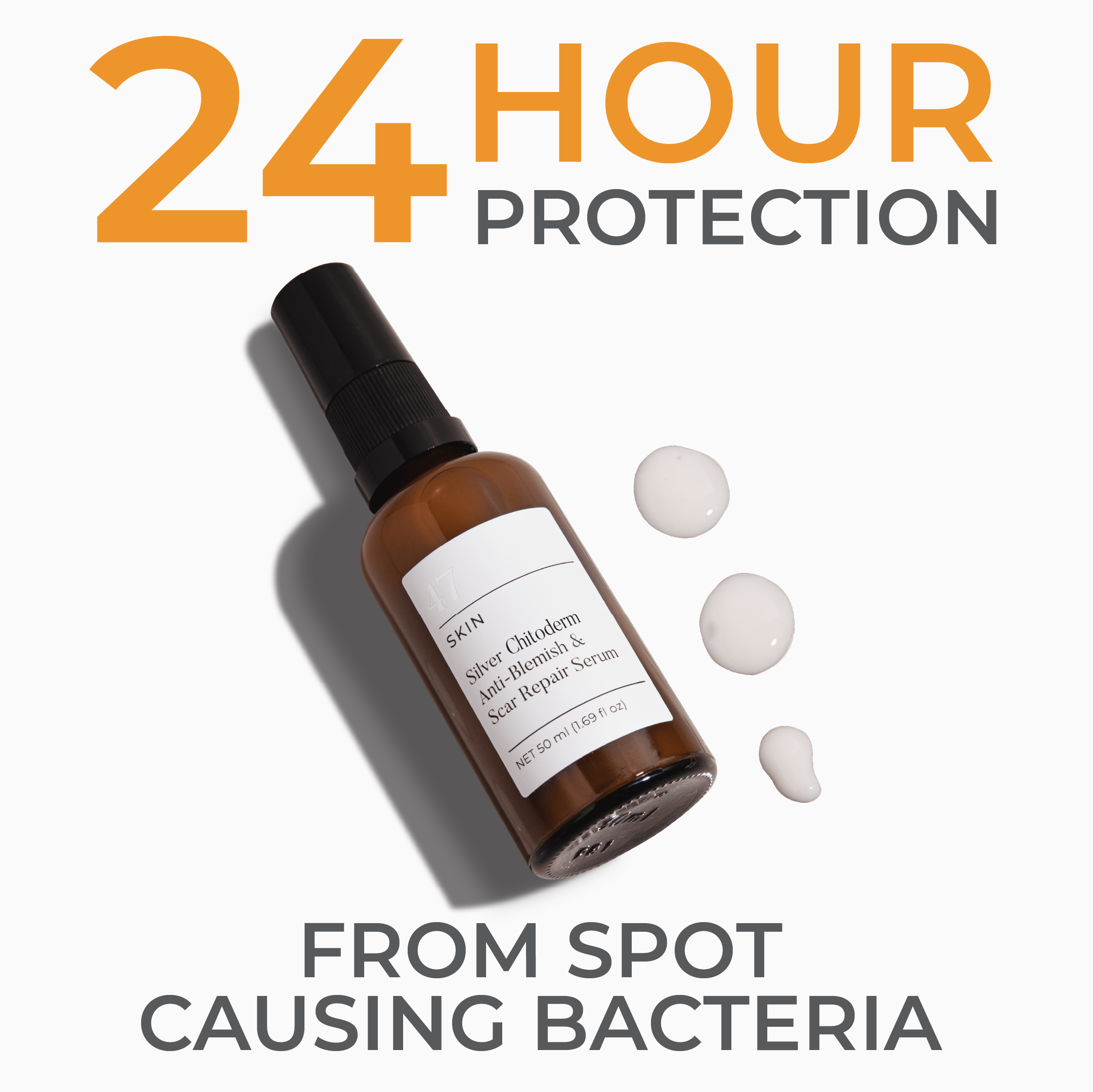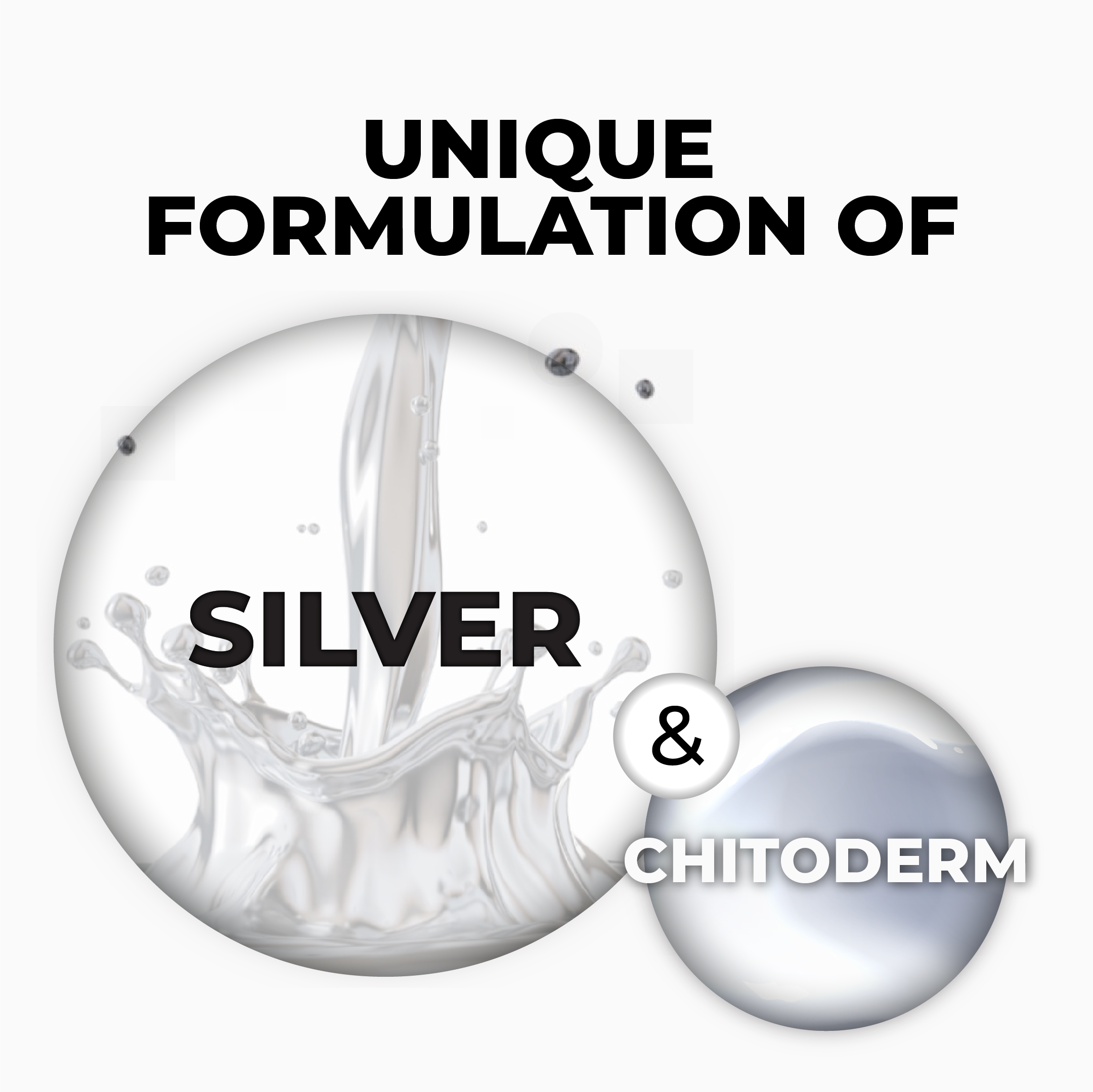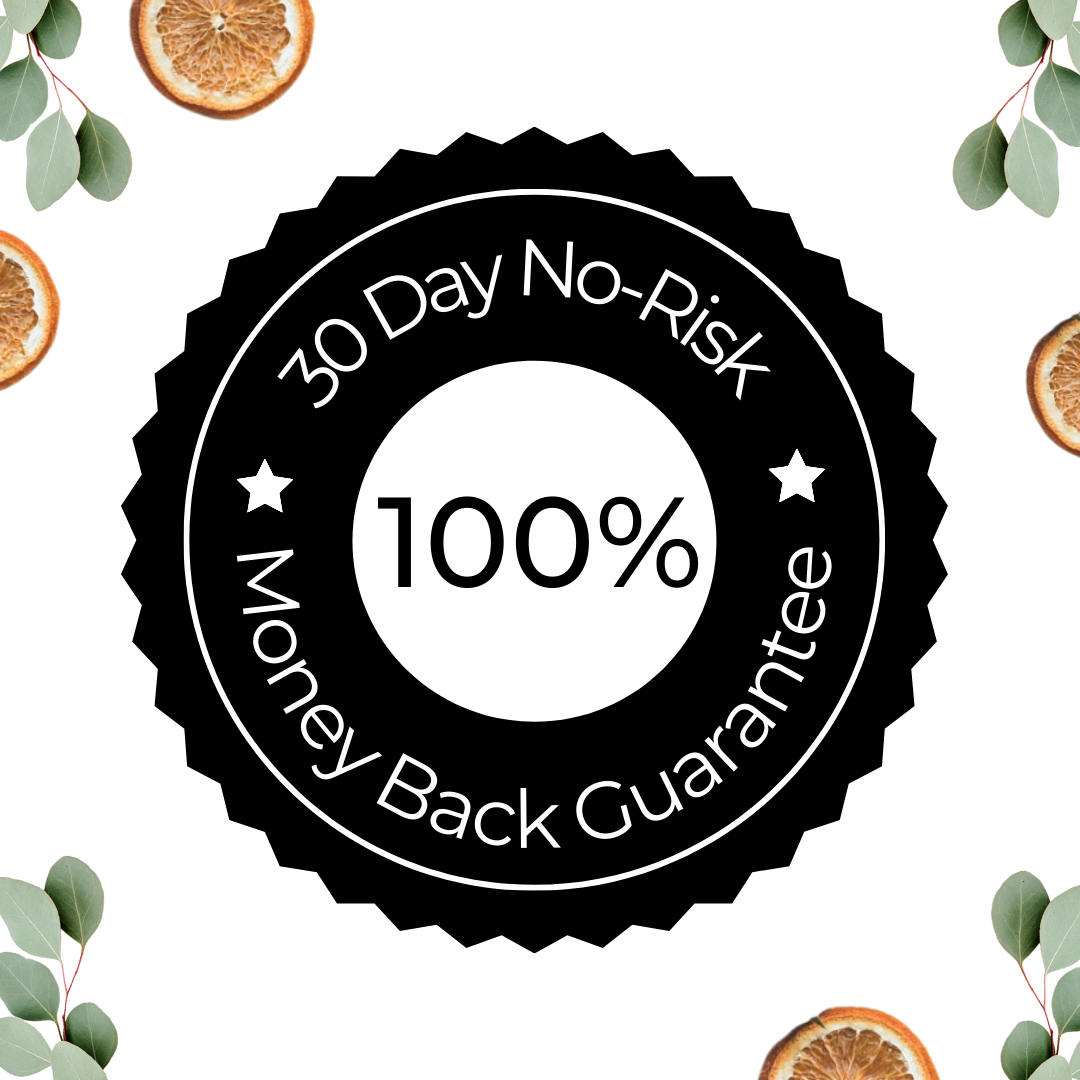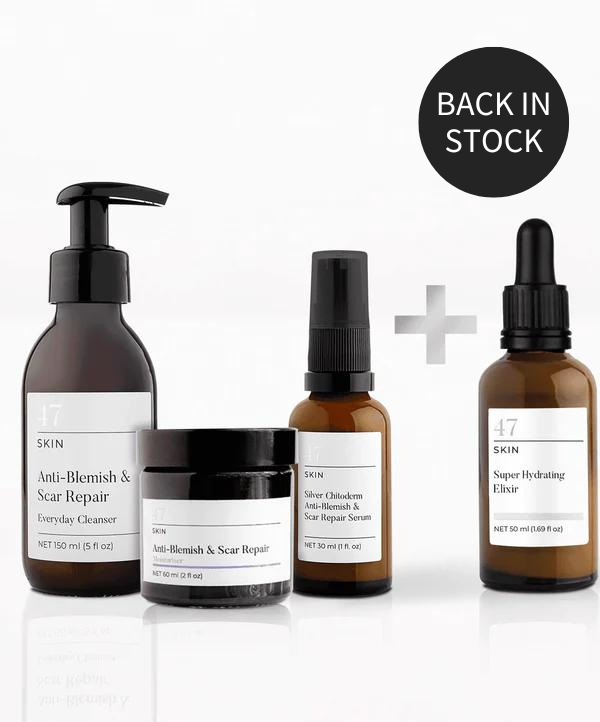 Supercharged Hydration Boost Bundle
QUENCH THIRSTY SKIN

Quench your skin with our supercharged hydration bundle for clear, hydrated blemish-free skin in less than 1 week.

1. Cleanse your face with the Anti-Blemish & Scar Repair Cleanser to remove impurities on the surface and deep within your pores.

2. Smooth the Elixir over your face, neck and chest (this contains HA – the ultimate ingredient for hydrating your skin).

3. Massage the Anti-blemish & Scar Repair Serum into your face and neck to protect from acne causing bacteria and to regenerate your skin cells for up to 24 hours.

4. Apply our Moisturiser over your face, neck and chest to nourish and lock in hydration for the smoothest skin feeling.

Each bundle contains:

-150ml Anti-blemish & Scar Repair Everyday Cleanser
-50ml Super Hydrating Elixir
-30ml Anti-blemish & Scar Repair Serum
-60ml Anti-Blemish & Scar Repair Moisturiser
Sale price

£106.00
Regular price

£118.00
(/)
100% NO RISK MONEY BACK GUARANTEE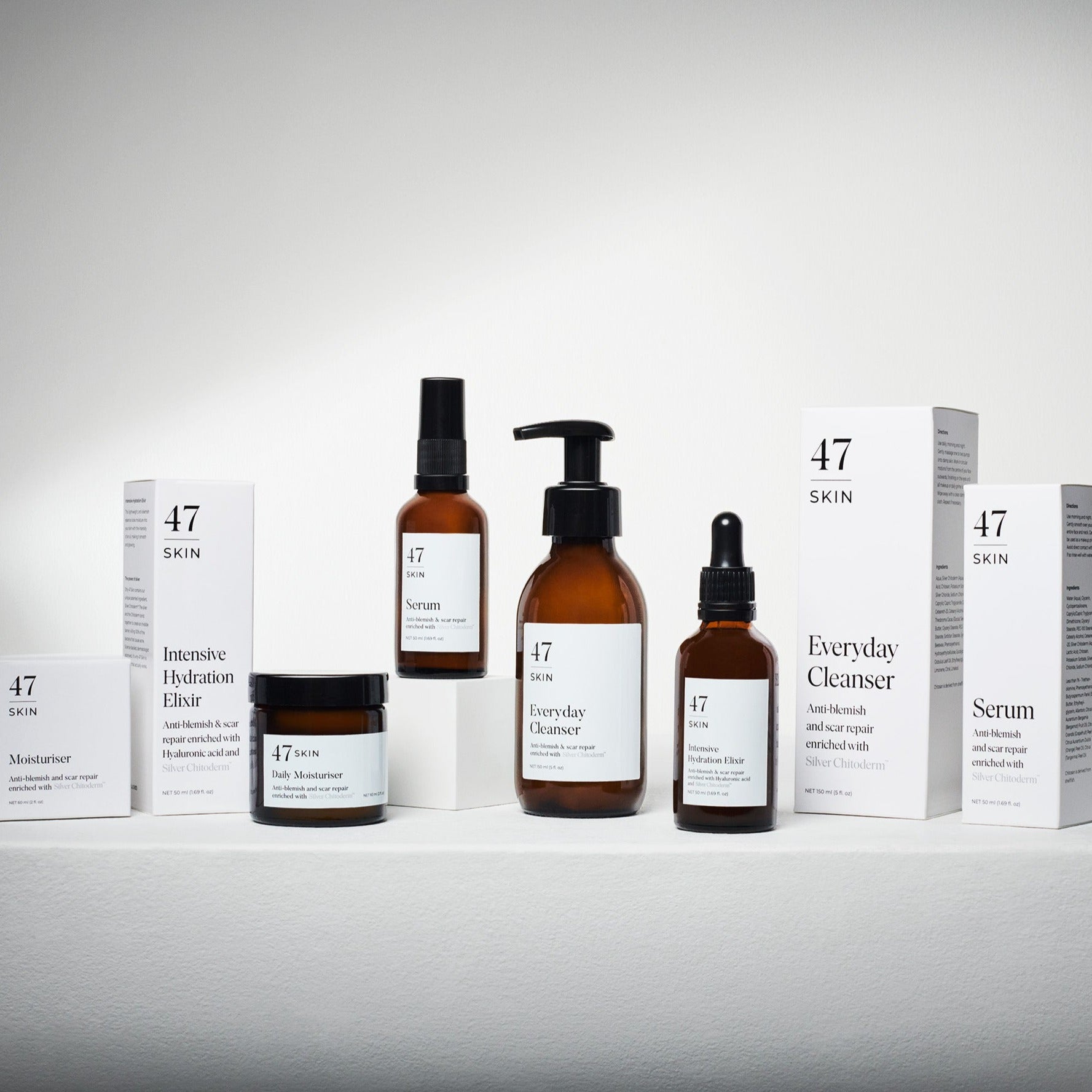 Supercharged Hydration Boost Bundle
Sale price

£106.00
Regular price

£118.00
Choose options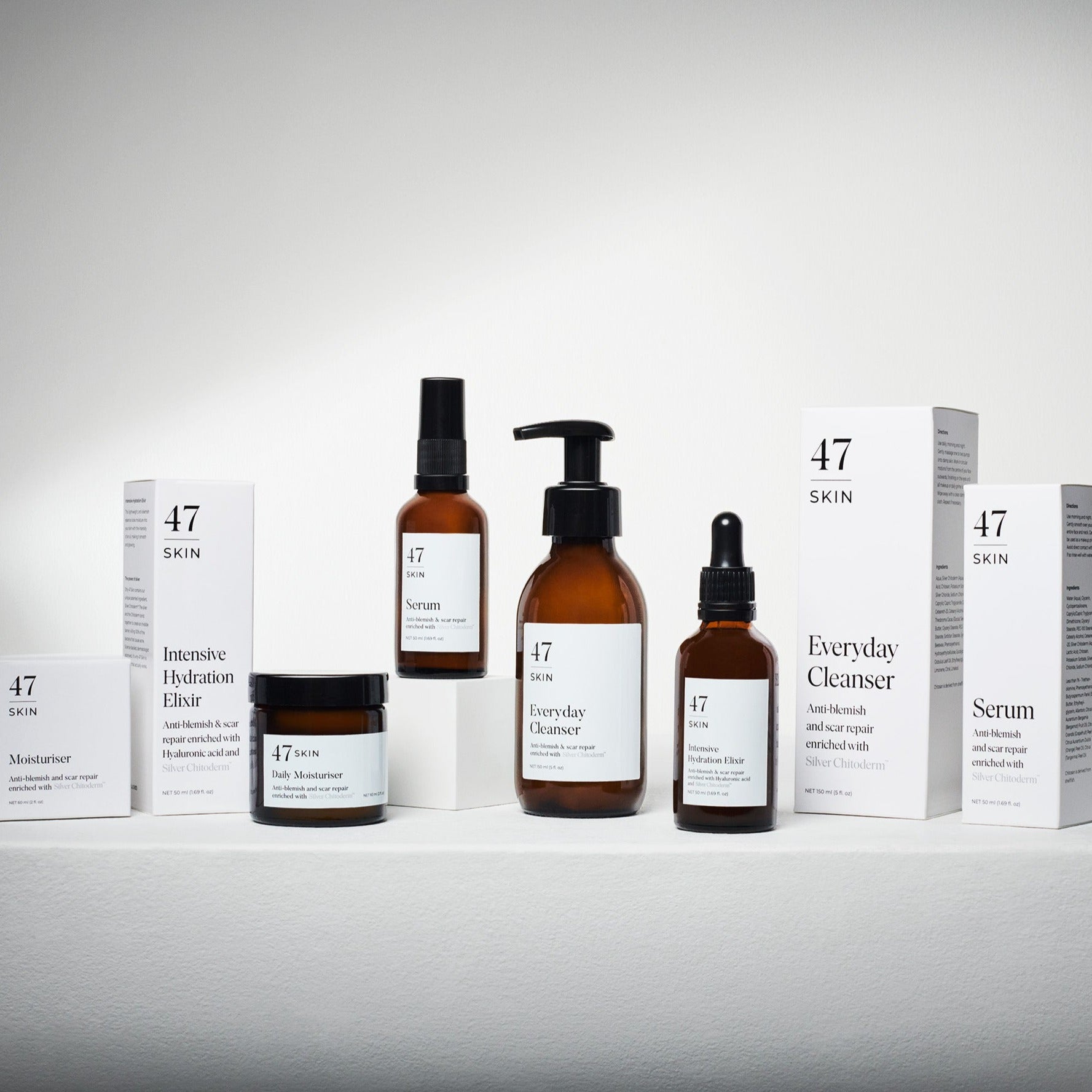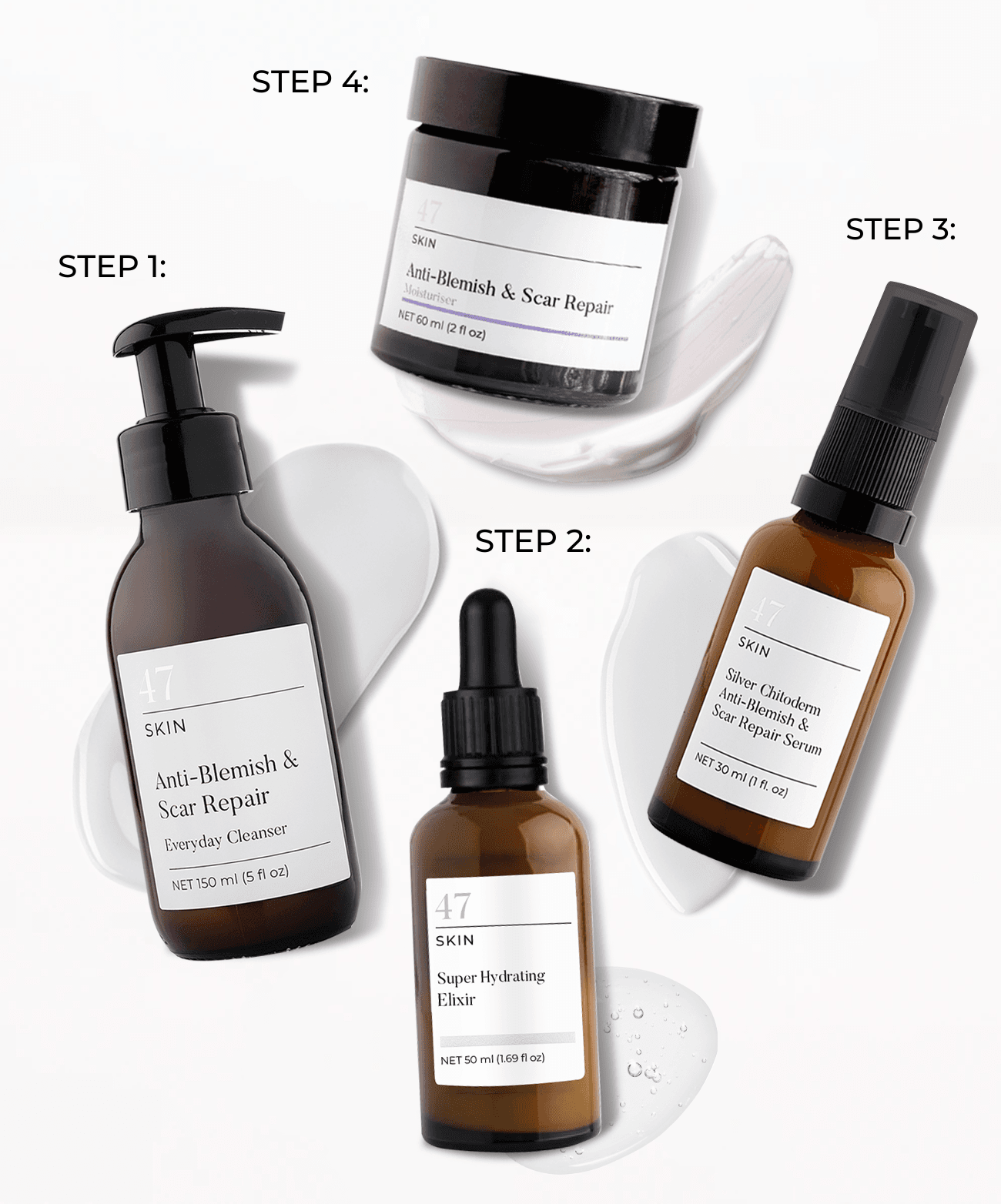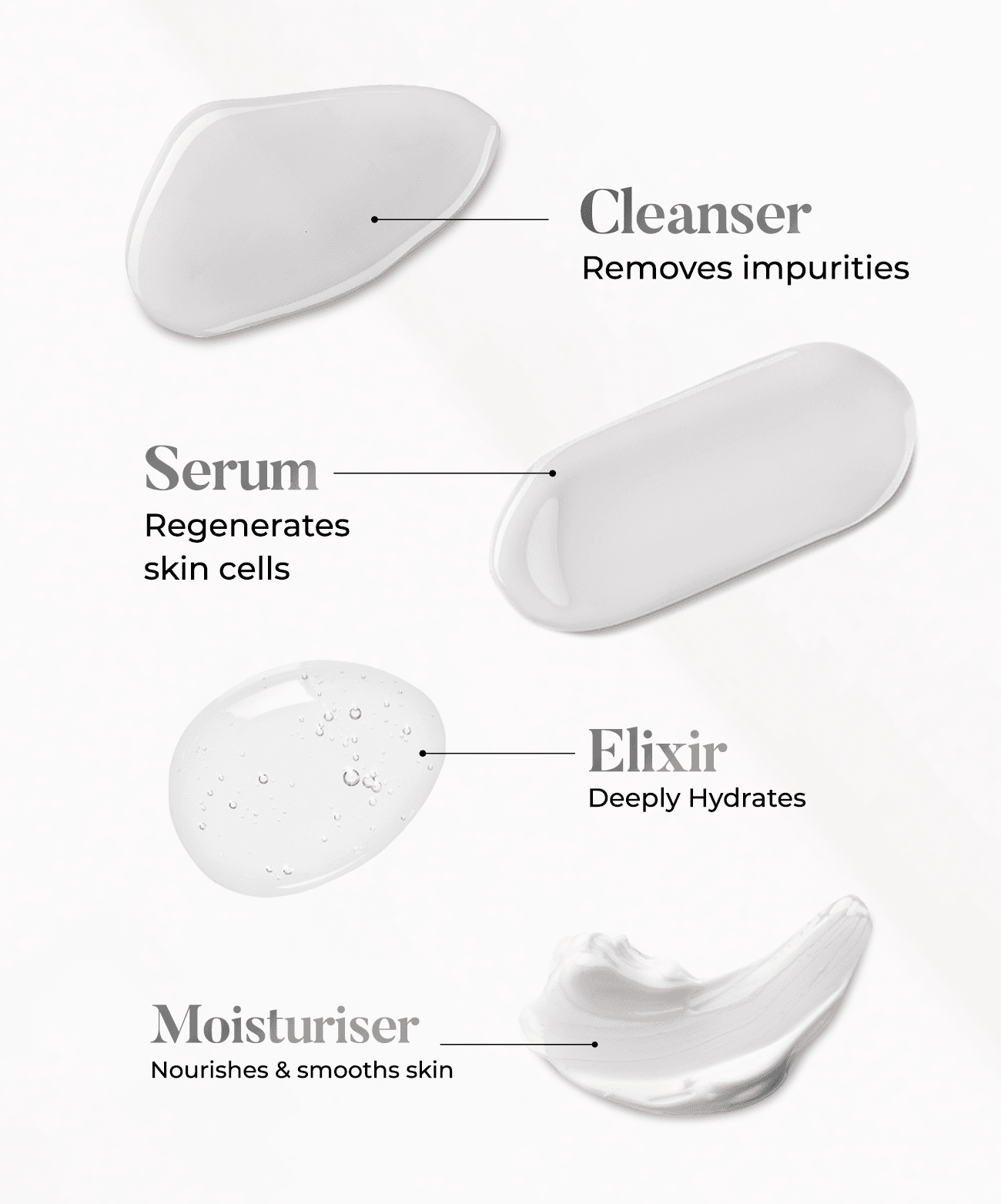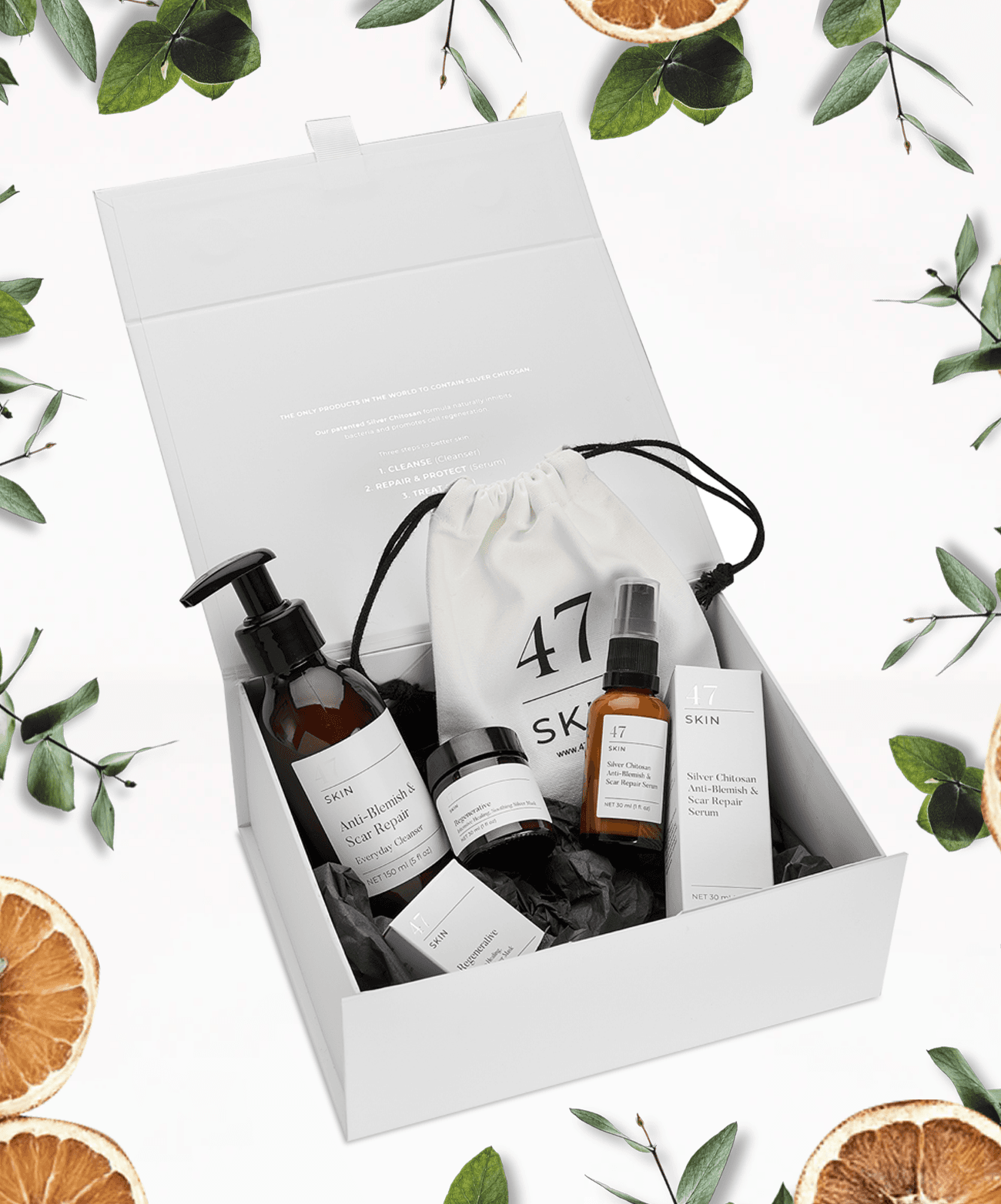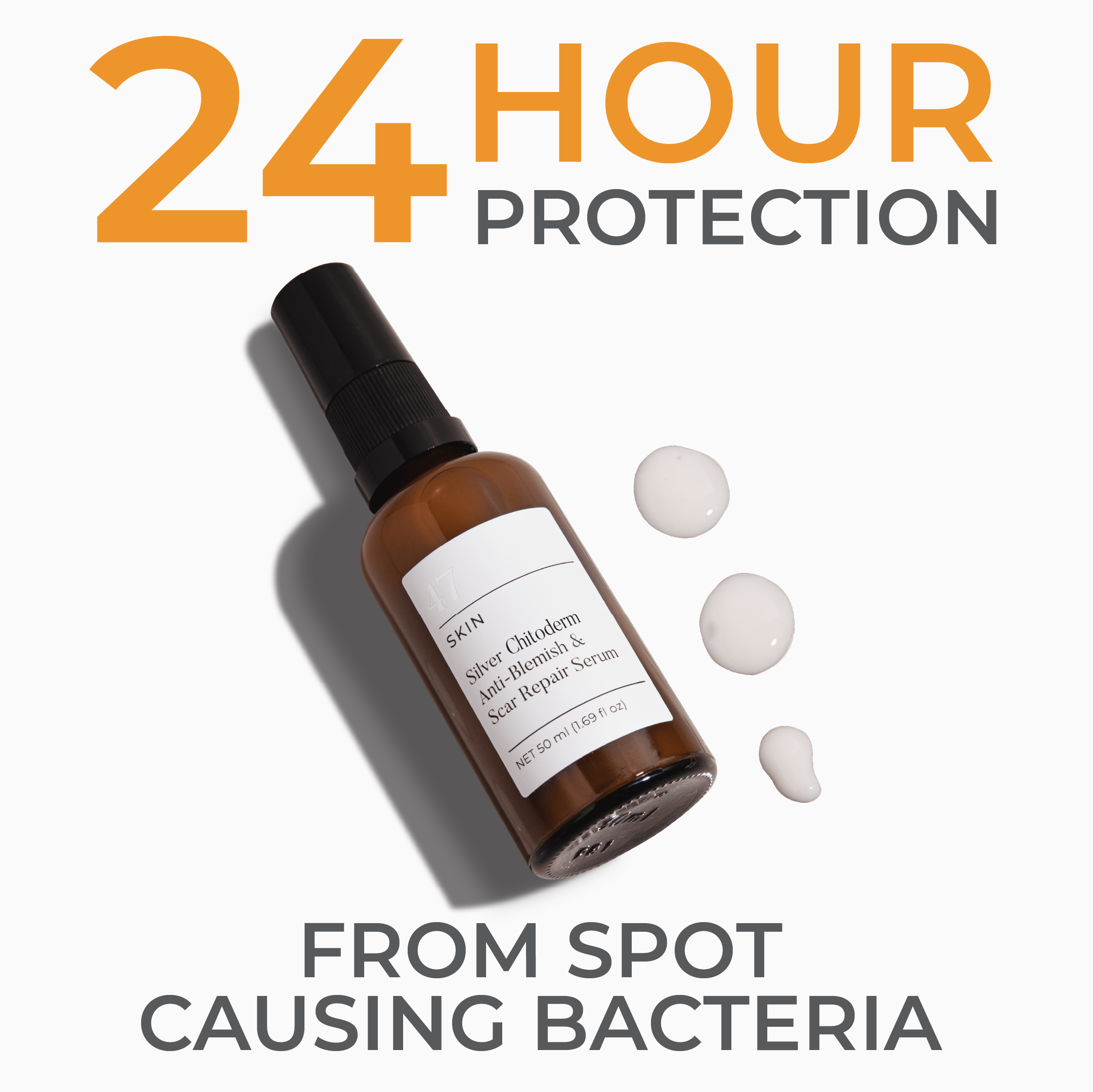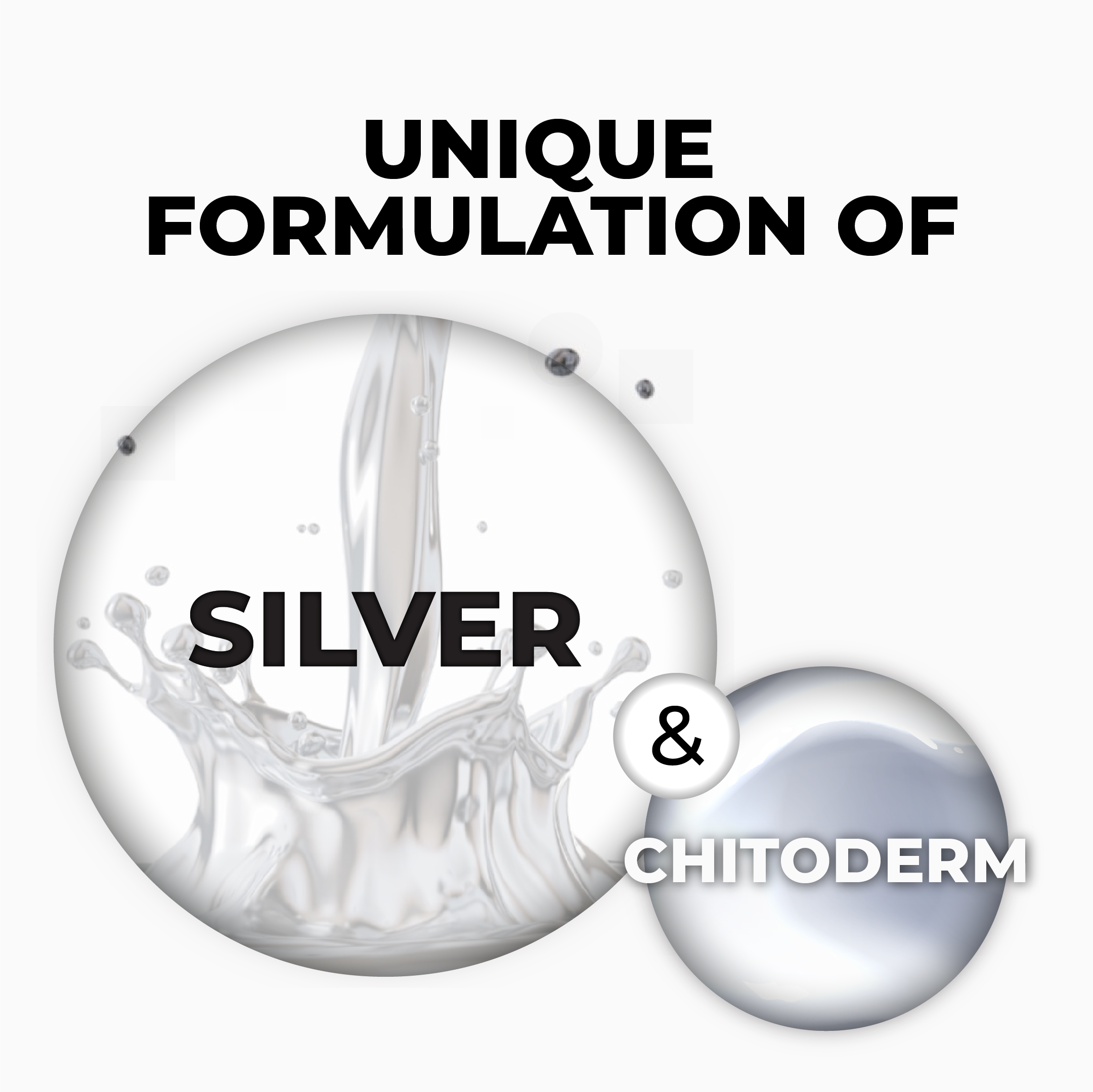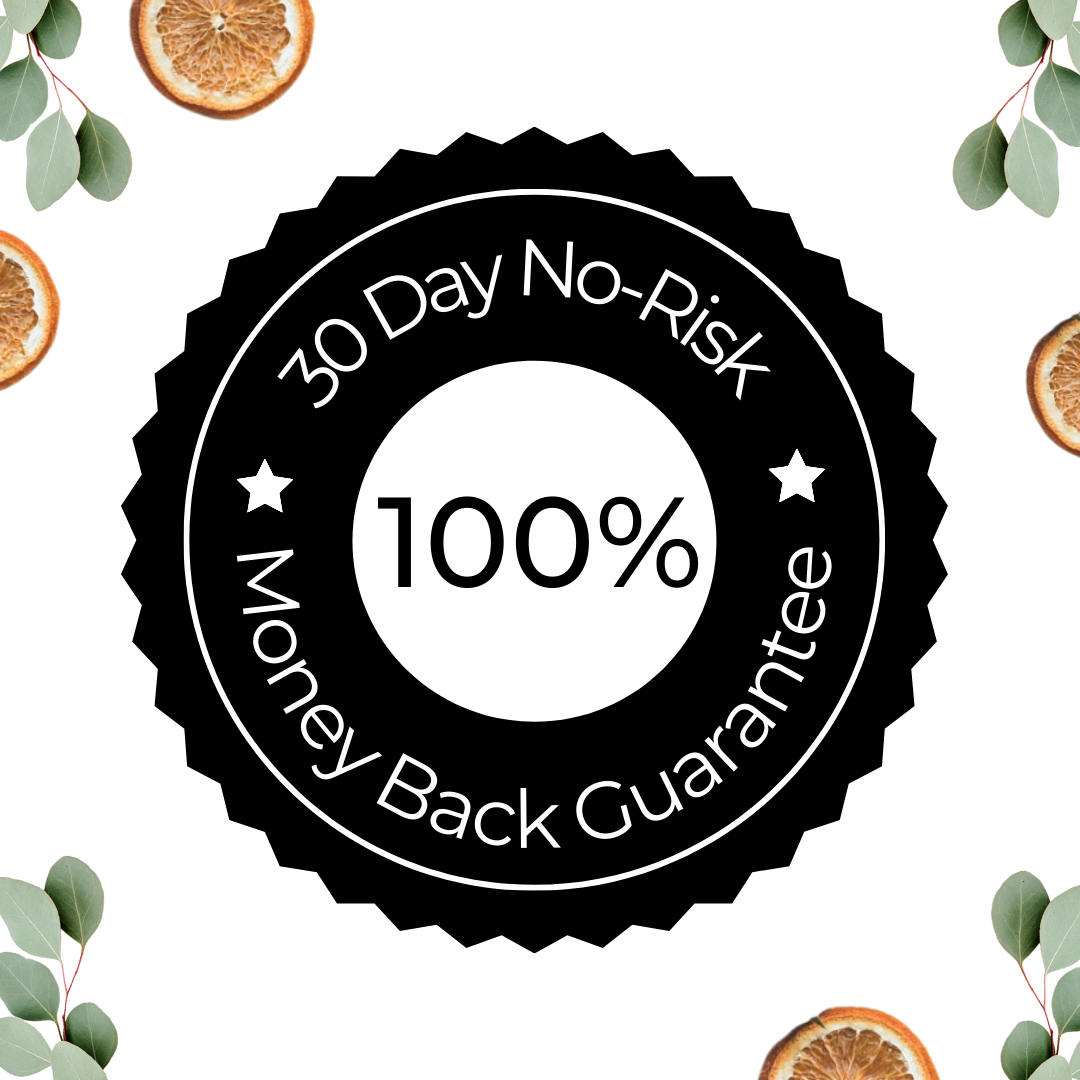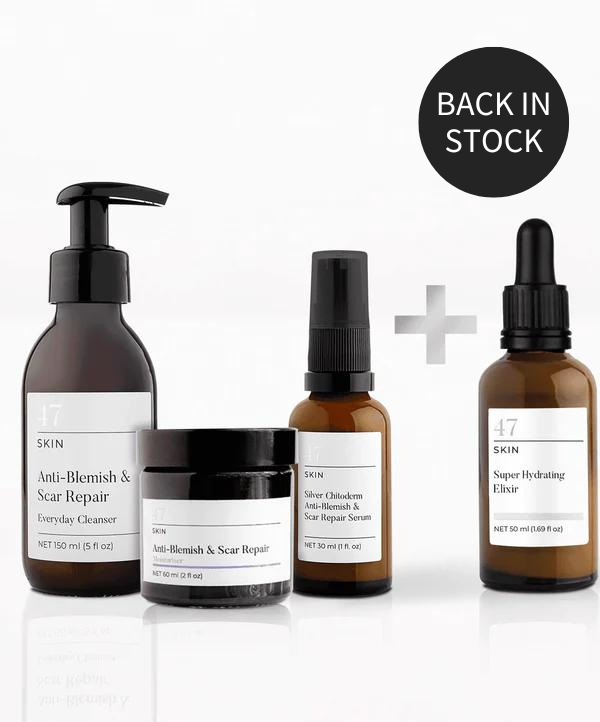 HA to maximise hydration
THE SUPER HYDRATING ELIXIR BRINGS WATER TO THE SURFACE OF YOUR SKIN
Our Elixir is the perfect way to add intense hydration to your 47 Skin routine. It's designed to boost the effects of your serum, cleanser and silver mask, by bringing your skin's moisture to the surface, for a plumper, firmer complexion.
The only products in the world to contain Silver Chitoderm
HOW IT WORKS
Silver Chitoderm or 'Formula 47' is the unique formula that transformed our founder's skin and caused the creation of 47 Skin.
It's made when you combine Silver and Chitoderm. It's clinically proven to kill 99.8% of bacteria, reduce inflammation and cause your skin cells to regenerate, whilst being gentle and hydrating on your skin.
This makes it an extremely powerful and effective ingredient in preventing spots & blemishes, scarring and redness, without drying out your skin.
Here's what Silver Chitoderm can do for you:
Reduce acne from the first application
Prevent future breakouts
Reduce inflammation and heal skin
Fade hyperpigmentation
Heal and reduce the appearance of scars (old and new)
Leave all skin types smooth, firm and hydrated
Can help to reduce the appearance of Rosacea and Eczema
Get smooth, clear skin that's bursting with moisture
AN INCREDIBLE COMBINATION OF INGREDIENTS TO KEEP YOUR SKIN BEAUTIFULLY SMOOTH
Start by washing your face with your Everyday Cleanser. Wet your face and massage in circular motions, enjoying the luxuriously fresh scent – you'll feel like you're in a spa! Rinse with warm water and dry your skin with a clean towel. Your skin should feel smooth and soft.
Next, apply 2-3 drops of your Super Hydrating Elixir and massage into your face and neck. This will bring moisture to the surface of your skin and mean that any products you apply after will work even better.
Next, massage Anti-Blemish and Scar Repair Serum into your face and neck, to reduce blemishes and heal scars, leaving your skin soft and hydrated. Do this morning and evening.
Twice a week, apply a thin layer of our intensive silver mask treatment after cleansing, for some extra glow and to keep those spots at bay. Leave on for 30 minutes (the perfect time to run a bath and relax) and peel off, rinsing off any residue. Your skin should be glowing and silky soft. Follow by applying your Elixir and serum.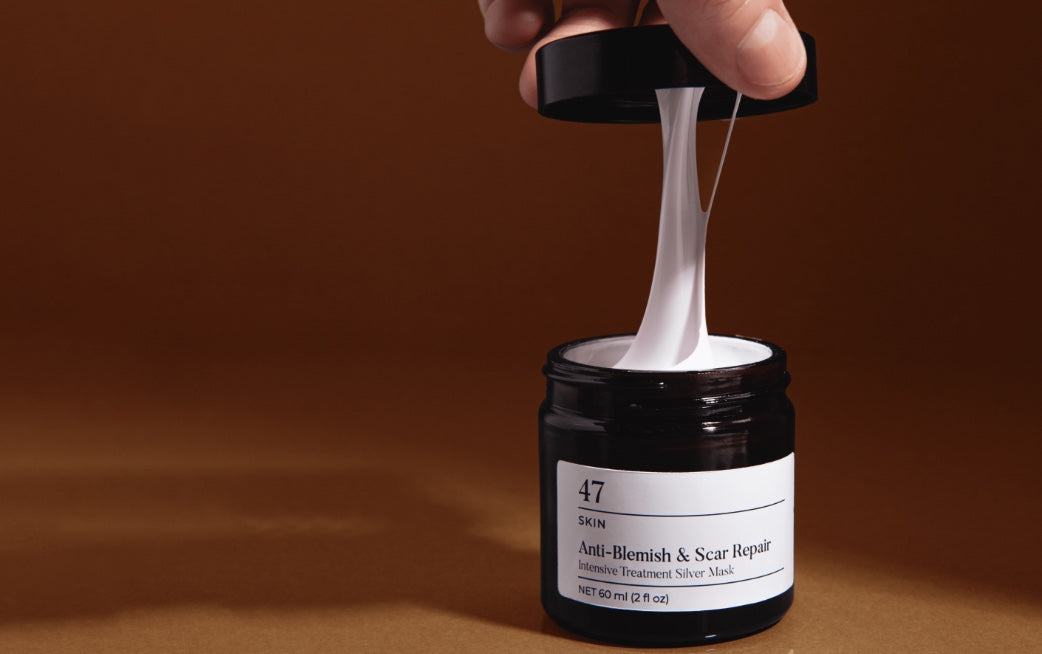 Our products are the only ones in the world to contain a unique formula of Silver Chitoderm™, which naturally:
• Clears spots and blemishes
• Fades scars and reduces fine lines
• Brightens and hydrates skin
With over 3000 5-star reviews, you can see for yourself how well it works.
What are people saying about our
Supercharged Hydration Boost Bundle