Meet Ellen: Our Brand Manager shares her story
Ellen goes through her struggles with acne and scarring, explaining the importance of skin positivity and how it can help you.
Hi, I'm Ellen and I want to tell you my story to explain why I care so much about what we do at 47 Skin, and how it can help you.
I started struggling with my skin when I was about 14. It began with just a few spots, which looking back, I was ok about. They irritated me, but a lot of my friends were experiencing the same thing. We were told it was hormonal, so it comforted me to think it had an end date.
Around the age of 16, it became clear that this was going to be much more of a problem for me.

Most of my face broke out into full on acne, which came on quite suddenly. It felt very alarming, scary and isolating. None of my friends seemed to have acne anywhere near to this extent and I just felt embarrassed.
My first thought was to cover them. I remember piling on thick concealer and foundation every day before school, trying to get that flawless look I wanted so badly. My mum took me to the doctor and I was given various creams and washes, which helped to an extent, but it never went away. I also found they made my skin very dry. 

Going on Accutane was suggested to me, but to be honest, the thought of it scared me. For those of you who don't know, Accutane is a very strong medication for clearing up acne and it has a lot of side effects, including very dry lips and skin. I didn't go on it at that time because I was afraid of my skin looking worse than it already did, so I ended up turning to antibiotics, which seemed to keep the worst of it at bay.
As I turned 18, all of my friends had grown out of their teenage acne and I was still very much up and down. I remember going on holiday with some friends to celebrate finishing our A-levels. One thing about my skin was that whenever I was on holiday in the sun, it would always improve, so I was an almost aggressive sunbather (which I know now was probably a mistake).
I sat in the sun for hours that holiday, waiting for it to clear. But it didn't. I remember getting ready for a night out halfway through the holiday and all my friends has sun-kissed, clear complexions and I had about 4 new spots.
I remember bursting into tears because I just couldn't stand how I looked. My friends were comforting and told me 'You can't even notice them' and 'just put concealer on it and it'll be fine'.
I know they were trying to be helpful but I think if you haven't gone through acne, you don't fully understand it's not just about how it looks. It's how just having these spots makes you feel, and you feel inferior.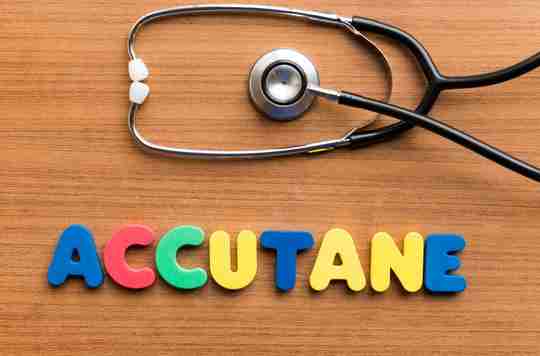 Once I started university, things seemed to be looking up. I saw a new Dermatologist who prescribed me Spironolactone (which is actually a drug used to remove excess fluid from the heart but has a side effect of clearing acne) and that saw me through several years, but I still never seemed to have what I always wanted, which was flawless skin.
I started to become worried about what all this medication was doing to my body, so I came off it. Just a few weeks later, the acne returned. It was really upsetting because I just felt like my skin was always out of my control and I couldn't do anything about it. So, I made the big decision to go on Accutane. A decision which I didn't take lightly. It wasn't much fun and meant going sober for 6 months as you can't drink on it, but to be honest it wasn't as bad as I thought it would be and it worked. My skin was clear and that felt amazing.
Then, after about 2 years, the unthinkable happened, and no one knows why.
My acne came back. Even my Dermatologist couldn't explain it to me. In the vast majority of cases, Accutane cures acne. Particularly as I didn't have cystic acne and it wasn't as severe as other cases she had seen, so it should have worked. At this point, I just felt so angry at my skin that it just never did what I wanted it to.
I then made the heart-breaking decision to go on Accutane for a second time.
Although I was happy my skin seemed to finally be free of spots, I didn't feel good about what was left behind. This last breakout seemed to have been the last straw for my skin, leaving behind hyperpigmentation and ice pick scars all over my cheeks, which I felt so self-conscious about, especially without make-up.
So, I started going down the route of laser treatment. I saved up and got CO2 laser treatment, which is an extremely painful procedure where your whole face bleeds and scabs over, taking 3 weeks to heal, and months for all the marks to disappear. But even after going through all of that, I was expecting to see this perfect skin underneath it as it healed, but it didn't happen. I still didn't feel it had given me what I always wanted, which was flawless skin.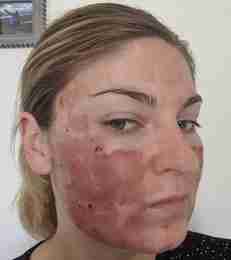 I remember my mum asking me when I was upset about it one day 'What if the scars don't go away? What happens then?' and I said 'Well, then I'll never feel happy about my skin. I'll never feel pretty without make-up.'
It was then I found 47 Skin, when I started writing for their weekly blog, using my experiences. I loved their skin positivity message and felt I had a lot to say about acne and acne scars.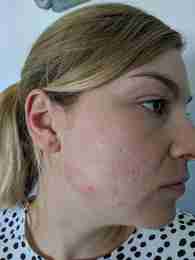 I was still getting a few blemishes, despite all of the treatment I had been through, so I decided to try the serum because I wanted to see for myself if it worked. I know I came to it after I'd already done a lot of other things, but I can honestly say it made me feel so much better. 
It healed the spots I was still getting and it really helped to fade my hyperpigmentation and the marks caused by the CO2 laser.
The best part was it did this, without drying out my skin, like so many treatments I'd used in the past.
Now, I'm not saying that this serum is definitely going to work for you, because I don't know for sure – some people may need Accutane or antibiotics, as well.
I don't want to tell you what you should be doing because I know how frustrating that can be. 

I discovered 47 Skin late on in my journey, so who knows what might have happened if I'd tried it all those years ago?
What I can say for sure is that it's working for me now, it worked for our founder Nic, which is why he started 47 Skin, and it's working for so many of our customers.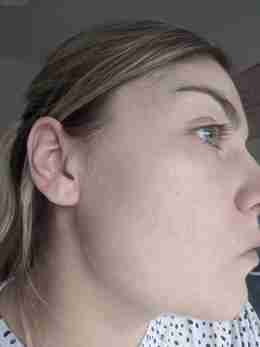 One of the things I most love about my job is reading the reviews from people we've helped. So I would say, if you're struggling with any kind of acne or blemishes, then it's 100% worth trying.
Whatever you're going through at the moment, just remember it's ok not to have flawless skin. You can have acne and still feel pretty and still look good. Over the last few months, I've really started to try and see my acne scars in a different way, learning to accept them rather than constantly trying to get rid of them and having that frame of mind has really helped.
Remember that the flawless skin you see online isn't real. These people are wearing make-up, they've got great lighting, filters or even had blemishes digitally removed. I'm not saying that's wrong because when I post a selfie, I'll normally be wearing make-up or I might put a flattering filter on, and that's fine.
But what you need to understand is that you can't compare those images to your face in the mirror in the morning, because otherwise you're going to waste so much of your life, like I did, feeling like your skin isn't good enough, and you should never have to feel like that.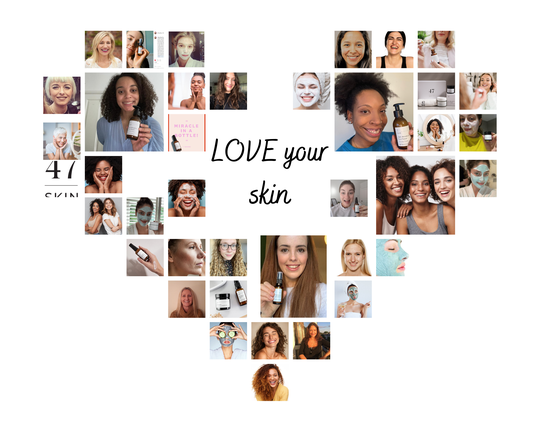 No matter where you are on your journey, skin positivity really can help and there are so many ways you can practise it.
You can look at our blog for some great tips on how to do this, open up to friends and family about how you feel and unfollow people online who make you feel bad about yourself. Sometimes it's about just smiling in the mirror with no make-up on, being kind to yourself and remembering that none of this is your fault.
I hope you've found this helpful and thank you so much for reading my story. Please like or comment if you've found this useful or if you want to share your experiences with acne and skin positivity – we'd love to hear from you!
Check out our most popular content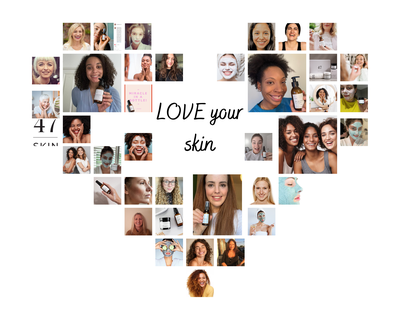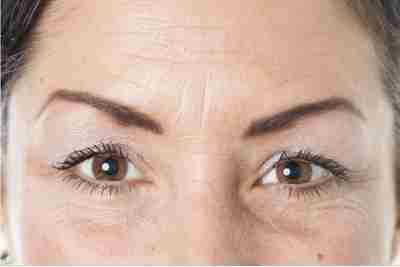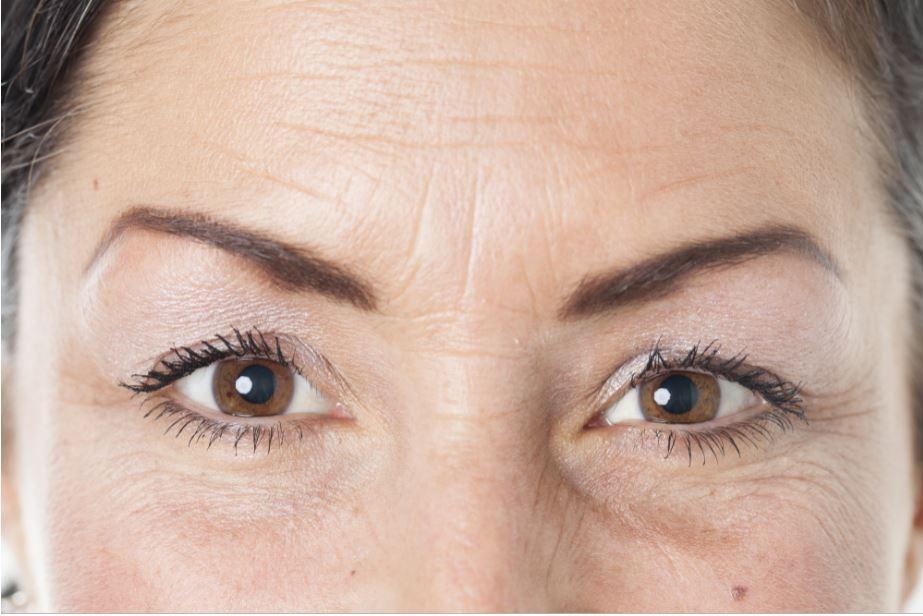 WHY DO WE HATE OUR AGEING SKIN?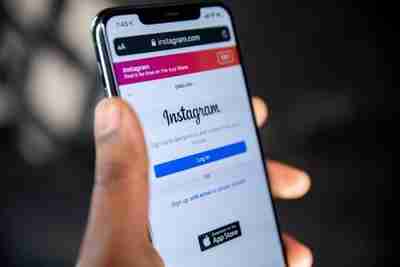 IS THE FLAWLESS SKIN WE SEE ONLINE REAL?
NN
Join the 47 CLUB for new videos, blogs and discount codes and start feeling great about your skin!