"One of the products I recommend to my patients is 47 Skin serum"
Consultant Dermatologist, Dr Chopra, talks about why Silver Chitoderm is such an effective and unique ingredient for treating acne and acne scarring.
I'm Dr Chopra and I'm a Consultant Dermatologist and founder of the London Dermatology Centre.
I treat patients with acne and acne scarring every day, so I understand just how frustrating it can be to find something that works for your skin.
One of the products I recommend to patients to help reduce acne and scarring is 47 Skin Anti-blemish & Scar Repair Serum.
This has a very powerful ingredient in it called Silver Chitoderm.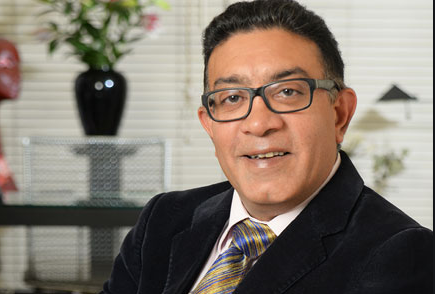 The silver in this naturally kills bacteria and reduces inflammation to treat and prevent breakouts.

The Chitoderm helps your skin to regenerate and produce more collagen, helping to fade acne scars and reduce hyperpigmentation. This means it can also help to minimise fine lines and smooth your complexion.
What makes this serum so unique is the way it keeps skin smooth and hydrated, unlike many other acne treatments.

47 Skin products are the only products in the world to contain this patented formula, and I would highly recommend it for people who want to reduce their acne or fade their acne scars.
Check out our most popular content
Join the 47 CLUB for new videos, blogs and discount codes and start feeling great about your skin!