Everything you need to know about Niacinamide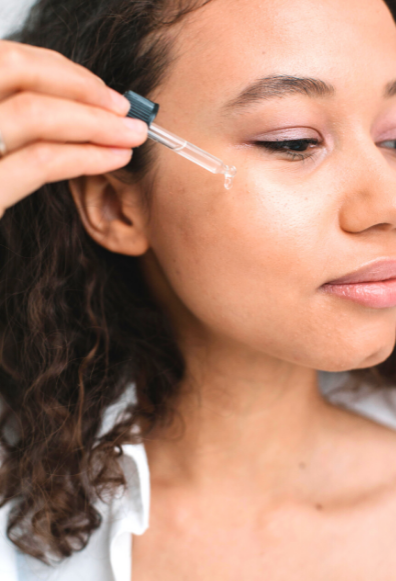 What is Niacinamide?
If you're into skin care, you've probably heard of Niacinamide, but what can it actually do for your skin? And how should you use it?
Niacinamide (also known as Nicotinamide) is a form of Vitamin B3 that has taken the skin care industry by storm in the last few years, and for good reason.
This powerful ingredient boasts a whole range of benefits including fighting acne, evening out your complexion and protecting your skin barrier.
Niacinamide can work alongside pretty much any other ingredients and is suitable for use on all skin types.
What can it do for your skin?
Fights acne
Niacinamide has incredible anti-inflammatory properties, meaning it helps to not only reduce breakouts but speed up your skin's healing time as well. It also reduces oil production in your pores, helping to stop them getting clogged, and diminishing facial shine, too.
Minimises wrinkles
Niacinamide helps to boost collagen production and keeps skin hydrated, allowing for natural skin cell turnover to take place. This keeps skin healthy and helps to slow down the ageing process. Multiple studies have found that consistent use of Niacinamide improved fine lines, wrinkles and boosted skin elasticity.
Protects your skin
Niacinamide helps to strengthen your natural skin barrier, retaining moisture and making it heal much more quickly. It also rebuilds healthy skin cells, protecting your skin from damaging environmental factors such as sunlight, toxins and pollution (although it does not work as a substitute for SPF.) Research has also found that using Niacinamide can reduce the risk of developing skin cancer, for some people, as it helps to repair some of the damage caused by UV rays.
Evens out skin tone & brightens
Niacinamide has the power to minimise redness and blotchiness, as well as keeping your skin smooth and hydrated. It helps to lighten dark spots and hyperpigmentation such as acne scars and sun spots. The 'niacinamide glow' is a real thing, as this ingredient helps bring out your natural, healthy glow!
What products should you use?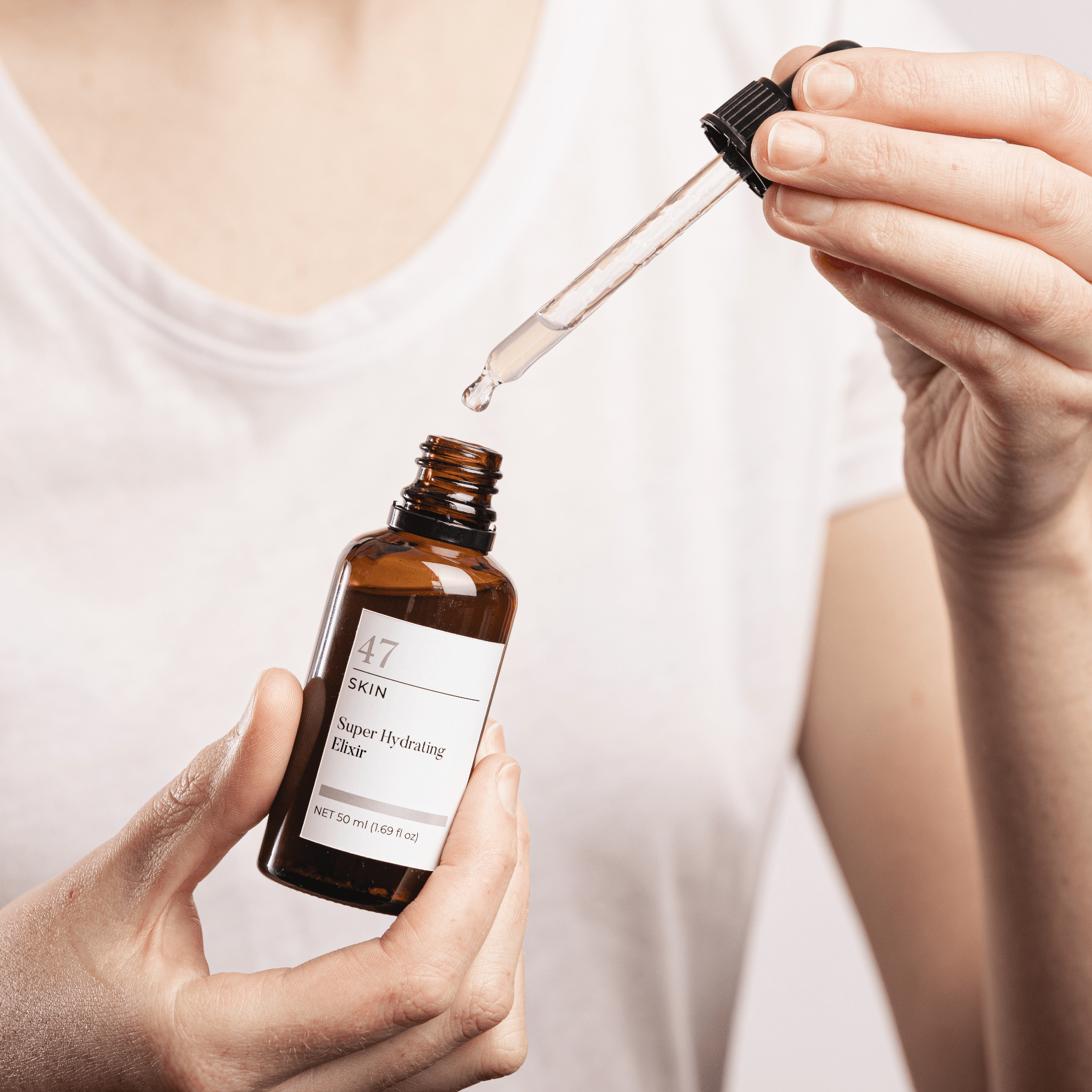 Our Super Hydrating Elixir contains 5% Niacinamide, as well as HA (for keeping your skin hydrated) and a dose of our unique formula, Silver Chitoderm.
The combination of these ingredients enhances the effect of Niacinamide on the skin. It does this by naturally regenerating your skin cells and bringing moisture to the surface of your skin for an even brighter and smoother complexion.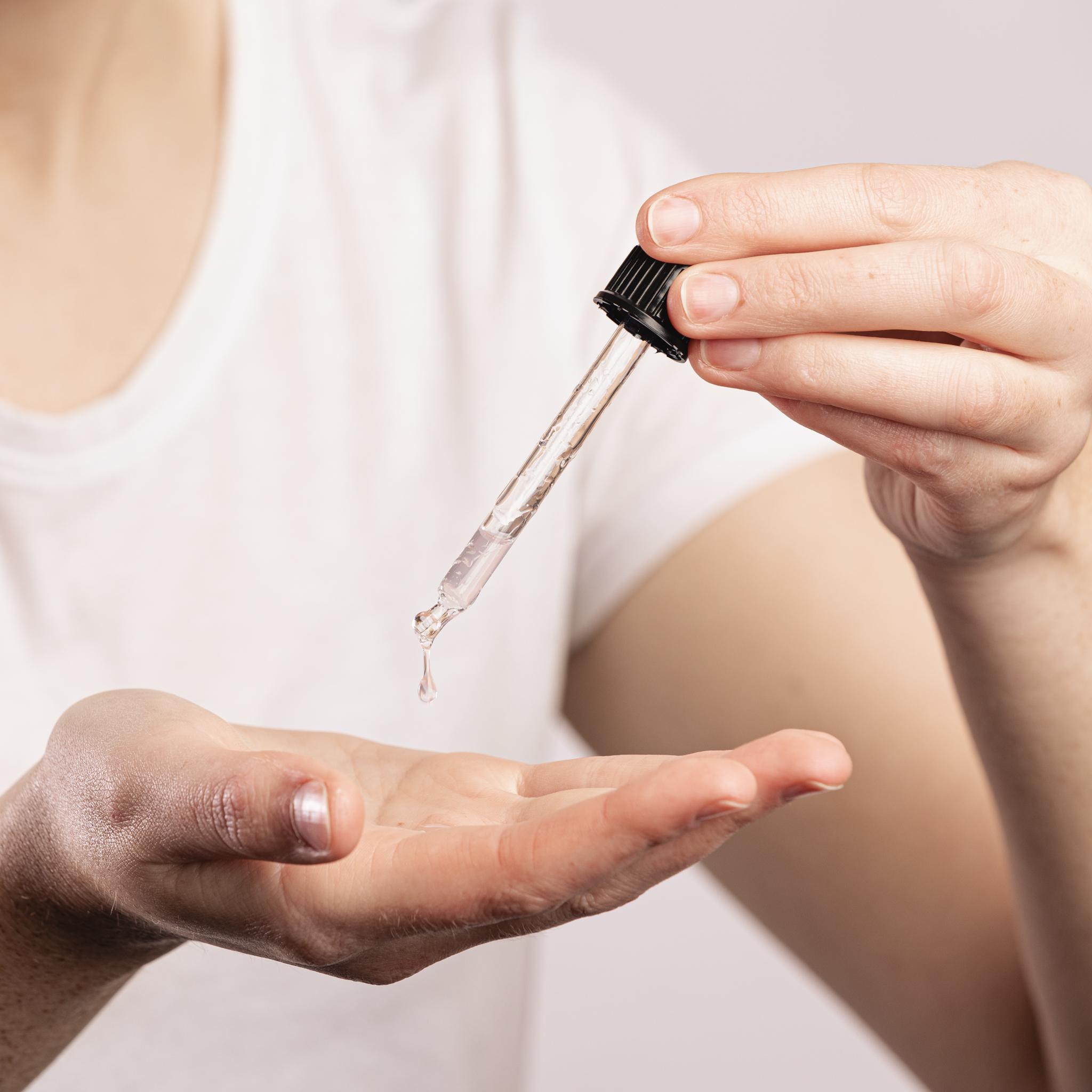 You should apply your Elixir morning and night after cleansing. Use the dropper to put 2-3 drops in the palm of your hand and apply to the face and neck.
It's quite a watery texture and feels very lightweight on your skin. Allow it to sink in for a minute or so, before applying your 47 Skin Serum and then moisturiser/ night cream.
You can use Niacinamide alongside pretty much any other skin care ingredients, but it can minimise the effects of Vitamin C, so if you are using this as part of your skin care routine – apply them at different times of day.
Niacinamide can be found as an oral supplement as well, but it works best when applied to your skin as a topical cream or serum.
It's naturally found in many foods including yeast, meat, fish, milk, eggs, green vegetables, beans, and cereal grains. So for an extra boost of this incredible ingredient, make sure you're eating plenty of these foods as well!
What percent should you use?
There are many products with different percentages. Most dermatologists recommend using products with around 5% Niacinamide as this is a good amount to see results, but not so much that it is likely to irritate your skin.
Our Elixir contains 5% Niacinamide, making it an ideal way to include this powerful ingredient in your skin care routine.
Are there any side effects?
One of the best things about Niacinamide is that there aren't really any side effects! Unlike retinol, which is very drying on the skin – this ingredient should do nothing but good things to your complexion.
Even people with sensitive skin usually find that this ingredient works for them, although if you have very sensitive skin or allergies, make sure you do a patch test or consult your GP.
When will I see results?
Consistency is key with achieving the best results from this ingredient. Most results take around 8-12 weeks, although you will likely see some benefits to your skin before this.
Check out our most popular content
Join the 47 CLUB for new videos, blogs and discount codes and start feeling great about your skin!