How do silver intensive face masks work?
Intensive face mask treatments are one of the most effective types of skin care you can do.
When you apply a silver intensive face mask to your face, it creates a barrier between the air and the product.
So, rather than some of the ingredients evaporating, they have nowhere to go but into your skin, allowing them to penetrate deeper into your pores.
They also give the fastest results, compared to other skin care products.
So, how do these magical masks work and what can they do for your skin?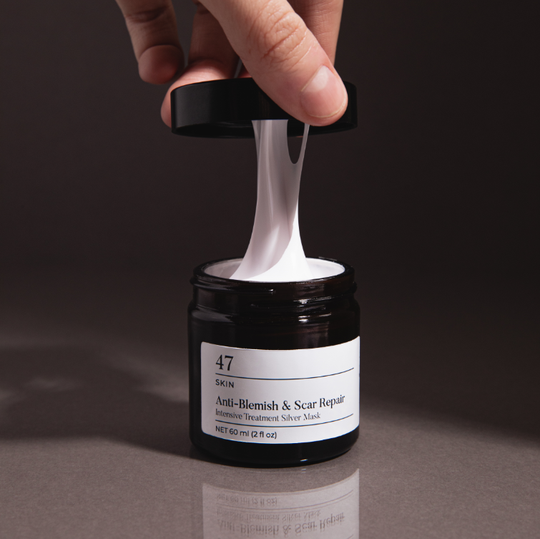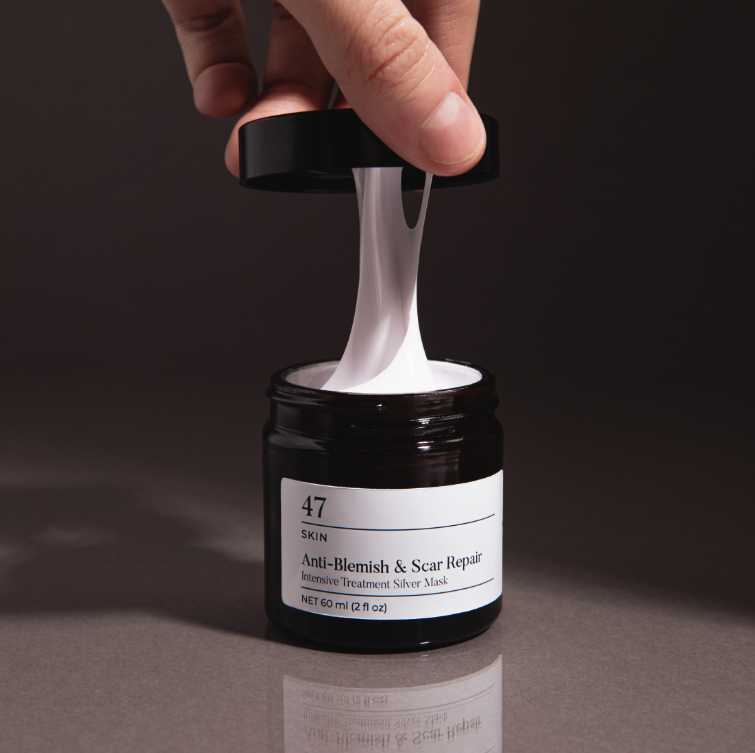 Reduce Blemishes
Our Anti-Blemish & Scar Repair Silver intensive mask is made using our unique 'Formula 47'. This contains Silver Chitoderm which kills bacteria and naturally reduces inflammation, to help calm existing breakouts and prevent further blemishes.
Designed in the form of a peel-off mask, this means the ingredients can penetrate deeper into your skin, for a super intense dose.
It's ideal for when your skin needs a bit of a boost or you're feeling a breakout coming on.
Heal skin & scars
Our Regenerative Silver Intensive Mask treatment contains active ingredients which remove dead skin cells and encourage you to produce fresh new skin.

This helps to fade scars, dark marks and brighten your complexion.
You'll feel like you're peeling off old scars and dead skin cells, when you peel off this mask!
It's perfect if you want to give your skin a healing boost after a breakout, or help reduce the appearance of older acne scars.
Glow & hydrate
All our silver intensive masks contain Silver Chitoderm, which helps your skin cells regenerate at a much faster rate, helping your skin produce new skin and shed older skin cells.
They also contain Glycerin, a powerful ingredient for naturally moisturising your skin. It works by pulling water from deeper levels of your skin into the outer layer, helping it look plumper and more hydrated.

That's why when you peel-off your silver intensive mask, your skin will look smoother, softer and oh so glowy!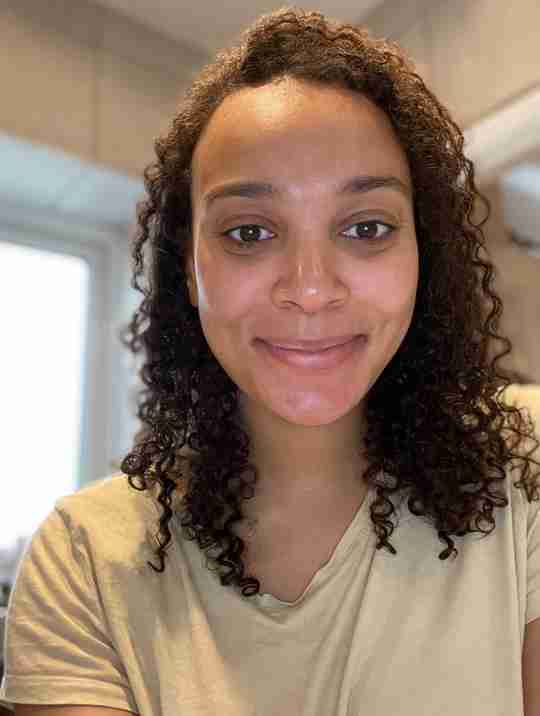 Check out our most popular content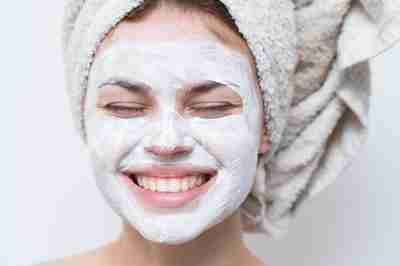 WHICH FACE MASK SHOULD I USE FOR MY SKIN?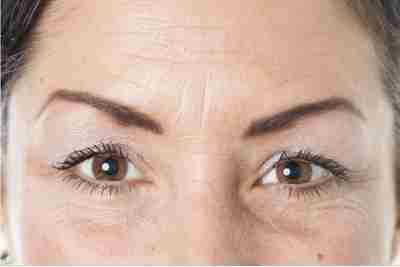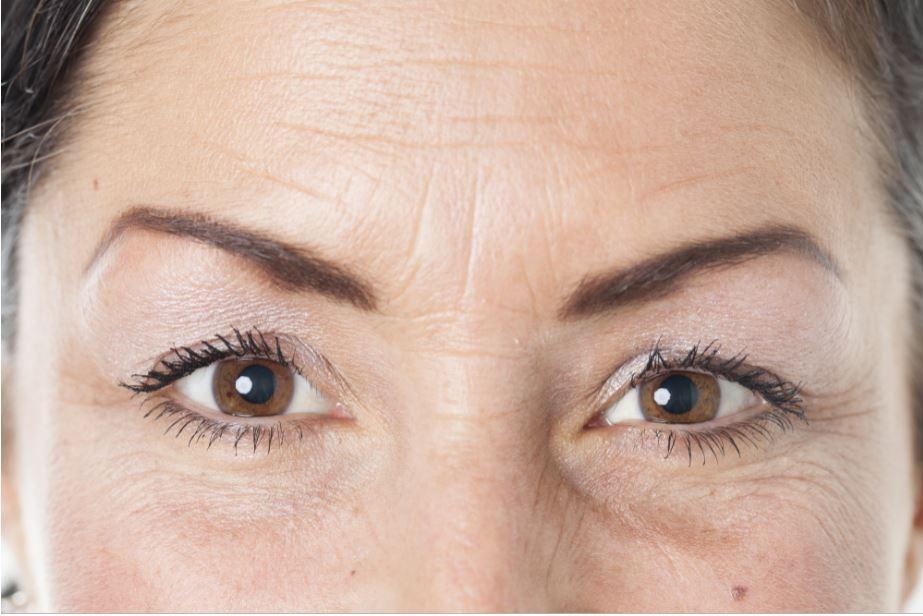 WHY DO WE HATE OUR AGEING SKIN?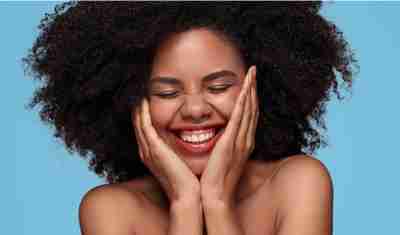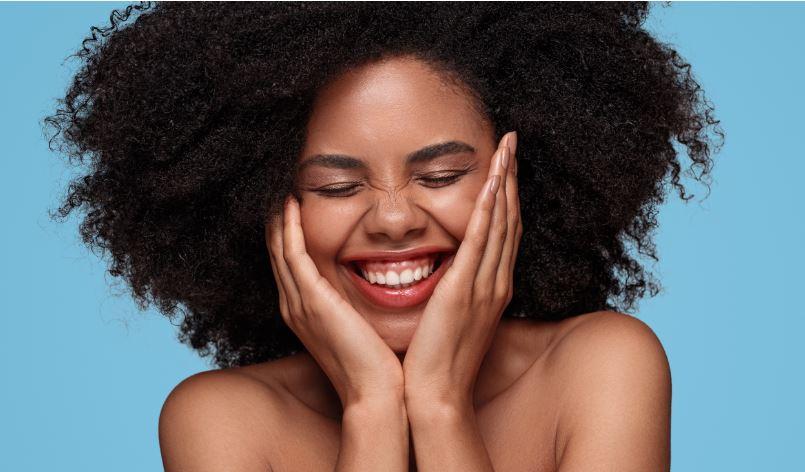 WHAT IS SKIN POSITIVITY?
NN
Join the 47 CLUB for new videos, blogs and discount codes and start feeling great about your skin!