Four lesser-known reasons
you get breakouts.
When it comes to breakouts, we're usually well-versed on the typical habits that should be both encouraged and avoided in order to have clear skin. Despite this, sometimes spots are inevitable. Although breakouts are an unfortunate but inescapable part of many of our lives, there do exist some lesser-known factors that might be causing avoidable breakouts. Here are some of the more obscure causes of breakouts, and some of them may surprise you.
Stress
When frustrated and stressed out, our bodies begin to produce cortisol and other stress hormones which can stimulate our glands to produce too much oil. The overproduction of oil increases the likelihood that our pores will clog and breakouts will develop. This can often cause a cycle of spots leading to stress which then trigger more breakouts. Cortisol can also be produced as a result of lack of sleep and poor quality of sleep. This is yet another reason we should always prioritise our mental health, dedicating time to taking care of yourself and your wellbeing. If anything in particular is on your mind, it always helps to confide in someone you trust, or otherwise a health professional, and reduce the affects on your physical health.
Hair care products
Many styling products that we use in the shower contain oils that will drip onto our skin, typically that around the forehead. Oils from these products may clog pores and make them red and inflamed. Other hair care products that may cause this include hair oils, sprays, dyes, and toners.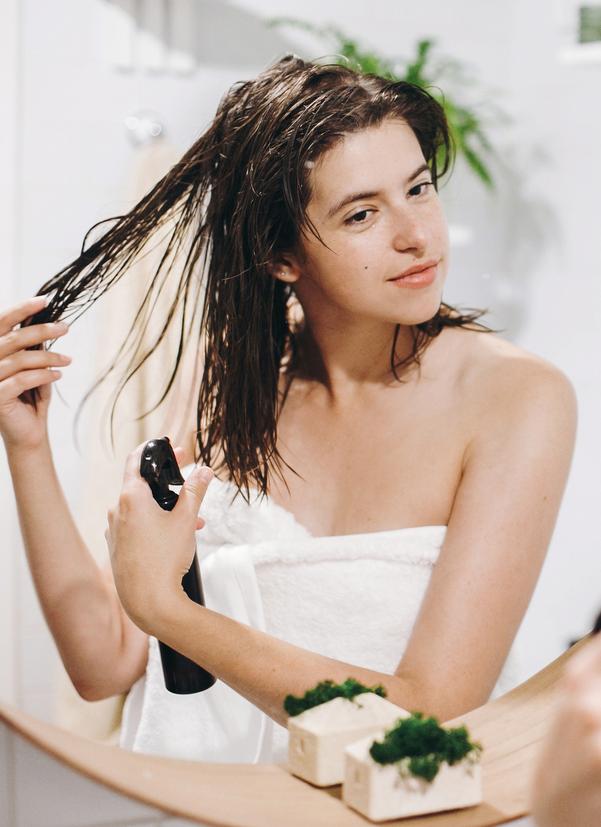 Exfoliation
Exfoliation, the removal of built up, dead skin cells on the surface of the skin (frequently done using coarse sponges, clothes, wipes, or facial scrubs) makes room for oil and bacteria to potentially settle. Over exfoliation may also cause skin to become sore and irritated. It is recommended that we exfoliate only two or three times a week. It's also vital to find a method of exfoliation that works for you and your skin, especially if you are using facial scrubs. 
Talking on the phone
Over the day, our phone screens will pick up a multitude of bacteria. When we press our phone to the side of our face while taking a phone call, some of these bacteria may transfer onto our skin. What's more, we might subconsciously touch our faces with our hands and fingers after handling our phones, which could carry bacteria to our faces. Another possible consequence of spending too long with our phones pressed to our faces is that it may trigger spots caused by the friction between the phone and our skin. This is a phenomenon known as acne mechanica. To avoid this, make sure to limit the amount of time taking phone calls that require you to hold the phone to your face, opting instead for video calls or speaker-phone. Also ensure to regularly clean your phone screen to remove the bacteria that has built up over the day. 
Dirty pillowcases
During the night, natural oils from our body can accumulate on our pillows. As a result, we may be putting our skin in contact with oils and bacteria that could cause breakouts every night. Thankfully, this is an easily solvable problem. Maintaining a skin routine that works for you just before bed can make the world of difference, as can switching our morning showers to evening showers. Most importantly, frequently changing and washing pillowcases to keep them fresh and clean will avoid any build-up of oil.