Breaking the Silence on Menopausal Acne
Teenage acne is so widely recognised. There are masses of products, brands and marketing campaigns focused around this age group.

But what happens if you develop acne in your 40s, 50s or 60s? Is there a clear place you can turn?
We think it's about time someone started talking about menopausal acne, the impact it can have on women and the treatments available.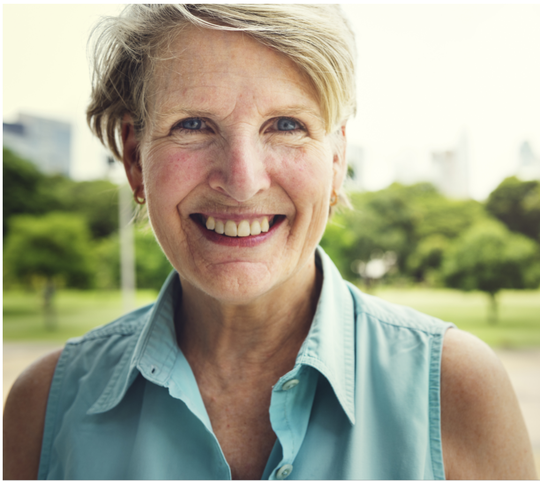 What is menopausal acne?
The average age to go through menopause is 51, but many women experience perimenopausal symptoms in their 40s, or even earlier in some cases.
This can cause a range of common symptoms including hot flushes, difficulty sleeping, low mood/ anxiety, reduced sex drive and problems concentrating.
One of the less talked about and less researched symptoms is that of acne and breakouts during or in the years leading up to menopause.
It can be startling to get blemishes so late in life, and some women may not even realise their breakouts are related to menopause and wonder why they are experiencing it, seemingly out of the blue.
Although it can feel like you're the only one, you should know that it's completely normal to get breakouts at this time, and it can happen many years before you go through actual menopause.
In a similar way to going through puberty as a teenager, your changing hormone levels can lead to breakouts. These typically appear on the cheeks and jawline, and can be in the form of small pimples, white heads, blackheads or cysts (painful under the skin spots).
Even if you're using HRT (Hormone replacement therapy), you can still get acne due to the influx of the hormone progestin, which can also cause breakouts.
If you're going through it, you're not alone
We get so many messages from customers every week who are suffering from menopausal related blemishes, so if you think you might be going through this, please know you are not alone. There are so many other women who have struggled with this.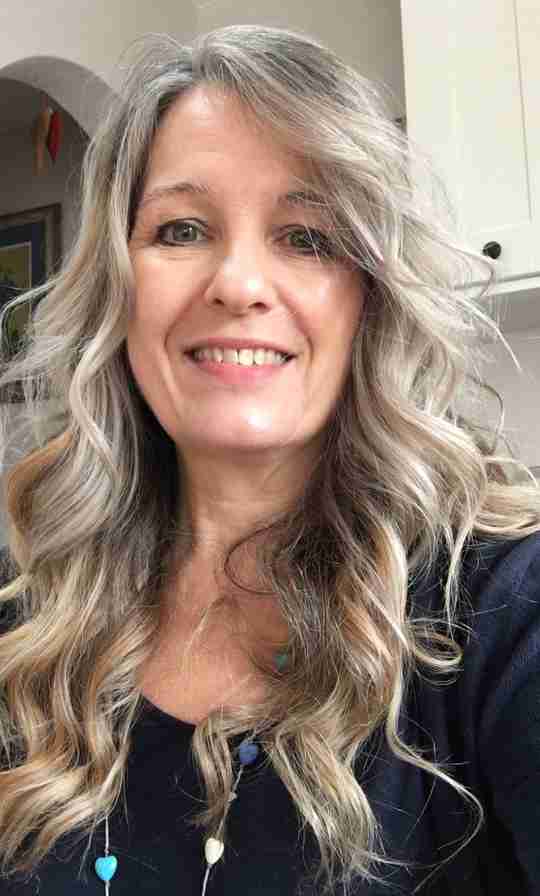 "Hi, I'm Clair, I'm 57 and when I went into perimenopause nearly 10 years ago, my skin started to erupt, which I found upsetting and very frustrating.
Five years ago, as I moved into the menopause, my skin erupted more frequently and more severely - the breakouts were really deep down and cyst-like. I struggled to get them under control and, felt like I was the only woman of my age experiencing these breakouts.
It made me so self-conscious - I would even hide my face behind my hair. I did my best to cover up any blemishes with make-up which just made them worse and I was left with scars.
I had no idea acne was something that I could suffer from in my 40s and 50s or that it was a side effect of the menopause. If you are going through something similar, it's so important for you to know that it is a 'thing' and you're not alone. 
Thankfully, I've now discovered 47 Skin and my life with menopausal acne has been transformed – I'm on the happy road to recovery!"
How can you treat menopausal acne?
Unfortunately, there is a lack of research around menopausal acne – it's not recognised or talked about in the way that it should be.
But here are a few things you can try if you are going through it:
Use 47 Skin Anti-blemish and Scar Repair Serum. This contains our patented formula of Silver Chitoderm, which regenerates your skin cells, heals blemishes and fades scars. Unlike many other acne creams and washes, it does this while hydrating your skin rather than drying it out, making it ideal for more mature skin, where hydration is key.
Make an appointment with your GP

if you are struggling to get your blemishes under control. Your doctor may be able to prescribe you medication or antibiotics to help reduce them. They can also help treat any other menopause or perimenopausal symptoms.
What's an ideal skin care routine for mature skin?
With so many products on the market, it can be hard to know where to start, particularly if you're only just starting a skin care routine.
It's never too late to start taking care of your skin. Here's what we recommend doing to protect your skin, as well as help prevent or treat any menopausal related blemishes:
Morning and evening
Wash your face with a gentle hydrating face wash, such as our Everyday Cleanser. This will remove bacteria and dead skin cells, to help prevent spots forming and will leave your skin silky soft.
Wet your face with warm water, and massage 2 pumps of cleanser in circular motions into your face. Then rinse off thoroughly with warm water and a face cloth.
Follow with Anti-Blemish and Scar Repair Serum. Put 2 pumps onto the back of your hand and massage into your face and neck. This will prevent blemishes, heal scars and as it regenerates your skin cells, it will also help brighten and rejuvenate your complexion as well.
Follow with moisturiser containing a minimum of SPF 30 in the morning, to help protect your skin from the sun (even when it's cloudy) as sun protection is the no.1 way to prevent and reduce wrinkles. Olay's Whip (SPF 30) is a great light day moisturiser.
Use a moisturiser or night cream in the evening, after applying your serum. Try to avoid anything oily or aimed at dry skin, as this may clog your pores and cause spots. If you have very sensitive skin, you may wish to avoid a night cream and just apply your serum in the evening.
Whatever your situation or age, please know that getting acne and blemishes is normal and you should never have to feel ashamed of them.
If you have any questions about menopausal acne or what might be best for your skin, please feel free to reach out to our customer service team at customercare@47skin.com
You are not alone, and we can help you get through it 💗
Check out our most popular content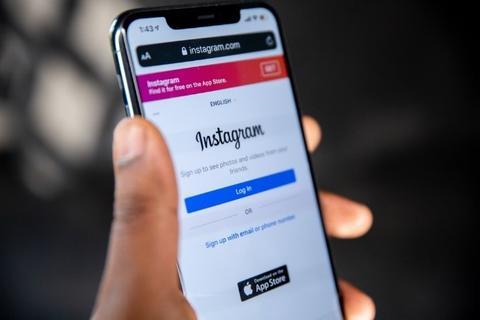 IS THE FLAWLESS SKIN YOU SEE
ONLINE REAL?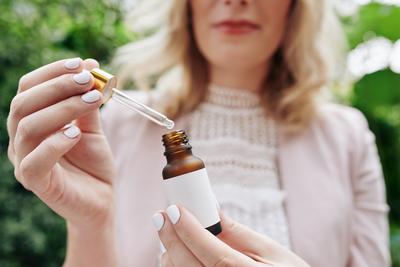 HOW TO TACKLE THE ANTI-WRINKLE MINEFIELD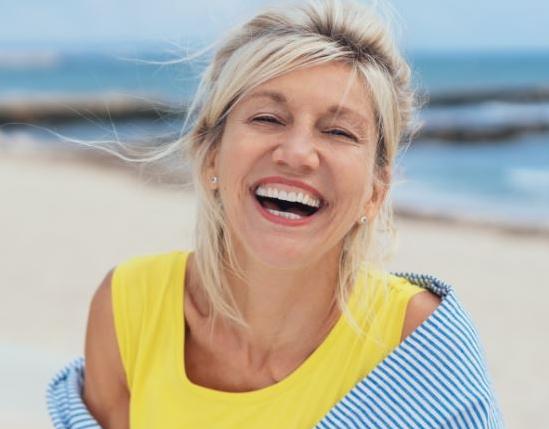 HOW TO CHANGE YOUR
MINDSET ON AGEING
Join the 47 CLUB for new videos, blogs and discount codes and start feeling great about your skin!