Beauty Advice Can Turn Toxic Quickly... and Jessica Alba Agrees
How many times have you accessed the internet and typed into the search bar, "How to clear up bad skin", or something to that effect? I know I have, countless times, searched online how to be rid of acne, how to keep my skin looking young, how to reduce the appearance of scars or redness… I could go on for hours. Sadly, not everything that these search engines give us is reliable. In fact, some of the skin-shaming advice the internet bombards us with on a daily basis can be downright crushing, making us feel bad about our skin and our natural appearance. 
At 47 Skin, we don't believe in skin-shaming people into buying our products, in fact, it is our mission to make you feel beautiful inside and out, with our products giving you that extra boost of confidence. It's rare that you find a celebrity that also preaches this message of skin positivity, but actress and entrepreneur Jessica Alba had recently opened up about doing just that.
Before the Covid-19 pandemic, Alba confirmed that she didn't always take time out of the day to treat her skin. However since the outbreak, she's been allocating much more time to pampering herself, and taking the time to reset and recalibrate, as a form of self-care.
Speaking to Womens' Health Magazine, Alba said that "At the very least on the weekends, I make sure that I give myself a mini facial and I take a bath—that's my peaceful moment. I wasn't really doing that as much before. I was just sort of letting one day run into the next." Though Alba still uses makeup from time to time, she's found peace with her natural beauty and settled into a skin routine that benefits her both physically and mentally. She also takes the time to roam through social media, and browse the makeup and body positive content that the app has to offer, though at the same time criticises social media's handling of skincare content, and the often-toxic advice that certain companies and influencers can distribute without further fact-checking.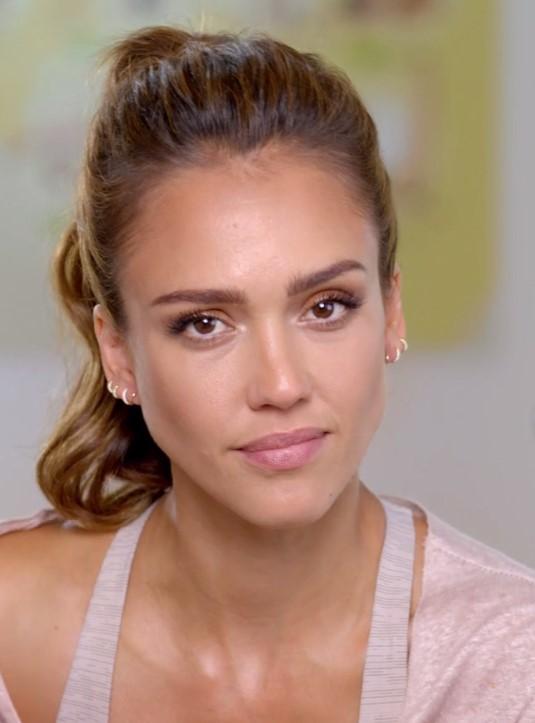 She also monitors closely the content that is viewed by her eldest daughter, aged 14, citing that "I make sure that she has a diverse enough group of people and I'll unfollow if she has too many of the people who have completely unrealistic beauty standards". This is a relatable stance, as too often we find ourselves viewing airbrushed and unrealistic content on social media, that aims to interfere with that part of our brain that urges us to compare ourselves to others. Alba asserts that "if you get fed enough of that information, it brainwashes you", which is why, as 47skin, we don't want to put you down, or shame you for your skin's appearance. Nor do we want to forbid you from living your best life, despite any insecurities you may have. Our vision for your skin is both exciting and realistic. We want to encourage you to be the best version of yourself. And hang-ups about your skin shouldn't prevent this!