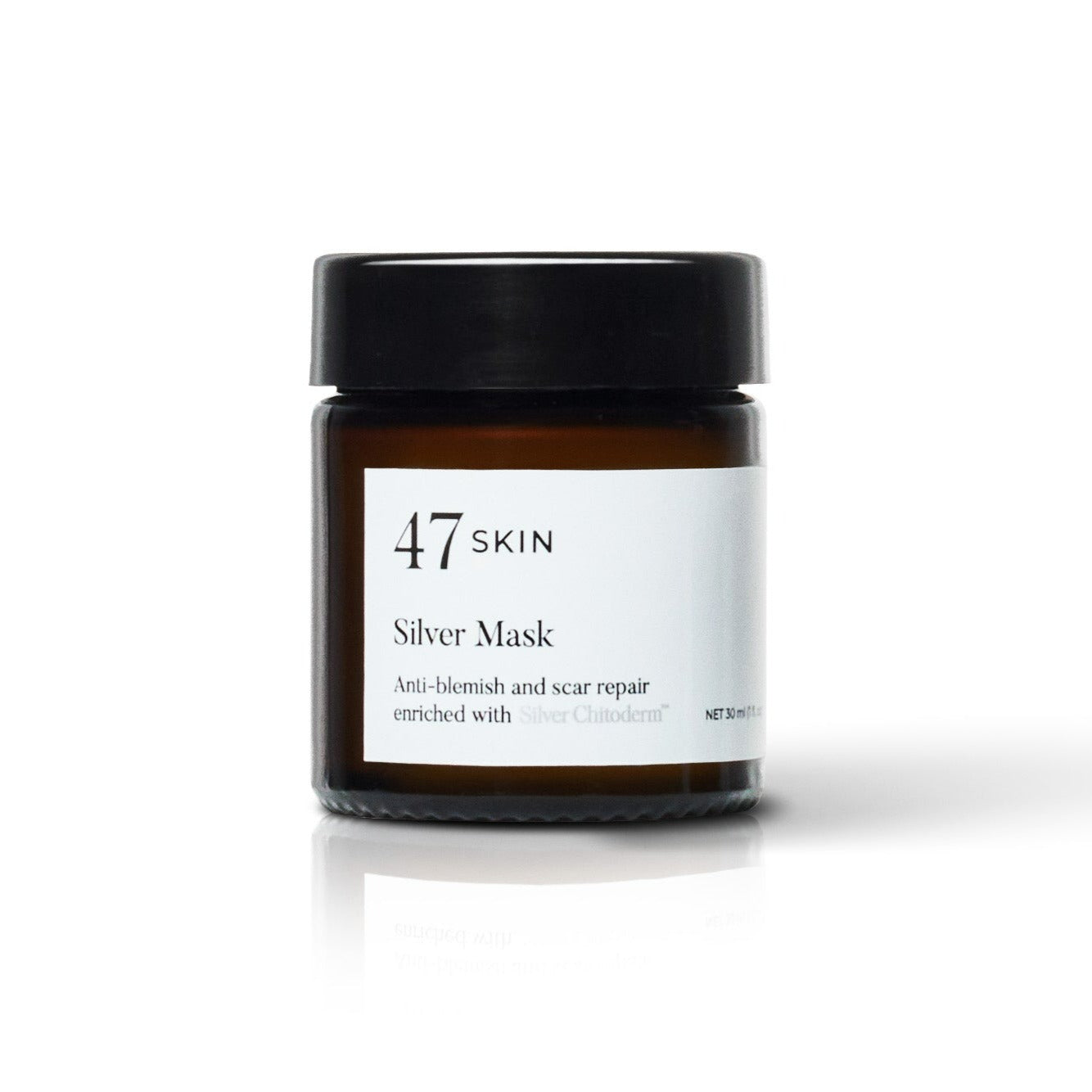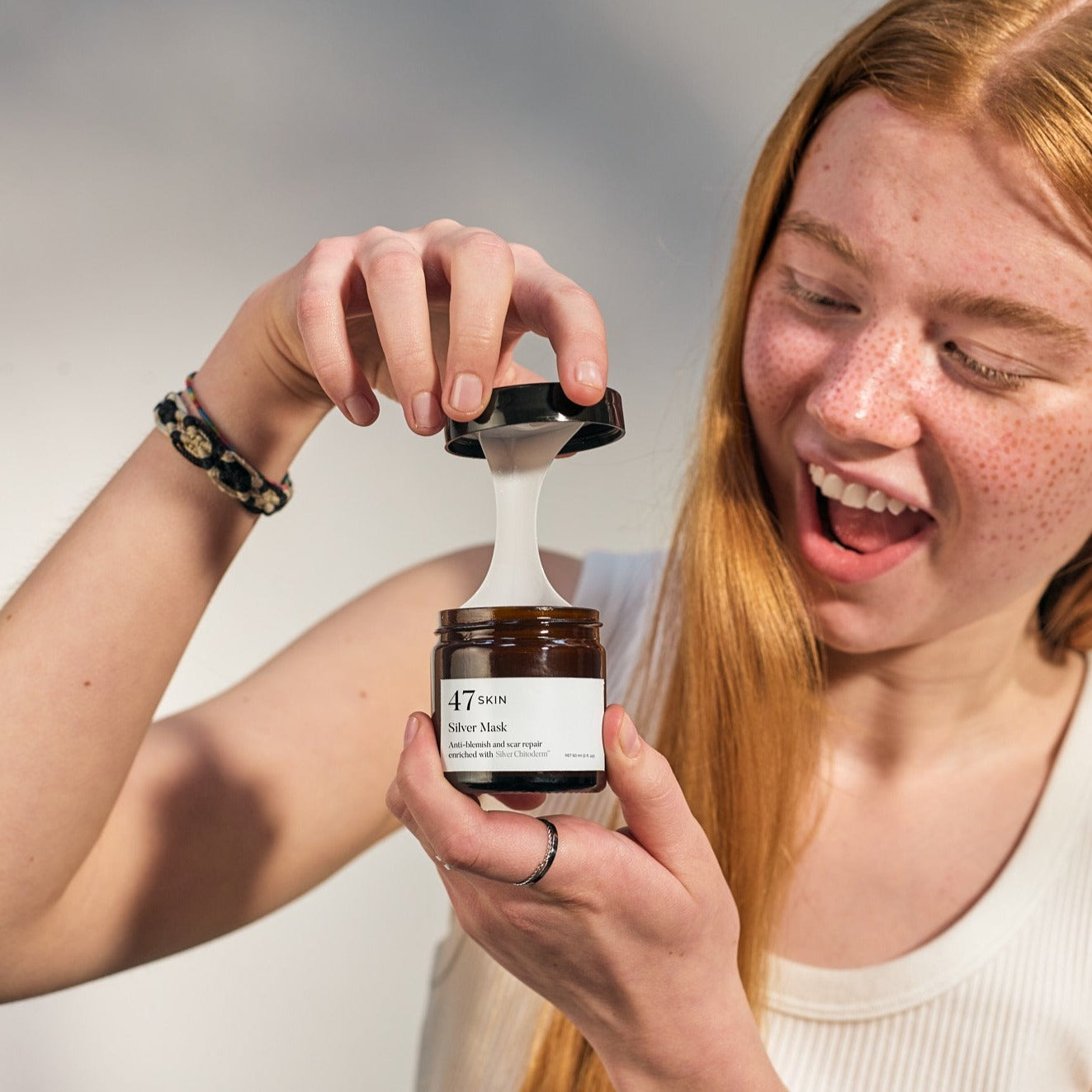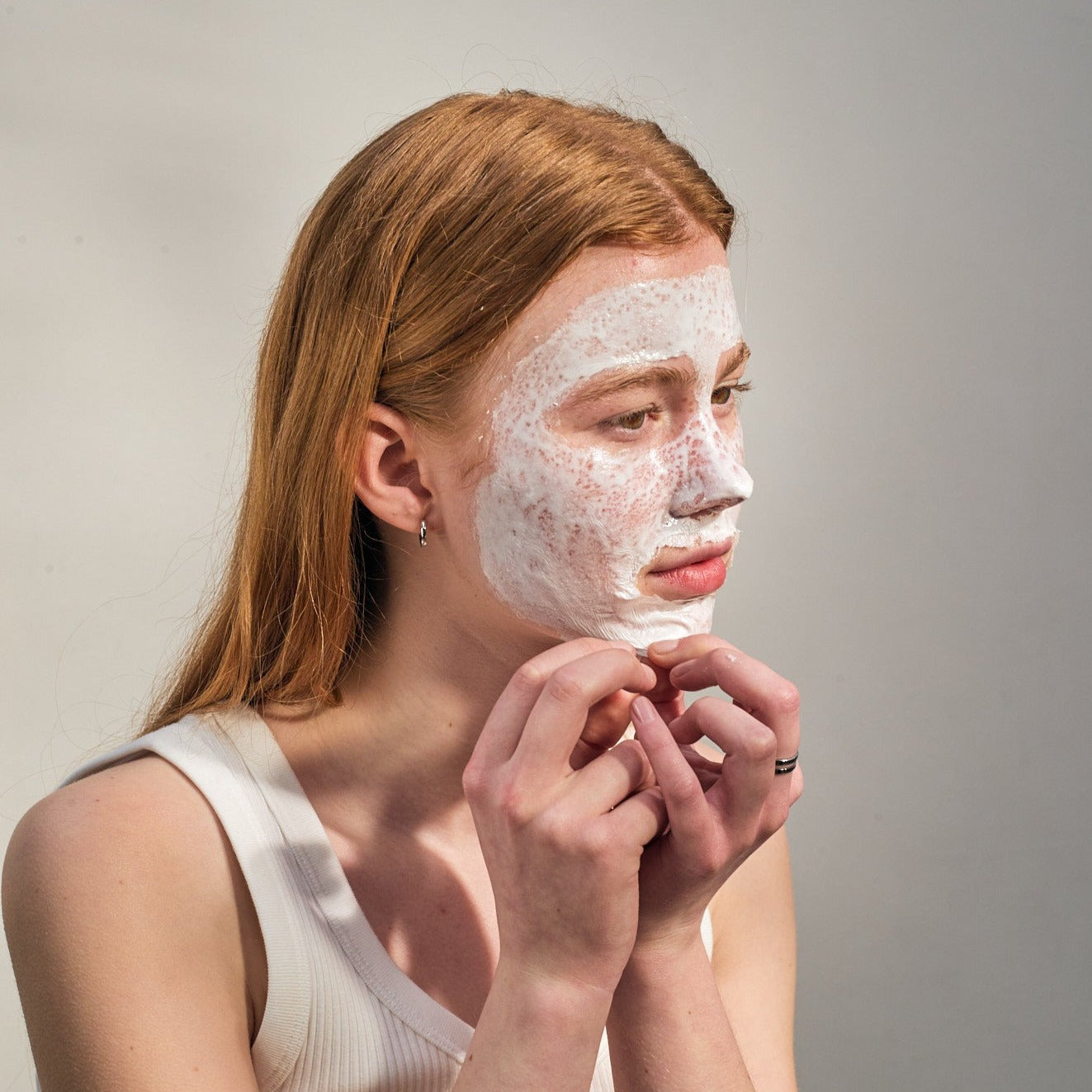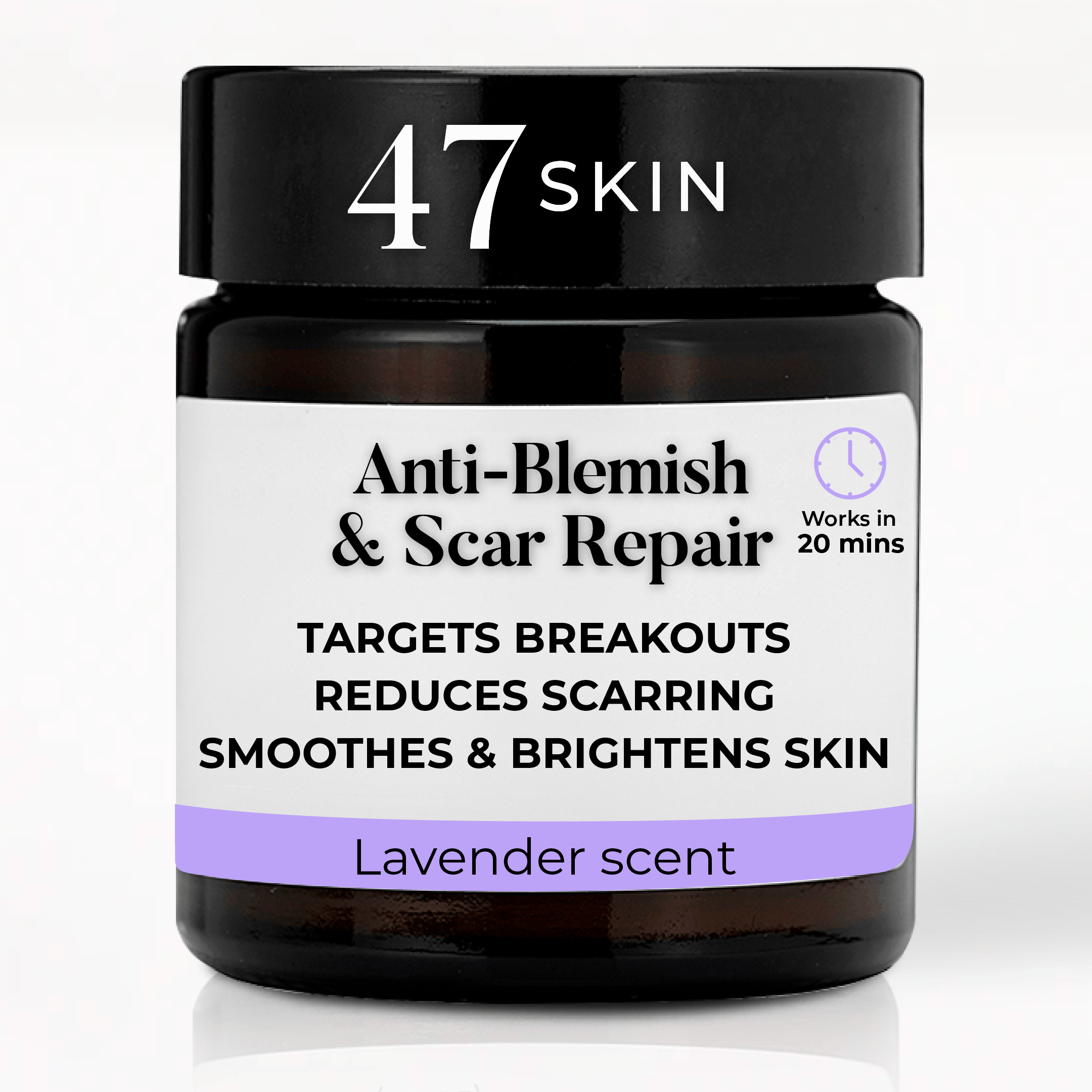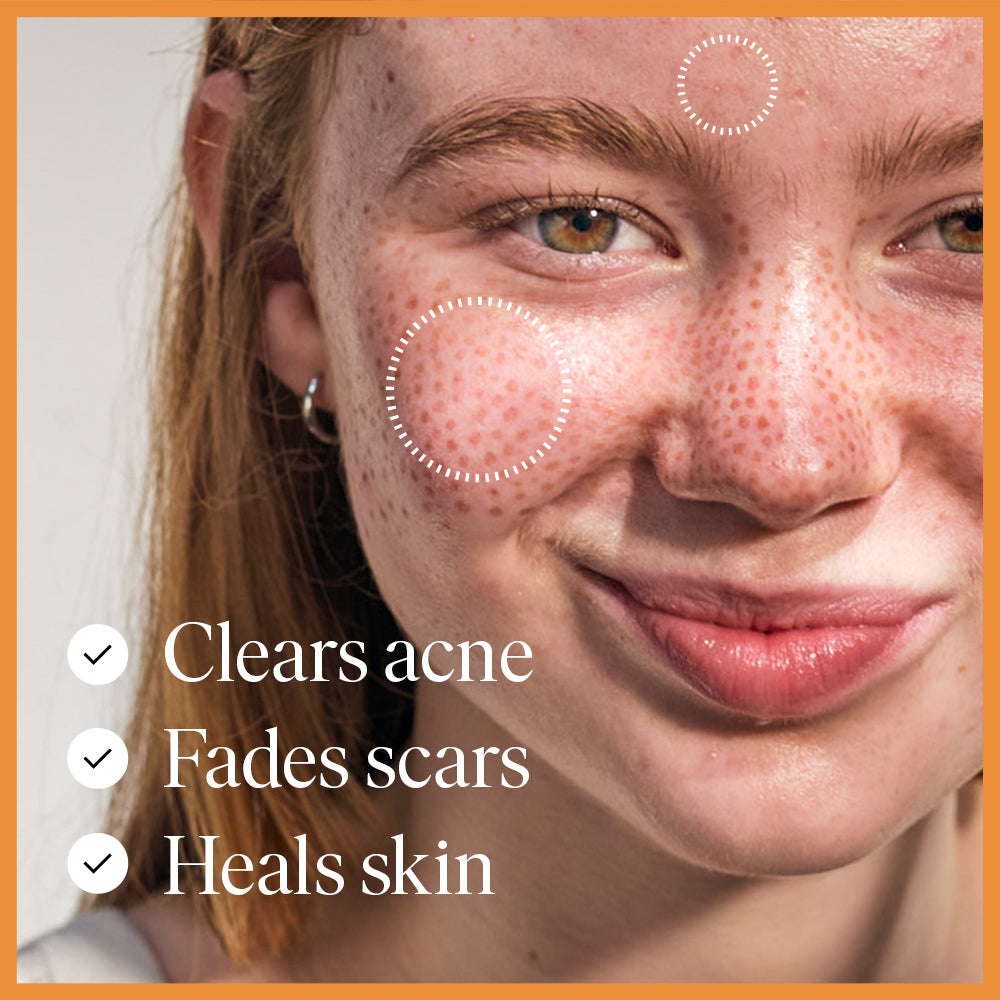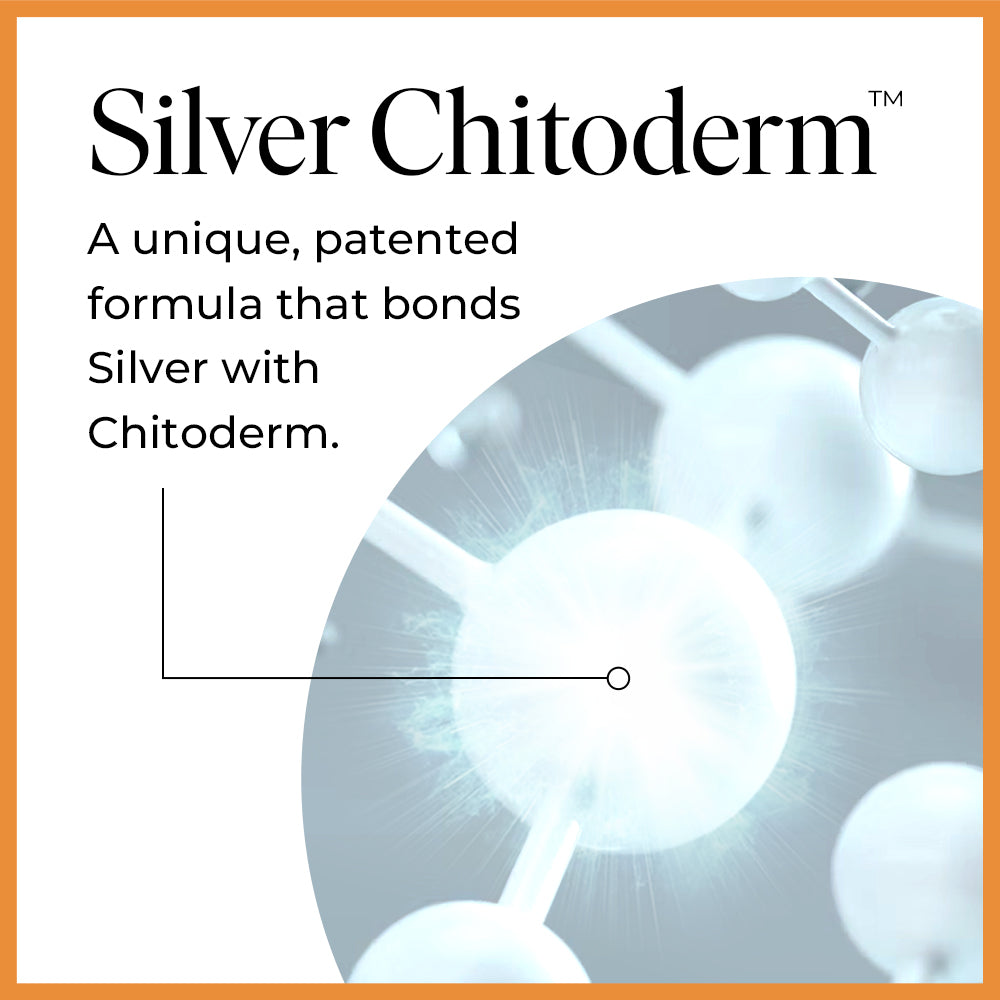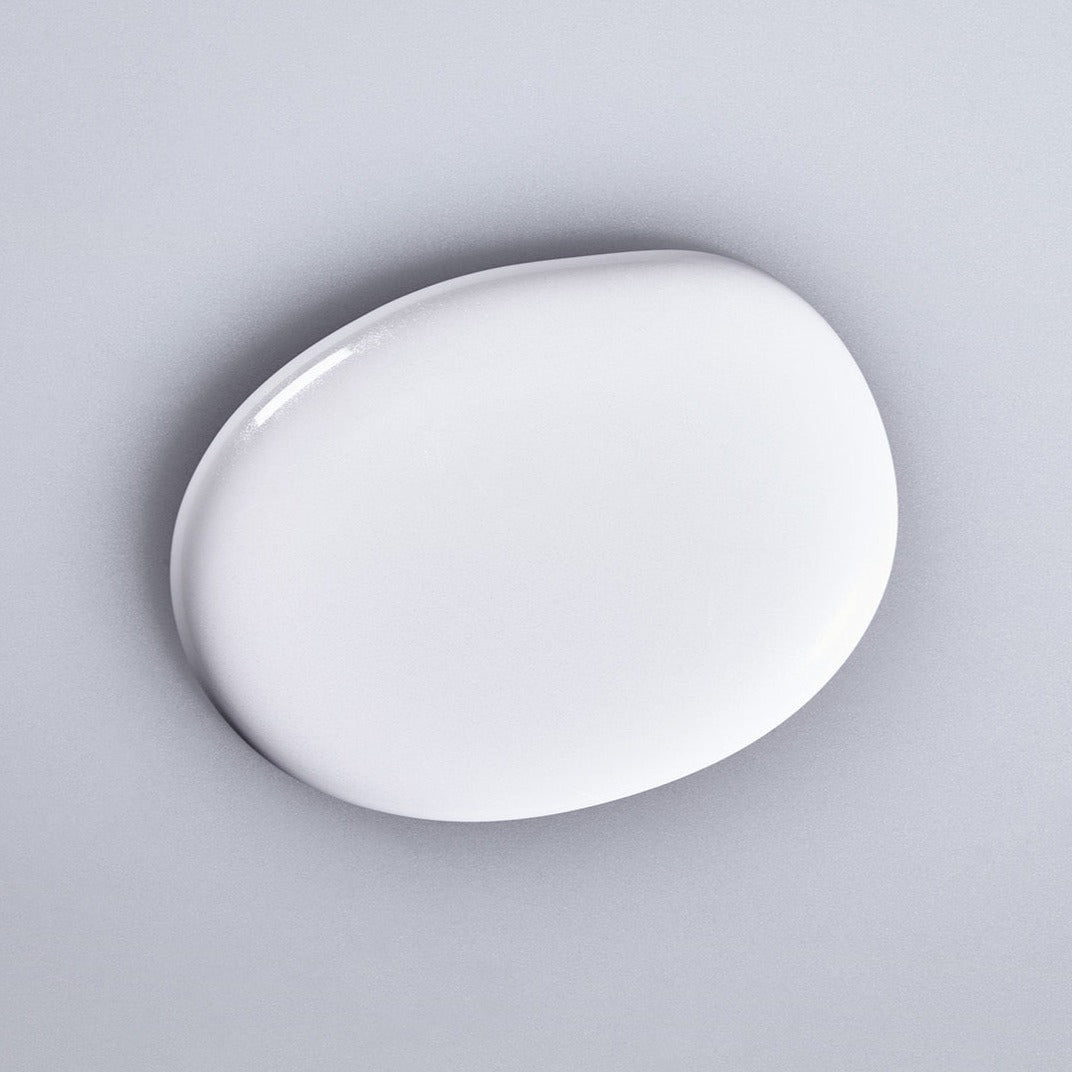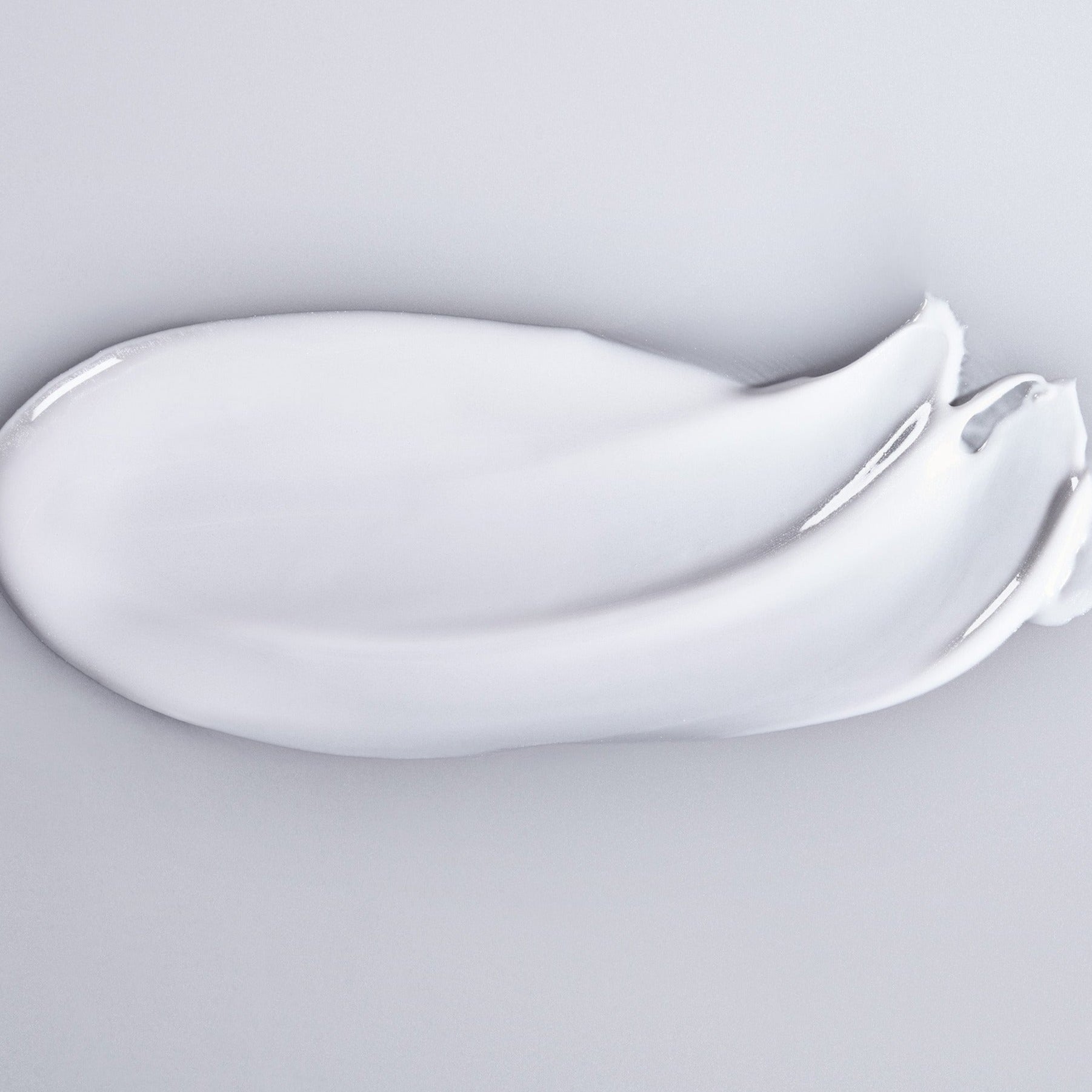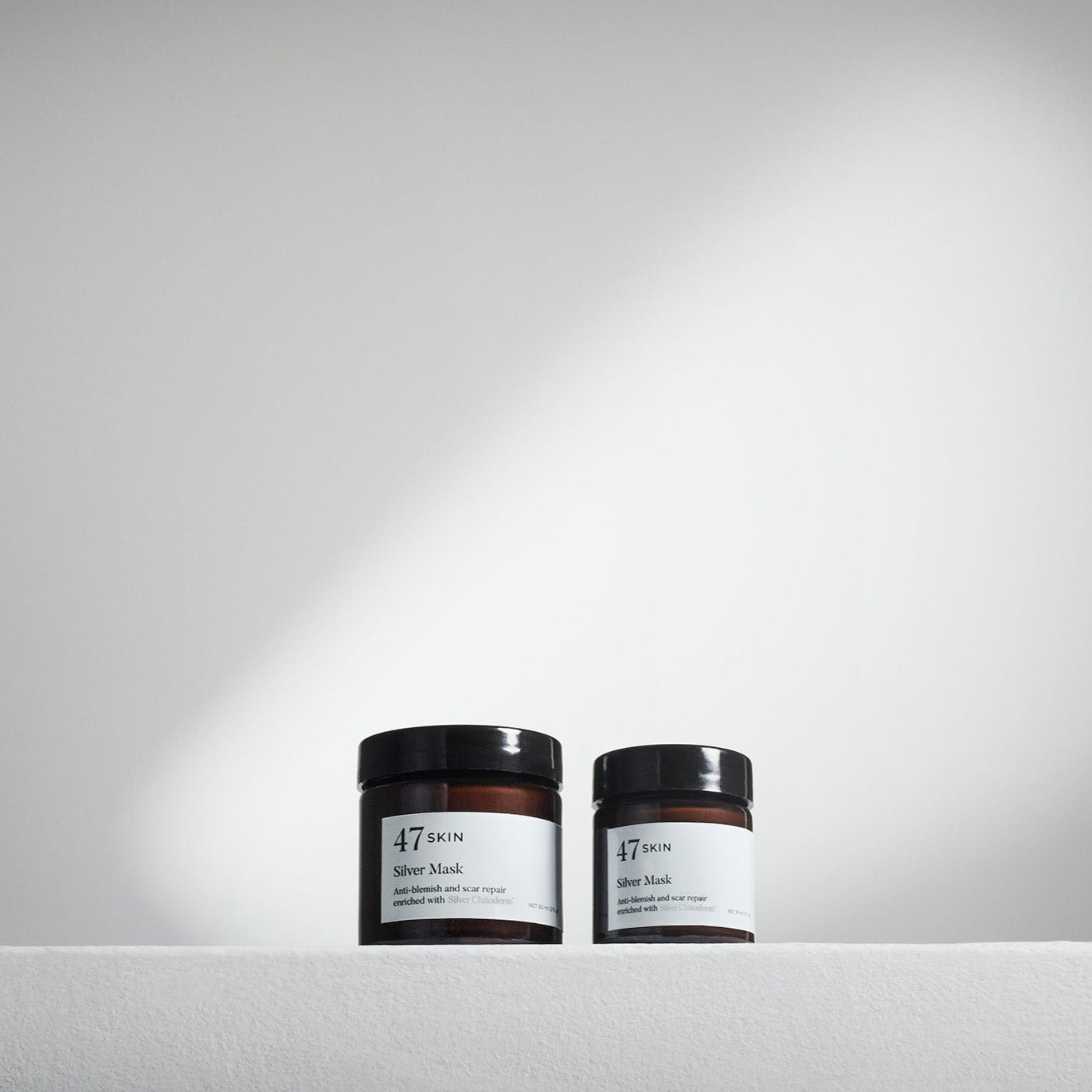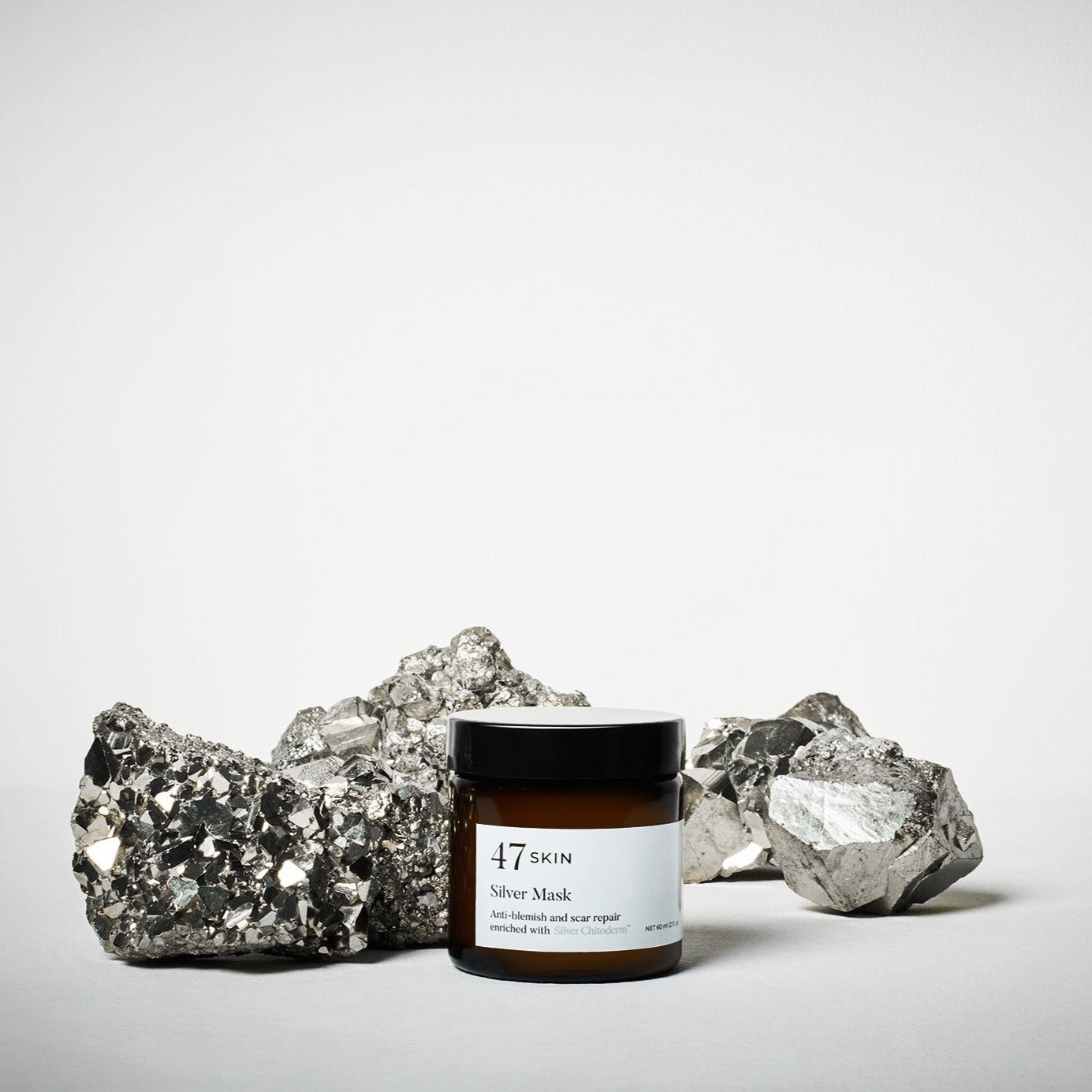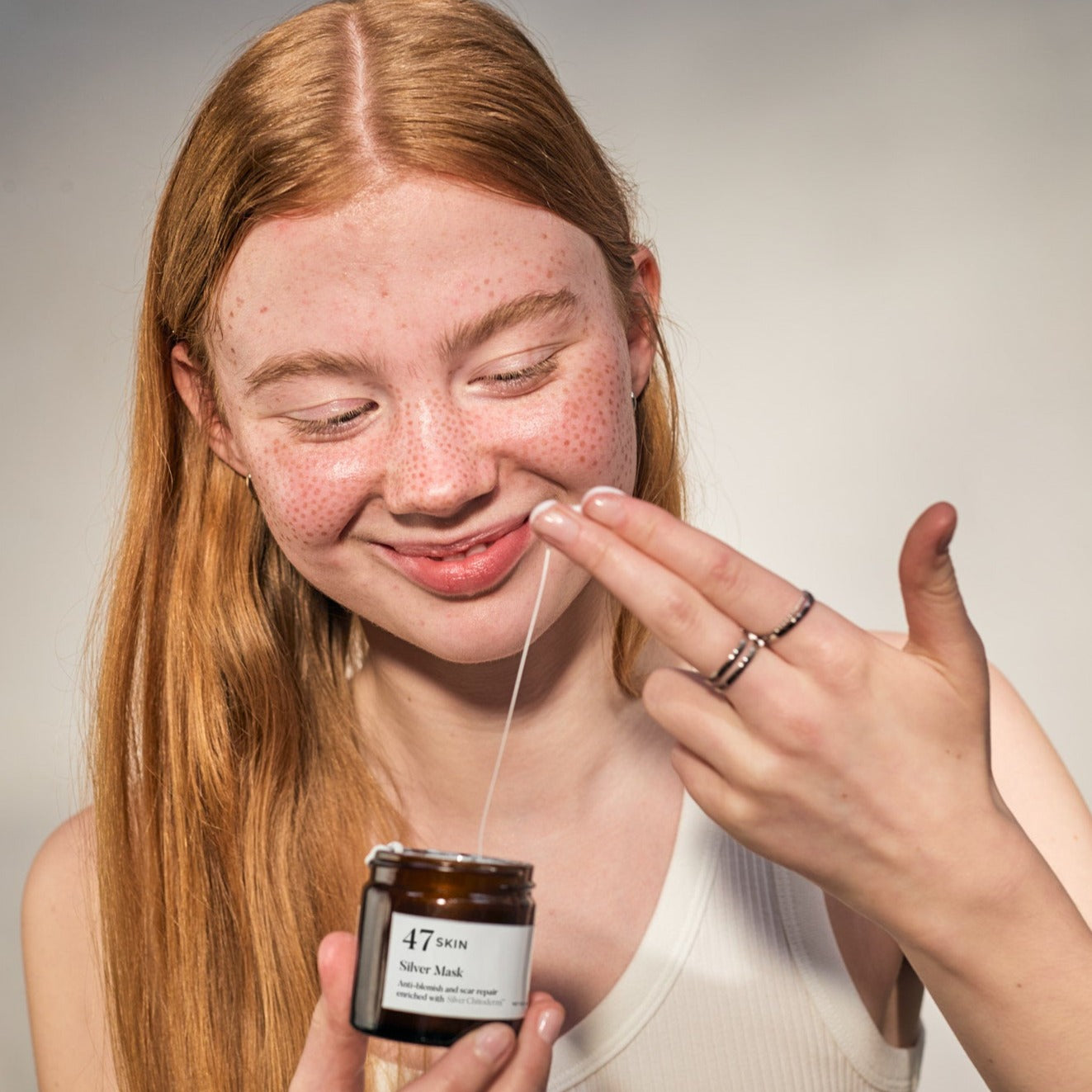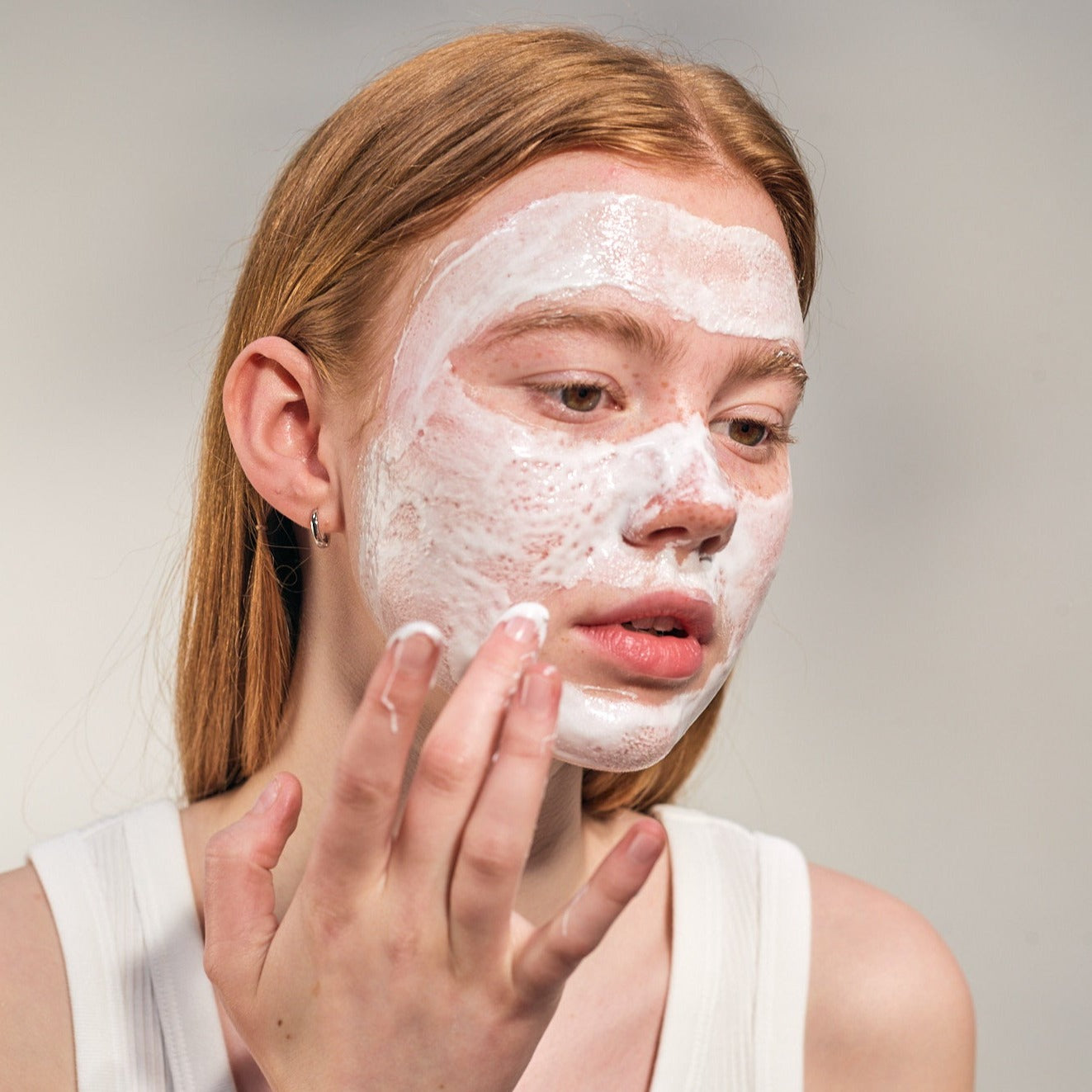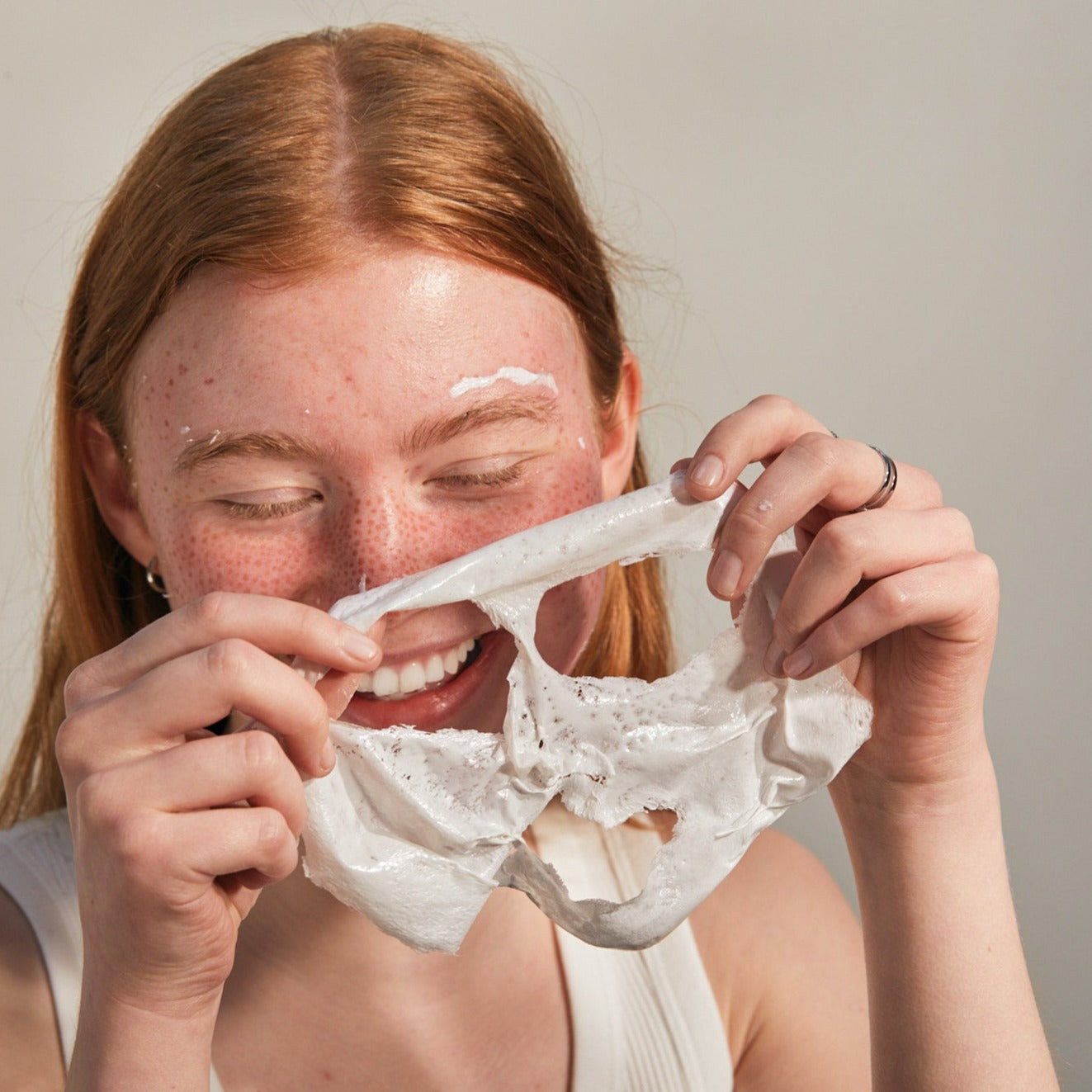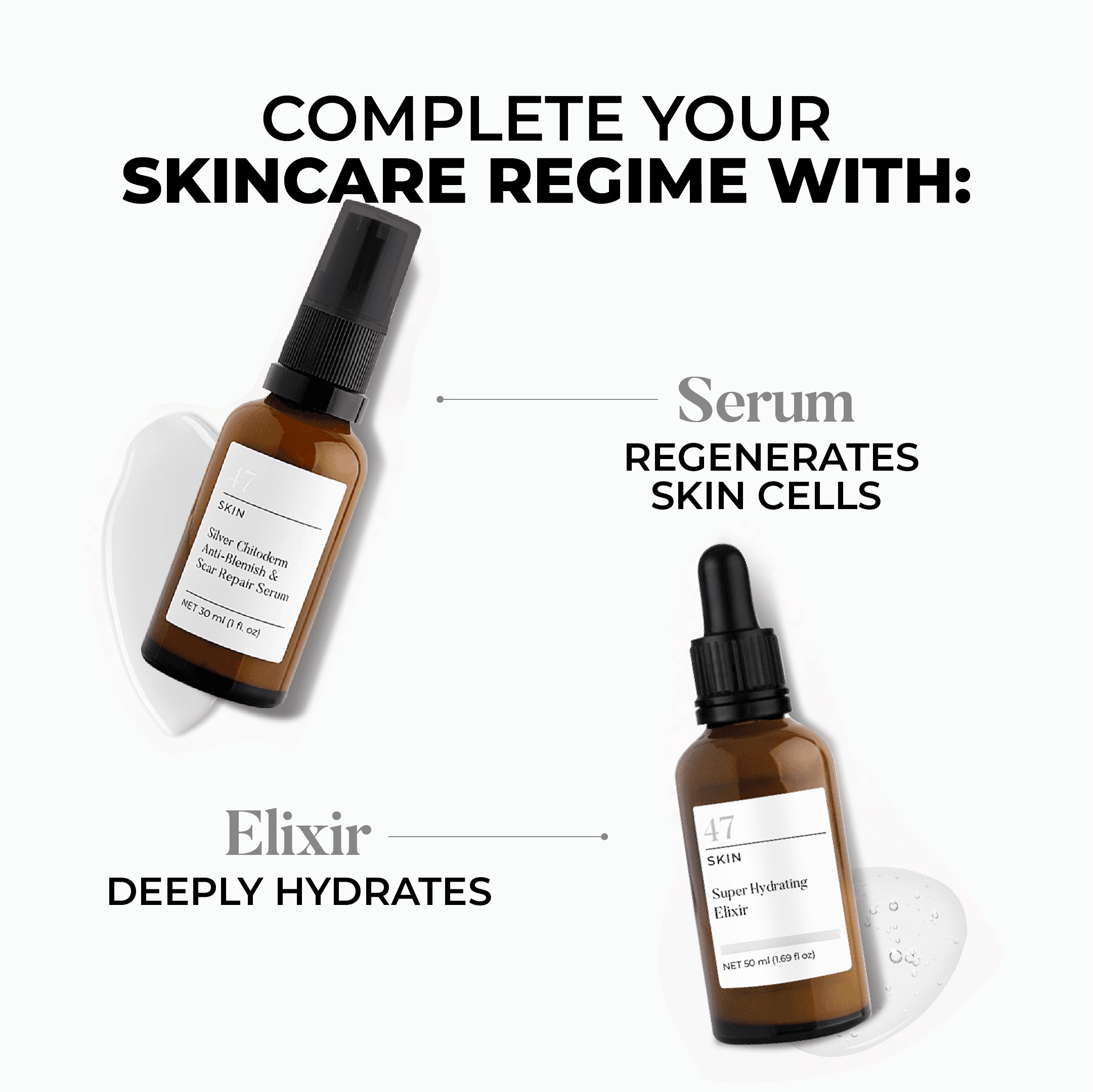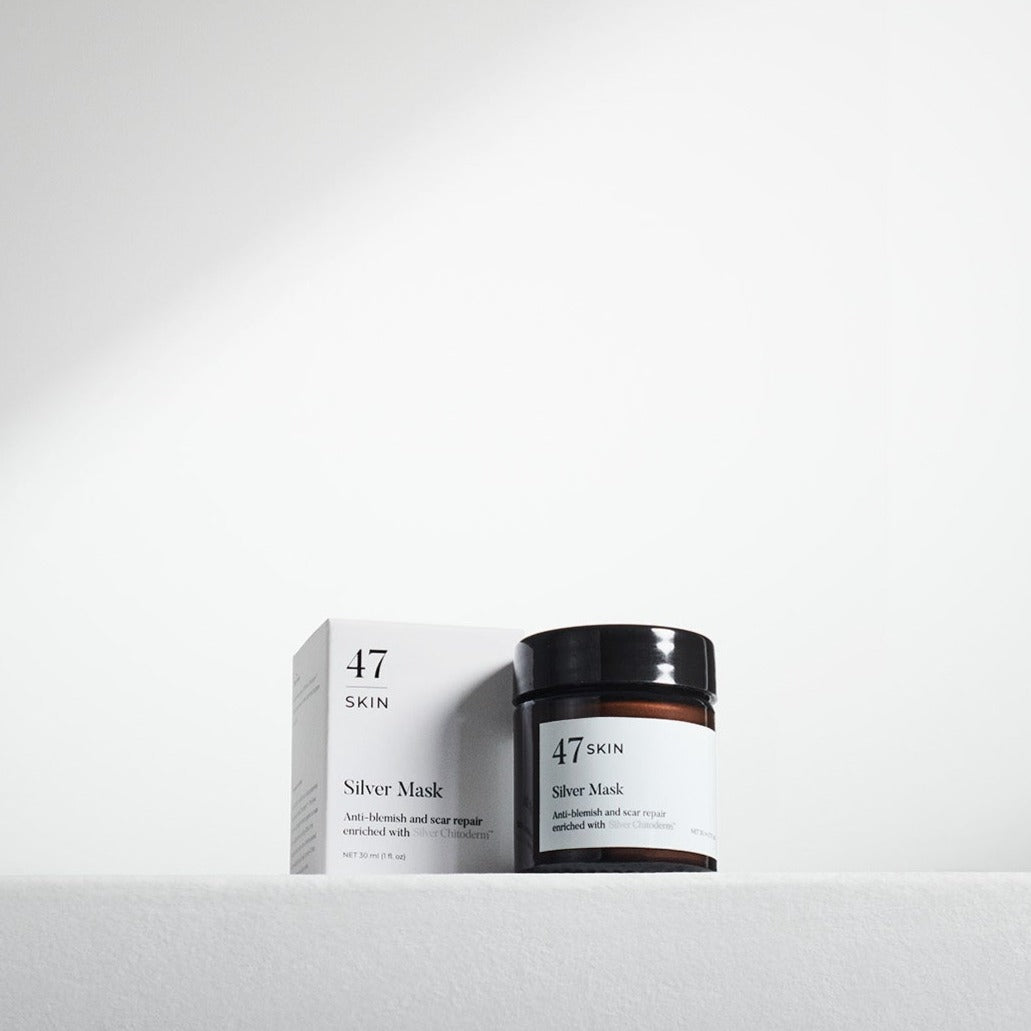 Anti-Blemish and Scar Repair Intensive Treatment Silver Mask
INTENSE MASK TREATMENT, FOR INSTANT GLOW AND CLEARER SKIN
The 20-Minute mask made famous on Tiktok
Our peel-off intensive silver mask is designed to give you a super concentrated dose of our unique formula, to instantly brighten your complexion and reduce blemishes. This peel-off mask treatment is ideal when your skin is looking a bit tired or you can feel a breakout coming on. It uses the power of Silver Chitoderm to immediately calm inflammation, heal scars and bring back your natural colour.
Sale price

£24.00
Regular price
(/)
100% NO RISK MONEY BACK GUARANTEE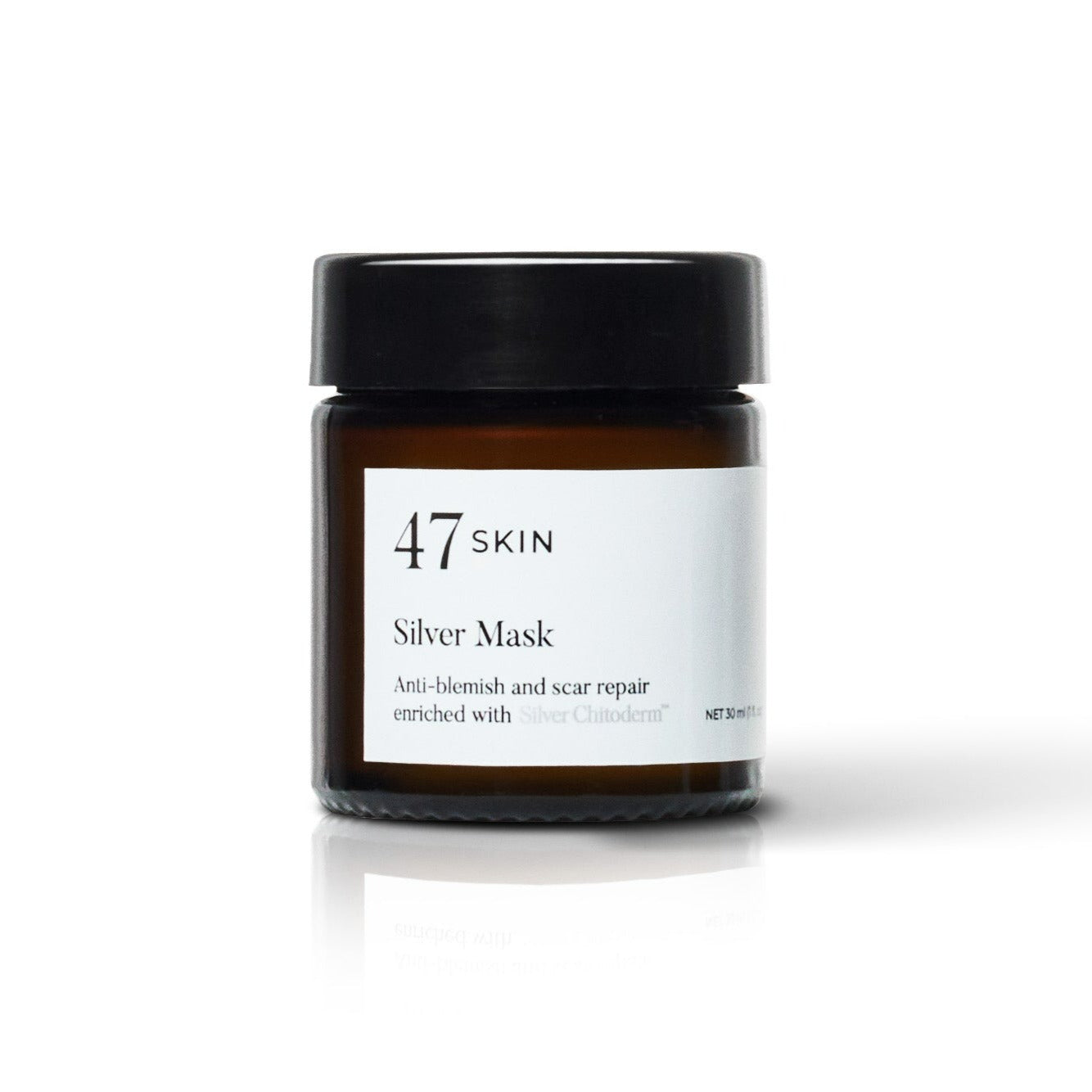 Anti-Blemish and Scar Repair Intensive Treatment Silver Mask
Sale price

£24.00
Regular price
Choose options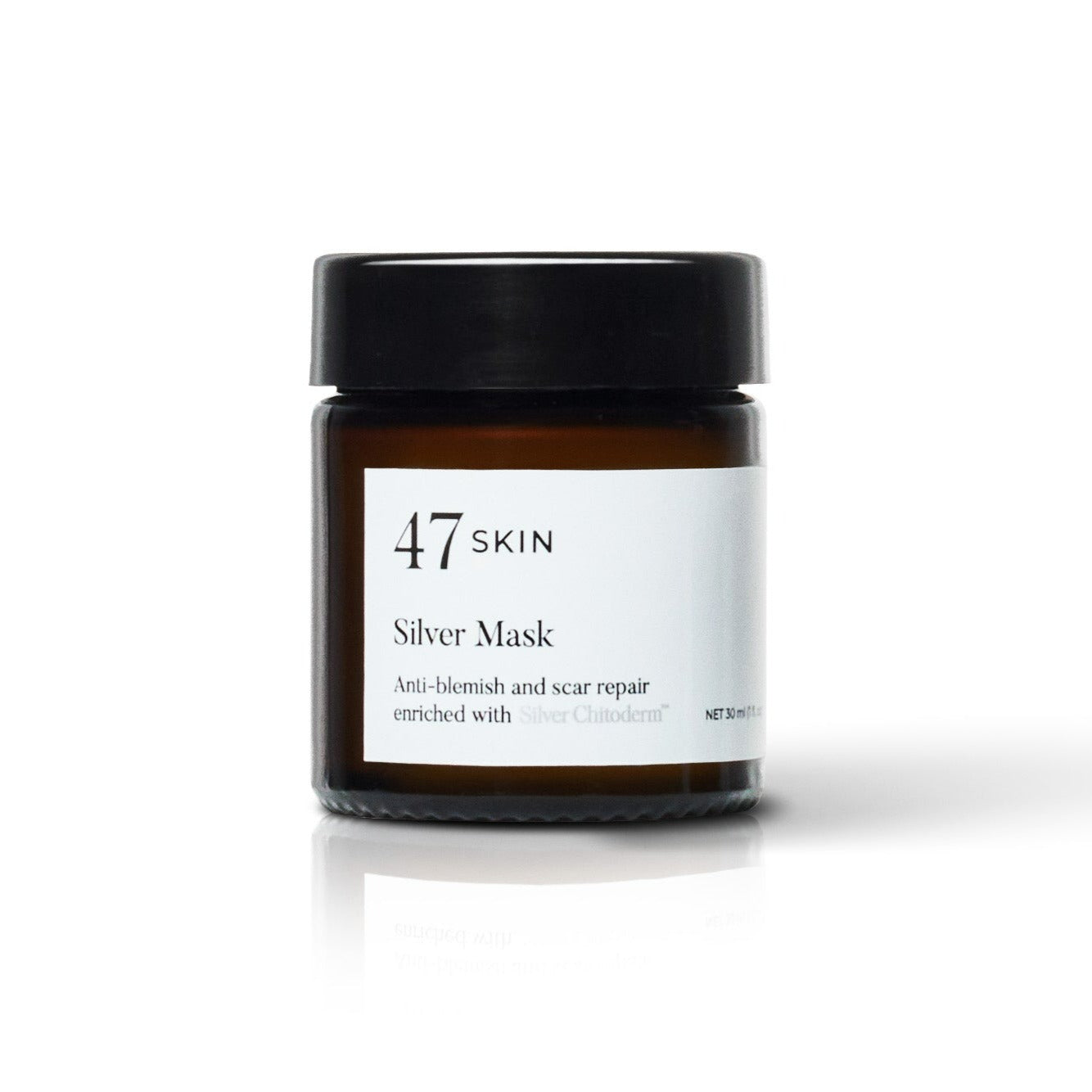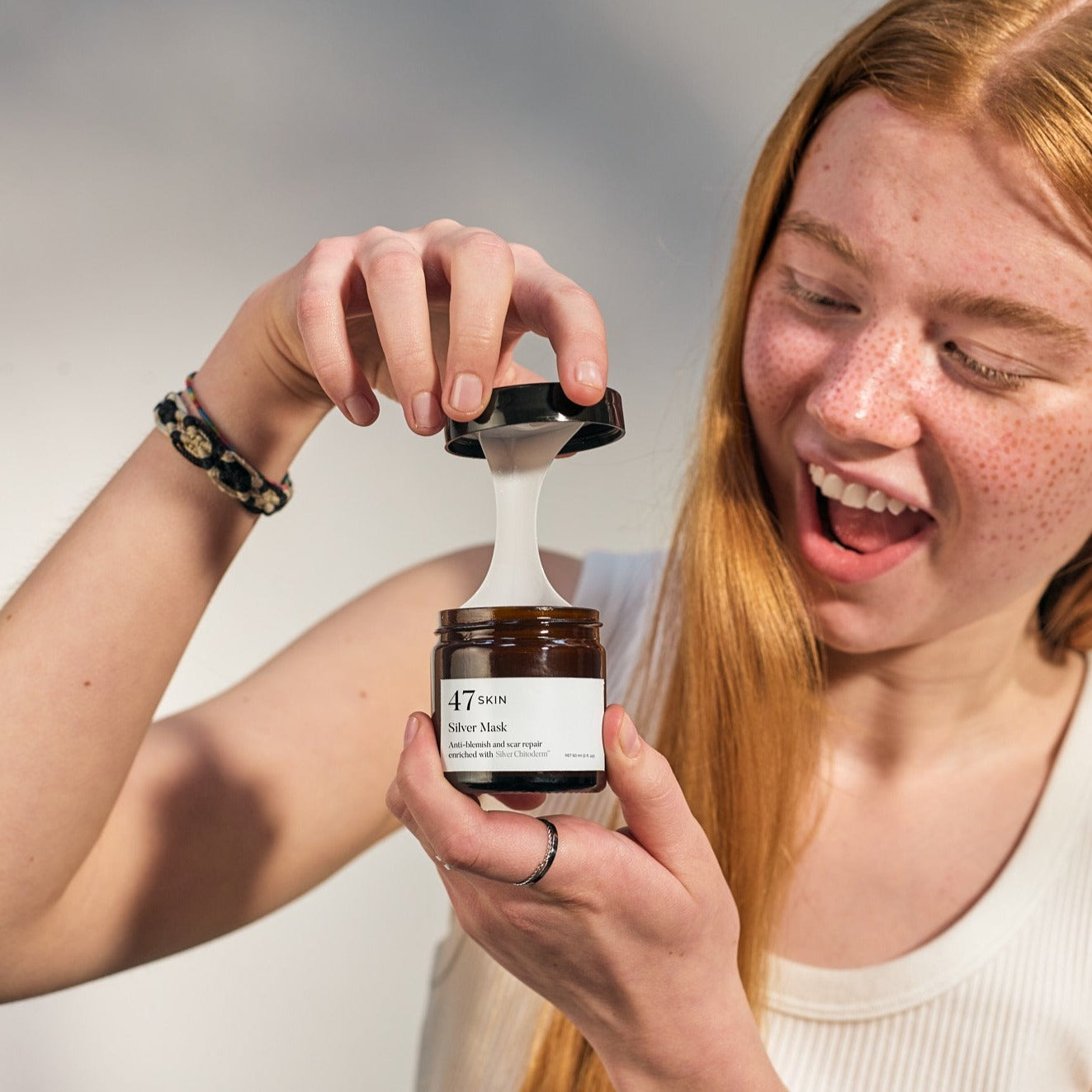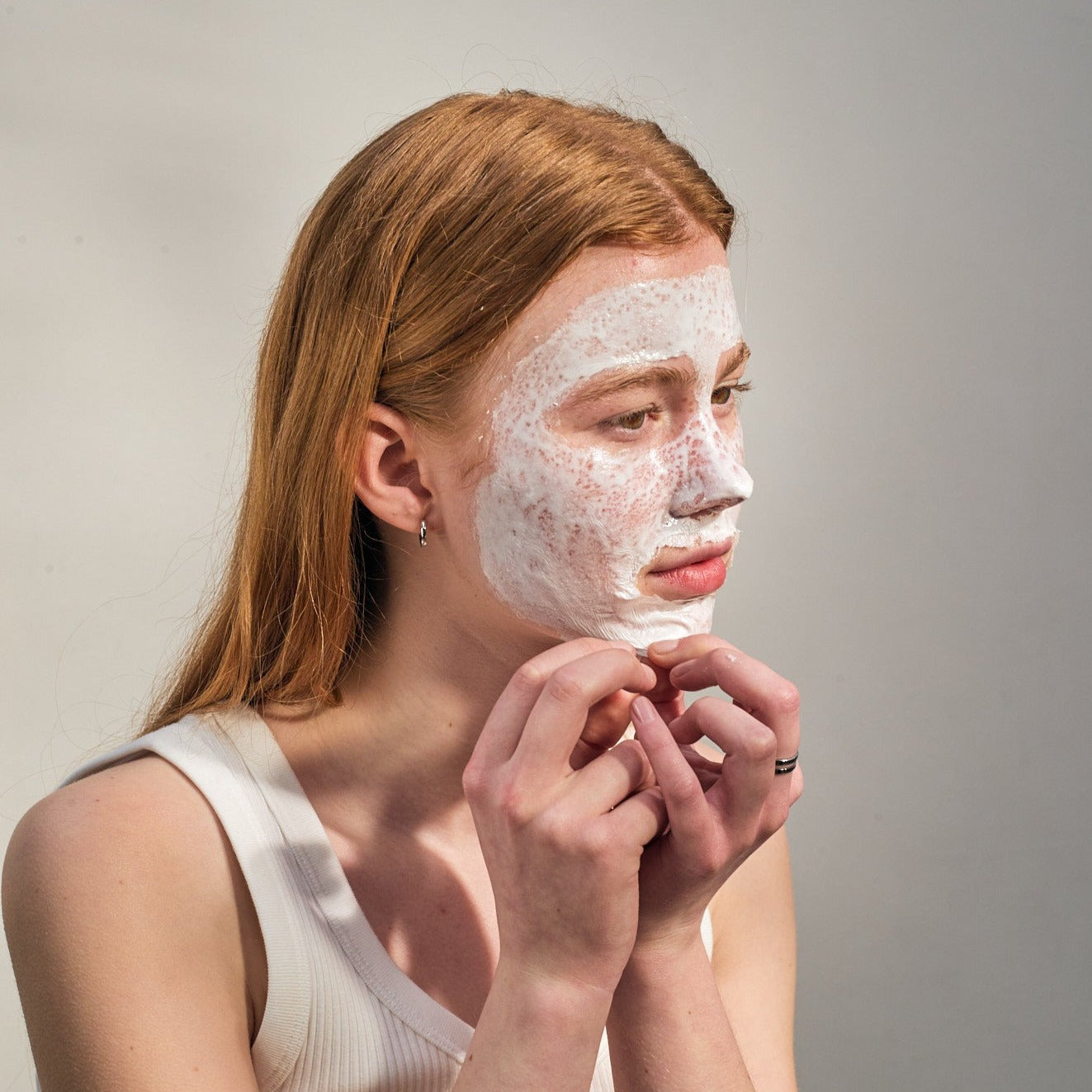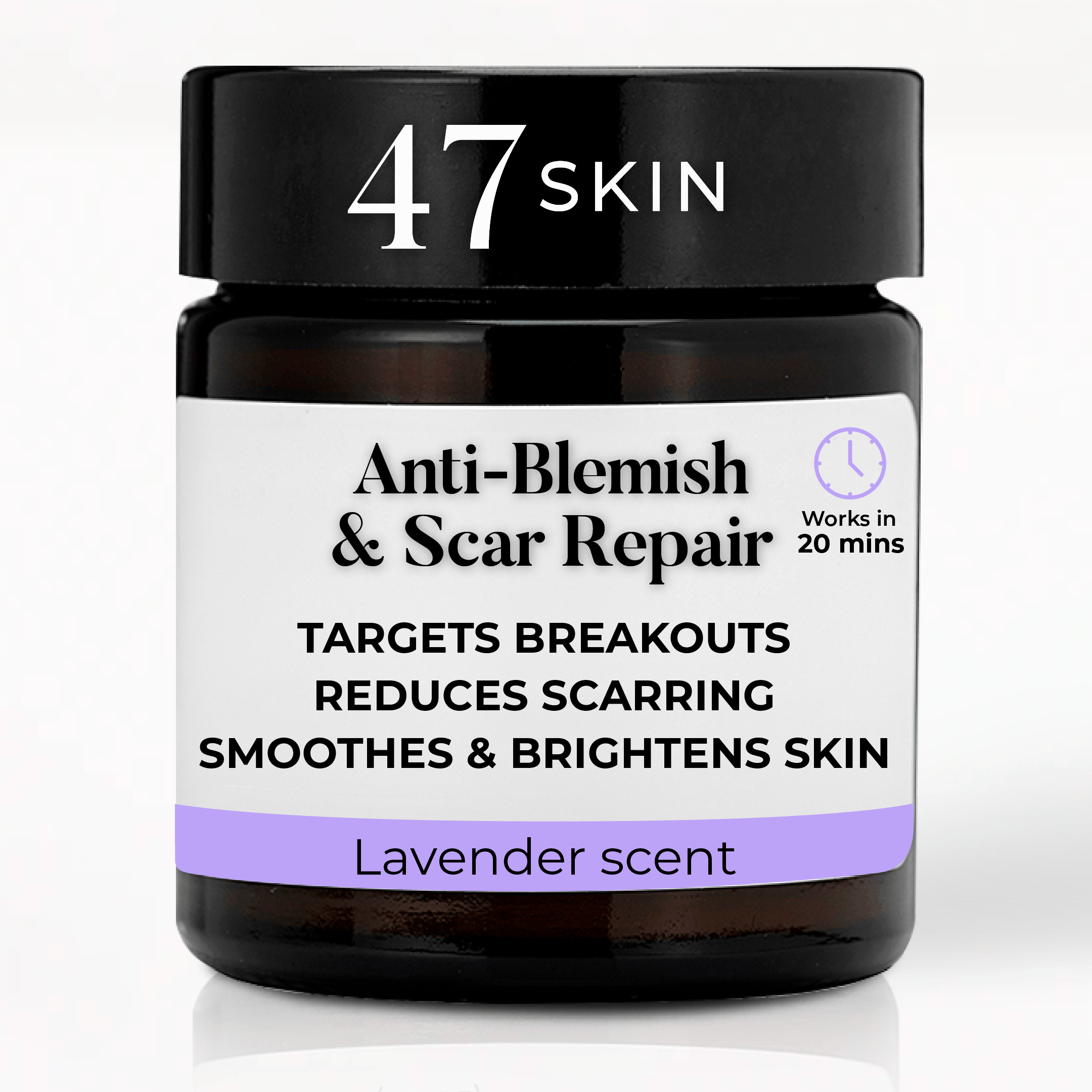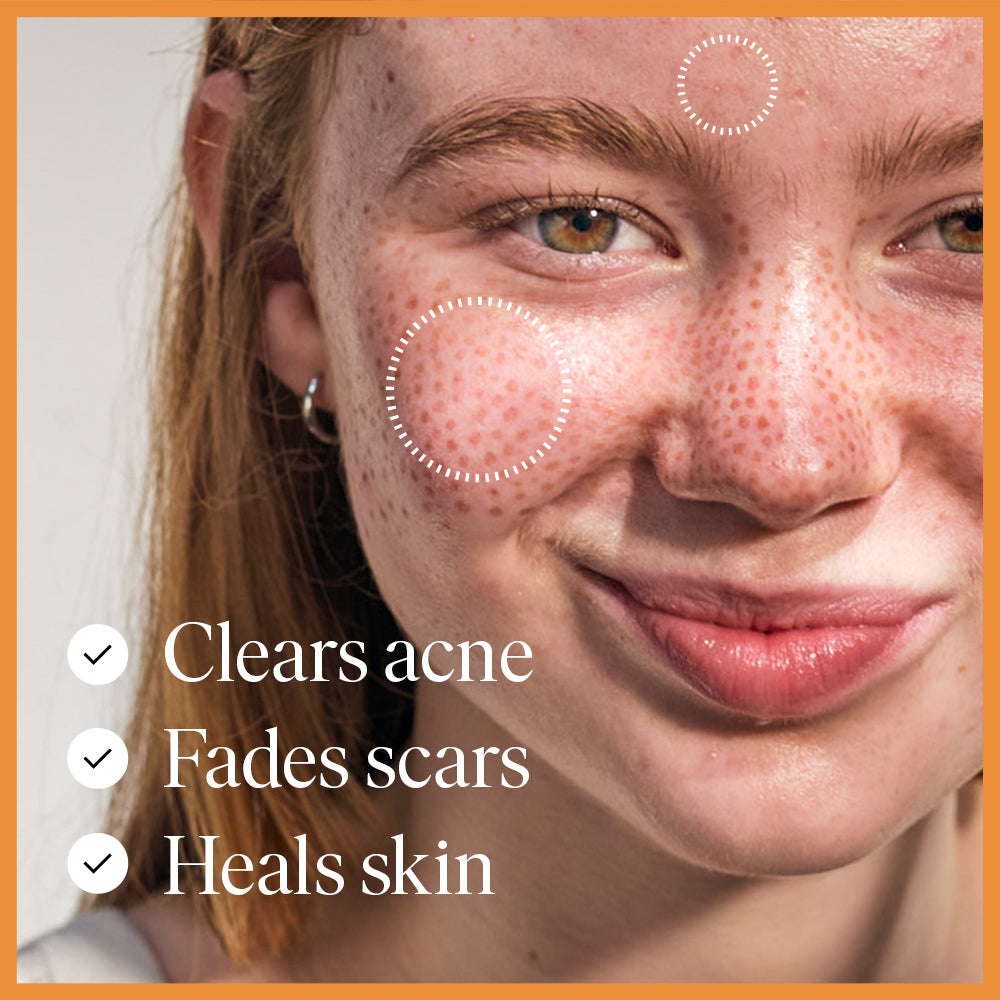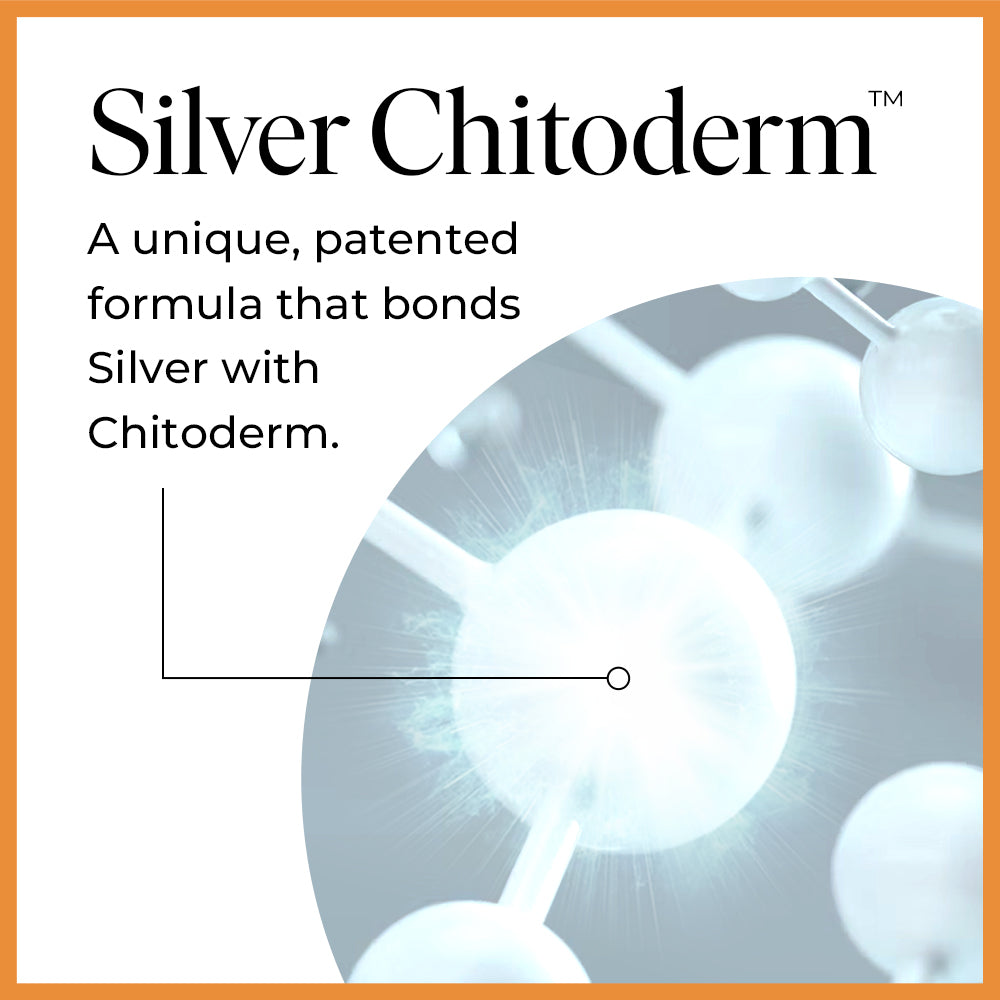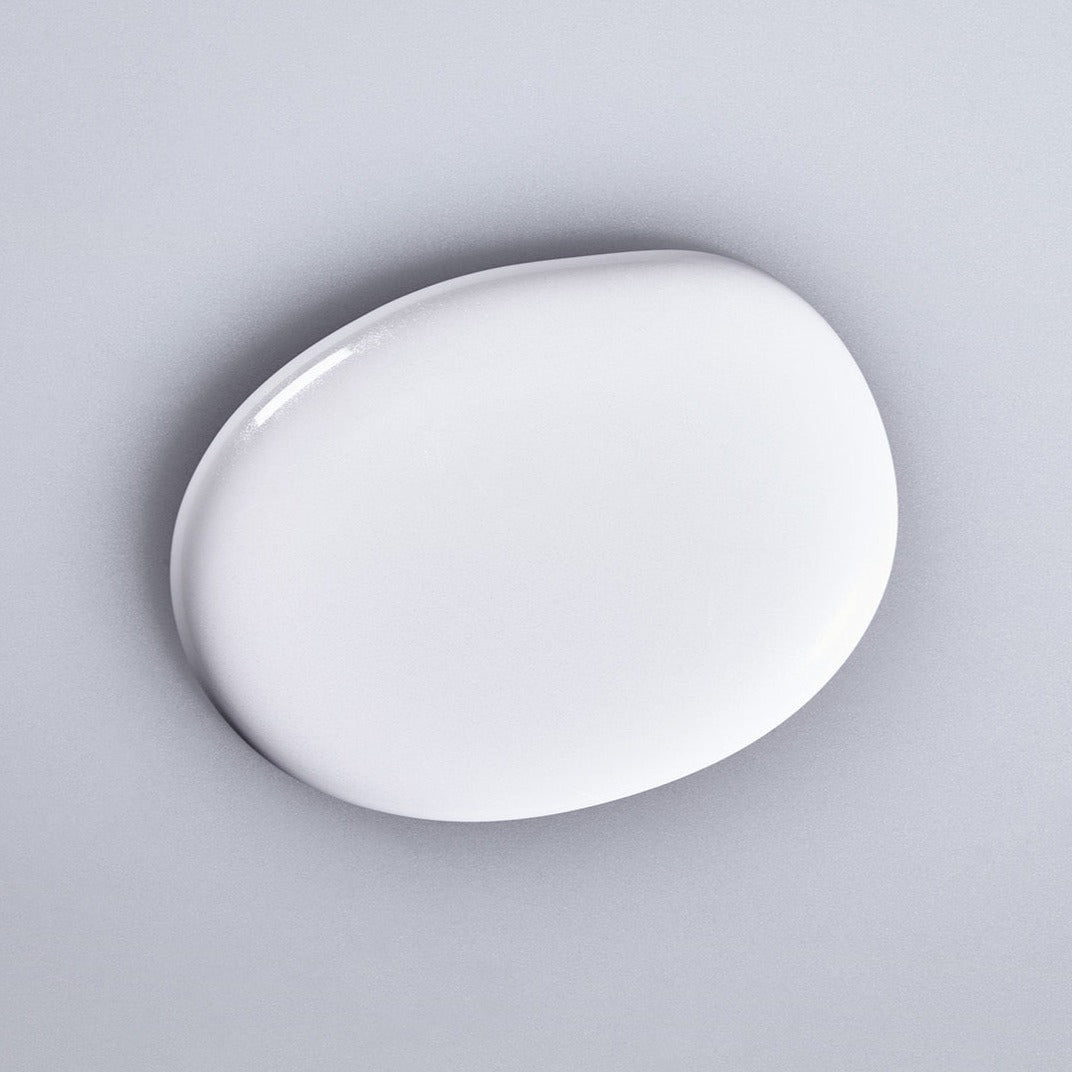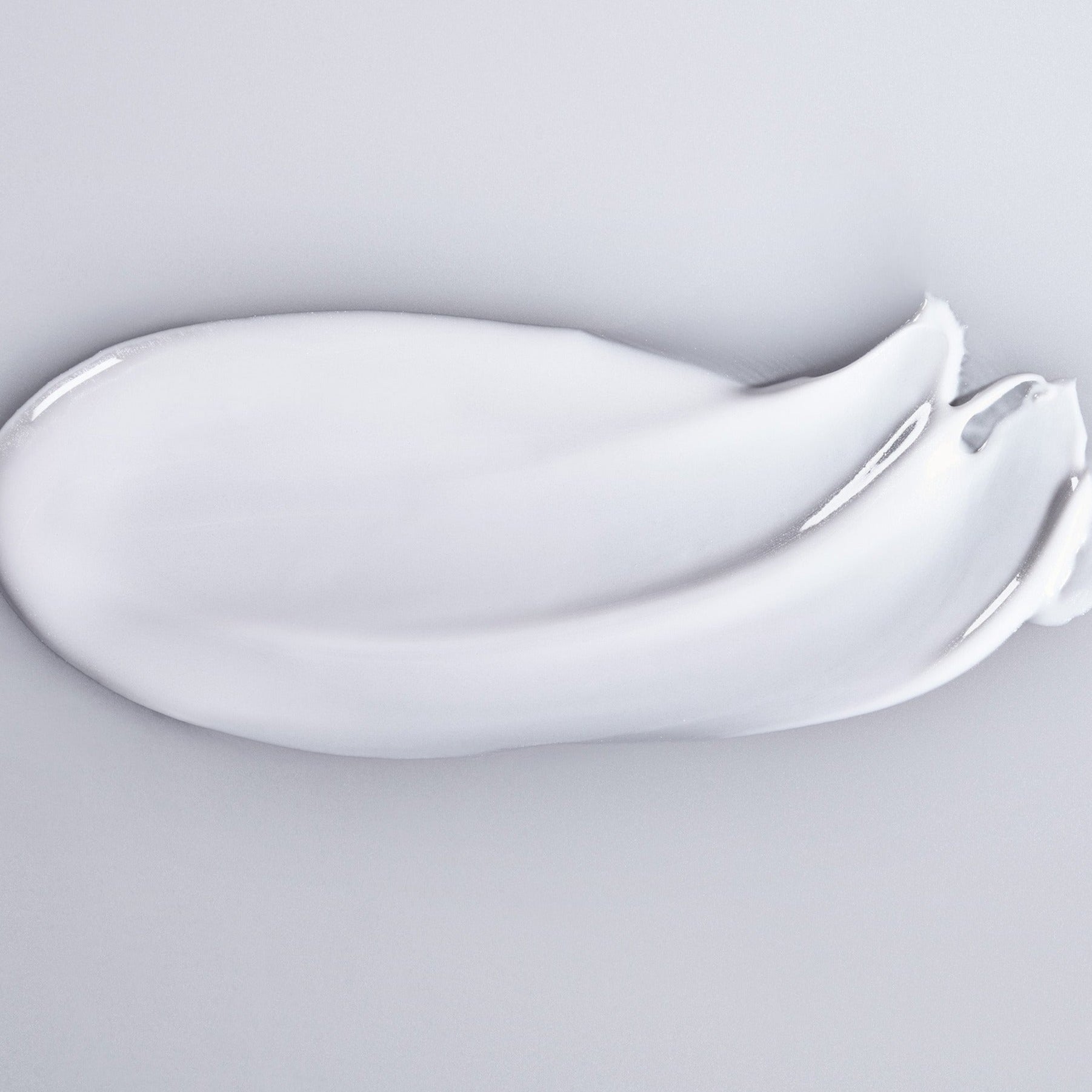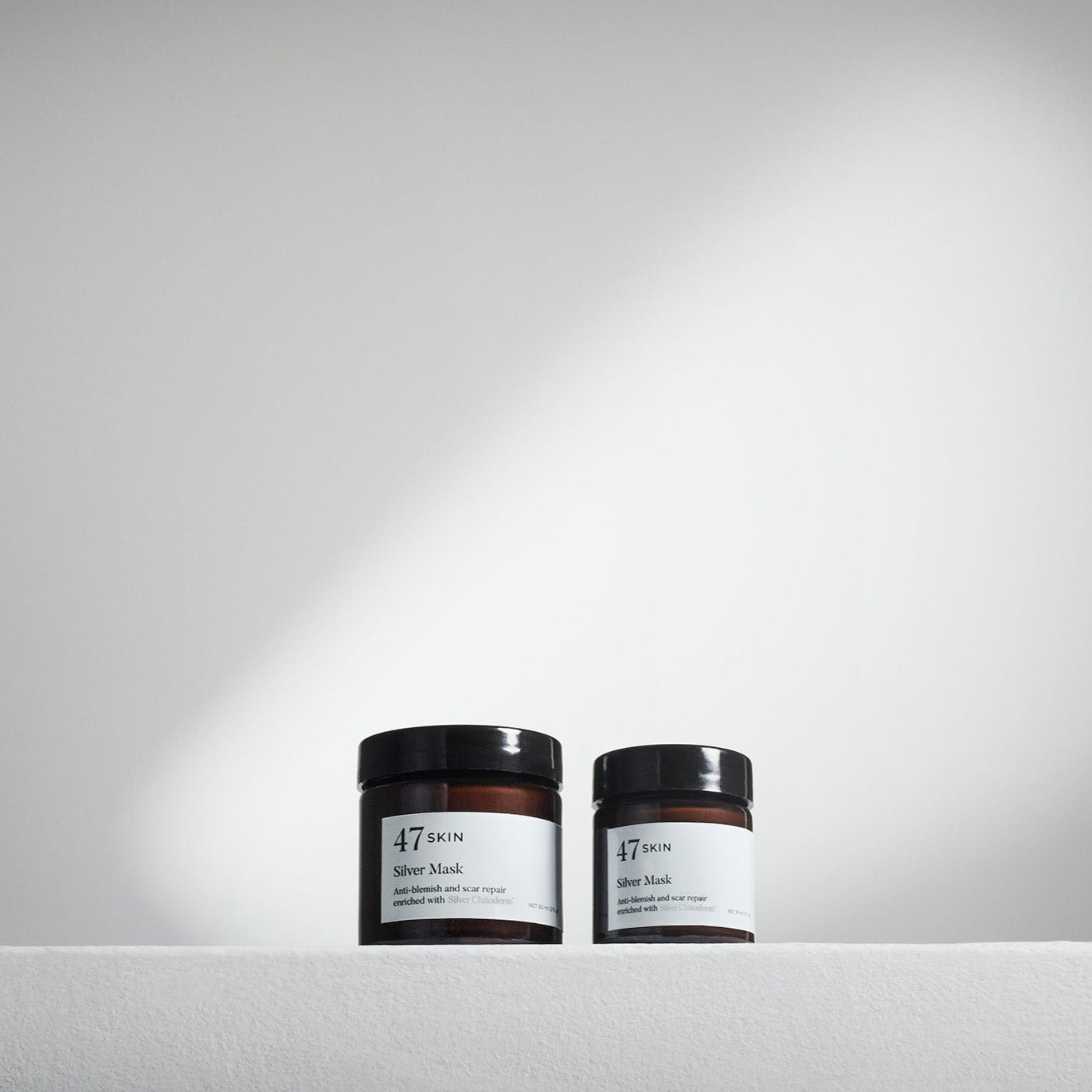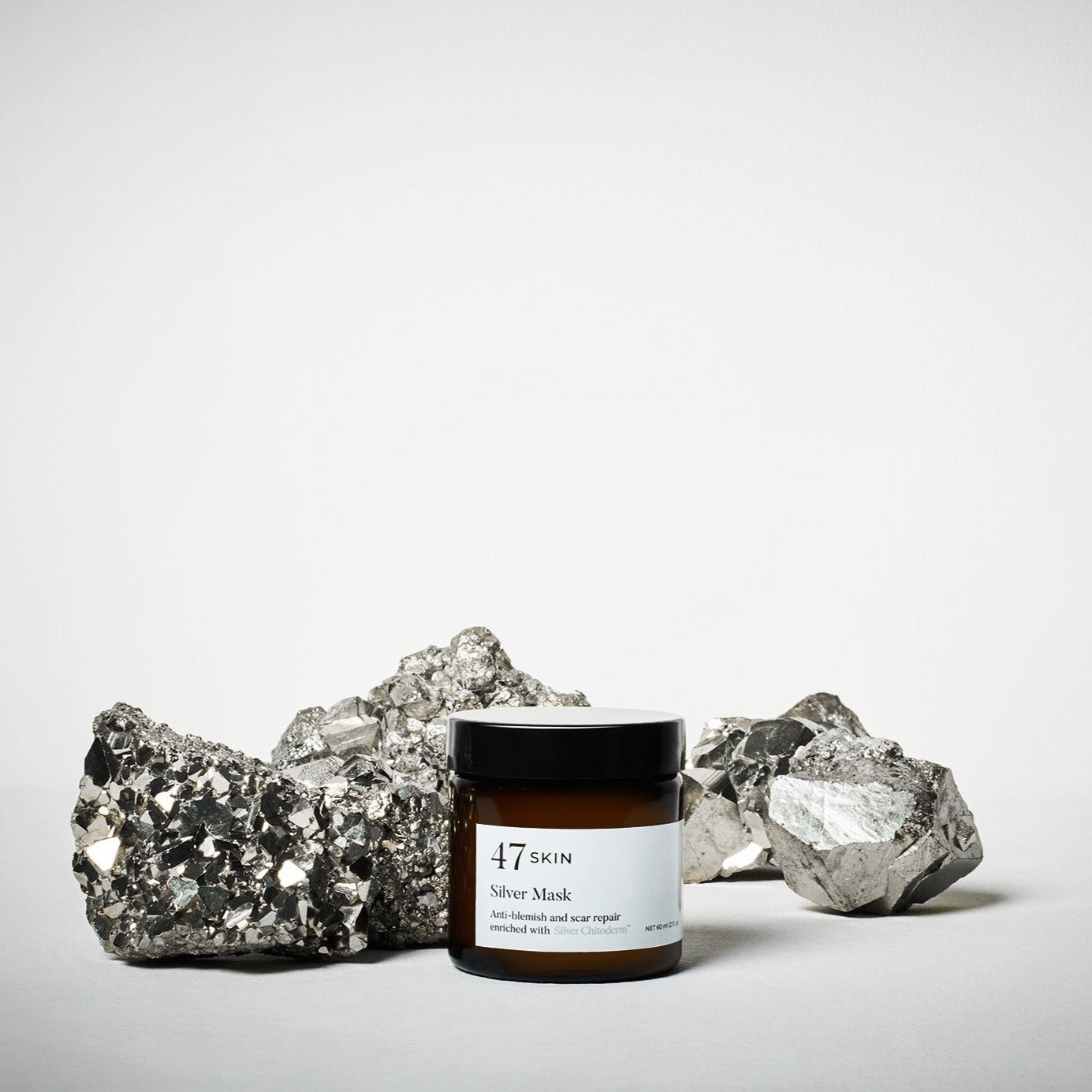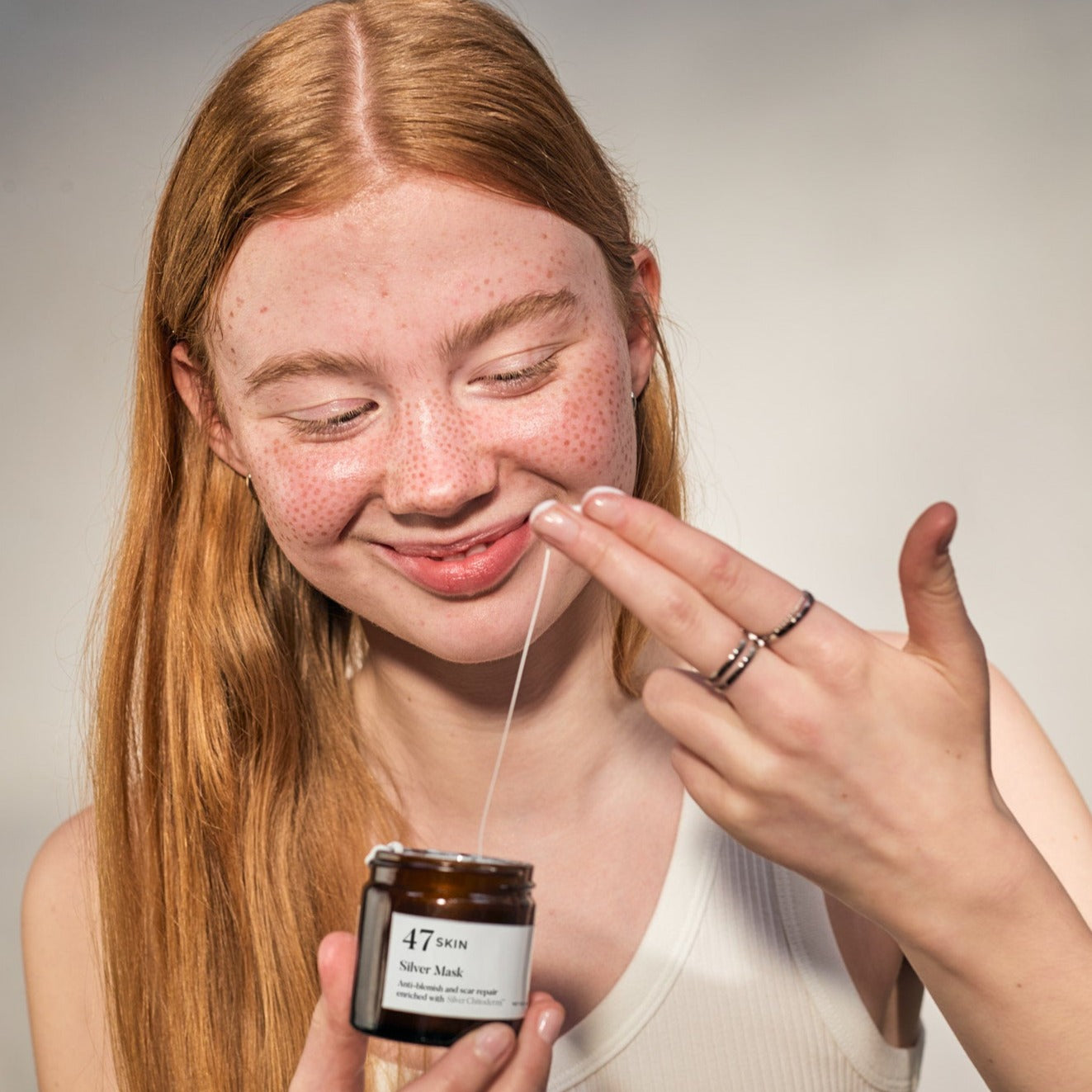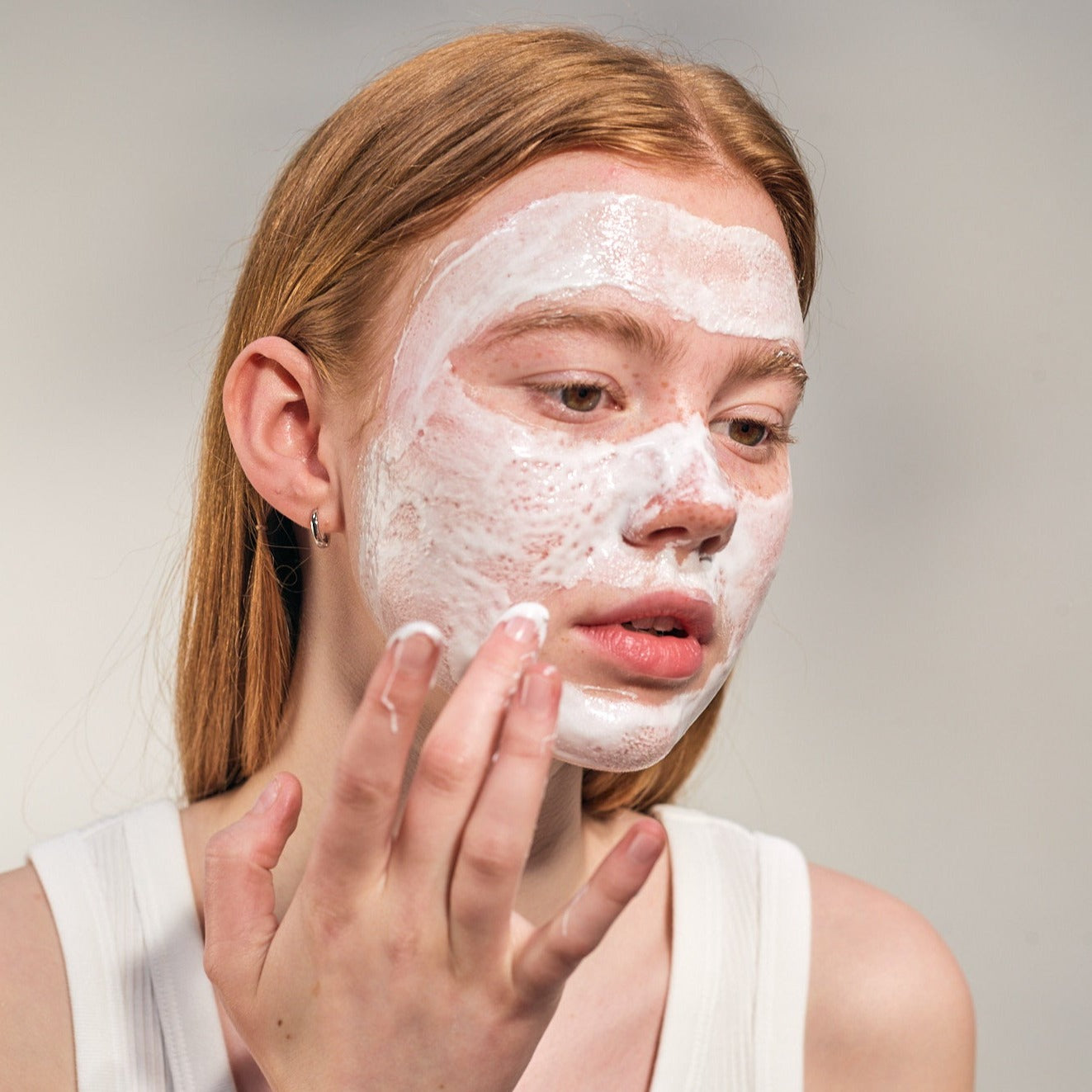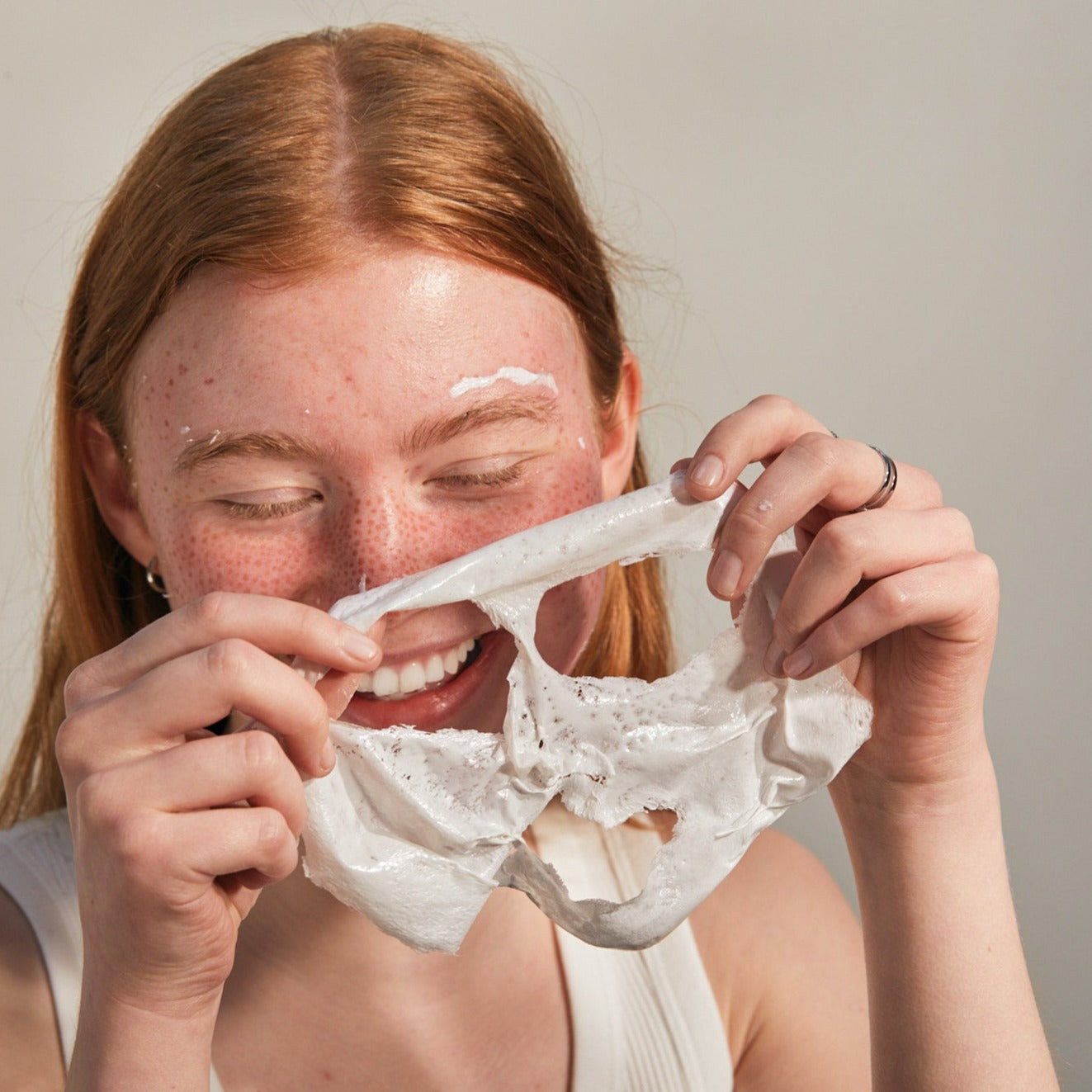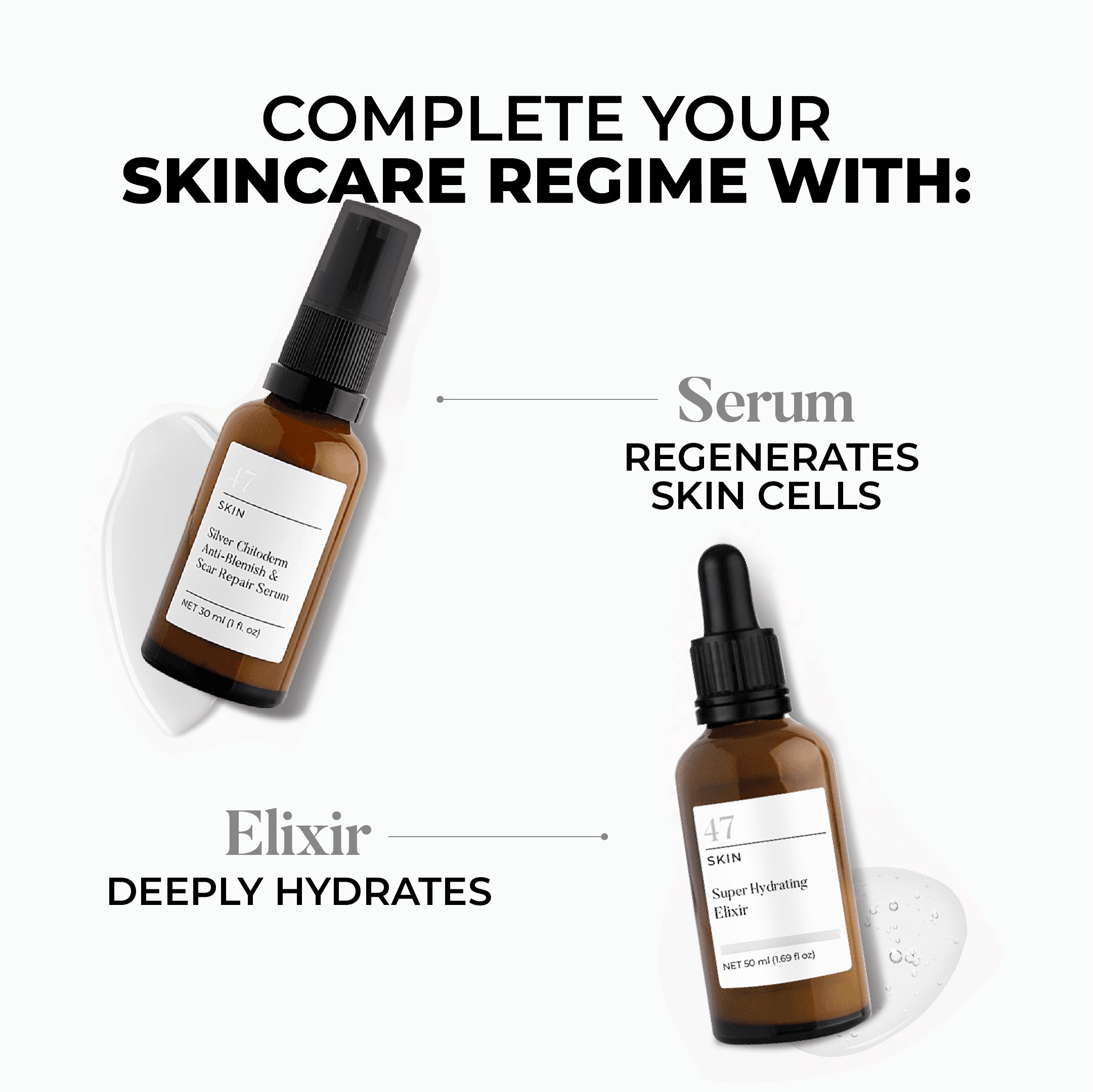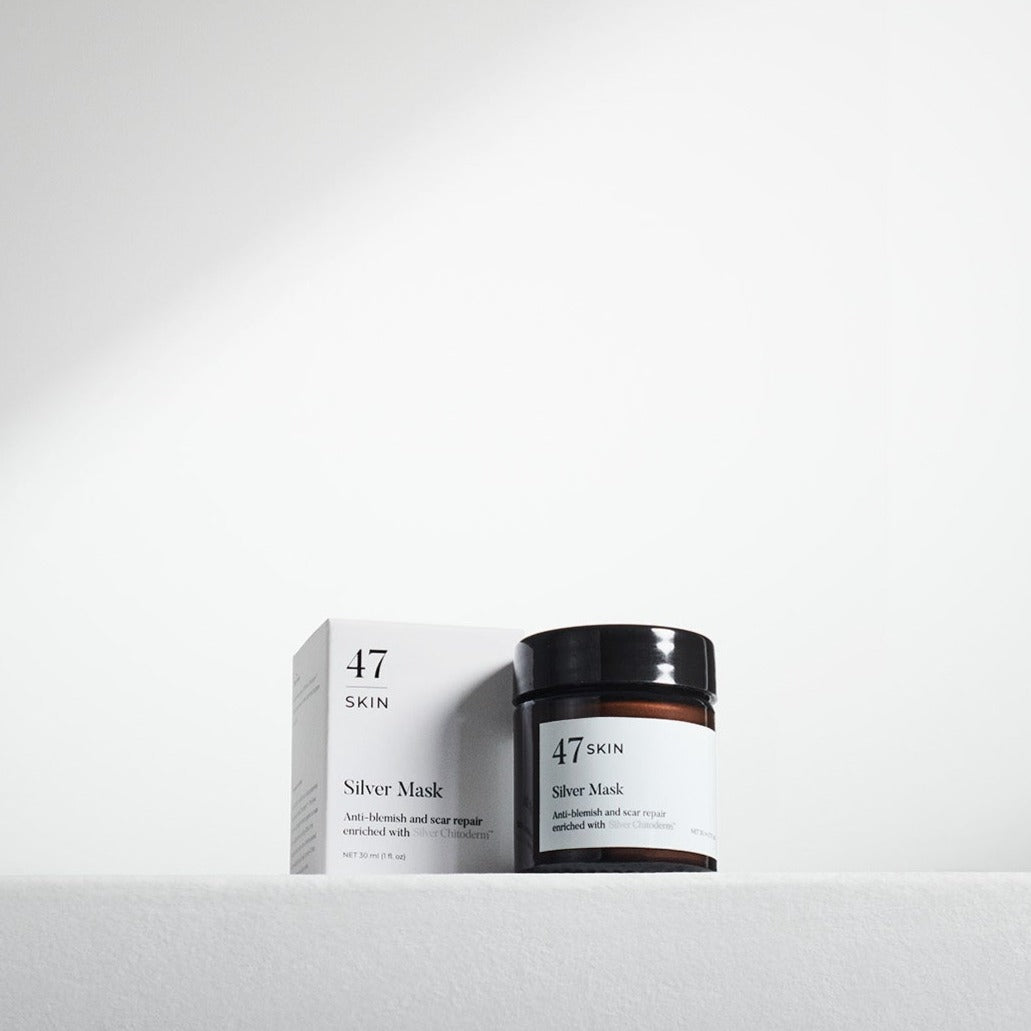 Stop breakouts in their tracks and get back your glow!
THE FACE MASK YOU NEED TO HAVE IN YOUR BATHROOM, WHEN YOUR SKIN NEEDS A LITTLE EXTRA LOVE
Use it when you're starting to break out, to help heal a flare-up or when your skin is feeling a little dull. This powerful treatment contains Silver Chitoderm, which calms inflammation and reduces the appearance of spots and blemishes, leaving your skin soft, smooth and glowing!
Or, if you're super organized, use it twice a week to keep your skin bright and clear.

The only products in the world to contain Silver Chitoderm
HOW IT WORKS
Silver Chitoderm or 'Formula 47' is the unique formula that transformed our founder's skin and caused the creation of 47 Skin.
It's made when you combine Silver and Chitoderm. It's clinically proven to kill 99.8% of bacteria, reduce inflammation and cause your skin cells to regenerate, whilst being gentle and hydrating on your skin.
This makes it an extremely powerful and effective ingredient in reducing blemishes & spots, scarring and redness, without drying out your skin.
Here's what Silver Chitoderm can do for you:
Reduce acne from the first application
Prevent future breakouts
Reduce inflammation and heal skin
Fade hyperpigmentation
Heal and reduce the appearance of scars (old and new)
Leave all skin types smooth, firm and hydrated
Help to reduce the appearance of Rosacea and Eczema
Your new 'feel good' face mask
AFTER JUST ONE TREATMENT, IT CAN REDUCE INFLAMMATION AND MAKE YOUR SKIN SOFTER AND BRIGHTER
Simply apply a thin layer to your face (avoiding your eyes and lips) and leave for 30 minutes (the perfect time to run a bath, light some candles and relax). Then peel-off to reveal a smoother, brighter complexion. Rinse off any residue.
You can even use it on individual spots throughout the day, for a quick fix and to reduce inflammation. Simply apply to the affected area in a circle shape, wait half an hour and peel off.
To get the best results, use this treatment twice a week. For the optimum effect, follow by applying our #1 best-selling Anti-blemish & Scar Repair Serum.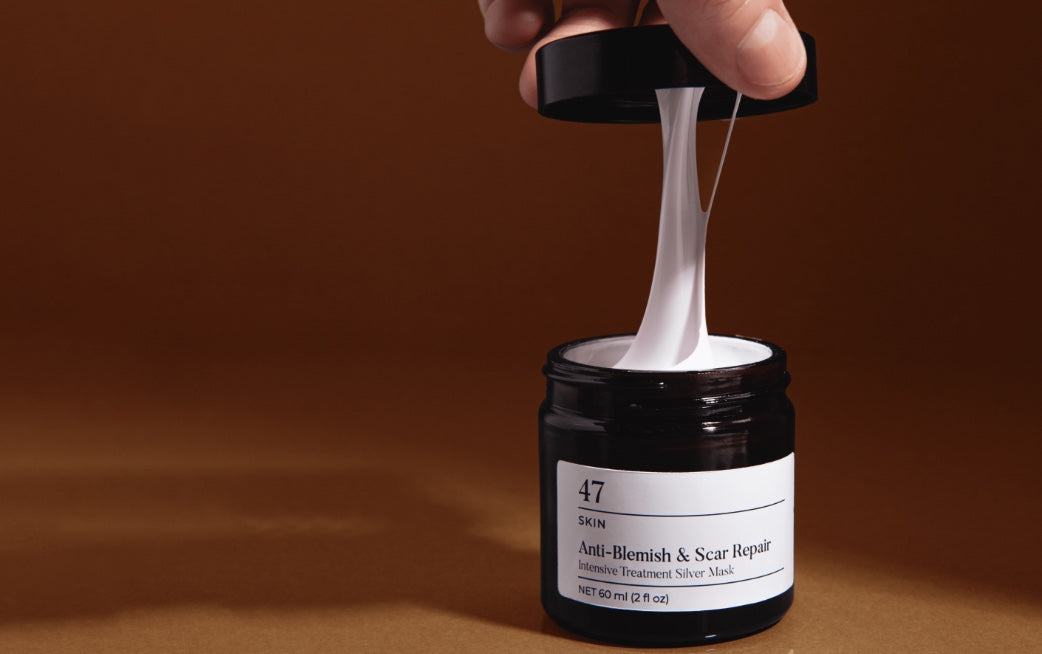 Our products are the only ones in the world to contain a unique formula of Silver Chitoderm™, which naturally:
• Clears spots and blemishes
• Fades scars and reduces fine lines
• Brightens and hydrates skin
With over 3000 5-star reviews, you can see for yourself how well it works.
What are people saying about our
Anti-Blemish and Scar Repair Intensive Treatment Silver Mask