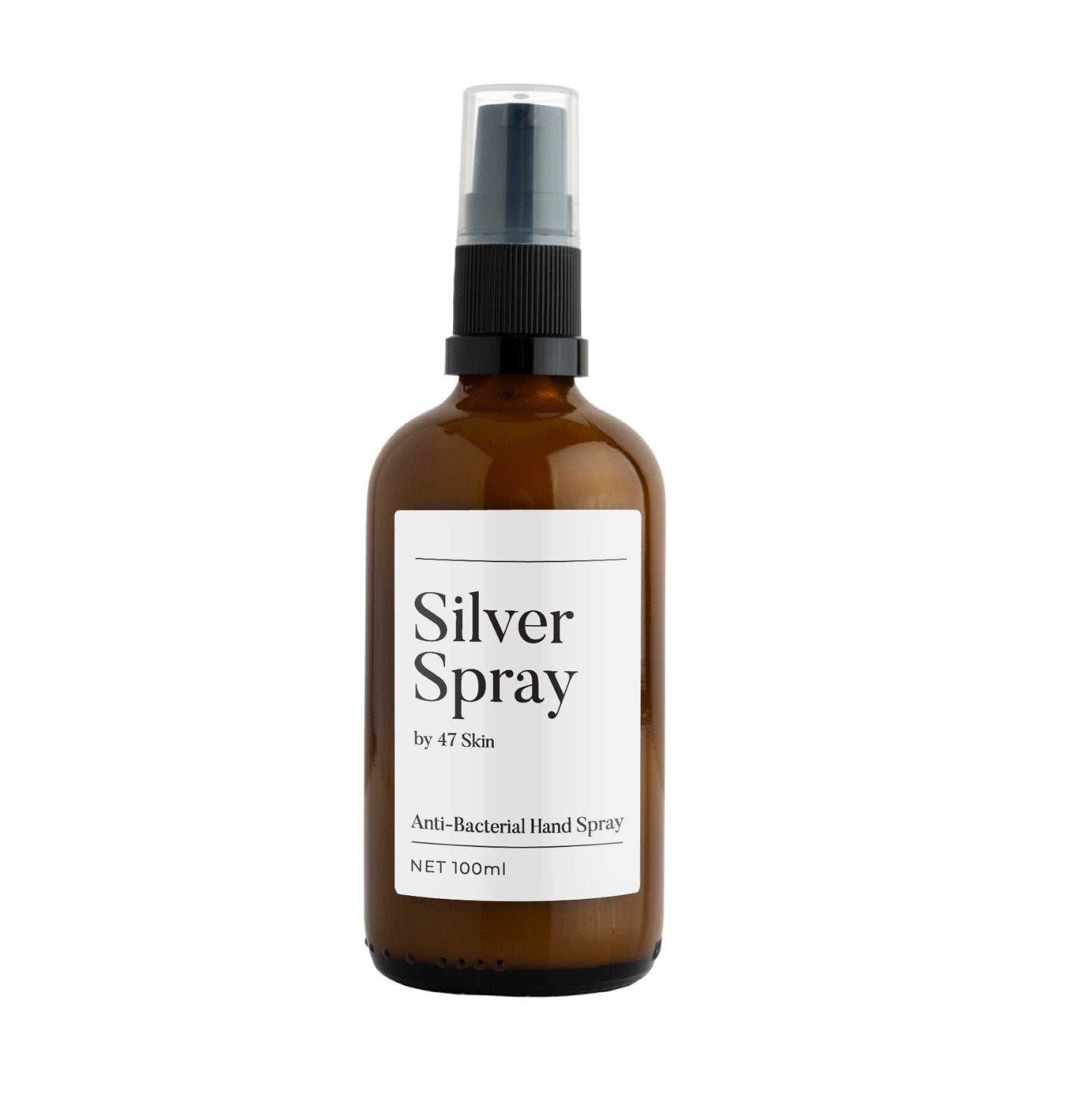 How our hand sanitiser 'Silver Spray' works and why it will keep you protected
Still on the hunt for hand sanitiser? We've got you covered.
As we all know, washing our hands with hot water and soap is essential to reduce the number of germs we carry around from place to place. As a result of the global outbreak, this has never been more important.

However, someimtes soap and water just aren't available, so having an effective hand sanitiser is key in order to minimise the chances of becoming unwell or spreading germs.
"But the shelves are empty?" you say. We hear you. We know that hand sanitiser is harder to find these days than a needle in a haystack (or I mean, toilet roll in a supermarket).

Our team of dedicated scientists have been working away in the labs for a few years to bring out our hand sanitiser 'Silver Spray'.

Here's everything you need to know about it…
What is Silver Spray?

Silver Spray is a premium anti-bacterial hand sanitising spray which is effective against bacteria and viruses. It is clinically proven to kill viruses without being too harsh, damaging or drying on the skin.
Silver Spray can get rid of 99.99% of bacteria within one minute of spraying on a surface be that your hands, your clothing, a door handle or a work top. It creates an anti-bacterial and anti-viral film that can continue to kill microbes for hours, providing you with the protection that you need in day to day life.

Why has it taken scientists a few years to create Silver Spray?
Silver Spray is not your regular hand sanitiser. It is an anti-bacterial and anti-viral spray of the best quality. It is kind to the skin because our patented active ingredient is great for skin conditioning and over all skin health, as well as protection against viruses and bacteria.

This is very different to regular hand sanitisers, which often after prolonged use can cause contact dermatitis including problems such as dryness, irritation, itching and cracking.

Not only this, but Silver Spray has also undergone several scientific tests over the years in order to ensure that it is providing the best quality protection. This series of assessments includes a quantitative suspension test for the evaluation of virucidal activity in the medical area. This test has confirmed the effectiveness of Silver Spray, by proving that it can kill viruses within 60 seconds.
How does it work, and does it contain the recommended amount of alcohol? 
Our patented active ingredient 'Formula 47' contains both Silver and Chitosan. Chitosan is 'mucoadhesive', which put simply means it can stick to viruses and bacteria. Once stuck, chitosan can break down the virus or bacteria cell wall which enables the silver to destroy it without the need for harsh chemicals or alcohol.

Silver Spray therefore does not contain any alcohol, and science proves it is not needed. The government guidelines around hand sanitisers containing 60% alcohol are aimed at businesses selling sanitisers which have too low a percentage of it, and therefore do not destroy viruses or bacteria. This is not relevant to Silver Spray due to the innovative way it kills viruses and bacteria through our patented active ingredient – Silver Chitosan.
Show me the science? We're more than happy to share our laboratory reports with anyone who wants them. We are aware that in these distressing times, trust and reassurance is key. Please do contact us if you wish to see our clinical trial or screening reports and we will send those straight over to you, no hesitation.  
Let's help stop the spread with Silver Spray.
 Words by Lauren Wallace.