Melasma, Acne and 'The Glow': The Truth About Skin During Pregnancy
A word often associated with pregnancy is "glow". If you are carrying a baby, it is all too common to be described as "glowing" or to look forward to the celebrated "post-baby glow". This saying derives from the flushed, luminous appearance that your skin commonly develops during pregnancy, due to blood levels in your body whilst carrying increasing by around 50%. In addition to this, the shift in hormone production, e.g. progesterone, during pregnancy, can cause your skin to produce higher levels of oil, resulting in the shine often associated with the glow.
However, it isn't always sunshine and rainbows, unfortunately. For people already prone to oily skin, this increased oil production can lead to breakouts, especially for those that may in the past have been vulnerable to acne flare ups prior to menstruation. Pregnancy dramatically alters hormonal levels in the body, which can also lead to pigmentation, where darker splotches appear on the body, a condition known as "melasma", which can be further aggravated by exposure to the sun. 
It's all too common in celebrity culture for well known figures to take us with them on their journey through pregnancy and motherhood, frequently expressing the joys they feel during both. Nonetheless, recently, as conversations around how carrying a child can affect a woman's body both positively and negatively have become more frequent, some have also been opening up about the less instagrammable aspects of the process, giving a refreshing insight into just how resilient and awe-inspiring the female body can be. 
Actress and Made in Chelsea star Millie Mackintosh last year posted a candid caption on her Instagram about her experiences with the additional, lesser talked about, side effects that growing a human inside your uterus can have on your appearance, much to the praise of her 1.4 Million followers. 
Speaking of the symptoms she'd experienced alongside the famed pregnancy glow, she wrote "Breakouts, it's like the week before my period all the time! I seem to constantly have an angry chin spot... also not helped by wearing a mask! I have also noticed pimples on the backs of my arms, I had these towards the end of my last pregnancy and they didn't completely go away after."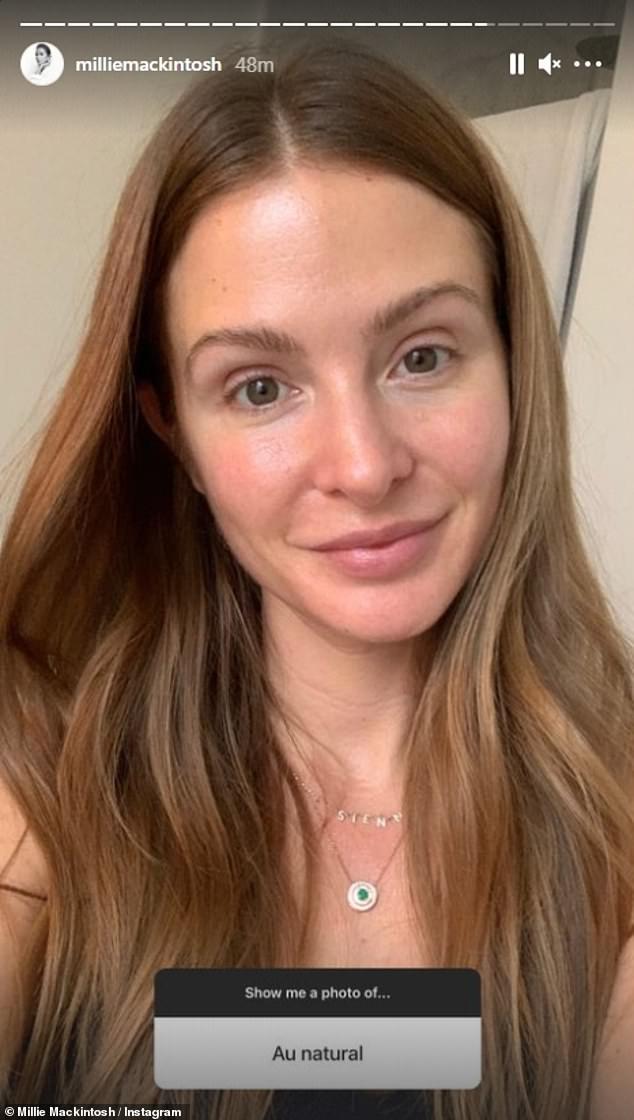 "I'm really struggling with dry and itchy knees and elbows, again I know hormones are to blame for these uncomfortable flare ups. I have been using nipple balm to soothe the itchiness and putting magnesium flakes in the bath, which is helping."
"I noticed Pigmentation last time but this time round I'm particularly noticing it on my cheeks, I have white circles under my eyes as if I have been sunbathing with goggles on! The condition is called Melasma or commonly know as 'the mask of pregnancy'. As always I have been wearing SPF50 but I'm also trying to avoid the sun and I'm using a Vitamin C serum to help brighten my skin."
"I'm waking up more often with very red and puffy cheeks, especially on the side I have been sleeping on. This got worse as time went on whilst I was pregnant with Sienna, but I've been using a cold face tool that I keep in the freezer and it's helping. On the plus side my lips are definitely plumper which is great!"
She finished the post by inviting her followers who may have gone through similar struggles to also open up about their experiences, and share any pearls of wisdom they may have for how to cope with such symptoms. "If you struggled with any of the above I'd love to hear any advice, tips or tricks that helped you during your pregnancy."
This isn't the first time that Millie has opened up about her real skin. Following her wedding to Hugo Taylor, she shared her journey with adult acne. In a series of stories on her Instagram page, she revealed that she'd seen her doctor to discuss possible causes of her breakouts. 
In an inspiringly candid selfie revealing her acne, she wrote "Decided to see a doctor about my skin to get to the root cause of my breakouts.. I think it's my hormones.. will keep you posted".
Also joining in on the conversation around fluctuations in hormones having an effect on your skin, particularly due to pregnancy, is popstar Leigh-Anne Pinnock, who rose to fame as a member of internationally sensational girl group Little Mix. She announced her pregnancy back in 2021 with a gorgeous make-up free photo on Instagram wherein she showcased both her baby-bump, and her natural "pregnancy glow" skin.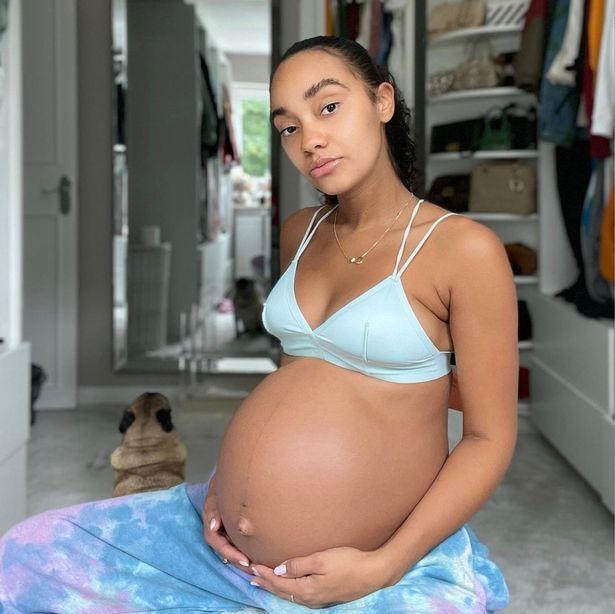 As to be expected, fans and friends alike were elated for her, and many have avidly followed her journey of becoming a mother to twins, celebrating alongside her and fiancé Andre Gray as they start this new and exciting chapter of life together. 
In spite of this however, Leigh-Anne, similar to Millie, hasn't shied away from also addressing the less glamorous side of pregnancy skin, revealing in an Instagram advert that pregnancy can also have negative effects on your skin. In an honest and personal caption, she wrote "Pregnancy has given me many bad skin days", shining a light on the more realistic aspects of the miracle of motherhood.
Just like all aspects of pregnancy and motherhood, your skin goes through a lot of ups and downs whilst and after you are expecting. The more we discuss and open up about our experiences and struggles during this momentous time in life, the better we can understand and support each other which, especially for those that may be struggling to cope, can make a really positive difference.