Dewy, Glowing Skin: Easy Hacks For Your Skin Type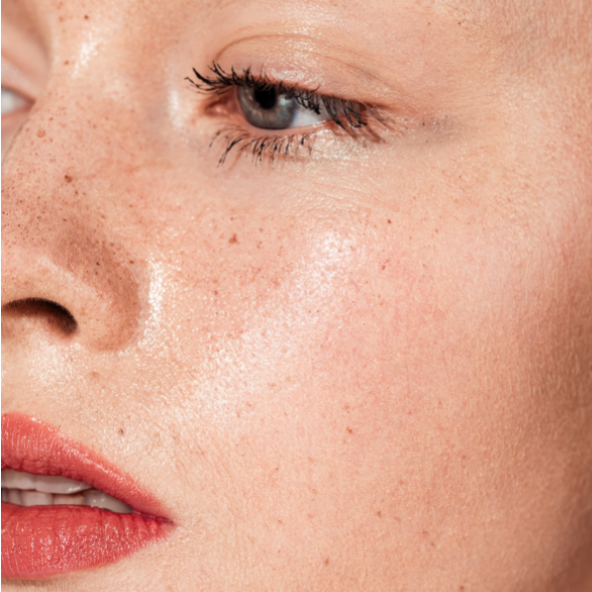 Getting healthy looking, radiant skin is something so many of us want to achieve.
And while perfect skin doesn't exist (for anyone), glowing skin certainly does!
Most people's 'go to' for getting a natural, dewy look is piling on moisturiser, highlighter & blusher and hoping for the best.
But it's about so much more than that. Everyone's skin is different and you need to make sure you're taking the right steps for your skin type.
So here are our top tips for dewy, glowing skin.
Exfoliate with sea salt before starting your make-up.

This contains minerals and nutrients that can help nourish and brighten oily skin. Mix a tablespoon of course sea salt with lukewarm water, massage into your skin and rinse thoroughly (be careful to avoid your eyes!).
Moisturise with oil free moisturiser.

Even if your skin is oily, it needs nourishment and hydration to boost radiance. Our Anti-blemish & Scar Repair Moisturiser is oil-free but will still leave your skin feeling silky soft and hydrated.
Use a highlighting powder/ shimmer

and powdered bronzer/ blusher. This will help to reduce shine but still highlight all your best bits for a fresh, dewy look.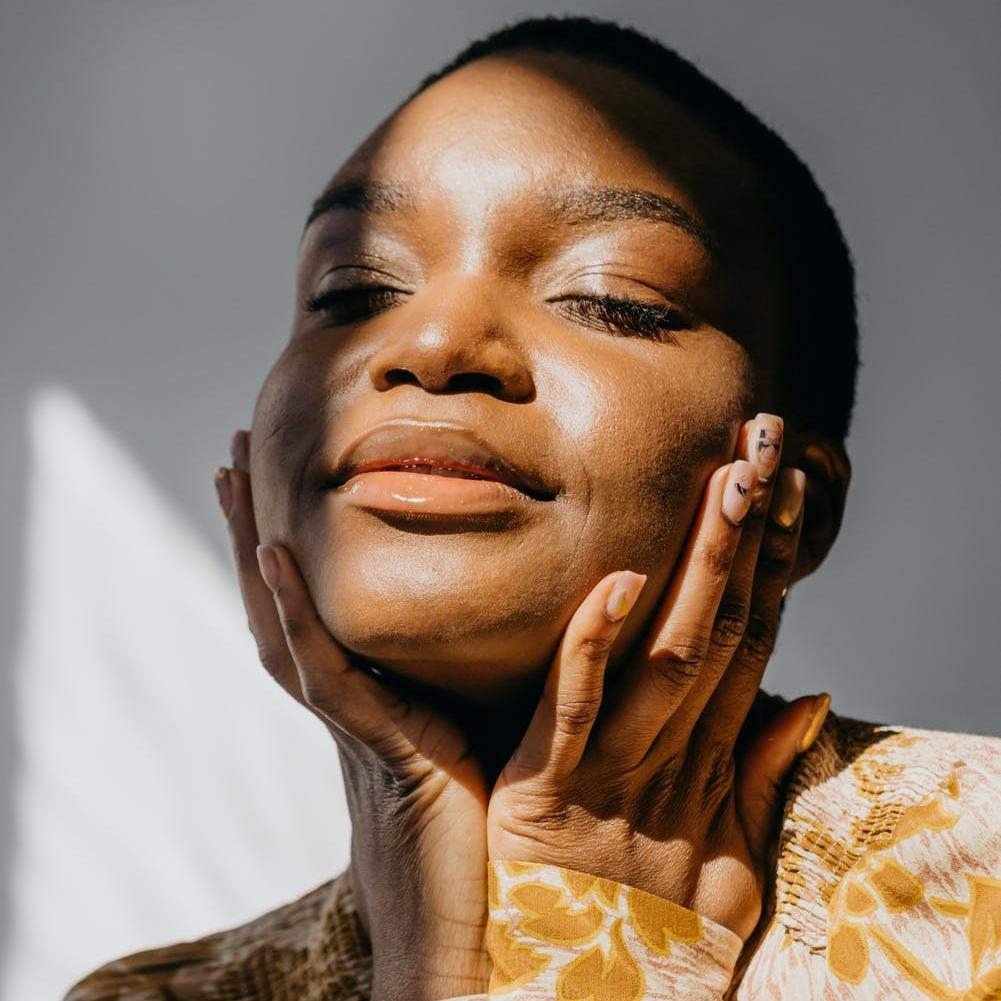 Swap powder blush for cream blusher

- this will help keep your skin hydrated (increasing glow) whilst adding colour.
If you use foundation, make sure it's oil based

rather than water based.
Start with an exfoliator.

Always exfoliate thoroughly with a beaded exfoliant to remove any dry/ flaky skin from your complexion. Massage gently all over your face in circles for a full 2-3 minutes.
Use an HA based primer.

Simply apply 2-3 drops of Super Hydrating Elixir before moisturising - this is perfect for priming dry skin before make-up and even makes your moisturiser work even better by bringing water to the surface of your skin.
Use a highlighting stick, rather than shimmer

- this will work better on drier skin types as it adds hydration and it won't flake off.
Try using a face mist.

Spritz your face with a hydrating face mist (you can make your own by mixing 3 pumps of your 47 Skin Serum and 200ml of water in a clean spray bottle). Use this before applying any products and again after doing your make-up to help it set. You can use it to top up throughout the day and keep your thirsty skin looking wonderfully juicy!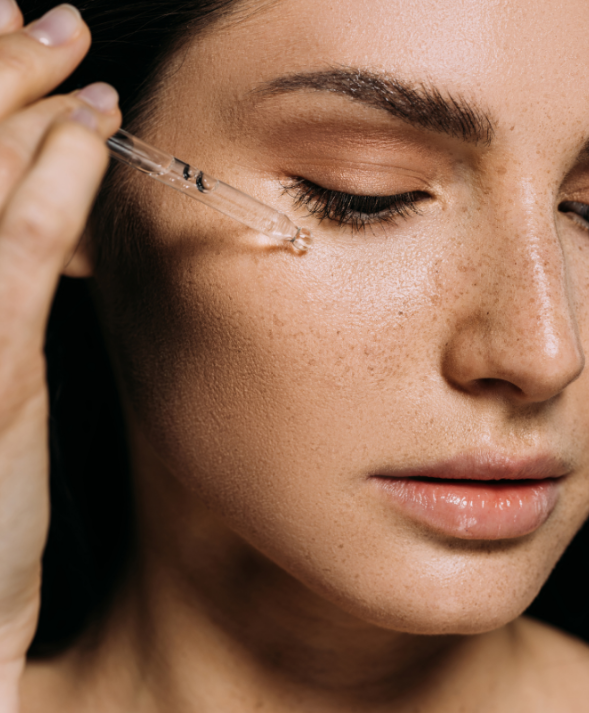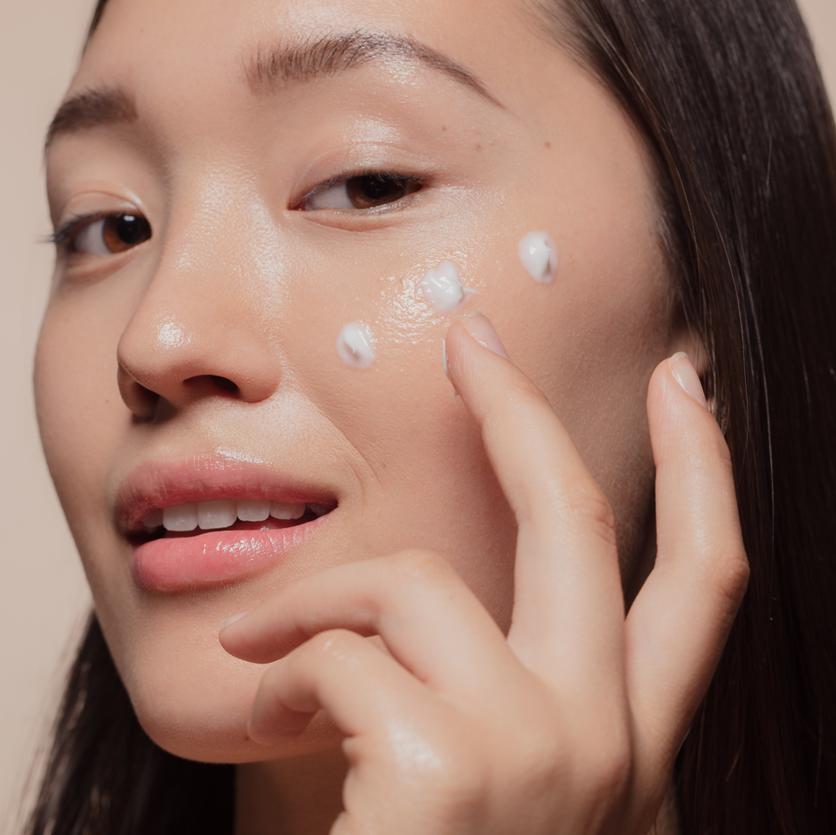 Always use a hydrating cleanser to balance the moisture in your skin.

This will help it

 look brighter and evenly hydrated. Our Everyday Cleanser is perfect for combination skin as it removes bacteria and dead skin cells whilst softening your skin.
Use different moisturisers on different parts of your face.

Use a thicker moisturiser on any dryer patches that you want to highlight (such as under your eyes/ cheek bones) and an oil-free moisturiser on any blemish prone parts.
Wet your make-up sponge/ brush before applying foundation/ concealer.

This will add moisture and help your complexion stay looking fresh and hydrated.
Apply powder only to certain areas (such as your T-zone)

 rather than all over your face, so you can maintain your natural glow but help reduce any shine.
Keep highlighter away from your nose and forehead

(where the skin naturally produces the most oil). Instead, focus highlighter on your cheekbones and under your eyebrows.
We hope these tips have been useful for you.
And remember that whatever your skin type, you always look your most radiant when you feel it.
So before you go out this weekend, make sure to do something that makes you feel good, whether that's giving yourself a compliment before you go, listening to a mood boosting playlist or wearing your favourite outfit.
And we guarantee you'll see your skin start to glow even more!
Check out our most popular content
Join the 47 CLUB for new videos, blogs and discount codes and start feeling great about your skin!