Sorry! This sale is now over, but...
...we don't want you to miss out - so sign up below for an exclusive discount code.
15% OFF all sitewide
Get ready to glow this Spring...
(sale ends soon!)
"I can see a huge, and I mean huge difference in my skin. Give it 3 to 4 weeks and if you're like me, you won't need anything else to use on your skin."
Geraldine D, 47 Skin Customer

Save an additional 15% off our ALREADY discounted 2 step bundles 
For best results, use your serum with a silver intensive mask
⭐⭐⭐⭐⭐
"I genuinely never write reviews as I don't feel that strongly about the products I end up buying (always gutting), but having used the anti blemish serum and mask for 3 weeks now, I can honestly say I can see a clear improvement in the pigmentation and blemishes I have along my jawline and on my neck from mild but recurrent acne.
The areas of my face that don't get acne but are still a bit pigmented here and there as I clearly don't have airbrushed skin, are honestly now moving towards the 'flawless' to the untrained eye. Everything just looks and feels smoother."
-Briseis, 47 Skin Customer
________________________________
To get the optimum results, we recommend using a silver intensive mask 2-3 times a week and applying serum after.
Use your serum twice daily, after cleansing.
You can get 15% off both your serum and mask with our 2-step bundles.
Anti-Blemish & Scar Repair Serum
⭐⭐⭐⭐⭐
"Magic! After the first use I could see a difference in my skin. Blemishes and dark spots had visibly reduced. After continuous use, my skin is looking amazing again."
- Jewlia M, 47 Skin Customer

_____________________________________
Our #1 bestselling Anti-Blemish & Scar Repair Serum contains Silver Chitoderm™ which kills bacteria and naturally reduces inflammation. It's incredibly effective at calming existing breakouts, helping to fade acne scars and preventing further blemishes.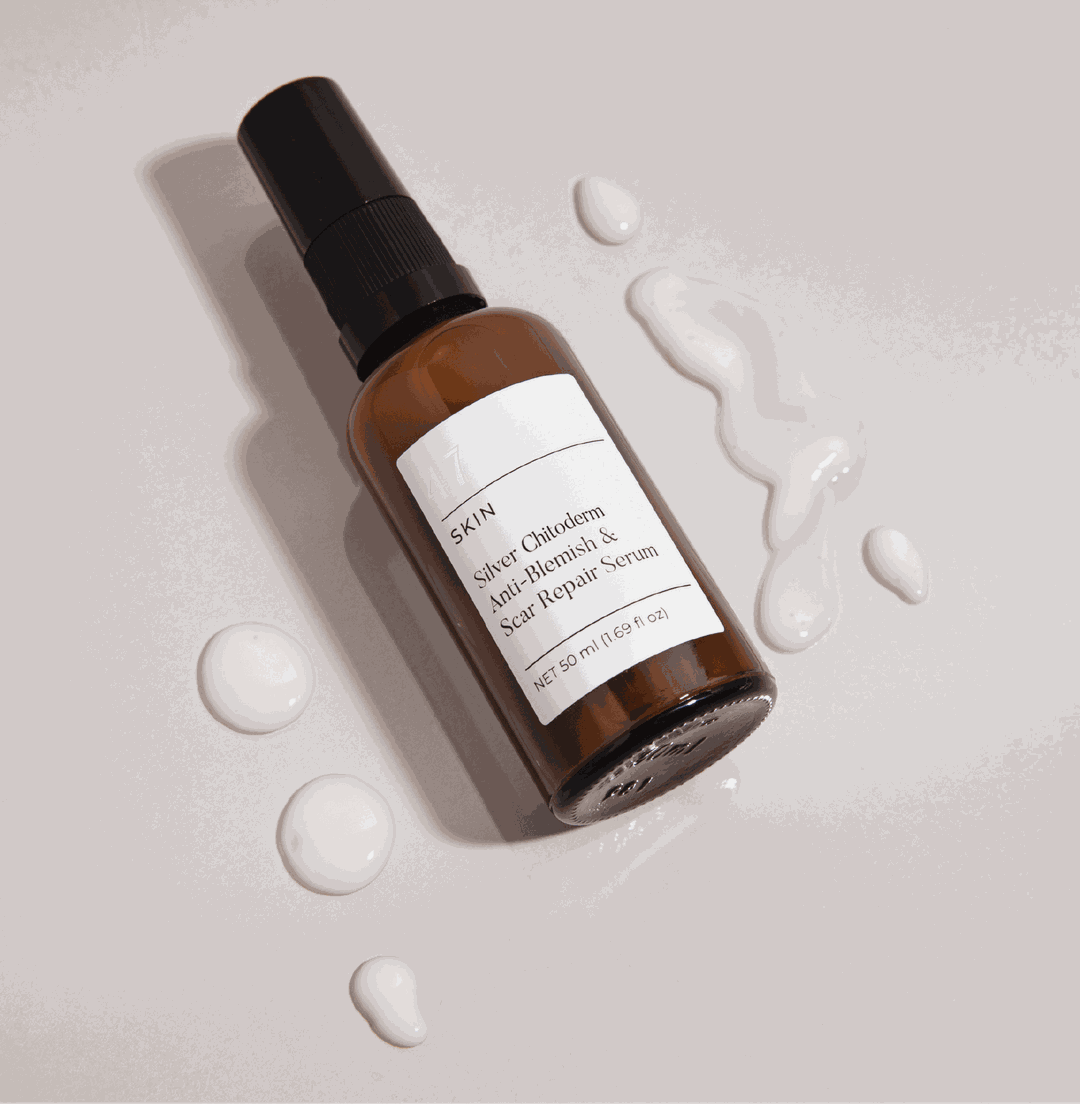 Age Defence Serum
⭐⭐⭐⭐⭐
"I'm 65 and have now gracefully accepted the accompanying wrinkles. I'm constantly searching and spending on products to give the promised glow/plumpness/smoothing to my skin. HURRAH! This works, I'm now hooked on my daily dose." 

-Lil, 47 Skin customer

___________________________________
We think every decade brings a new kind of beautiful, but it's how you feel about yourself that matters most.
Hydrating, smoothing and working its magic under the surface, this serum will help you feel great about your skin.
Made using a concentrated dose of Chitoderm, it helps you shed old skin cells, at a much faster rate. This minimises fine lines, improves elasticity and can even remove age spots.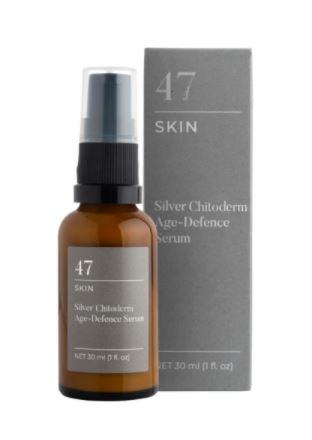 Regenerative Serum
⭐⭐⭐⭐⭐
"Works like a charm! Easy to use, and after a week I can really see my scars fading." 

-Sue, 47 Skin customer

___________________________________
This serum is designed to heal damaged skin and scars, by regenerating your skin cells at a much faster rate.
Using our exclusive formula, it's incredibly effective at reducing the appearance of dark marks and scarring.
The active ingredients fades scars and heals damaged skin. This incredible serum is powerful enough to work on both old and new scars.
Feel more confident with a more even, healthier looking complexion.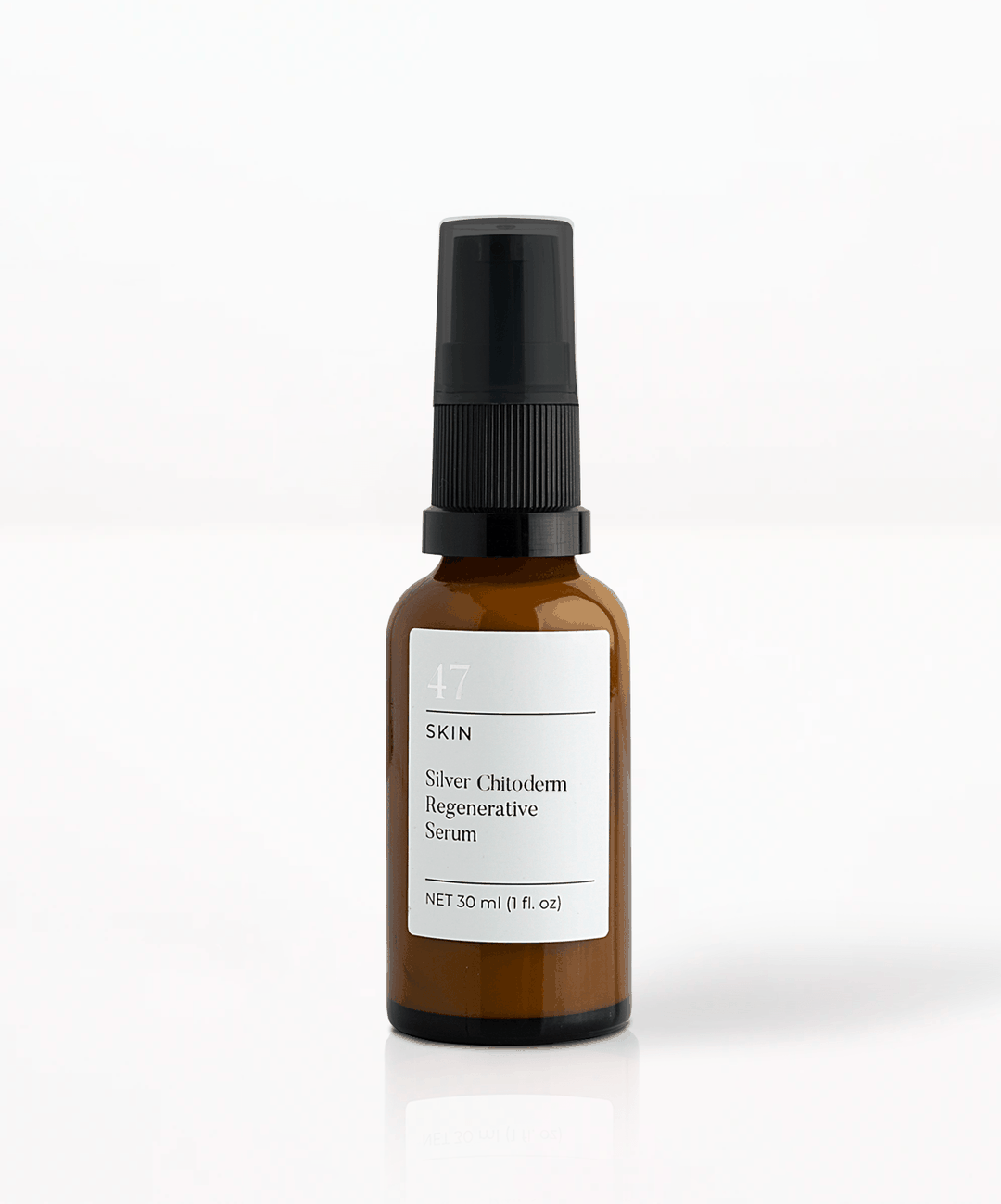 This discount cannot be combined with other discounts, unless otherwise stated.
47 Skin Ltd © Copyright. All rights reserved.