How to speak 'skin positive'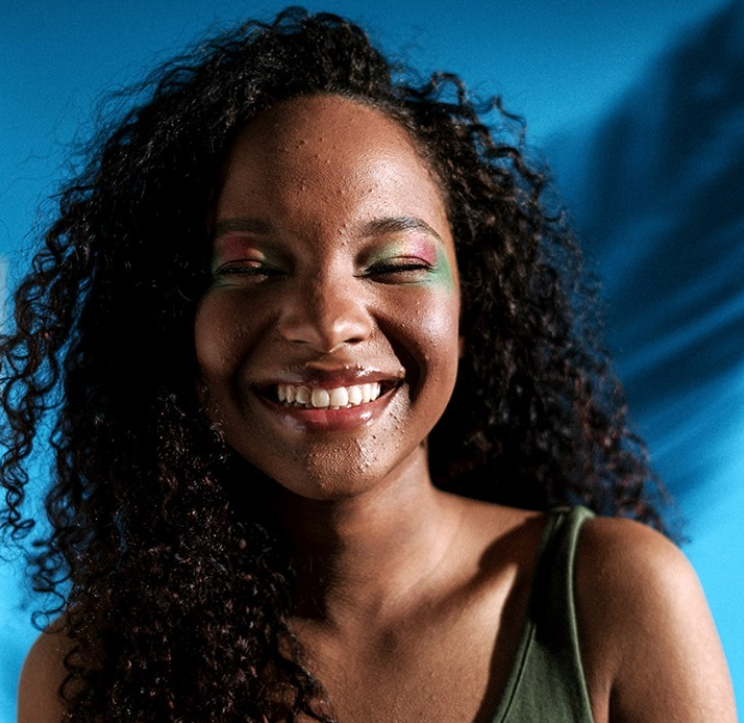 Skin positivity isn't just about feeling good in your real skin – it's also about helping spread the message that 'all skin is beautiful'.
It's about what you do and how you react to the people around you.

The way you talk to yourself, to others and on social media is so important for encouraging society to be more skin positive.
Here are some simple ways to get started: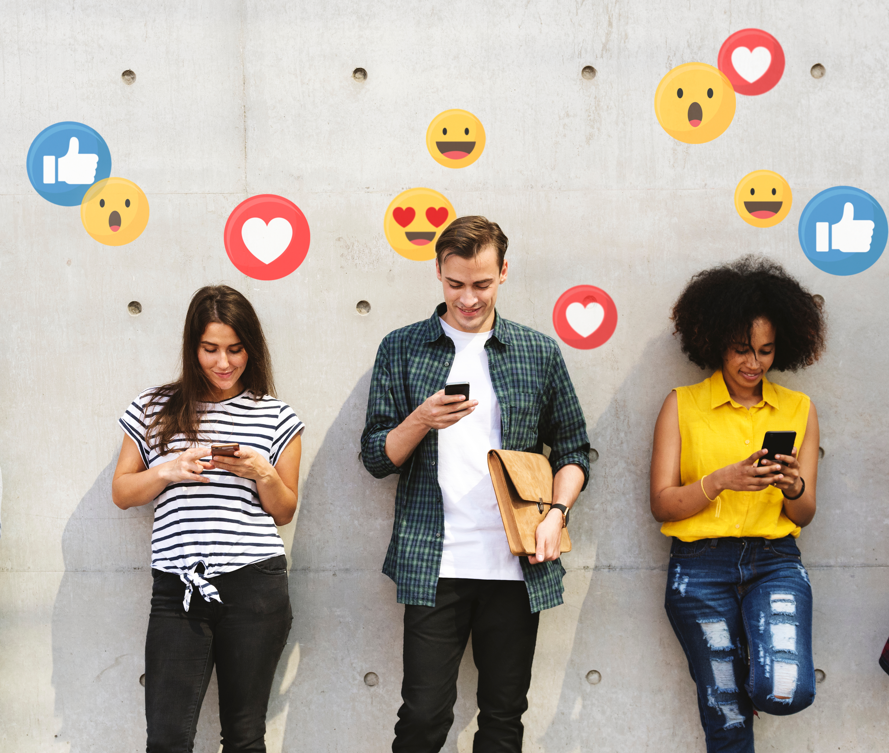 With the potential to reach hundreds or even thousands of people outside of your normal circle, what you do on social media is super important in spreading a skin positive message.
Here's what you can do:
Like and write positive comments on other people's posts

, particularly on those images which are less edited/ unfiltered. This could be friends, celebrities or anyone. Being part of a community which loves and accepts real bodies and skin will help people feel good and encourage others to do the same.
Follow skin positive influencers

– this will boost your confidence and help support the important message they're putting out. Here are some of our favourites:
Post unfiltered/ unedited photos on your own socials

. Leading by example is one of the strongest messages you can send on skin positivity. Stop searching for the perfect lighting, angle and filter and post real images of you

#justasyouare

. This will show other people that real skin is normal and they can be proud of it, just like you are.
If you're feeling confident enough, post a photo of your wrinkles, scars or one of your other wonderful imperfections

– say how and why you're proud of them. You'll likely find people love it when you're real on social media and will support you completely!
Boost your self-talk
You know that dialogue inside your head? It sometimes feels like you can't control it, but guess what? You actually can, with a little effort.
When you catch yourself saying something negative such as how terrible your skin looks today, try gently saying something positive instead, or choose not to engage with those negative thoughts.
It takes a long time to realise it but your spots, wrinkles and any other concerns are not about how your skin looks but about how you perceive it.
Even if you don't quite believe it at first, just changing your internal dialogue and catching yourself when you are saying negative things can have a huge impact on your confidence.
Think about this, if acne was considered beautiful and idolised in the media, wouldn't we all complain about having clear skin?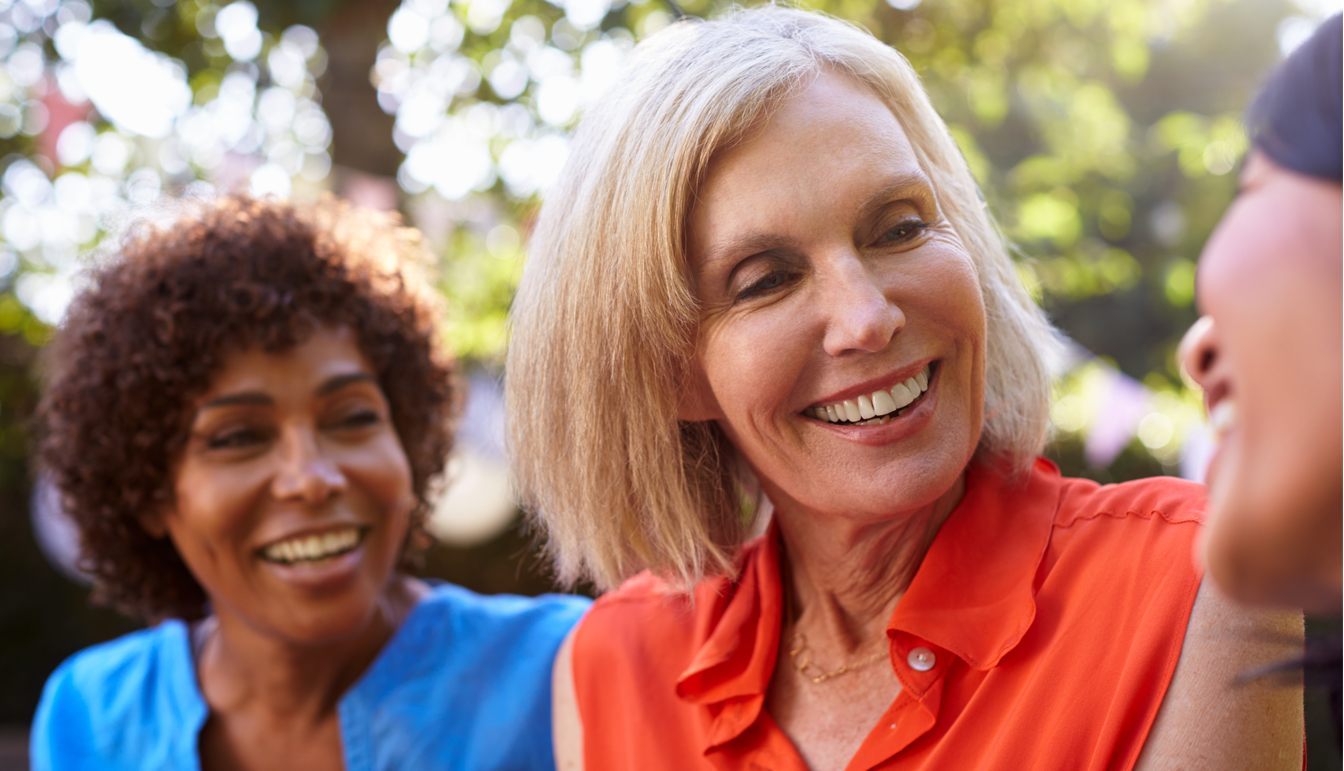 It can be tempting to complain to your friends about your blemishes. This can be so ingrained that you do it without thinking or realising the negative effect it could have on whoever is listening.
Instead of self-bashing, try this:
Tell your friends how much you must have smiled in life to have the fine lines next to your lips

, or explain that you're not worried about getting wrinkles, as they are a natural part of living your life. Or perhaps, you don't even mention them at all.
Do the same for your body

– the way you speak about your body to those around you will not only help you feel more confident but also help them feel better about themselves.
Tell people how good your skin care routine makes you feel

. If you're stressing about using loads of different products to tackle each 'problem' on your skin, you're going to be left feeling frustrated (and probably irritating your skin, too!). Nobody's skin is perfect and striving for it is exhausting for you and those around you. Instead, use the products that make you feel good about your skin and lift your mood. Whether that's just popping on your serum before bed or having a weekly pamper session.
Watch your language
A situation many of us often find ourselves in is on the other end of a friend complaining about their skin, weight, hair or whatever else they're worried about.
Of course, a good friend would never agree, but sometimes the way you respond can make all the difference.

Instead of saying 'no-one notices that' or 'it's not that bad' or 'don't be silly' or even 'my wrinkles are way worse!'– try giving them a positive message or compliment instead.
The more specific, the better and it doesn't even have to be related. You might say 'Your wrinkles are natural and beautiful, and you have such fantastic, curly hair which always looks amazing'.
The more we show other people that real skin is normal and that perfection is an illusion, the more they will follow us.
We can talk about skin positivity all we want, but it's what we do and say to ourselves and each other that will make the biggest difference.
Do you have any advice for being more skin positive? Share it in the comments below!
Check out our most popular content
Join the 47 CLUB for new videos, blogs and discount codes and start feeling great about your skin!