5 LOVE ISLAND STARS WHO GOT
REAL ABOUT THEIR SKIN
Ah, Summer, the season of holidays, festivals and… Love Island!
Though the popular ITV2 show never fails to bring us drama and entertainment, many of us year after year find ourselves comparing our bodies and skin to that of the stunning bombshells that grace the Love Island villa. It's easy to assume that these contestants don't have an insecurity in the world, least of all their complexion. However, as we grow increasingly aware of how social media airbrushes reality, many high profile figures, including those that have graced our screens during previous seasons, have come forward to speak openly and honestly about their skin, and, as it turns out, not everything is as picture perfect as social media and reality television can make it seem.
Here are five former Love Island contestants that have opened up about their journey with skin positivity.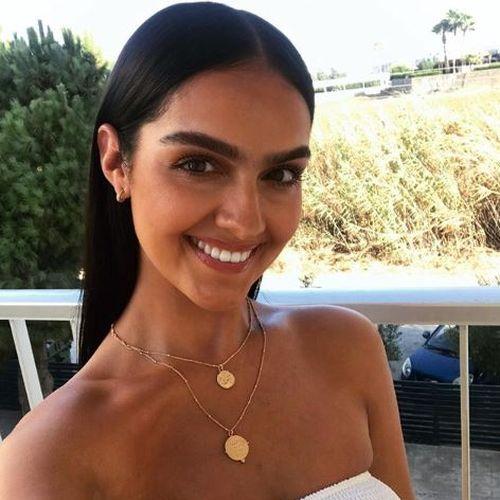 SIANNISE FUDGE
Season six runner-up and Bristolian beauty Siannise Fudge received praise from fans and followers when she posted a glammed-up selfie to Instagram in Summer last year. Ditching the filter, Fudge wrote "Cut crease is my new fave look! Oh and peach lipstick. P.s let's normalise real, textured skin – embrace it!", much to the delight of her followers, many of whom expressed their admiration that Siannise was showing her real skin, and, as one person commented, letting "skin be skin."
In a time where many present and former Islanders feel pressured to look airbrushed, it's encouraging to see someone as popular and loved as Siannise celebrating her unretouched skin, as we all should!

FRANCESCA ALLEN
Essex born Francesca Allen won the hearts of viewers in season five with her trendy outfits and friendly attitude. The former islander has been candid about her struggles with acne, and the scarring that she has experienced as a result, opening up on social media in 2019 about how dietary choices and squeezing spots have often caused flare-ups in the past. Talking about her time in the Love Island villa, Allen told her Instagram followers "I remember being in the villa and thinking "all these girls are so beautiful and flawless' and there were guys I was trying to impress." Despite this however, she didn't let her insecurities get to her, saying that "I wasn't gonna start sleeping in makeup - I haven't slept in makeup my whole life - I would have made it worse in the long run and I would have felt even more conscious of my face… so I owned it".
Francesca's honesty and positive attitude about her skincare journey is a breath of fresh air, and something that many of her followers will not only relate to, but be inspired by.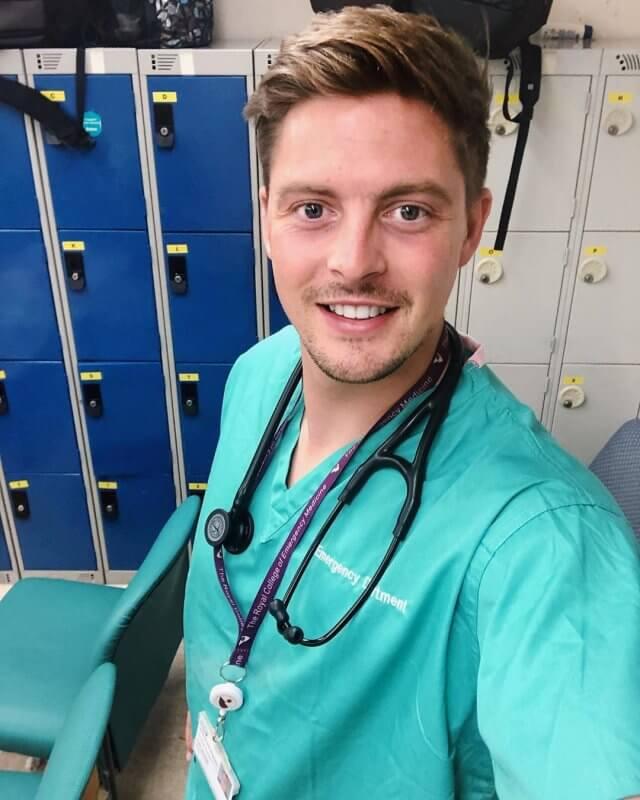 DR ALEX GEORGE
Dr Alex George entered the Love Island villa back in season four. Following the outbreak of COVID-19, Dr Alex George has shared his experiences working on the NHS frontline, including the acne he has experienced as a result of wearing masks for long periods of time. Taking to Instagram in 2020, he referred to his condition as "maskne", and revealed he had been taking steps to switch up his skin routine as a result of these breakouts. He wrote "I was quite nervous about posting this, I have had acne most my life and it's affected my confidence hugely over the years." He stated that although the effects that mask wearing has had on his skin "might not seem like a big deal" in the bigger picture, that it "has been frustrating." 
He followed this by sharing his own personal skincare tips in a Youtube video, a gesture that undoubtedly has helped many followers, both male and female, who experience acne, feel heard and supported. He has expanded on his experiences with acne since, talking earlier this year in an Instagram post about how acne made him "self conscious and unhappy" throughout his teenage years, though encouraging any fans going through the same to not lose hope. With influencers like Dr Alex highlighting the prevalence of acne, fans and followers can hopefully learn to be more accepting and unashamed of their skin.
MOLLY-MAE HAGUE
Without a doubt, Molly-Mae can be considered one of Love Island's biggest success stories. Since appearing on season five of the show, she has found not only an enduring love with fellow Islander Tommy Fury, but also a wide and loyal fanbase. Last year the popular influencer and entrepreneur revealed she was experiencing painful acne in a video where she got candid about her make-up free skin. In the video, she said "I'm not even going to try and fraud you guys with a filter right now because this is the reality". 
"I'm just sat here icing my new spots, my new friends that I developed overnight" she told her followers, before saying she was "just rolling with it". With a platform as large as hers, it's heartening to see Molly-Mae being so real and honest about her skin, and the often unpredictable nature of breakouts.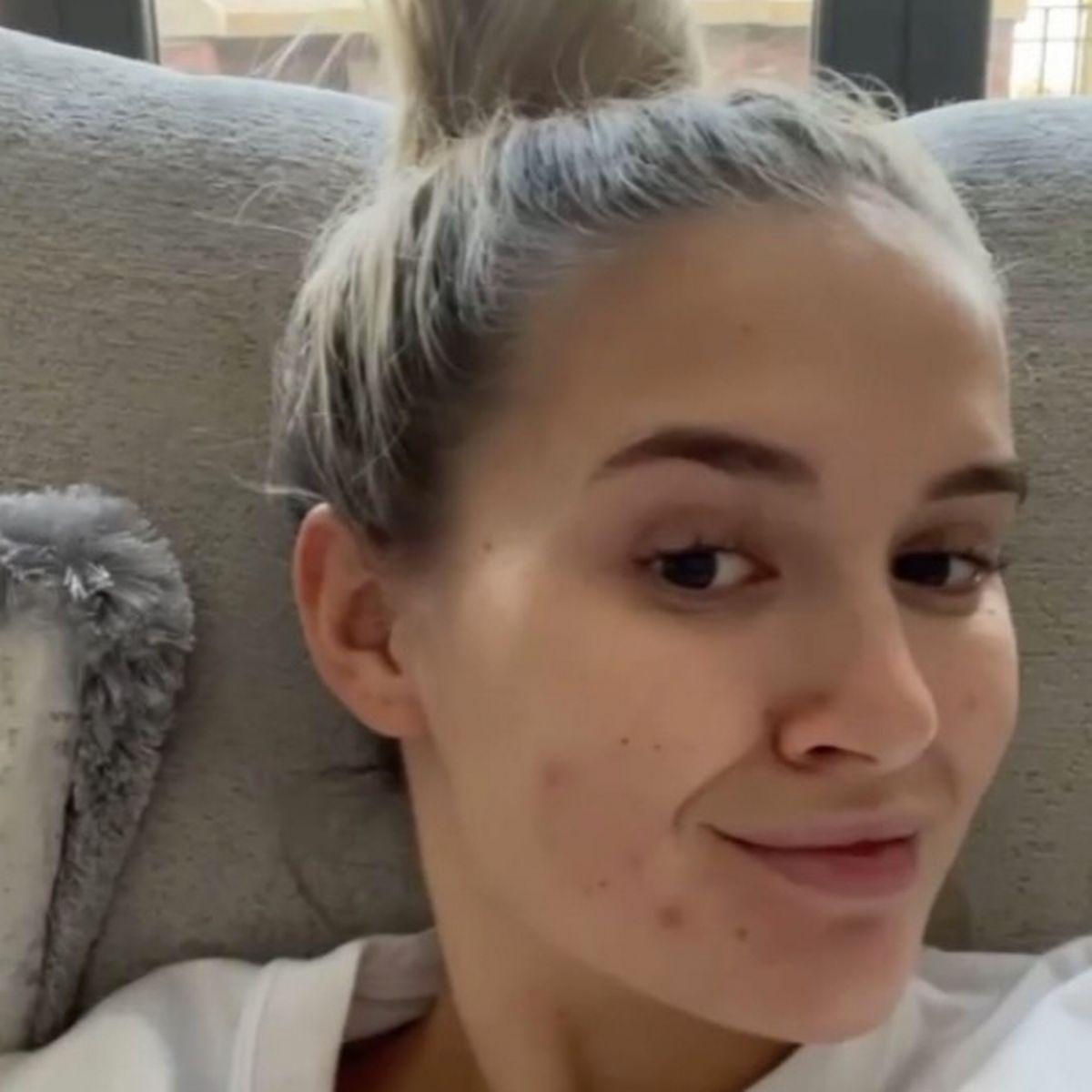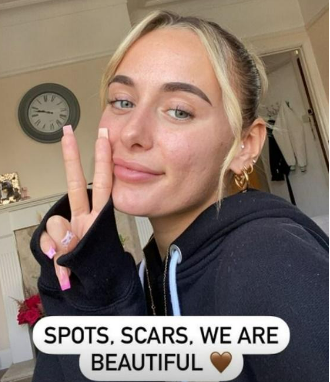 MILLIE COURT
Love Island season seven winner Millie Court has long been frank about her adult acne, sharing photos that document her 'acne journey' to her Instagram story, and aiming to normalise real skin by reassuring her fans that nobody is perfect, and that it's totally okay and common to struggle with your skin.
She posted a photo of when she was at her lowest, claiming that during this time she "felt the most insecure I've ever felt." Speaking about when she first began experiencing acne, a year before entering the Love Island villa, she told her followers in a 2021 story "I started getting acne about a year and a half ago, I couldn't figure it out, when I went to the dermatologist, she helped me realise it was down to my implant." 
Though she shared tips to reduce scarring and prevent breakouts, Millie reminded her fans that "nobody is perfect. I still get spots to this day, spots won't go forever, let's embrace them. It's normal and we are normal people". As well as illuminating the links between birth control and skin health, Millie's honesty and pledge to love herself regardless of breakouts serves as an uplifting message to those finding it tough to accept their imperfections!