5 Celebrities That Have Embraced Their Stretch Marks
Stretchmarks are a normal consequence of growth and life – this is a simple truth. They can tell tales of personal trials and tribulations overcome, and the tumultuous process of bringing life into the new world. In fact, 75 to 90 percent of pregnant women are likely to develop the marks. They've been referred to by many as "battle scars" and "tiger stripes", however unfortunately there still exists significant stigma surrounding this very natural part of life. 
In order to help dismantle the embarrassment that some people may feel about stretchmarks, many well-known faces have taken to the press and social media to showcase their own experience, and lead by example by learning to love the skin they're in. Here are just a few famous faces that have joined this movement...
Ashley Graham
Last year, model Ashley Graham, famed for her body positive and size inclusive stance, which has been making waves in the fashion industry, took to Instagram last year to share with her 19 million followers her pregnancy stretchmarks. She posted a picture with the touching caption "Justin says my stretch marks look like the tree of life".
At a time when one should be celebrating expanding their family, many women feel ashamed of developing stretchmarks, despite it being a common occurrence. Ashley's analogy of her stretchmarks resembling growth and new life is quite a beautiful one, and undoubtedly has helped a lot of fellow women celebrate this particular aspect of pregnancy.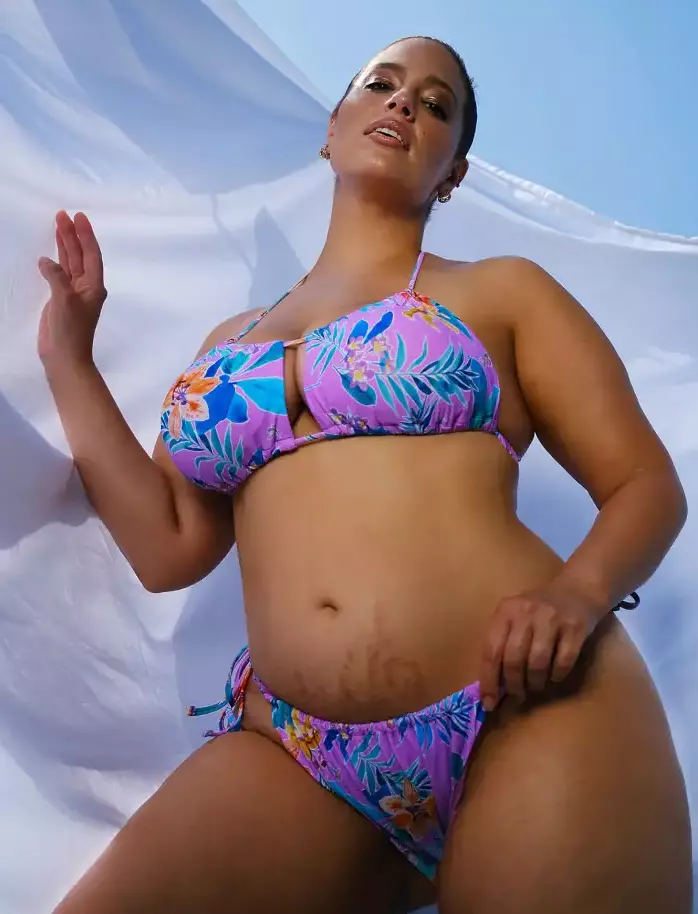 Stacey Solomon
Having made her television debut as a contestant of the X Factor, Loose Women panellist Stacey Solomon is without a doubt regarded as one of the realest, and most loveable British celebrities on the scene. This relatability also extends to her experience with body and skin positivity. After receiving a message from a fan praising her for exposing her midriff on social media, Stacey spoke on her Instagram story about her stretch marks, naming them "natural glitter".
She wrote "You are never alone. And you are perfect. So perfect that you can wear/say/do whatever you want if it makes you happy. And you deserve to be happy."
"The truth is, stretch marks are natural glitter, scars are stories and veins keep us alive. Your body is incredible."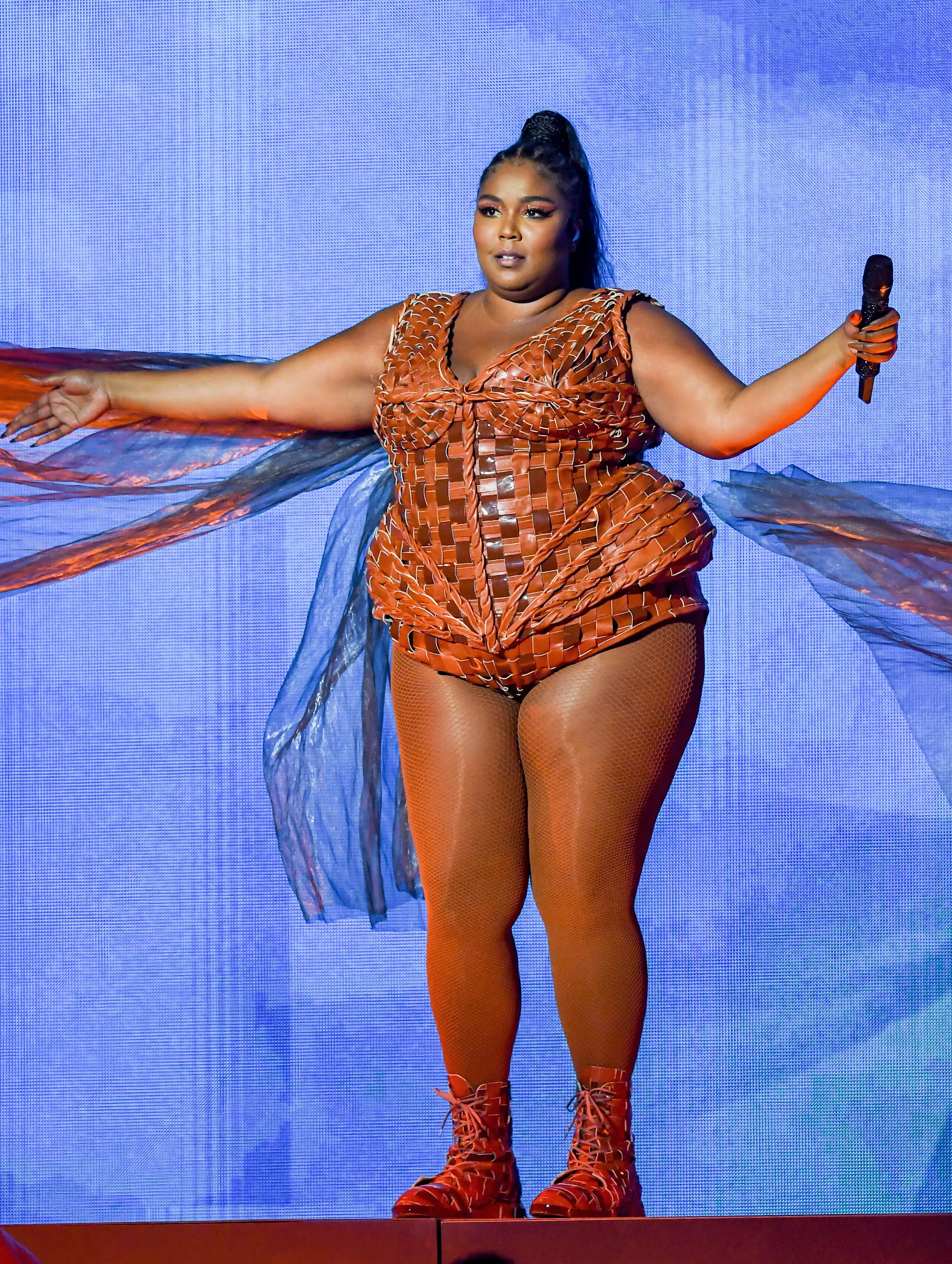 Lizzo
When talking about body confidence, Lizzo is a celebrity that at once springs to mind. Her unapologetic love for herself and her body never fails to uplift her fans and supporters. It's not surprising therefore that she too has spoken on the subject of stretch marks. Keen to debunk the myth that plus sized people don't exercise, Lizzo posted videos on social media wherein she addressed this topic and hit back at body shamers. One video featured a powerful quote from her proclaiming "I am beautiful, I am strong, I do my job and I stay on my job."
In addition to this, she said in an interview with ESSENCE magazine, "I love normalising the dimples in my butt or the lumps in my thighs or my back fat or my stretch marks. I love normalising my Black-ass elbows. I think it's beautiful."
Iskra Lawrence
Having always been vocal about
body positivity and inclusivity
, influencer Iskra hasn't hesitated to make her love for her stretch marks evident. In an Instagram post showcasing her 8 month pregnancy bump, she showed some love for her body, saying "
Our bodies are magical
regardless of their capabilities they're our home... I hope you said something loving to yourself today because you deserve it."
She's also used her platform to make her thoughts on airbrushing her stretch marks clear. She pointed out in the above Instagram post that she hadn't airbrushed her "tiger stripe" stretch marks, asserting that "you are more than your body and you get to decide what beauty is".
Rihanna
Popstar and owner of Fenty Beauty Rihanna has, over the years, amassed a global following, earning the respect and adoration of people of all ages and genders due to her iconic musical career and body inclusive fashion ventures. In recent years, Rihanna has refused to let critics and body shamers make her feel bad about her body, having once responded to unsolicited comments regarding her weight with a meme on social media.
A year on from this, Rihanna showed that she still carries this same unapologetic confidence by posting to Instagram a post featuring her natural body, including leg hair and stretch marks on her thighs. Many fans took to the comments to express their gratitude for her authenticity, one writing "I have stretch marks too, thank you for being true."