Anti-bacterial Hand Sanitiser - Silver Spray by 47
KILLS 99.99% OF BACTERIA/VIRUSES & KEEPS YOUR SKIN SUPER SOFT
Our Silver Spray is clinically proven to be effective against 99.99% of bacteria and kill viruses. It's an ideal everyday essential for using before you apply your skin care, or when you're out and about. But, the real secret? Unlike other hand sanitisers, it's gentle on your skin and doesn't dry it out, leaving your hands soft and moisturised. Plus, it's chic design looks great in your handbag.
*All ingredients are EU and FDA approved
Sale price

£11.00
Regular price
(/)
100% NO RISK MONEY BACK GUARANTEE
Anti-bacterial Hand Sanitiser - Silver Spray by 47
Sale price

£11.00
Regular price
Choose options
Carry it with you and use throughout the day
KEEP YOUR HANDS CLEAN AND SOFT
It's so gentle on your skin that you can sanitise your hands multiple times throughout the day, without drying them out. Simply spritz your palms, rub and go!

Liquid error (sections/product--extended-description line 32): Could not find asset snippets/cf-image.liquid
How can silver be a disinfectant?
SPECIALLY DESIGNED AS A HAND SANITISER
Silver is naturally anti-bacterial, which we use as part of our 'formula 47'. In this case, the ingredients have been specially designed for use as an effective hand sanitiser.
It doesn't dry out the skin on your hands, but still kills 99.99% of bacteria, as well as viruses.
It's not suitable to use on your face or other parts of your body.

Moisturise your hands while killing bacteria and viruses
CLEAN YOUR HANDS IN ONE SWIFT SPRITZ AND SAY GOODBYE TO DRY, FLAKEY PALMS
To use effectively, just spray 2-3 times in the palm of your hands and rub together, ensuring you reach the backs of your hands and between your fingers. Allow to dry for a few seconds, and off you go.
Feel free to keep using whenever needed, throughout the day.
As well as being a great handbag essential when you're out and about, it's also ideal for cleaning your hands before applying make-up. When you touch your face, bacteria from your hands can cause blemishes on your skin, so add this to your make-up bag so you never have to touch your face with unclean hands again!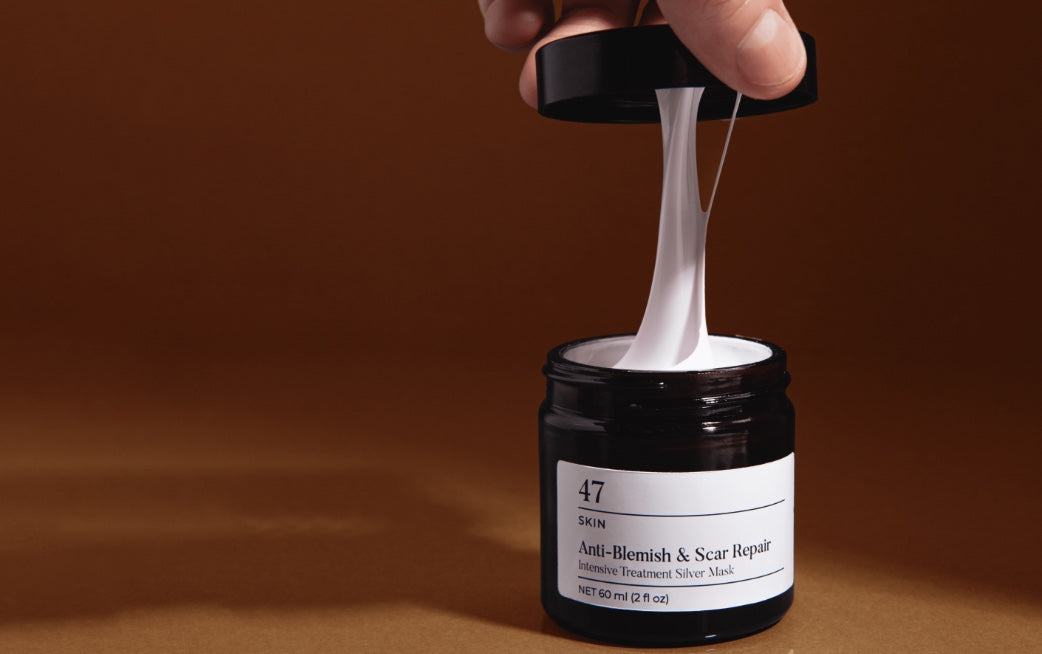 Our products are the only ones in the world to contain a unique formula of Silver Chitoderm™, which naturally:
• Clears spots and blemishes
• Fades scars and reduces fine lines
• Brightens and hydrates skin
With over 3000 5-star reviews, you can see for yourself how well it works.
What are people saying about our
Anti-bacterial Hand Sanitiser - Silver Spray by 47